Malaysia is a country with too much baggage regarding Internet censorship and freedom of expression. Malaysian users are in dire need of a Malaysia VPN to help them cover their tail online. This country has a long history of blocking popular websites, Facebook pages, YouTube videos, etc. The laws on pornography and vulgarity are too rigid. Lastly, the online journalists and bloggers are forced to follow stringent rules and regulations. Sadly, the Internet freedom has no hope in Malaysia.
When you see things are that dark, you have to find the light yourself. In the case of Internet freedom, a VPN Malaysia is your only ray of hope as it allows you the complete freedom to say whatever you want without the fear of being brutally punished for it. A Malaysia VPN acts as invisibility cloak for you and makes it completely impossible to track you by masking your IP address and encrypting your data.
Here we present the top 5 VPNs for Malaysia;
5 Best VPNs for Malaysia to Use in 2017
The below listed Malaysia VPN providers are fully tested by our review team to give you the best option. All the mentioned service providers performed good in speed, connectivity and support. Our ranking is solely based on the results we have got from the tests.
Internet Censorship & Surveillance in Malaysia – And Why VPN Malaysia is a Must
Privacy and security is a big concern for all the netizens around the World. In addition to this, Internet users in Malaysia also face heavy surveillance by the authorities, hence access to the World Wide Web remains limited to them. We are going to discuss some of the major censorship issues in Malaysia, and how VPN Malaysia can help the netizens to use the web freely.
The Pathetic Case of Internet Censorship in Malaysia
The Internet scene in Malaysia is utterly worst. We are not going to cover each and every aspect here. However, we will give you a glimpse inside the pathetic case of Internet censorship in Malaysia. The "Reporters without Borders" has ranked Malaysia at 146th (out of 180 countries) in their 2016 World Press Freedom Index. After reading following analysis, there will be no question in your mind regarding subscribing to a Malaysia VPN.
Blocking Anti-Government Websites, Facebook Pages, and YouTube Videos
The Malaysian government has blocked many websites as of January 2014. If any Malaysian tries to access those sites, this message will appear:
The content you are trying to access is not available in Malaysia as it violates the National Law.
Similarly, many Facebook pages and YouTube videos are banned in Malaysia due to supposed anti-government sentiments or inappropriate religious content. The local Internet Service Providers (ISPs) have blocked these websites, pages, and videos throughout Malaysia.
According to Freedom House report on Malaysia,
Online content is not restricted in general, but the government is known to have blocked sites perceived as critical. While the digital news media has established a stake in the information market, some news sites have been excluded from government press conferences during the coverage period.
Strict Censorship Based On Vulgarity
Malaysia has broader terms and conditions when it comes to censoring the content based on vulgarity – be it the Internet or television. There is no space for nudity, homosexuality, graphic, violence, pornography, and vulgarity. Malaysia is a sensitive country and has a track record of turning down the shows based on these criteria. The American animated sitcoms, "Family Guy" and "South Park" have been outlawed in the country. Also, a few selected episodes from "Glee," "Friends," and "Ally McBeal" are blacklisted in Malaysia.
Stringent Rules and Regulations for Bloggers
The government is not only heavily censoring the internet space in the country, but Malaysian authorities are also busy in punishing the bloggers, journalists, politicians and civil society activists for violating the so-called code of conduct. Although there is a Communications and Multimedia Act (1998) in Malaysia to safeguard the citizens, it doesn't provide the necessary protection to anyone.
In fact, in 2006, new blogs in the country are supposed to be registered with the Ministry of Information. The government implemented this move to filter the bloggers who were trying to disrupt law and order in the country.
The Freedom House report on Malaysia stated,
Two bloggers were jailed in the first quarter of 2015, while two others escaped court action by seeking political asylum elsewhere. A number of civil society activists, politicians, and a journalist have been hauled up over their online remarks. The police continue with their crackdown, armed with the government's promise of a sedition law with harsher penalties, all creating a chilling effect on social media users.
Other Issues with the Malaysian Online World
We have just touched upon the crucial issue of censorship in Malaysia. Unfortunately, other problems exist in Malaysian Internet arena. We would like to mention them here;
Blanket surveillance
Geo-restriction
Cyber crimes and cyber bullying
International spy programs
Blocking and filtering content
Content removal and manipulation
Brief Overview of the Best Malaysian VPNs
Before we told you about the Malaysian VPN service providers, and now we will dissect them a little further so you can take a better and informed decision. Here we go;
1. ExpressVPN – The All-Round Malaysia VPN with Tons of Striking Features
ExpressVPN is our top choice to be a Malaysia VPN, and the reason is simple – it has everything. ExpressVPN will not log any of your data, be it communication data or usage data. You can even hide from ExpressVPN by paying via BitCoin. This company has servers all over the world including Malaysia. ExpressVPN for Malaysia enables you with ultra-fast connection speed. Lastly, you get a risk-free 30-day money back guarantee. We called Express the best VPN Malaysia because you can avail a refund without any quarrels or lengthy questionnaire. Overall, we would rate Express VPN five out of five.
GET EXPRESSVPN FOR MALAYSIA TODAY & ENJOY 35% DISCOUNT
2. VyprVPN – Best VPN for Malaysia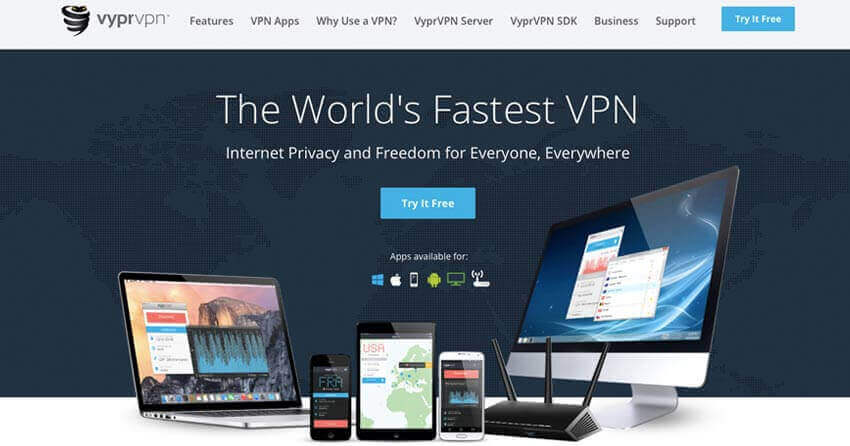 VyprVPN is a child of global Internet consortium Golden Frog. One advantage that VyprVPN has over other VPNs is that it owns the data centers. In simple words, there is no third party involved when it comes to protecting your data. Also, holding data centers are a significant boost for Internet speed. VyprVPN does maintain connection logs but has nothing to do with usage records. You can enjoy P2P file-sharing with VyprVPN. This Malaysia VPN has exceptionally high data encryption options that make it impossible for anyone to reach you. VyprVPN for Malaysia is a bit pricier comparatively. We would love rate VyprVPN for Malaysia four out of five.
GET VYPRVPN FOR MALAYSIA TODAY & UNBLOCK ALL SITES
3. IbVPN – The Cheapest VPN Malaysia Option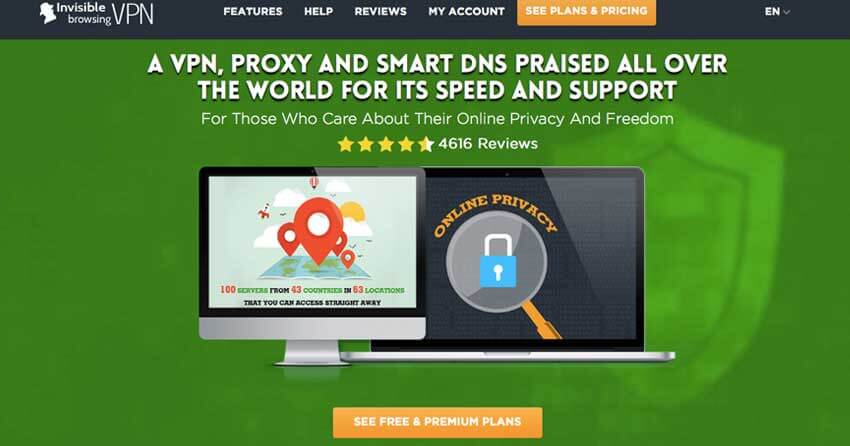 You are going to love IbVPN as it provides free trial. You can test its service, encryption, customer support, apps, Internet speed and so on before deciding to pay for it. To be honest, it is a genuine liberty in the world of VPNs where you only find the money back guarantees. IbVPN for Malaysia has more than 100 fully optimized VPN servers in 43 countries (63 locations), including Malaysia. We would like to warn you here about its website. IbVPN has an average online presence that fails to communicate its gem of a service and support. However, once you use this Malaysia VPN, you will fall in love with it.
GET IBVPN FOR MALAYSIA TODAY AND BROWSE LIKE A NINJA
4. Private Internet Access VPN – Secured VPN Malaysia Provider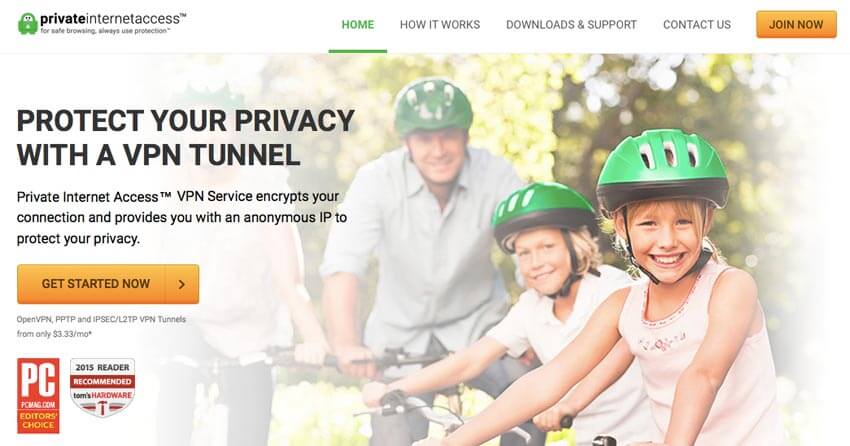 Private Internet Access (PIA) is our next choice for a Malaysia VPN. When we started testing PIA VPN for Malaysia, we found it to be surprisingly easy and breezy. It felt like there were no complications at all from signing up the process to using it on our phones and laptops. PIA has a VPN kill switch, DNS leak protection, shared IP addresses, BitCoin payment mode and strict no logging policy. Give this VPN service a try with a seven-day money back guarantee and stay anonymous.
GET PIA VPN FOR MALAYSIA AND AVAIL 52% DISCOUNT NOW
5. PureVPN – The Affordable VPN for Malaysia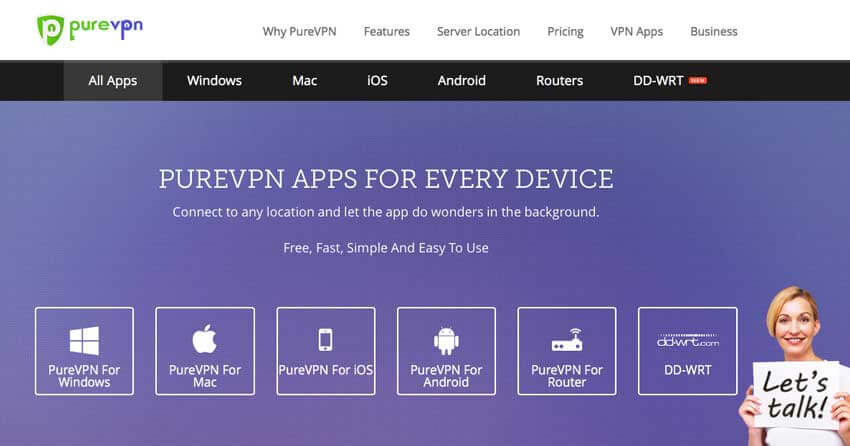 PureVPN is a Hong Kong based VPN provider, a country with pretty chilled Internet laws and regulations. The strange thing about PureVPN is the absence of privacy policy on its website. Other than that, we couldn't locate anything that we disliked about PureVPN. It gives a staggering number of simultaneous connections i.e. five. It has a unique add-on feature for people who wish subscribe to a Malaysia VPN for streaming video content and downloading torrents. The packages are fantastic and have lucrative discounts on annual and half yearly payments for PureVPN.
GET PUREVPN FOR MALAYSIA TODAY
Free Malaysia VPN – TunnelBear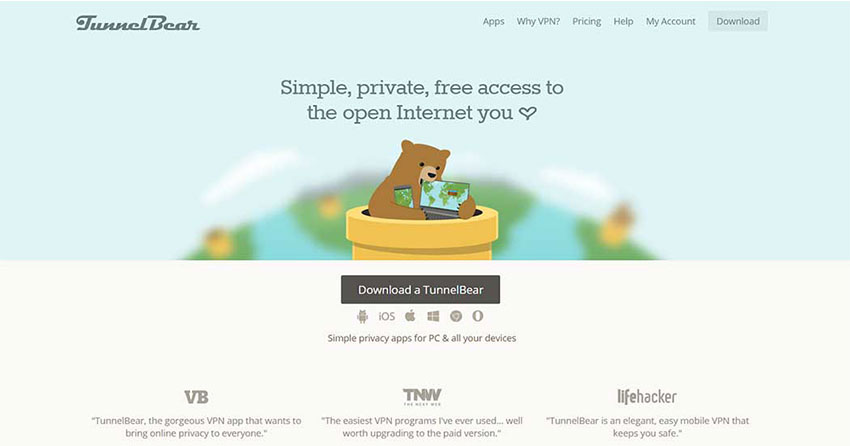 Before recommending you any free Malaysia VPN, we would like to confess that free Malaysia VPNs are just a waste of time. Free VPNs cannot provide you the protection and security required in a country like Malaysia. Just to prove our point, we are going to show you one free Malaysia VPN i.e. Tunnel Bear. After going through its limited features, you will able to make the decision pretty comfortably about never using a free VPN for Malaysia.
Tunnel Bear claims to provide 500MB of free data every month. In case, you have no idea about data limit, 500MB is nowhere near enough for your one-month usage. Also, the information we found on Tunnel Bear free Malaysia VPN was very vague. Also, during testing, Tunnel Bear disappointed us. Overall, a big no to free Malaysia VPN – be it Tunnel Bear or any other.
SIGN UP FOR TUNNELBEAR VPN TODAY
Verdict – Such Strict Internet Censorship Calls for a Malaysia VPN
We don't need to stress again about the pathetic case of Internet censorship in Malaysia. We have already presented pretty hard hitting facts and figures. So the question is when you will subscribe to a Malaysia VPN? We have shortlisted the best Malaysian VPNs. Now, you just have to spend a little time on each VPN service provider's website and take a final decision. It is high time to welcome a Malaysia VPN.