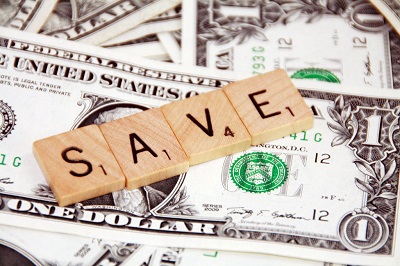 It's Shaun of the Dead or Black Panther, you already know how to stream US-only Netflix via a VPN; you also know other superlative benefits of using a VPN; but do you know how to save money with a VPN on your leisure activities.
Be it finding the flights for your next business trip, arranging car rentals, booking a cozy hotel apartment abroad, Microsoft subscription,  Apple subscription, or it's a matter of your favorite book that you find costly in your region; you can save a handsome amount of your hard-earned with a VPN.
Yes, you heard it right! Thanks to e-commerce champs for offering varied rates among countries; you can save between $50 to $1000, depends what you are purchasing.
We, ReviewsDir always find ways to help readers to save more, learn more and enjoy more; this time we have compiled a list of all the fun ways to save hundreds of bucks, using VPN at your disposal.
Save money with this guide and be extra travel addict, shopaholic or a movie buff!
Let's begin with your travel itinerary; you can save right from flight bookings to the car rental.
To understand this, you should know how a Flight website track where you are?
Your Location Decides Your Airfares – Choose Wisely!
Cookies: Cookies store and track your browsing history, flying sites can detect your last query search for the same search and number of times; resultantly increase the quoting price of all the available flights.
IP Address: Your IP address tells where you are; so be it travel sites or any govt. Surveillance, your IP is reflecting your exact physical location. You already know how to hide IP to stream geo-blocked content using a VPN with the most anonymous server network, now connect back and check flying rates; you'll find comparatively lower rates.
HTML5: HTML5 coding is another way websites detect your location when you are using a personal computer.
Mobile tracking: The GPS feature on your smartphone or tablet, can indicate your exact location; browsing travel sites from the smart device will likely to show different prices depending on where you're located.
Wi-Fi: If you give permission, then websites will detect your location using Wi-Fi.
Websites quote air tickets after knowing your location, how you will pay with, the point of sale, and some other factors; that's why customers in different countries with different currencies see different prices for the same airline, travel date, and destination.
It goes without saying that if you want to save money on air tickets without wasting time sifting through the different sites, your best bet is to hide your location and browsing history with a VPN.
Though it's not something important to mention, for the sake of your valuable bucks, let me remind you of something – if you are living in a country with the higher purchasing power, then you will be charged more than others; online retailers want to extract every last dollar from you. But if you have a VPN, this dynamic pricing won't affect you; rather you will save a lot.
Let's get back to our initial discussion; we have practically experimented the VPN-strategy to check whether this could save dollars or not.
Say Hello to a VPN and Goodbye to Price Discrimination
Reserve a Hotel Room at its Lowest – One Click and Save at least $60
These results are based on various websites, connecting to different servers.
Let's book a room in New York, using Booking.com.
Have you noticed the difference in prices with and without a VPN; if Lotte NY Palace is your next stop in NY, then connect to a VPN server located in Canada and save the most.
Book the Cheapest Flight with a VPN – You can Save Hundreds
Where you want to go? How about travelling from Gatwick (LGW) to Las Vegas, NY (LAS)?
Oh no? How discriminatory airfares are? Thank God, we have a VPN; I am not going to use my actual location ever, would you?
Anyways, thanks to Kayak.com for the fair comparison.
Wants to try another location – how about from Kuala Lumpur to Los Angeles?
US – $2420
China – $2177
Poland – $1300
Italy – $1877
It's WOW!
Hurry up businessmen and travel junkies! Plan your trip with a VPN and save your thousands of bucks and spend them on other endeavors.
Rent Hyundai Elantra in Just
$234

$105 for 3 Days with a VPN

Rental cars providers consider the insurance costs, location surcharges, and local taxes from the originating country from where the booking is made.

So, decide carefully, where you want to be located to them; your virtual location will help you save more and more bucks.

According to rentalcars.com, you will be charged similar to this;

No matter which car you like, if you want to drive your dream car at the lowest possible rate at your next trip then get a VPN and enjoy the maximum savings.

Other than the traveling plan, we have also tested the VPNized subscription plans of Apple Music, The Economist, and Microsoft Office; if you haven't subscribed yet to any or all of them then don't do that before reading this.
Subscribe anything, but with a VPN – It will SAVE you some Bucks
1.       Microsoft Office
| | Los Angeles | India | London |
| --- | --- | --- | --- |
| Office 365 Home | $79.99/month | ₹3,562.78($51.2)/month | £78.74($103)/month |
2.      Apple Music
| | Los Angeles | Germany | Poland |
| --- | --- | --- | --- |
| Student Plan | $4.99/month | £4.99($5.64)/month | zł9.94($2.63)/month |
| Individual Plan | $9.99/month | £10($11.30)/month | zł$5.27/month |
| Family Plan | $14.99/month | £15($16.95)/month | zł$7.90/month |
3.    The Economist
| | Los Angeles | London | Vietnam |
| --- | --- | --- | --- |
| 12 Weeks | $12 | £13.62($15.39) | $85 |
Now, look for the best bet and then subscribe to the one that suits your pocket, but don't forget to sign up a VPN beforehand.
Book readers and gamers! You guys don't feel isolated, our experts have tested for you too, don't forget to check it out.
Play Legion TD 2 in Just $7.45 – Don't tell me!
We have tested 3 different location; the variation was huge; have a look.
| | Los Angeles | London | India |
| --- | --- | --- | --- |
| Price | $19.99 | £15,49 ($20,29) | ₹529 ($7,45) |
In this, again India won the bet, let's travel to India, virtually.
Girl, Stop Apologizing – Read at Discounted Price
Following the similar policy, retailers offer different prices to different regions; check out your favorite books with a VPN and get two books at the price of two.
See, this is what we have found; a $5 worth a lot when it comes to filling the home library with the original work of our favorite writers.
Image – Book
Prices are low, but what about the value-added tax – VAT, how this elephant-sized tax can be evaded, especially in Australia?
Is there a way?
Yes, If there's a will, a way gets visible!
How to Avoid High VAT?
Again, I would say – opt a VPN service and shop anything being outside Australia or anywhere, where VAT is eating citizens' assets.
Do you know the price of  Lenovo ThinkPad t480 14" HD Business Laptop on Amazon is $839 after 16% of discount (actual cost – $999.99); the same laptop on KOGAN (Australian E-commerce website) is $1,699.
So, Aussies! What do you say?
For your convenience, here is a list of the current rate of VAT across developing countries.
| Country | Rate as 2019 |
| --- | --- |
| Australia | 10% |
| United States (Washington) | 6.5% |
| Singapore | 7% |
| Russia | 16.67% – 20% |
| China | 3% – 16% |
| United Kingdom | 5% – 20% |
| Germany | 7% – 19% |
Want more Discounts? Wait for BlackFriday, but with a VPN!
The last Friday of November 2019 will definitely be the busiest day for the US to afford, where every US citizen would run after brands to avail the mouthwatering discounts.
What if you're not in the US on this Thanksgiving? You will miss all the deals or change your traveling plan.
Don't be sad! A VPN will never let you miss either of the deals, no matter where you are; subscribe one of the fastest servers and grab everything you desire the entire year.
So, just wait for November.
So, are you ready to get a VPN, which one you're buying?
Don't start googling the most recommended VPN, because you will find everything here at ReviewsDir.
Finding the Right VPN is not a Mystery Anymore!
Don't worry! It's legal to use a VPN, but again the one with the logless nature is highly recommended; because it is a game of switching locales; so, if a VPN provider logs your digital moves then what's the point of being anonymous.
Anyways, subscribe to a VPN that suits you in the right manner, keeping your pocket budget-friendly.
Subscribe to any of the given VPN provided in the list below or keep the factors into context when you yourself solve the quest to find the most-suited VPN.
Factors to Look for in a VPN
Number of servers – the larger, the better
Simultaneous Connections – the more, the merrier
Compatibility – are all the devices and OS supported?
Value for Money – subjectivity matters!
The Speed Factor – Find the one with the fastest connectivity
Log Policy – No less than zero-log policy, is accepted.
There are some other ways too, that could save your hundreds of bucks; check it out before leaving.
Other Smart Ways to Save Money
These are some tricks that can potentially save you some bucks, keep them on your fingertips.
Delete cookies and browsing history
Shop on the incognito/private mode
Try different dates for your travel itineraries
Add items to your cart and leave a day or two
Shop on Sundays rather than on Fridays
Why Pay for the same service More?
As you can see, a VPN becomes a smart investment – not only for Security but for our financial aspects too and using the software is as simple as ABC; even a kid can use.
So, if you're planning to go on a trip, rent a car, or even a music subscription, keep the VPN signed-in and find the cheaper rates by switching servers in low PP or VAT-friendly countries so that you can save hundreds or even thousands of dollars.
If you know any other trick to enjoy maximum discounts online, feel free to share with us in our comment section below.