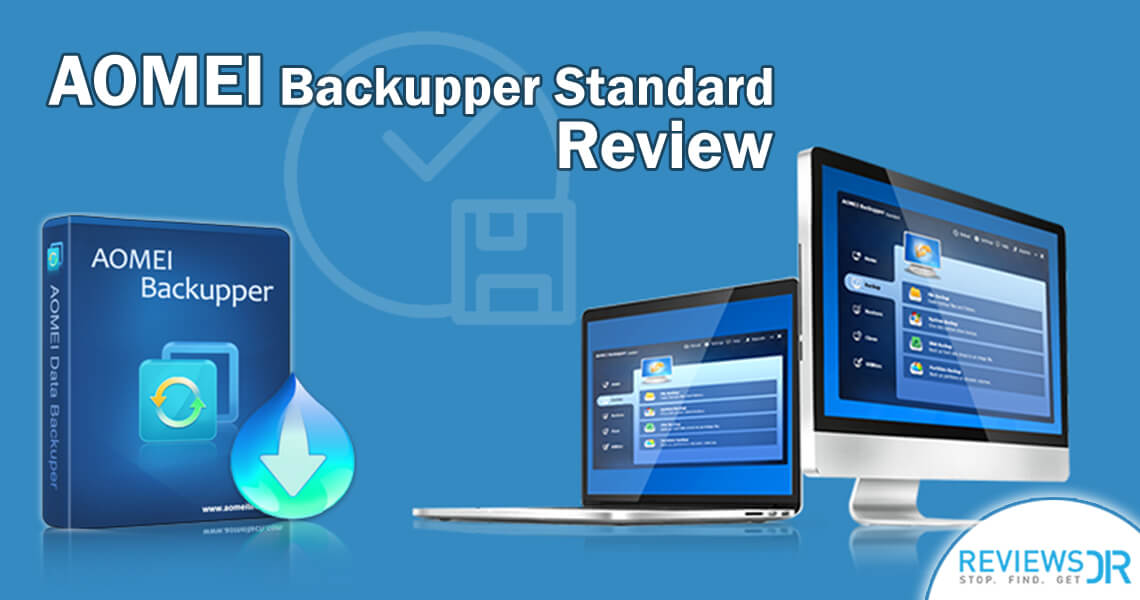 Fact is, people are getting more and more data on board, and their devices aren't compatible to handle such amount of data. That is where people are clueless about what to do? Having an expensive device which doesn't have enough space for storage sounds absurd. No matter how posh and top notch your system is, sooner or later it will run out of storage space, and you will have to seek new possibilities. And not just storage, backing up the data is also a big concern for everyone. In the past we have reviewed online backup options that backups up the data efficiently, giving more options to freely move data in the cloud. Today, we are going to conduct AOMEI backupper review – a versatile and powerful free backup software you can use.
People opt for Dropbox or other cloud storage options to manage their data remotely, but that has limited storage as well. What's the solution then? Just what if a natural disaster destroys all your lives hard-earned data, files, and memories? You need something that won't cost you but give you a complete premium pleasure to store all your data. That is where it is recommended to check out AOMEI Backupper Standard as an ultimate resonance. Why? Wait for the perks.
Pros of AOMEI Backupper:
Backup solutions as desired need
User-friendly interface
Free version operates as well as the paid version
Fast backup process
30-day free trial of Professional Edition
Added features in Paid version
Cons of AOMEI Backupper:
Professional edition barely differs from the Standard version. The only difference is additional features that might not be necessary for the regular users.
AOMEI Backupper Review – Introduction
AOMEI Backupper in a layman term is a backup program for Windows operating system designed specifically for one purpose; to backup files in real time. In addition it also syncs, restores and clones all your required data on your Laptop or PC. All you need is to have the software without being a tech geek. It will meet your requirements giving you unlimited storage space for your home, business or commercial usage, AOMEI Backupper stores all kinds of data.
Want to make a complete backup of your computer? Read our guide that explains how to backup your PC in 30 seconds.
The program comes with two suits. One is free while the other is paid. Regular customers will only be interested in Free version while businesses and corporations will seek AB Professional paid which offers more room for storage and cleaning.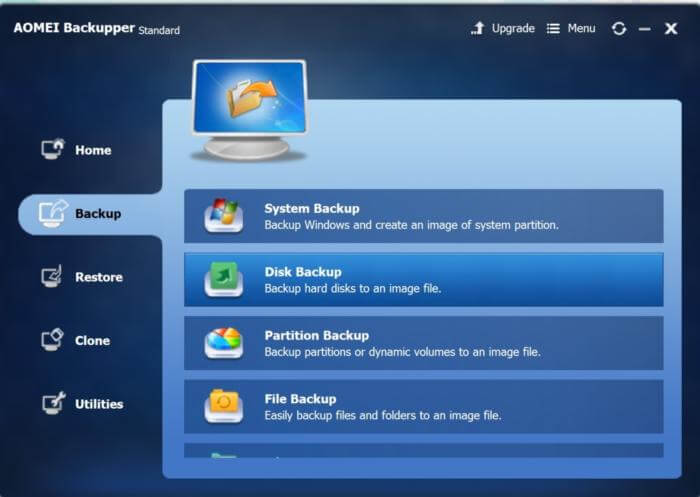 AB Standard is a freeware that performs basic backup tasks
A complete system, disk, partition, file and folder backup and restore
File and folder synchronization
Automatic, full backup, incremental, differential backup, sector-by-sector backup, or intelligent backup
Real-time or automatic file or folder sync
Backup or sync to local disk, external hard drive, USB flash drive, CD/DVD, network or cloud drive
explore, compress, encrypt, split, check or comment backup image
view logs
email notification with disk partition and cloning
create Windows PE & Linux bootable media
Clone a smaller HDD to a larger HDD for disk upgrade
How User Friendly The AOMEI Backupper Interface Is?
After the installation, the software automatically asks to choose between a disk, partition, system or file sync and backup feature. After careful thought process, the option you choose will lead to a new window where you enter and create your task name and add the relevant data to backup. Chose the location of backup store and your copy of data will be created.
Being a technical software, updating data in real time requires intense and complicated coding, only after which the end user is satisfied with a successful backup of their data and files without any hassle. AOMEI Backupper handles it promptly making the transferring of data over a backup file smooth and relentless. Make sure you don't do these horrible data backup mistakes that can destroy all your data.
AOMEI Backupper File Backup procedure
As the interface simplified for users, File Backup window is effortlessly created to enter Task name which will be used to find users backed up files and folders. After which file names need to be highlighted and add them. In case of creating sub folders within folders at a later date, it's critical to check the box "include sub folders." Secondly, after clicking on start backup the process shall begin and all your files and data will be automatically stored.
Backup Settings With Additional Features (Encrypting/Splitting Large Images and Adding Commenting)
While the name suggests, AOMEI provides users the functionality to choose between creating backups where users can alter desired settings. Hypothetically the Backup settings option hides opportunity to alter or make a comment and chose a name to find it back at a later date. Backupper allows encryption of backups, but it does not encrypt the device entirely.
The only way to secure your device at all stakes is to set a password. But to cater for more encryption, AOMEI Backuper will provide high-grade encryption impossible to be penetrable; restoring your tasks becomes simple. As soon as you click restore through the pane. With a single click with no hassle, all your data will be backed up. Follow the guidelines on the screen.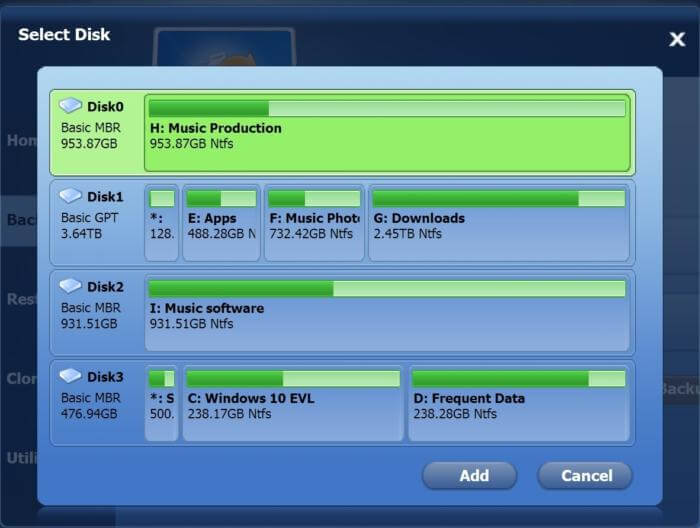 Contemplating File Backup Feature
Everyone knows no matter what you do, cyber attacks and ransomware will always be a problem for anyone working online or making way on the internet. For AOMEI, this has been a challenge to overcome as its main purpose is to provide an encrypted backing up process. We can safely assume that this feature of AOMEI backupper is crucial as it allows easy copying of this tool becomes hassle-free.
Then again that's just on paper, the backup time entire depends and relies on the size of the backup (data). It would be foolish to expect a backup of 20 Gb data within a minute or two. But after analyzing test results, it showed the program can backup big data within a few minutes without compromising your devices CPU halt.
Read Also: Why Data Backup Is 10 Times Better Than Storage Devices
Additional features of the AB Professional Edition
For those who desire an extra kick from AOMEI Backupper Standard, users are referred towards AB Professional addition with more advanced features. Among them, AB Pro offers easy access for cloning making backing up simplified. This access is not available for the Free version. AB Pro provides the following features:
File filter settings
Edit the partitions on the disk
System clone
Universal restore
Backup scheme
PXE boot tool
Real-time file save folder to the network
Backing up and restoring dynamic disk volume
Command line utility
Merge backup images
AOMEI Review – Finals Words
AOMEI Backupper Standard free provides all the necessary essential features for users, that way users don't have to spend a dime on more expensive hard disks and external devices to store your data. All you need is the Backupper Standard for free. Easily available through the website with a one-click download and configuration.
On the other hand, AB Pro gives advanced features for users who want to go the extra mile in backing up their data online. More encryption and more security with features to be manually controlled. Everything is happening just the way users want it. But ReviewsDir does not recommend AB Pro to be used for your home. It would be a waste of money, free standard version will suffice for it easily.