Do you think that the current wave of cyber threats where 24 million users experience massive spam, 40% of users affected by virus, 32% of users are infected by malware, and what not; can be dealt with Windows defender to save from nasties, apparently not. Here comes the antivirus. The world antivirus is closely related to Avast; the best yet free software to protects your emails, P2P connections, instant messages, emails, and internet connection from all the harmful threats. Avast Free Antivirus offers few key strengths that set this apart from others; but the zero-cost approach inevitably comes with some compromises, they are not hard to live.
Introduction of Avast Antivirus
Avast Antivirus is not just your backdoor malware guard but a full-fledged security suite to keep a protection track of your OS in real time. There's so much this market leader offers, but for now, let me tell you something; Avast tops the competition concerning adding accouterments that other antivirus charge for, like password manager and a secure web browser. Be careful scammers! Avast Antivirus is at the gate; now your moves won't reach me, you 're being recorded!
Before go in details, let's overview all the features Avast Antivirus is offering;
Secure browser & password manager
Local network security scanner
Multiple configuration options
Enhanced malware protection
Easy to install software
Updated database of malware
Secure DNS for protection against phishing
Real time analysis of new virus threats
Popular antivirus with 400 million global users
Available for free and in paid plans.
Background of Avast Antivirus
Founded back in 1988, Avast software became an antivirus giant with more than 400 million users subsiding the worries about your PC security and lessening the troubles with internet malware. If you're searching for a decent antivirus? Avast Software is here to rescue! The antivirus application from Avast is among the topmost rankers in the list of 2018 with the largest market share of 19%.
As the sailors used to shout in old pirate stories, "Avast!" to ask to stop the ship from rowing, this antivirus can cease every possible security challenges your computer system can face and stops spammers to step even look at your digital footprints. As for mobile users, Avast can take down all your black-hat enemies and if you are looking forward to installing Avast products, this Avast antivirus review would be of great help.
Avast Antivirus has two versions; freemium and premium. Freemium has almost everything to protect your system while premium has a lot to offer.
Does Avast Free Antivirus Worth Trying?
Avast Free Antivirus provides so many options to play with but the two of them are phenomenal and you won't be getting in any other free AV program, that's a light system impact with good level of security. In other words, Avast Free Antivirus counts freemium, and for those looking for a something extra from a free AV software.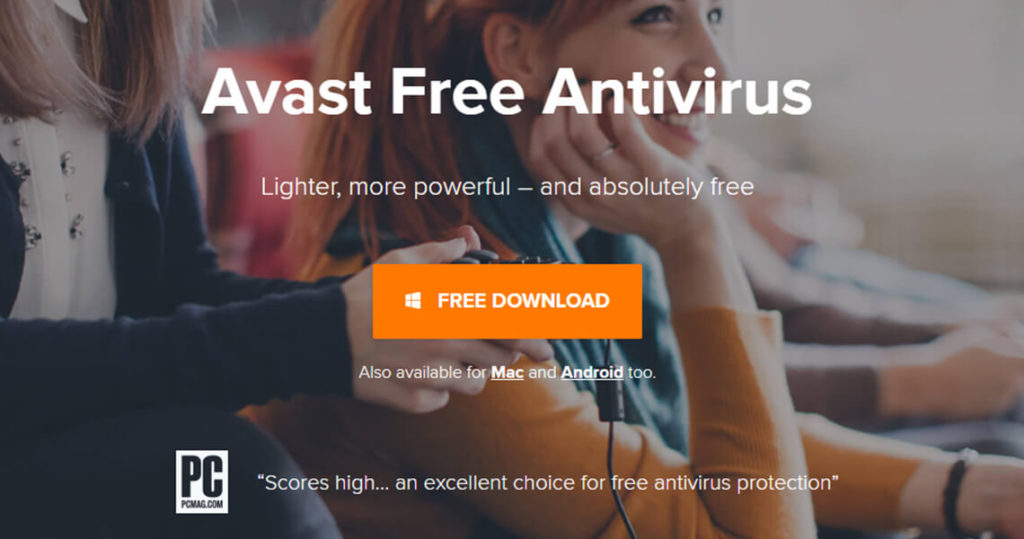 Avast Free Antivirus is a capable tool that provides all the core antivirus essentials for all the OS including Windows, Android, and Mac. be it real-time detection to pick up known threats, web filters to blocks access to dangerous links, or analyzing unknown files in the cloud to spot the latest malware; Avast Antivirus is all you need. Even if that fails, Avast's behavior monitoring is powerful enough to detect and alert you while carrying out malware-like actions.
Unlike some of the competition, the package has no hidden restrictions or limits for you upgrade with no third-party ads and fewer antivirus updates or do anything that weakens your security.
It offers a range of features including, anti-spyware, passwords, secure scanning, anti-phishing, anti-malware, home network security scanner, smart scan option, rescue disk and what not. Some other features are; 'do not track' mode, hardened mode, deep screen mode, site correct mode, streaming updates and manual software updater. All of these needs a 1-year registration, but get ready to host unwanted advertisements of other Avast products.
Features of Avast Antivirus Premium Account
Avast Pro Antivirus offers a feature-rich list with good scores for protection and usability, though it may slow your computer while performing malware scans. Avast Pro Antivirus offers a host of useful features at  $34/year to $105/three years. Its 24/7 phone support further helped us with its claim to spot in our review. Before trying any of the packages, do download their free trial for a test drive.
Avast Pro Antivirus has so much to offer, like; a software update to keep checking your computer's applications for updating. Hackers know that users fail to maintain updated software versions, so they attack using older malware which is attached to real-looking reminders to update your programs to catch you off guard. Don't worry! Avast's software searches all the legitimate links to any program updates and helps to improve the overall security of your computer. It also scans your entire network to alert you in case you have weak WiFi passwords or the default password on your router.
This product is for home use. It has all of the features of the free version, along with secure DNS, SafeZone browser, and sandbox. No registration is required for this version, just a license or activation code.
In short, Avast Antivirus Pro offers:
Intelligent antivirus software
Anti-phishing
Anti-malware
Cyber Capture
Home Network Security
Smart Scan
Sandbox
Browser Cleanup
Passwords
Secure DNS
SafeZone Browser
What Are The Avast Antivirus Products?
Avast antivirus has numerous products for your home and business, suiting differential needs, like for home, it offers various products depending on security, privacy and performance as respective criterion.  Here is the product list:
Security: Ultimate Premier, Internet Security, Pro Antivirus and Free Antivirus
Privacy: SecureLine VPN, Passwords, Anti Track, and Secure Browser.
Performance: Cleanup and Driver Updater.
Likewise, for boosting your business performance, Avast has following popular products to offer depending on respective categories:
Endpoint Protection Solutions: Antivirus Pro Plus, Antivirus Pro, Antivirus, Managed Antivirus and Compare Products.
Managed Solutions: Managed Workplace and CloudCare.
In short, Avast has products suiting your personal and Business needs
Avast Home Products
The home edition of Avast antivirus is available in 32 and 64 bit for Microsoft Windows. A user-friendly interface along with easy-to-understand commands is the USP of this Avast antivirus. Once installed, it scans your system and omits all the security threats your computer may face. This is entirely a non-commercial software that includes;
For Windows PC: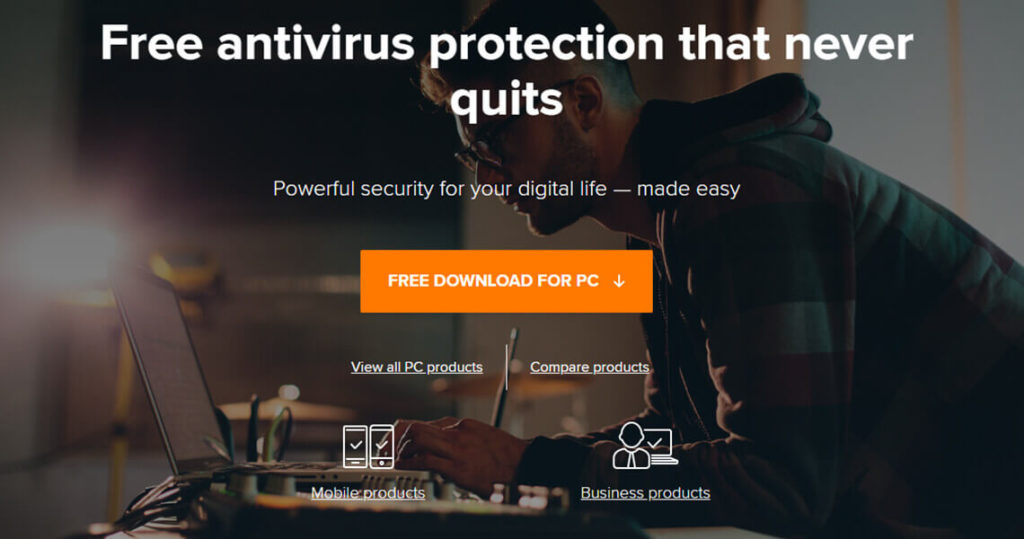 Free Antivirus
Internet Security – $30.00/year
Premier – $35/year
Ultimate – $119.99/year
SecureLine VPN $79.99/year
Passwords – Free
Passwords Premium – $19.99/year
Anti Track Premium – $39.99/year
Driver Updater – $49.99/year
Cleanup Premium – $49.99/year
SafePrice – Free
Secure Browser – Free
For Mac: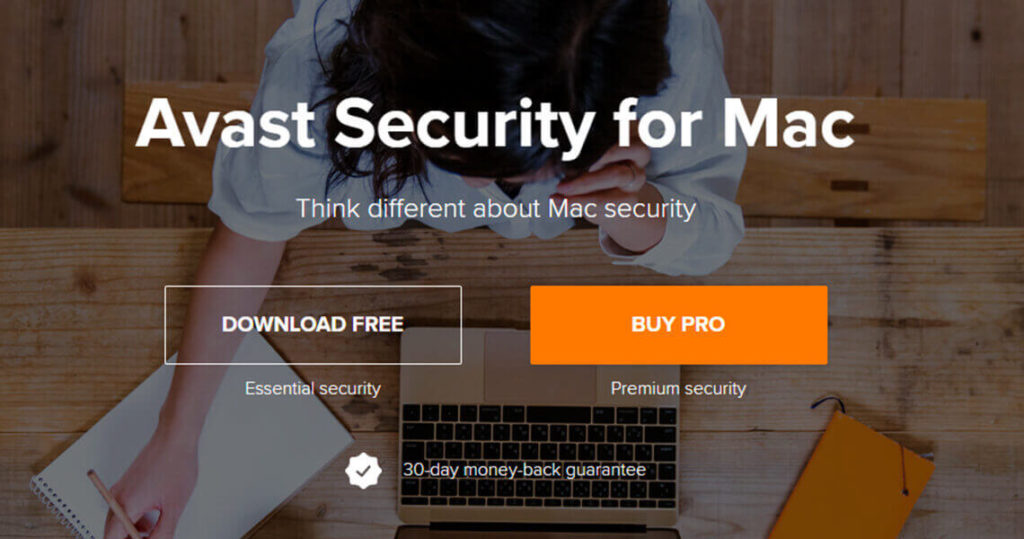 Security Pro for Mac – $59.99/year
SecureLine VPN – $59.99/year
Passwords – Free
Passwords Premium – $19.99/year
Cleanup for Mac – $59.99/year
For Android: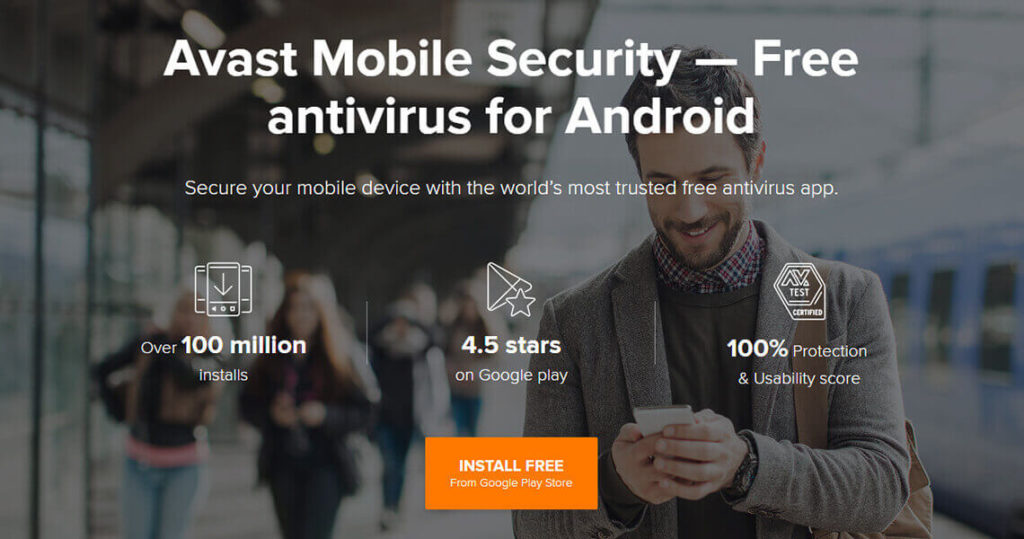 SecureLine VPN – Free
Passwords – Free
Cleanup – Free
Gallery – Free
WiFi Finder – Free
For iPhone/iPad: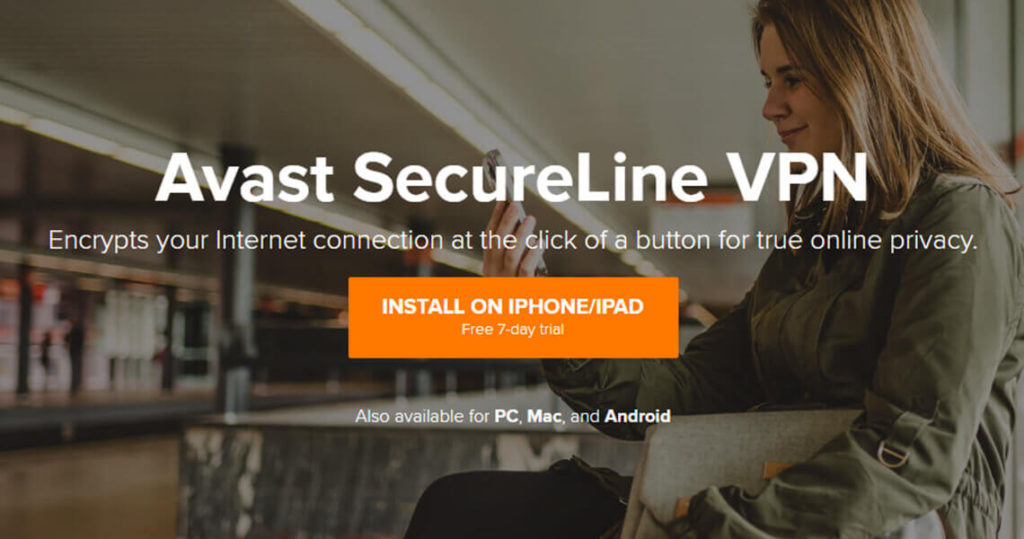 SecureLine VPN – Free
Passwords -Free
For IoT:
Smart home security – Free
Avast For Business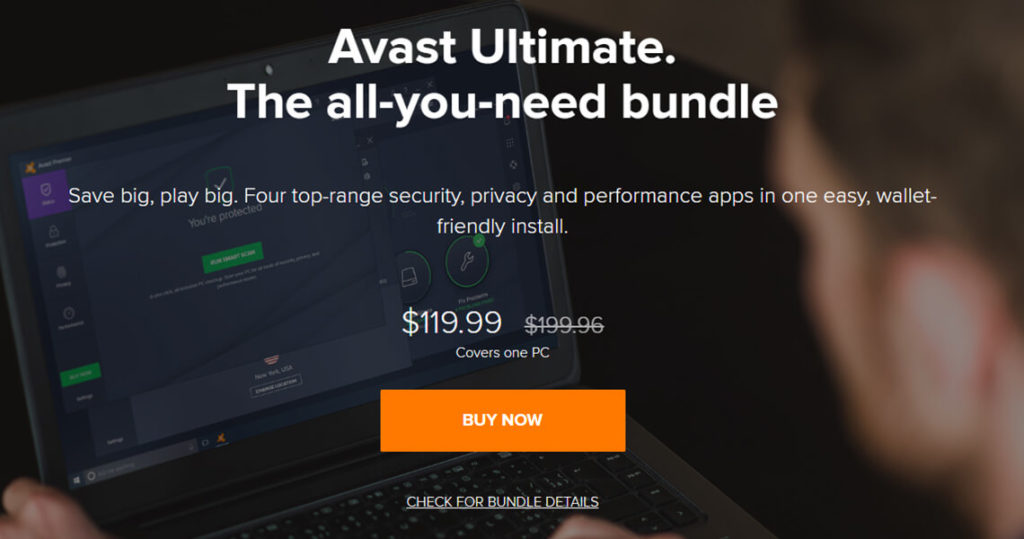 Avast Antivirus is no less than the Holy Grail for businesses, struggling to cope up with the losses due to digital security threats. Each of its products is a befitting reply to the imposters trying to inject virus into one's network. Avast is an award-winning security software that comprises centralized management and it's the best to save your time and safeguard your business. Avast Endpoint Protection is best for corporates and stops the hackers from accessing your network devices. Even if you are not on your business network, it cares to secure them. In all, it ensures complete security for corporate devices.
Endpoint Protection Suite & Endpoint Protection Suite Plus are the other of the prominent Avast antivirus products in the Business security line. Avast also has its say in the Cloud management domain, with Nitro – Avast for Business, and Avast for Education. While the former adds critical protection to every device on a business network, the latter one provides the schools with complete security and centralized management.
These over-the-top features cost you;
Antivirus Pro Plus – $47.99/year
Antivirus Pro – $39.99/year
Antivirus – $31.99/year
Moving Over, Avast offers noteworthy server protection, which may cost you dearer. Avast File Server Security is available at an annual subscription of $319.99, Avast Email Server Security is priced at $199.99 for 1 year. If you want to protect your Linux based email and file services or the entire network, then Avas Linux security could could be your best friend. The complete security suite consists of Core Security, File Server Security and Network Security and is available for $239.99. It would be more convenient and affordable instead of buying all the Linux protection tools separately.
Avast for Students
Avast is now offering free internet security for schools in USA; because educational institutions need security products like antivirus, but due to shortage of budget, they are unable to provide this facility to all of the computers they own in the buildings. The schools are therefore bound to spend money on online security rather than teaching. Hence, the Avast Free Antivirus cuts short the unnecessary loss in educational sector. Another one application is useful for students, Avast Endpoint Protection, which is antivirus protection software for computer networks. This network protection system can protect 5 to 1000 computers connected with LAN, at no cost at all.
Avast utilizes exclusive hi-tech features involving Boot-time scanner, Avast! AutoSandbox New, and SafeZone and so forth, which are capable in securing your devices against any infections, malware, and spyware. The brand gives a free time for testing to 30-60 days for each product so a customer can know better of its components. After the period, you can update it to the paid version.
Avast Safeprice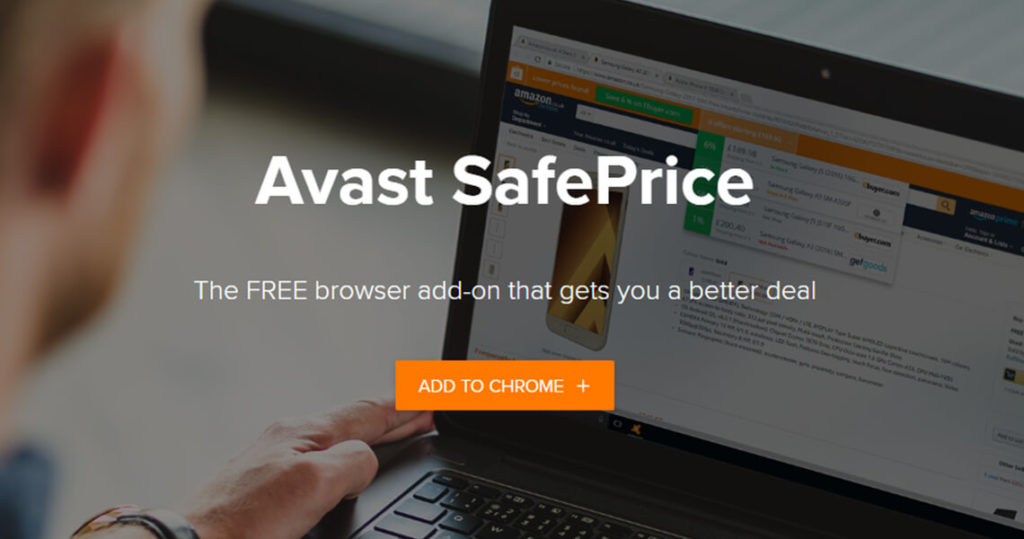 SafePrice is a part of the Avast Online Security browser extension. It helps you to find the best offers among stores that you can trust and sends notifications about cheapest offers in a small bar on the top of the default browser of the user. Thus Avast confirms that you are doing business with only trusted and secured sites. In addition, the whole effort saves a large amount of time because the best the application presents only the best offers, so you don't need to search anymore.
SafePrice is built up to communicate data with Avast server; mainly the products you search, and the URLs of the e-commerce you visit mostly. But since you know this is safe, personal information received is impossible to be determined with the stripped off manner of the data.
Avast Browser Cleanup
Avast Cleanup is a tool to optimize the supplementary part of Avast Antivirus. This feature is also available as an independent application. The Cleanup app scans the system to look for undesired files and programs needed to remove for reaching your system in an optimal state.
You can review and modify any of the recommended changes before performing the system cleanup, every time after the application runs. you'll be exposed a detailed description of the changes your system is going through after the suggestions are performed.
Now if you are looking for scheduling Cleanup for optimizing your system automatically at your convenience, Avast antivirus is all you need.
In the Cleanup main screen, choose the Schedule clean, and determine the time, date, and frequency, you want this operation to take place.
Avast Secureline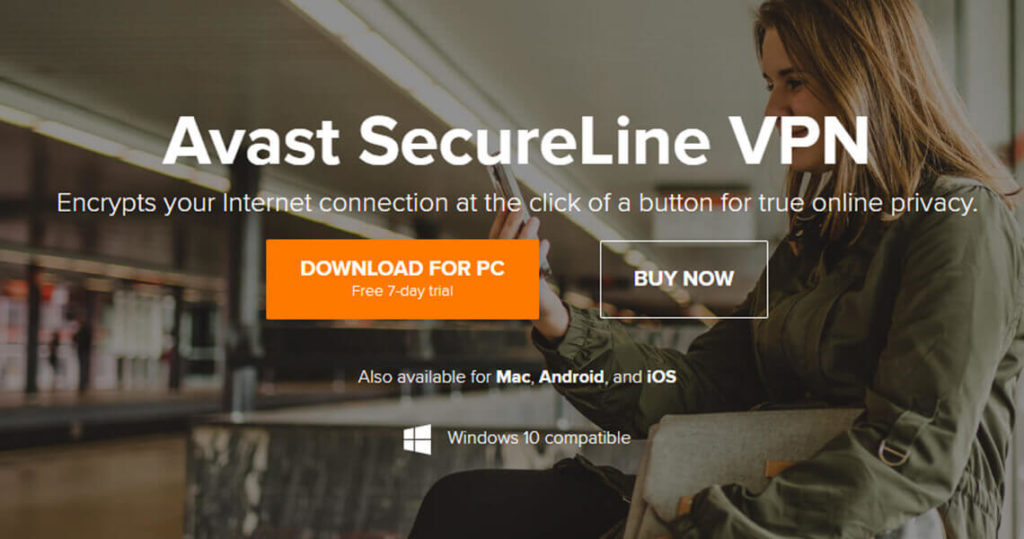 This Avast application is an internet security program that provides a virtual private network i.e. VPN service based on subscriptions of the user. Being available on Microsoft Windows, Android, MacOS and iOS, SecureLine displays features like connecting to the Internet via Avast servers. An encrypted tunnel is used here for hiding your online activity anonymously, and thus protecting you from being hacked. It filters all forms of surveillance of all the networks and allows unrestricted internet access to bypass geo-blocking.
Like all other VPNs, SecureLine works by changing the user's system IP address, making it look like you're in some other location keeping aside internet censorship in certain countries. It is automatically enabled by the WiFi you are using whenever you are connected.
Avast Safezone Browser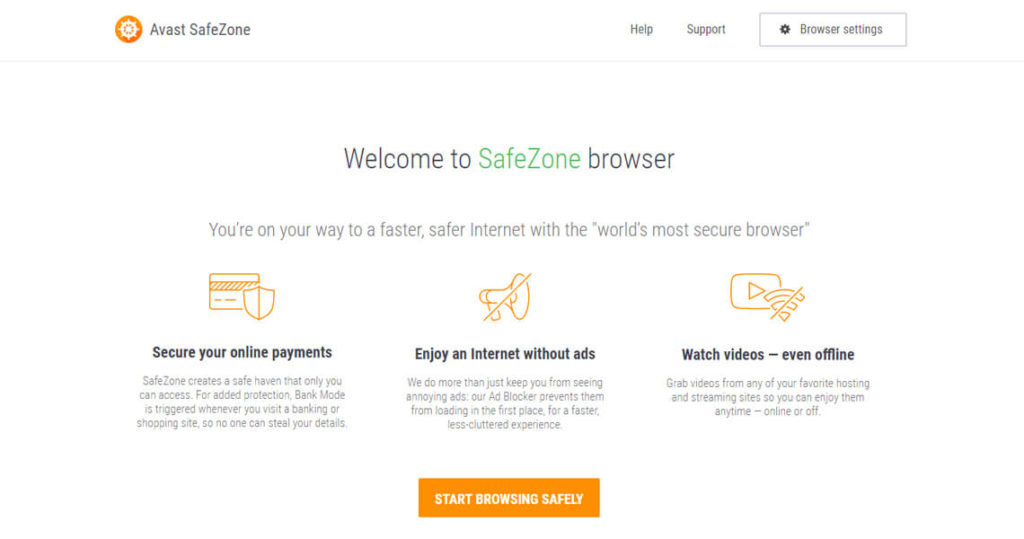 Avast being the one of the best antivirus softwares offers SafeZone web browser for your privacy consciousness. Avast antivirus user interface gives the detailed access to these features, from Tools menu. Rather than this browser designed with built-in safety features is a much better choice rather than adding the Avast Online Security and other add-ons to your default browser. No additional privacy features, as well as 3rd party extensions are blocked for maximum safety measures.
The features are being observed are known as integrated layers of anti-malware, e-commerce sites' comparisons, blocking of unnecessary advertisements. Additionally, it offers facilities like plug-in filters that block poor-rated pages and video downloading convenience. Last but not the least, it also offers special modes of browsing with precautionary suggestions from technically unsafe contents.
Avast Mobile Security
This is a security app for Android users where threats of phishing, malware, spyware and virus such as Trojans are quarantined. There are features like boost ram, scan, clean junk, check speed, lock apps, call blocker, clipboard cleaner, Wi-Fi security and charging booster. The latest version of Avast Mobile Security can run on any Android device, be it mobile phone or tablets, running Android 4.0.3 or later. Oldies with Android 2.3, 2.3.x, 3.x., can use the app's older version, not the latest one.
Upgrade the app to Avast Mobile Security Pro, and enjoy features like: removal of 3rd party advertisements, app Locking system with a PIN, anti-theft system – easy recovery if lost or found, capture photo of the user, in case you enter an incorrect pin and thus identifying thief etc. But this is a paid version, pay $1.99/month and get a license without registration.
Avast Online Security
The Avast Online Security is a web browser extension that secures your online activities and improves your entire internet surfing experience.
The Features This Application Provides Include:
Redirecting to appropriate site if there is a mistake in url
Immediate warning if the site you landed on is a phishing or a site of bad reputation,
Showing the website rating just next to the filter search option,
Allowing site rating for better experience for all users
Automatic switching to avast safezone browser if the current site has sensitive
security issues like banking or e-commerce.
The Avast Online Security gets installed by itself on your PC, when you use Avast Antivirus. This Security extension is then added to your default browser, be it Google Chrome or Mozilla Firefox, which can be used as a standalone application as well.
Avast Password Security
Passwords are like your underwear, that you hide from other and don't loan them to anyone, but forget too often. So stop bothering about getting leaked online and gift your password headache to Avast Antivirus in this age of hackers.
Avast allows you to use a single "master password" in this security system. This ultimate password will let you sync all of your passwords in all your computer systems, but creates unique passwords for each, for the sake of better security.
After a long tutorial, once you choose your master password, download this application in your default browser and enable the notification to get the confirmation message.
Next, you have to create the passwords you will use further in your devices. When you achieve enough passwords, Avast itself will check for the average safety rating that will notify you about your password security. If not secured enough, there are always other options to protect your systems with stronger passwords.
Why Use Avast Antivirus?
Avast is one of the leading antivirus companies in the current state of cybersecurity mindedness. Avast performs well in blocking malware and has a perfect anti-phishing mechanism to solve all your security concerns simply by scanning the related network and router immediately. In addition, Avast provides system cleanup, outdated software, and Boot-time scan. But biggest security measure taken by Avast antivirus is probably the integrated password manager, with a unique master password for all the software. Aren't these reasons tempting enough to use Avast Antivirus. Besides, checking out Avast Antivirus reviews to get more reasons to embrace.
How To Download Avast Antivirus?
Avast for Windows
Avast Antivirus protects your PC against harmful virus threats irrespective of the operating system. Yes, it extends complete protection for Windows 10, Windows 8, Windows 8.1 Windows 7, as well as for Windows XP. All you need is to follow few simple steps to download and install as per the given OS.
Download the installer
Right click the installer and click ""run as administrator
Click Install
As the installation gets completed, your PC is all set to combat viruses.
Avast for Mac
Coming straight from the house of Steve Jobs, Mac is the ultimate machine every geek wants. If you are also one of those, you would put forth most concrete steps that your Mac deserves to protect it from malware threats. Avast Free Mac Security is trusted software in this regard. To install Avast Antivirus for your Mac OSX, you would require at least: 128 MB RAM & 750 MB Hard Disk space.
Avast for Android
Like your PC, your Smartphone also deserves round the clock protection from intrusion. You would prefer privacy, connecting to internet irrespective of the location, and browse safely. With Avast Free Mobile Security all these recommended activities are just a download away.
Additional Installation Guides
How To Uninstall Avast SafeZone Browser?
The Avast Safe Zone web browser can be uninstalled in the following steps:
Click on start button to open the Control Panel.
Select uninstall a program from control panel
Right-click on the Avast antivirus loaded in your system, also press the change button from the menu context.
A page is opened. Click on change button within the options update and repair.
Now find the SafeZone browser and untick the box besides. This will be removed from your PC once you again select change.
After uninstallation process, you may need to reboot the system if necessary.
How To Uninstall Avast SecureLine VPN?
The Avast SecureLine VPN can be uninstalled in the following steps:
Click on start button to open the Control Panel.
Go to Programs then select the Avast antivirus product you are using then click on change button
A setup window opens. Click on the change button within the options update and repair.
Now find the SecureLine VPN and uncheck the box beside. This will be removed from your PC once you again select next.
After the whole process, your system may require rebooting for best.
How To Uninstall Avast Mobile Security?
The Avast Mobile Security can be uninstalled in the following ways:
Go to your Android Settings.
Select security and then go to device administrators.
Deselect Avast Mobile Security.
Tap on deactivate to disable app permission.
Now go back to settings.
Select Avast Mobile Security among the apps list.
Tap on uninstall.
How To Uninstall Avast Safeprice?
The Avast SafePrice can be uninstalled in the following steps:
Click on start button to open the Control Panel.
Select uninstall a program from control panel.
Right-click on the Avast antivirus you system contains, and press the change button from the menu context.
A setup page is now opened. Click on change button within the options update and repair.
Now find the SafePrice and deselect the box beside. This will be removed from your PC once you again select next.
Open your web browsers and click on addons/manage addons.
Then select remove from the options.
Reset the browsers settings in your PC by clicking on show advanced settings under settings.
Thus your PC is now free from the program, and may need to be rebooted for better result.
How To Uninstall Avast Online Security?
The Avast Online Security can be uninstalled in the following few steps:
The green ball icon shown on the top of Google Chrome denotes the plugin browser. Right-click on it.
Choose the option Remove from Chrome
Select Remove and the application will be uninstalled.
In case of Mozilla FireFox or Internet Explorer, open the control panel by clicking on the start button.
Select Programs from Programs and Features
Click on the Avast antivirus product your system has, and select change.
After the setup window is opened, click on continue.
Deselect the plugin browser. And select done.
Reboot your device.
Frequently Ask Questions

Yes, Avast is probably one of the best antiviruses the market offers right now with the widest specifications and functions using minimum system resources. Also, Avast antivirus offers an efficient protection while surfing internet or any other online activities. Like antivirus programs, Avast Antivirus' user interface can neither be run full-screen nor be resized, but can be moved around on the desktop. The dark scheme with brightly colored type has a navigation column listing categories, like; Status, Privacy, Protection, and Performance. Scroll down and find the link to Settings.
When everything is safe, the main screen's Status shield icon turns green with a check mark; is the shield in your screen turns red, you're under attack or need to update. Click on the main window and start a SmartScan, click thrice to reach a full or custom scan. Avast, a polyglot of the antivirus world that supports 47 languages, including Belorussian.
Yes, Avast is probably the safest call. The increasing popularity of Avast Antivirus means you'll find in just about every testing lab report, though this is useful when you're assessing the accuracy. According to AV-Test's February 2018, Avast doing quite well, blocking 100% of threats and raising fewer false alarms than an average.
As per the report; it may slow down some actions, but not likely to be noticeable. For example, the figures shows an application launch in 5 seconds without antivirus, which is faster than an average antivirus app that takes around 5.3 seconds; not bad.
Avast is probably the safest bet the market offers today. According to AV-Test Institute rating, Avast antivirus products topped in fields most important for any virtual security systems. It offered zero-day malware attacks, blocked harmful software during the test period, and detected new malicious program as well. The applications this company designs does a heuristic searching of malware and virus, It identifies new kinds of threats and can be quarantined easily. Hence, it could well be the antivirus you are looking for.
Yes, Avast Antivirus has a free version, which does not need a license for it. But you have to register for 1-year agreement to use this. The application is known as Avast Free Antivirus for Microsoft Windows and Avast Free Mac Security for MacOS, featuring anti spyware, passwords, secure scanning, anti-phishing, anti-malware, home network security scanner, and smart scan option among others. It is a complete non-commercial version among all the other paid versions, and is recommended to use only at home. Except for this version, there are other ones like Avast Pro Antivirus, Avast Internet Security, Avast Premier for Microsoft Windows.
What Is Avast Mobile Backup?
Avast Mobile Backup is an app that creates a backup of all the data your system holds, for security reasons. It as an easy-to-use app, which copies the important information as required, step by step.
After installing from Google Play Store, and setting up the Google account, this app uses Google Drive as its cloud storage. Then you select the items you want to take a backup of, and continue. After this, you receive options – whether the backup is to be made only using Wi-Fi or mobile data; you're ready to back up and the process starts.
After all the information in a nutshell, there must be some frequently asked questions regarding Avast antivirus occurring in your mind, some of the most asked are;
How To Disable Avast Antivirus Temporarily?
Avast antivirus can cause trouble in case you are trying to install some important program, while the antivirus software, if unable to identify the program. Hence, if Avast cannot recognize the application and does not let you install it, you can temporarily disable Avast to install the said software.
If you notice the small triangle on the taskbar of your Windows desktop, open the notification area by clicking on it. Then do a right-click on the Avast Antivirus icon. A list of options will pop up related to this security software. Then click on Avast shields control and select the duration of this temporary deactivation. After that, confirm by clicking yes.
How To Uninstall Avast Antivirus?
If Avast antivirus is creating a major problem in your PC, you better uninstall it. Now uninstalling any software can be a tedious job, but Avast offers you an easier method to get rid of the application.
At first, it is best to try out the most common method of uninstalling, i.e. clicking on the start button and opening Control Panel. Then choose 'Uninstall a program" from the control panel, and choose Avast. After clicking next, a dialogue box containing some warning will come up, ignore it by clicking yes. If this method goes in vain, try force uninstalling it from PC. Use Avast uninstall utility and choose 'uninstall' to remove the program from your system. In both the cases, you have to reboot your computer after uninstalling.
In case of Mac OS, try clicking on the program name in the menu bar of your system. There is an option to uninstall. Confirm it by clicking yes, and done. There is no need to reboot the computer even.
Avast Antivirus has a feature in case you suspect your computer is infected with malware or virus. You can schedule a system scan during booting time, so that the next time your PC boots, the scan takes place. It performs scanning for well- known malware or virus and increases the chances to quarantine threats. This feature better not to use on regular basis, but only during the time you are sure of malware infestation. Along with the normal mode, there is a safe mode offered by Avast antivirus to schedule a safe scan mode for better results.
How Avast Firewall Stops A Hacker From Hacking My System?
Computer hacking is a process of manipulating any kind of system software with the help of certain programs that are coded to deconstruct and reconstruct the abilities of a computer. This is generally done by passing those programs through a network connection for accessing data from the system.
Numerous hacking techniques, like viruses, worms, Trojans, malware, browser hijacks, rootkits and service attack denial keep on affecting your device and data. Moreover, hackers leverage loads of hacking scripts available on the internet, which are packaged and sent to bother the users they wish to harm. Therefore, even novice coders with their impressive tenacity can easily be black-hat i.e. harmful hackers.
Now to get rid of this stuff, it is best to use anti-hacker firewall software like Avast, which monitors your online activity and moreover filters every internet data exchange you go through. Avast firewall blocks all unauthorized access to your system, and thus preventing cyber-criminals as much as possible.
How To Get Avast Premier Activation Code?
While you buy Avast Premier, the activation code is sent to your given email id in the confirmation mail. Yet if you cannot find the code, search it in the Avast account you created during the purchase. To activate to code, here are the steps to be followed: First, install the Avast premier, and then download the license of agreement to run it. After that, agree to the license and let the application run legally.
Is Avast Cleanup Worth It?
Avast cleanup is there to clean your system from all unnecessary files that are making the system heavy, and slowing down its capacity. Also cooking from web browsers are deleted by this app, which creates space and lightens up the virtual weight of your device.
Now cleaning cookies is an important thing, because they lag the system, and create suggestions, which are sometimes very irritating to handle. Also, the browser shortlists the area of searching with your preference, by its own suggestion, if the cookies are there. Hence, for optimizing the system, it down during heating up or unrestricted searching over the internet – Avast cleanup is absolutely worth it.
Is Avast Offer Free Trial?
Yes, free trial for Avast antivirus and other applications are available over a period of 30 days. You can get access to the software: Avast premier, Avast internet security, Avast pro antivirus for windows; Avast SecureLine VPN for Android; Avast SecureLine for iOS/iPad (7 days trial).
The features present in the trial versions are exactly same as the features present in the originally purchased versions, so that if you like you can purchase after the trial period and continue using the software till you wish.
How To Cancel Avast Subscription?
You cannot stop Avast subscription or automatic renewal service just by uninstalling the software. To cancel the subscription, you have to login to the order portal of the Avast official website and after filling in the required information along with the order number and the password you set, click on Find Order. Then press the Manage Subscriptions button, which is just beside the Avast product name for which you want to cancel the subscription for. Then click on the button 'off' next to the Automatic renewals of the product. Disable automatic renewal and thus confirm your cancellation of further subscriptions.
How To Get A Refund From Avast?
By following the previous steps, you can stop automatic renewal but if you have not done it, you can always ask for the refund within 30 days. All you have to do is go to the official website of Avast and fill up the credentials with a request to refund the money. It is advised strictly to submit the same email id used during purchase. Now, Avast customer care service will respond and grant you request by refunding the amount they charged you.
So, Are You Protecting Your System With Avast Antivirus?
Going through this Avast antivirus review, you may have made up your mind to look for the finest and the most popular security system in the current world. Yes, bring in this Czech warrior and shout "Avast" to the threats your computer and smartphone face every day! While you install this software, you don't need to take any other security measure for your device. It is enough to secure your data standalone.
Avast Antivirus Review
Avast Antivirus has been the oldest antivirus software embracing willingly even today, ensuring a decent protection from malware with no cost at all and is available with with over-the-top security features. However, you need an annual registration, which is free and scan your systems in a comparably shorter duration.
PROS
Secure browser & password manager
Local network security scanner
Multiple configuration options
Enhanced malware protection
Easy to install software
Intelligent antivirus software
Secure DNS for protection against phishing
Real time analysis of new virus threats
Popular antivirus with 230 million global users
Available for free and in paid plans
CONS
Avast Antivirus charges a mediocre malware detection rates and may install additional unwanted software
Often flashes advertisements with the start of the free program and sometimes takes longer to scan the system.