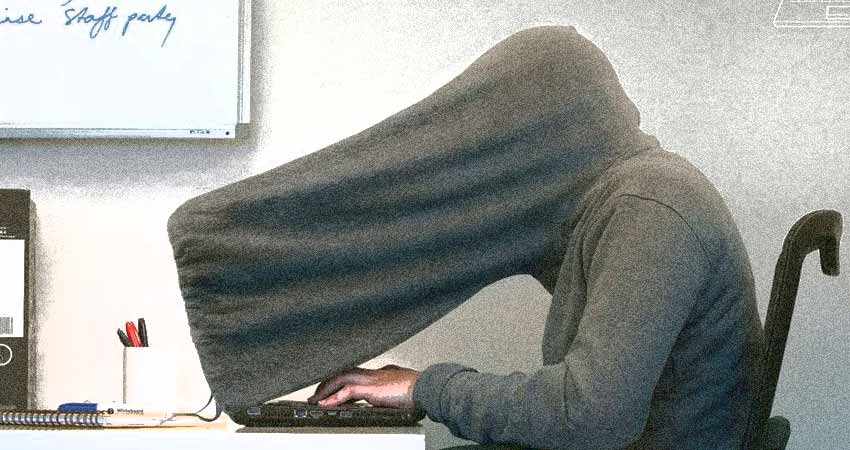 Let's start with a question, "Would you rather show your internet history to everyone or confess to murder?" Well, surprisingly enough, most of the people would go for the latter possibility! Now I know it was not a good metaphor to describe such situations, but believe me, going anonymous online is harder than you think and a crucial need of the hour.
In this age of 'always online', being offline seems suspicious now. But are we in a position to afford any privacy violations while our stay online on the internet? Certainly not! We should not take chances with our privacy at least, as it can be very dangerous for any internet user if one steals, tracks or record your important information and use it for illegal activities. To save you from the hazards of Internet scrutiny, using anonymous VPN is the only wise decision you can make to ensure your online privacy and security.
Now before you ask, "Anonymous VPN? What is this sorcery?" Well, you may be living in a cave if you don't know what a VPN is. To simplify things, a VPN stands for Virtual Private Network, and it protects your online activities by transmitting all your internet traffic through an impenetrable tunnel which encrypts your data to the level that it becomes undecipherable. And this way can do anonymous browsing and anonymous surfing.
Let The Anonymous VPN Save You and Make You… Anonymous Online!
Now, it's evident that VPN saves you from the hazards lurking in the online world, and we will discuss that which VPN providers are the ones you should be opting for if you wish to be truly online. But first, let's briefly discuss how a true anonymous VPN protects you and helps you in being fortified online:
To safeguard against data snoopers and search engines who are interested in knowing your physical location
To protect the details of your device information
Blocking the advertising cookies which track your online movements
Blocking third parties belonging to restrictive regimes to scrape, control and analyze your digital activities
To protect your free speech from the censorship of authorities by giving you the freedom of anonymous surfing
To protect your business
Shielding yourself from online advertisers who want to know your shopping habits through anonymous browsing
Protecting your credit card or banking information
Now, these are some of the significant advantages that we listed about anonymous VPN service, but one thing that is the essence of all these things is that a VPN provider…
…MUST NOT KEEP LOGS!
Let's discuss it a little more: "A truly Anonymous VPN service provider is the one who doesn't keep logs of your online activities and claims itself to be a logless VPN."The whole purpose of being anonymous online is that you don't get tracked, and if someone is keeping an eye on your online activities than it kills the whole purpose of using a VPN in the first place. So, without further ado, we are listing below the 5 Anonymous VPN service providers that we highly recommend to privacy enthusiasts and concerned Internet users:
The 5 Anonymous VPN Service Providers
Rank
Provider
Price
Details

1

ExpressVPN

Recommended

Exclusive 48% Discount

2

IPVanish

You Will Save 46% On Yearly Plan

3

NordVPN

You Save 72% on Yearly Plan

4

Buffered

You Save 36% on 12-month Plan

5

HideMyAss

You Save 43%
1: ExpressVPN
Being one of the best VPNs in the market, ExpressVPN offers a plethora of features that a VPN user demands. With over 100+ VPN server locations in around 78 countries worldwide, ExpressVPN stands tall in our list of anonymous VPN service providers. ExpressVPN is spectacular when it comes to supporting multiple devices and different operating systems. A big reason ExpressVPN is the choice of most of the internet users is because it technically falls out of the jurisdiction of US strict internet surveillance laws, hence does not keep any (or connection) logs of your online activities.
CHOOSE EXPRESSVPN TO GO ANONYMOUS ONLINE
2: IPVanish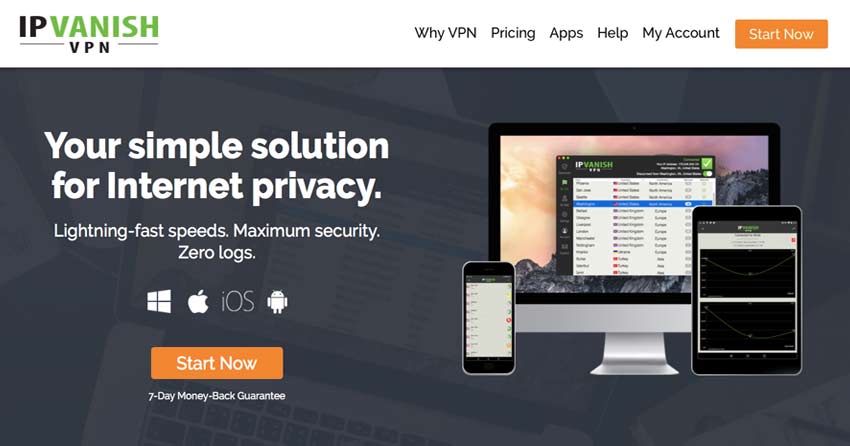 IPVanish, as evident by the name, will make you 'Vanish' in the thin e-air of the internet! Well, IPVanish is quickly becoming one of the most trusted VPN providers, and that is why it's on our list of the most anonymous VPN service providers in 2016. The unique selling proposition of IPVanish is its particular focus on providing online security, privacy, and anonymity to its users coupled with impressive speed. IPVanish offers over 180 servers in more than 60 countries. IPVanish offers a 7-day money back guarantee, so if you are not satisfied with its service (we highly doubt it), you can easily get your money back by claiming a refund. Some of the great features of IPVanish include.
GET IPVANISH VPN TODAY FOR ANONYMOUS SURFING
3: NordVPN
Boasting it clearly on its website, "You can't be safe without a VPN. It's a fact!" NordVPN is apparently living up to its reputation by offering Military grade security to its users. The best bit about its service is that it has its root in Panama, a state where there are no (or limited) mandatory data retention laws. So the users of NordVPN can be rest assured that they are secure online with this excellent anonymous VPN service provider. NordVPN offers 550+servers in 49+ countries. It comes equipped with strong protocols like OpenVPN, PPTP, L2TP/IPSEC, IKEV2, SSTP, etc. NordVPN also offers you 30 Days money back Guarantee (an option which few VPN providers have).
GET NORDVPN TODAY FOR SECURE BROWSING
4: Buffered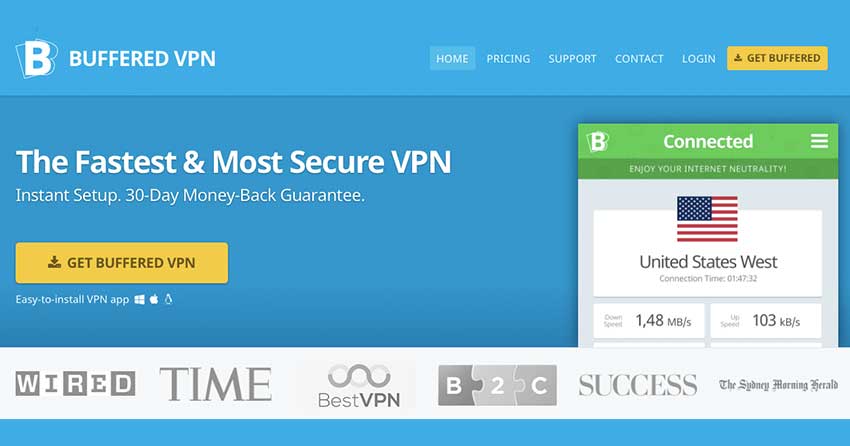 Buffered VPN is a Hungarian anonymous VPN service provider that has its roots in Gibraltar. Recently launched in 2013, they've gone full throttle from 2014. Buffered VPN offers unlimited bandwidth, and this is definitely an added advantage. Buffered VPN can successfully allow you to circumvented famous streaming services like Netflix, BBC iPlayer, and Hulu regardless of the recent crackdowns on VPNs and that is truly an impressive quality of this top-notch anonymous VPN service provider. Buffered VPN is doing a phenomenal job with its server infrastructure and constantly adding more servers (currently offers in 31 countries, but adding more locations by time).
GET BUFFERED TODAY TO GO ANONYMOUS ONLINE
5: VyprVPN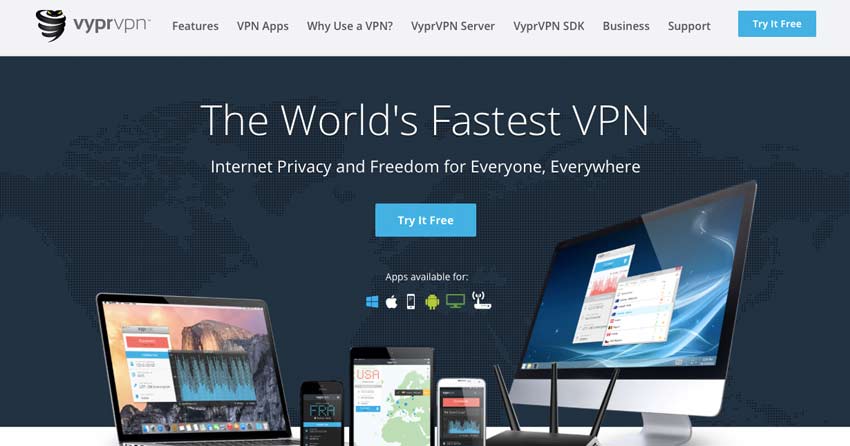 VyprVPN, as you can see the swirled dangerously looking snake, ready to bite any data snooper and hacker that tries to mingle with your online information. VypreVPN is an anonymous VPN service provider owned by GoldFrog, and the super-awesome feature of VyprVPN is that all of its networks, servers, and infrastructure are company owned. Many of the VPN providers rent servers but not VyprVPN. They don't have to go through a third party service provider which makes it a much secure option. VyprVPN has a behemoth network of over 700+ servers located in more than 58 countries worldwide. It supports 256-bit military-grade encryption with superior connection speeds. It's quite a worthy competitor in our list of the best anonymous VPN services in 2016. VyprVPN offers a free 3-day trial so that you can have full freedom to test out their services before you go on to make a purchase.
CHOOSE VYPRVPN TODAY TO GO ANONYMOUS ONLINE
In Conclusion
By limiting your surfing to these secured VPN services, you can easily protect your valuable information from the coercing snoopers and experience safe and secure browsing. To keep everyone away from monitoring and tracking your online activities, you must resort only to the best anonymous VPN services. We have done our part by recommending you some of the most trusted of such anonymous VPN services, which serve as a knight in the shining armor for your online privacy concerns.So, now if you were patient enough to scroll down and read every bit of our advice and recommendations, I would ask you the most important question of all in relation to this article…
…"ARE YOU READY TO BE ANONYMOUS ONLINE?"
Let us know your opinions and suggestions in the comment section below because we love to hear from you. Till then, stay safe, stay anonymous and surf responsibly.