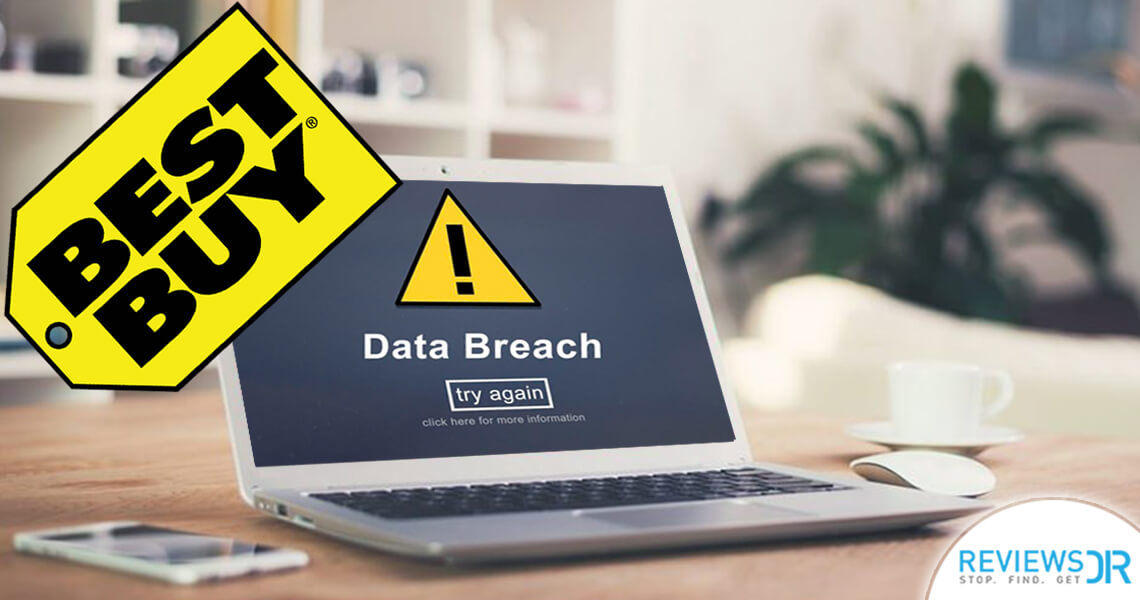 The cyberworld never sleeps without having news of hacking or data breaches served on the table. If you aren't shocked yet, maybe this time you will. Recently, some well-known retailers come forth accepting that they have been affected by a data breach happened between September 27 and October 12 of 2017. Just after the day news was out in the world, Best Buy, a leading provider of technology products, came out with the statement of their own, declaring that it has been affected by the same data breach as well.
The list includes the following retailers who were affected:
Saks Fifth Avenue
Saks Off 5th
Lord & Taylor shoppers
Panera Bread customers
On April 5, Best Buy published an official statement on their Corporate blog stating:
"We, like many businesses, use a third-party for the technology behind this service and that company, [24]7.ai, told us recently that they were the victim of a cyber intrusion. Their information suggests that the dates for this illegal intrusion were between Sept. 27 and Oct. 12, 2017. [24]7.ai has indicated that customer payment information may have been compromised during that time and, if that were the case, then a number of Best Buy customers would have had their payment information compromised, as well."
About Best Buy:
Best Buy is an American Multinational Consumer Electronics Provider company initially started by Richard M. Schulze and James Wheeler in 1966 as an audio specialty store which then later converted as Consumer Electronics. The business is internationally spread across Canada, Mexico, China and Europe. The company offers expert service to the consumers, small business and visitors to the store by engaging them with tech geeks or use Best Buy.com or the Best Buy app. According to annual estimations, Best Buy serves around 1.5 billion times a year to the consumers.
What Was The Issue?
The information of the data breach was brought forward by [24]7.ai, they and Best Buy have been working together to determine the extent to which the customer's information has been affected, as stated in the Best Buy statement. Law enforcement has been brought forwards and notified with the issue and the software company (24)7.ai, confirms it exposed and fixed the breach in October. Unfortunately, the breach may have penetrated names, addresses, Best Buy consumers' credit cards, card security codes and expiration dates. All are making the customers worry neck deep into the situation.
The intensity of the hack is much better than Kmart, Sears, and Delta who mutually believed that thousands of their customers faced the severe hiccups of this attack. At the same time, even if a small number of customers are affected, the numbers are far too many. In response the company quoted:
"We are fully aware that our customers expect their information to be safeguarded and apologize to the extent that did not happen in this case."
Such breaches leaked customers' information on the web and can be used against them drastically. Thinking the information is clean and have nothing to lose is a very childish thought, as cyber criminals can find ways to manipulate that information against consumers' will, leading to severe mishaps.
To facilitate the customers, Best Buy has set up a website which customers can be directed towards to inquire about privacy concerns. As a concerned Company, Best Buy will further contact the affected customers, and all charges will be withdrawn if the account will be held accountable for any fraudulent charges that resulted from the breach. They have announced the same on their Corporate blog as:
"We are fully aware that our customers expect their information to be safeguarded and apologize to the extent that did not happen in this case. We encourage any customer with questions or concerns to visit a website we have established in response to this incident. We will contact any affected customers directly and want to assure them that they will not be liable for fraudulent charges that result from this issue. Additionally, free credit monitoring services will be available if needed."