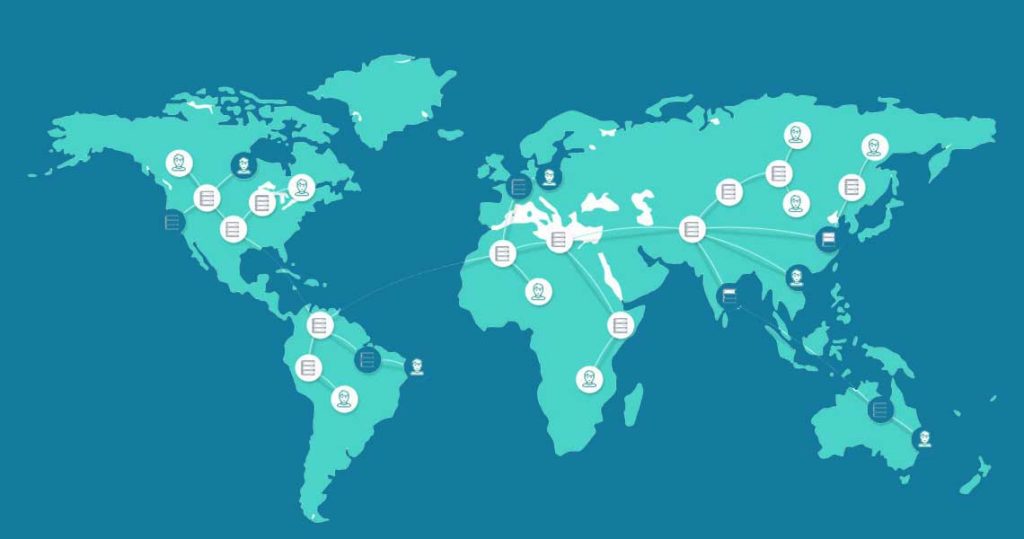 Having a website that sucks at loading is lethal for your business. That's why webmasters are always on a lookout to find tricks and ways that can cut down the load time. One such solution is Content Delivery Network (CDN). Most WordPress website owners have a CDN installed because it has proven to reduce the load time drastically.
The attention span of an average internet user is declining day-by-day. So if your website is loading in 1.5 seconds and you are satisfied with the load time as it fits the current criteria of ideal speed, wait for few months as the industry standards will change and so will the idea of ideal load time. The point is that online world is constantly changing. You cannot stop at any point. You always have to work to find a better place for your website.
It is a continuous competition, and CDN is a great companion that will surely take away substantial amount from the load time. If you haven't thought about CDN, then you must. And if you already are a CDN user then why not look at some fresh options because remember it is a constant battle for achieving the best solution that compliments your WordPress website. In this article, we'll walk you through with how CDN works and how you can be benefited with it.
What is CDN? Why Does Your WordPress Site Need A CDN?
Content Delivery Network, aka CDN, is a network bunch of servers spread across the world. A CDN service provider copies the static content of your WordPress websites like images, CSS, and JavaScript files on its servers. Whenever a person visits your site, a CDN delivers the static content of your website from a server nearest to that person.
GTmetrix has defined the concept of a CDN perfectly via this image.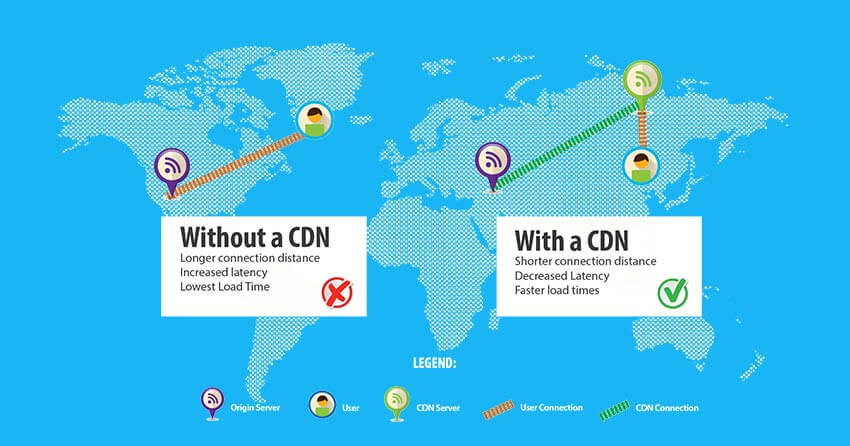 For instance, if you are based in the US and you have plenty of visitors in Asia then the load time of your website will be different (usually more) for Asian users. A CDN can facilitate you in this case. Your CDN service provider will copy everything (static content only) on its Asians servers. Now every time a person visits your website from that location, the CDN will deliver the static part of your website quickly thus reducing the load time.
A CDN is a necessity, especially for websites that attract traffic from all corners of the world. It takes a lot of efforts to reach a point where your website can gain traffic from all over the globe. And once you have reached that spot, it would be a crime to mess it all up by ignoring the load time for visitors from different countries. By installing a CDN, you are acknowledging and appreciating your current stature as a website that's interesting enough to gather virtual crowd from all continents.
How Does A CDN Works?
A CDN works in two modes – push zone and pull zone. Most service providers offer both the options to its valuable customers, but it is always good to inquire beforehand. A push zone is when you are supposed to copy the files on your CDN directly, and then it will facilitate you. While in pull zone, a CDN automatically copies the files from your server. You simply need to point it to your domain. Both types of the CDN are effective at achieving the goal of shedding off a few seconds from a website's load time. However, they are different in their application.
Arguably, pull zone is considered the simplest one out of the two by most users since it offers an automatic process. The pricing is also different for both the types. Usually, pull method comes at a lower cost. All the arguments are in favor of pull zone. Also, our team has experienced both of them. It is safe to say that pull zone is by far a better choice at any given moment.
A Question: Why do we need a CDN installed on our website?
5 Reasons To Install The Best CDN On Your Website
We have been telling you to get a CDN as soon as possible because your website needs it. If you are not already convinced, we are sure these five reasons will serve as a shocking eye opener. Here we go;
1. Load Distribution
We all want to have multiple pieces of content that can go viral and attract frenzied traffic from all corners of the world. Well, when it happens, our website should be strong enough to handle the pressure. During such instances, a CDN serves the purpose by distributing the load among different servers that are placed in different locations. Otherwise, there is a fair chance that your website might get overwhelmed and crash with the sudden invasion of visitors in massive numbers. Hence, a CDN shares the load of your main server and supports you when the traffic is out of control.
2. Improved User Experience
A CDN is constantly making sure every visitor gets a royal treatment on your website. If you have the whole setup in the US and your website is only good for people in that region, then you might be biased and not a good webmaster. As a website owner, it is your responsibility to serve each visitor as best as you can. Think of these visitors as guests at your home. Now if you are only entertaining guests that live near you and completely ignoring those who come from far flung areas then, of course, you can imagine the impression you are leaving on everyone. A CDN makes sure you can treat your target audience equally, regardless of their location.
3. Improvement in SEO
Google has said it loud and clear that load time of a website will be considered a viable factor when placing a website in SERPs. Other search engines also give as much importance to the speed of the website. Of course, the best CDN helps in maintaining an ideal load time of your website throughout the world. You will notice a gradual improvement in overall ranking of your website. We strongly believe if Google has given load time such huge importance then you have to do take it seriously and do something about it.
4. Analytics
We are living in a world of data, where decisions are always informed and taken after deliberate and thorough analysis of available facts and figures. Anything that can add to this stream of information is always welcomed. CDNs usually have an inbuilt system of recording data and information. You can use this as an additional source while discovering trends and patterns before taking a major decision or when summing up a quarter or annual report. It is not the main function of a CDN but a worthwhile byproduct that is indeed very valuable.
5. Speed
This one is the most obvious but of course, our list is incomplete without mentioning it. A CDN can take away a few seconds from your website's load time. If you don't understand the depth of this important function then we will advise you a small experiment. Just visit a website that takes six seconds to load, or even five, and you will know the frustration of waiting and how lethal it can be. Your homepage is not the first impression of your website, but the load time. So you better take it seriously and get all sorts of help to bring it down as much as you can. A CDN is surely one effective way to speed up your entire website.
7 Best CDNs for WordPress to speed up the website performance
Now we come to a part which will reveal the best CDN service providers currently. It is our duty to tell you that these candidates are picked up by our team of experts who spent days researching and testing different CDNs. These CDNs are filtered after a long and tiring process, and we are happy with the final seven. Without further ado, following are the seven best CDN service providers for WordPress to speed up the website performance;
1. MaxCDN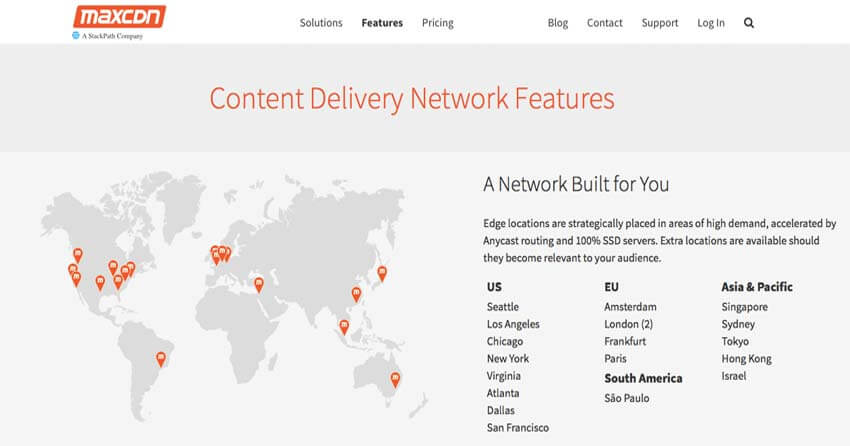 MaxCDN is the industry leader as it is considered the best CDN for WordPress. It is used by The Next Web, WP Engine, The Washington Times and many other well-known websites. You are going to love the control panel which gives the real time stats and reports. You can see the hourly breakdown, user location and top 5
contents of your website. MaxCDN has servers in US, UK, China, and Australia. It is planning to add more locations.
Pricing Plan:
MaxCDN offers a free test account. Its pricing packages start from $9 a month (100 GB bandwidth). Also, you get a 30-day money back guarantee on every paid plan.
Features:
Easy to use control panel
Reporting and analysis in real time
24/7 customer support
High-level account security
Servers in multiple locations
CHECK MAXCDN FEATURES & PRICING PLANS
2. CloudFlare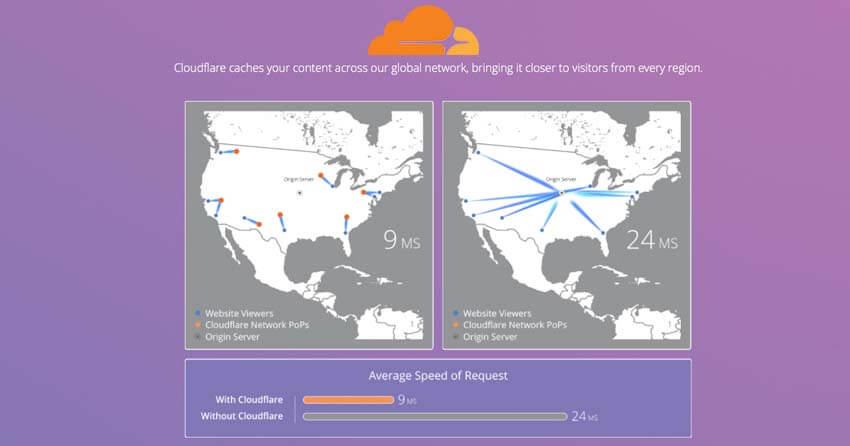 CloudFlare is another popular and capable CDN service provider. It has claimed to reduce the load time of a website by at least half. CloudFlare has a vast network of 102 data centers spread in different corners of the world. Its free plan is a full-fledged CDN that can improve website performance, provide security and visitors' stats. CloudFlare is definitely a strong contender in the CDN market right now.
Pricing Plan:
CloudFlare offers a free entry level plan that can be used forever. CloudFlare has an interesting way to bill its customer as it doesn't charge by bandwidth usage. It has as flat fee package that starts at $20 a month.
Features:
Worldwide network of 102 data centers
24/7 customer support
Easy to setup
Can be integrated with WordPress caching plugins
Feature enrich control panel
VISIT CLOUDFLARE FOR MORE DETAILS ABOUT CDN
3. CDN77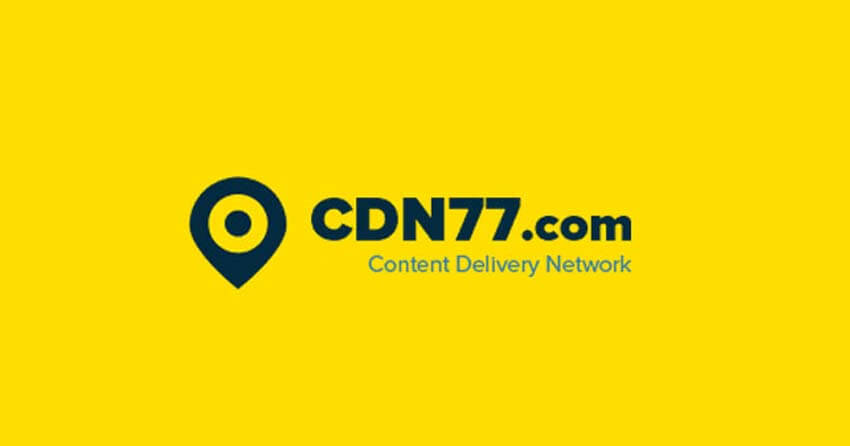 CDN77 is considerably a new member in the CDN world. It has progressed pretty quickly considering its 32 data centers present in 27 countries of 5 different continents. However, we dread to even talk about its pricing plans as they are very expensive. Overall, CDN service providers are much more economical than CDN77. However, we are fairly impressed with its solid reporting and analytics feature.
Pricing Plan:
CDN77 is an expensive one in the lot. Its high volume pricing package starts at $49 per TB for American and European customers. Prices are even higher for customers in other regions. It also follows a pay-as-you-go approach, which is priced at $0.049/GB for American and European customers. CDN77 offers a 14-day free trial period.
Features:
32 data centers in different countries
Advanced reporting and analytics system
24/7 customer support
Supports WordPress Caching Plugins
Strong protection and security
CHECK CDN77 FOR WORDPRESS CDN FEATURES
4. Incapsula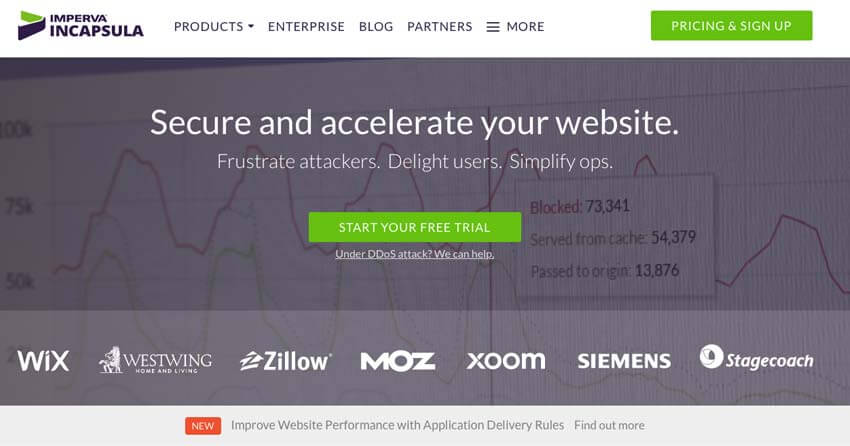 Incapsula is an average CDN service provider. It is a perfect match for webmasters looking for an economical option. It offers right set of tools and ammunition to better the performance of your website at a right cost. Incapsula has spread its leg in 32 different data centers which reside in various unique locations. Of course, its free account deserves a special mention as it offers multiple features that can be sufficient for a basic user.
Pricing Plan:
Incapsula has a pretty functional free account that can help small websites. Its paid plan starts at $59 per month.
Features:
32 data centers globally
24/7 customer support
Offers caching services
Easy to setup
Great reporting and analysis options
VISIT INCAPSULA FOR MORE DETAILS RELATED TO WORPRESS CDN
5. JetPack Photon

JetPack Photon is not a CDN, and yet it is part of our list. Mainly because it is a free service that can take off considerable load from your website. It caches all the images in a WordPress website using Jetpack plugin. In a way, it gives relieve to your hosting server by loading images from another source. Of course, there are limitations like it only caches GIF, PNG, and JPG files but JetPack Photon is surely the best CDN (free) option.
Pricing Plan:
JetPack Photon is a free service.
Features:
Easy to use
Serves as an alternative to CDN
Caches images only
Convenient setup procedure
CHECK JETPACK FEATURES & PRICING PLANS
6. Amazon CloudFront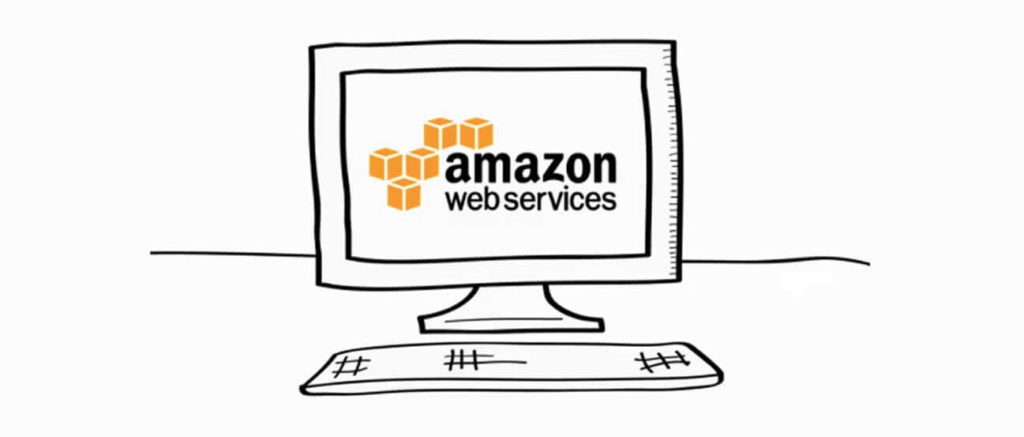 Amazon CloudFront comes under Amazon Web Services. It is by far the most economical option keeping in mind the features it provides. However, there is a slight flaw in CloudFront i.e. the product is aimed at highly technical users. So unless you are a developer or understand the technicalities, CloudFront is not for you.
Pricing Plan:
Amazon CloudFront is part of Amazon Web Services. It offers one-year free starter tier to its customers. After that, pay-as-you-go policy is applied.
Features:
Large network of data centers
Advanced reporting and analytics
24/7 customer support
Strong security
Delight for developers
VISIT INCAPSULA FOR MORE DETAILS RELATED TO WORPRESS CDN
7. KeyCDN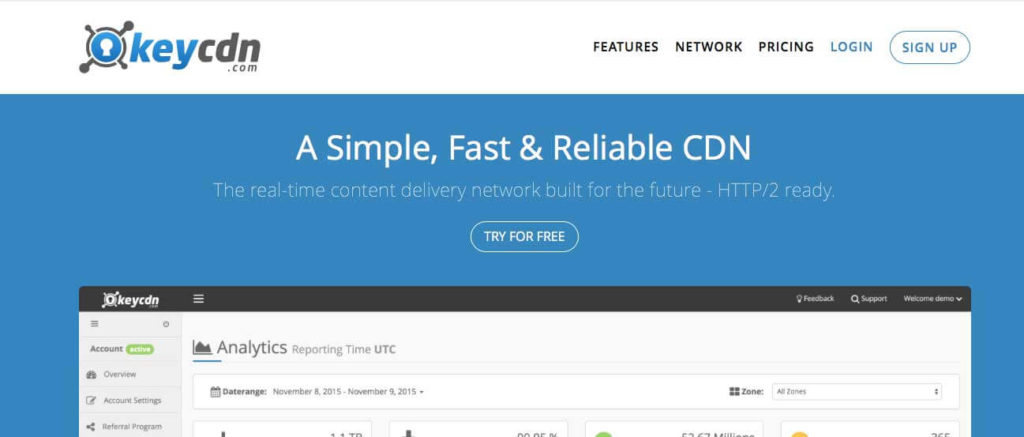 KeyCDN is another cheap CDN that offers many features. You don't have to buy a monthly or yearly package. KeyCDN simply charges you $0.04 per 1GB until you hit 10TB. Then the cost of per GB will be increased to $0.036 and so on. It has a total number of 25 data centers. You can see the real-time stats. Also, the support team is available 24/7.
Pricing Plan:
KeyCDN charges pay-as-you-go. Its cost is $0.04/GB for the first 10TB. KeyCDN also offers a free trail to get a taste of its services.
Features:
Presence in multiple regions
Comprehensive control panel
Good security
24/7 customer support
Real-time insights and reporting
CHECK KEYCDN FEATURES FOR WORDPRESS & INSTALL CDN TODAY
And, things to consider when you install a CDN
A CDN is a great tool that can help you improve website performance substantially. However, the effectiveness of a CDN for your WordPress website lies in the selection of a right candidate. A service provider that can satisfy all your technical requirements and have an affordable tariff is extremely crucial. We have mentioned the top names in the industry. However, what suits your particular website can only be determined by you.
Also, you can go for "Managed WordPress Hosting Providers" like WPEngine or BlueHost. The basic difference between Managed WordPress Hosting Providers and common hosting providers is that they take care of the technical aspect of your website completely. So caching or CDN becomes their problem. Managed WordPress Hosting Providers truly lets you focus on the business. You don't need to worry about the trivial website performance issues as WPEngine or BlueHost got you covered. Finally, the choice is yours.