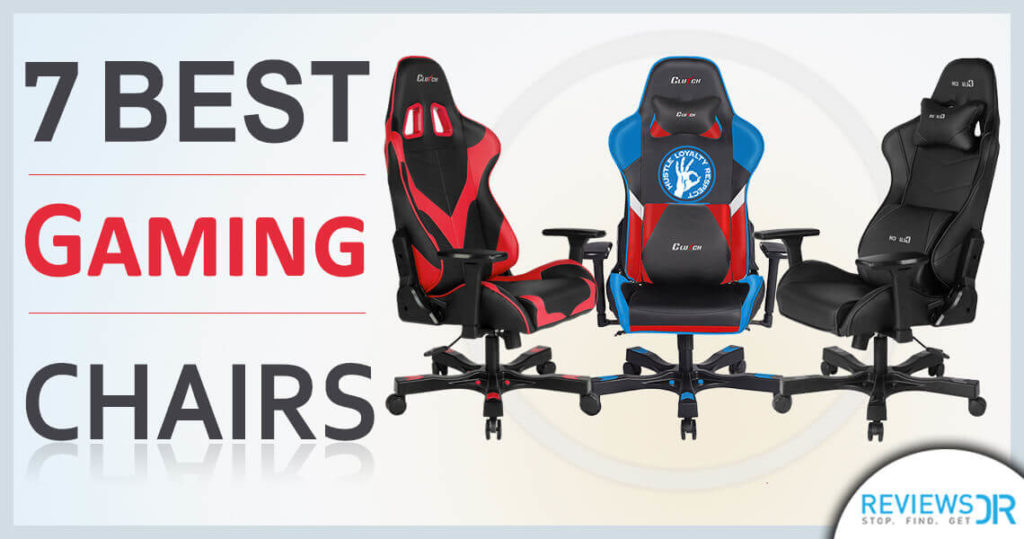 Let's face the truth. There are millions of die-hard gamers out there who are always geared up to play their favorite games on PC, PS4, Xbox etc. and spend hours and hours sitting glued to their seats not fretting at all what's happening in the real world.
But how many of you ever had a cramp in your back when the reality sinks in after the adrenaline rush from the game have subsided? Doesn't the need to pause the game and take a break to stretch your back ever annoy you? Who likes the pangs to pop the bubble of utopia of ultimate engagement with the escapade you are so absorbed in?
Woah! That was pretty thoughtful, right? If so, then it's high time to get yourself the most comfortable gaming chair available in the market. You must be thinking about what's really suitable for you. Thinking of making a style statement? Carrying your personal cool gamer demeanor is not to be taken lightly and getting the best chair for gaming is just the thing you need!
7 Best Gaming Chairs for Maximum Comfort During Those Long Gaming Sessions
1-DX Racer Formula Series – The Best PC Gaming Chair Out There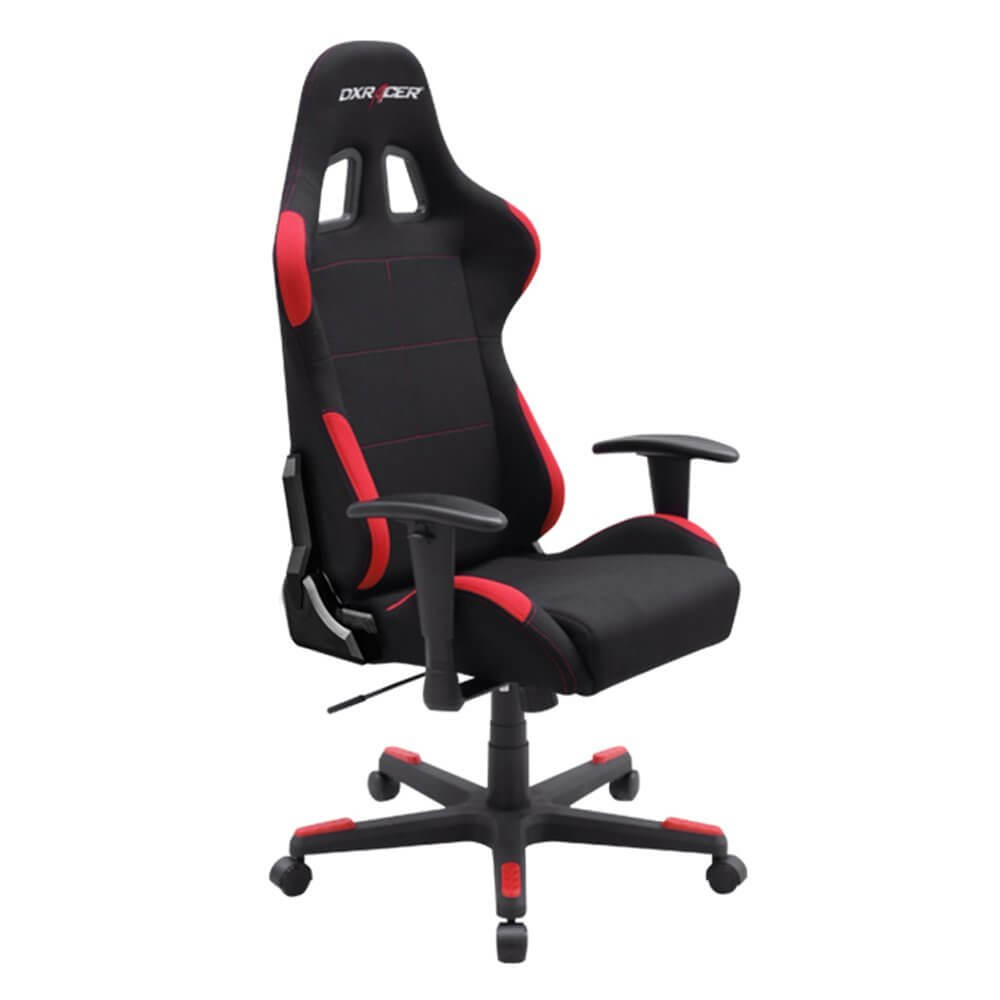 DXRacer Formula series is the best PC gaming chairs out there and are the must-haves in the world of eSports players. Available in a variety of vibrant colors, it delivers a sharp sporty look that all gamers only imagine. The reason behind its popularity is its ergonomic design that all DXRacer's gaming chairs have in common.
It has been known to provide the perfect solution to those who tend to spend more than 8 hours on their seats. The selling point of this series is the sports driving car seat experience that is unbeatable for passionate gamers thriving to delve deeper into gaming.
Features:
All usual office chairs come with an uncomfortable back design that is too low to allow some rest to the head and/or neck. With comfortable, adjustable armrests and high backrests that are straight in nature, perfect support to the body is guaranteed, allowing you to give maximum performance.
It comes with a common 135 degree-adjustable mechanism of tilting to improve spine posture, high-density foam filling for durability and extending daily usage as well as neck pillows to provide you a relaxing position while working or playing. The recent computer gaming chair designs have added footrests with nylon base.
Even though it weighs around 22 kg, a 4.7 out 5-star rating depicts maximum product satisfaction from gamers. Its prime purpose was to serve as PC gaming chair but it can also serve as an office chair.
PROS:
High-end product with ultimate finishing in terms of design, material, and quality
Suitable for all gamers thanks to headrests, armrests, and footrests
Smooth adjustable curvature
CONS:
Gets comfortable through usage over time (may feel stiff)
Tall gamers need to be careful while selecting from the range of models
VERY heavy
Costs around $300+
Get DX Racer Formula Series PC Gaming Chair Now
2- noblechairs Epic Real Leather – Most Comfortable Gaming Chair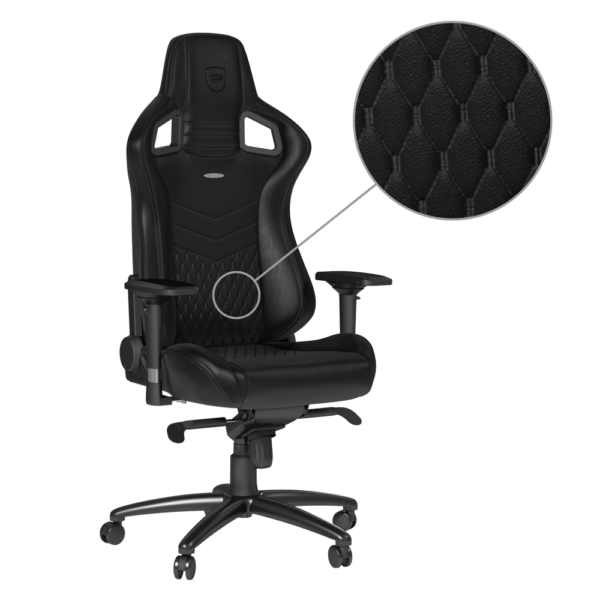 Only one word can actually describe this best chair for gaming; Royalty! The black leather that is blacker than any other black is definitely attractive that cannot be found in any other leather chair. Wrapped beautifully in original leather on its entire contact area, the diamond stitch pattern only adds up to its graceful design. This allows maximum aeration to the back. The subtly embossed crown on the headrest simply magnifies the noble touch that it so deeply radiates.
Features:
The alluring leather instantly attracts the eyes of the ones with sophisticated aesthetic sense. This real leather does not wither off easily and hence it is easy to clean. The durability of genuine leather is a wow factor. This means it is temperature resistant and does not deteriorate as easily as the notion of leather we have in mind. Very few best gaming chair brands have this finesse to come up with such masterpieces.
Two supporting pillows, a decent neck support and lumbar make this chair irresistible. One of the best ergonomic pc gaming chairs is built with cold foam engineered right according to the last detail of the human body. Shape retention is ensured even after usage for a long time under heavy weight.
Understanding the varying needs of every individual, noblechairs can adapt and are flexible in nature. Added rocking mechanism up to 11 degrees accompanied with a control knob enables this recliner to easily shape itself along the body of its owner like a bean bag only with the strength to support.
This gaming chair weighing 27 kg with breathable upholstery earns 5 out 5 for those with exquisite tastes.
PROS:
The perfect fashion statement
Just the right ornament built for winners and kings
The comfort and beauty combined in one cannot be traded off with 15 hours+ comfort time
CONS:
Expensive, with the most premium chairs ranging from $500 to $650+
Heavy in weight
Get noblechairs Epic Real Leather PC Gaming Chair Now
3- Vertagear S-Line SL4000 Racing Series Gaming Chair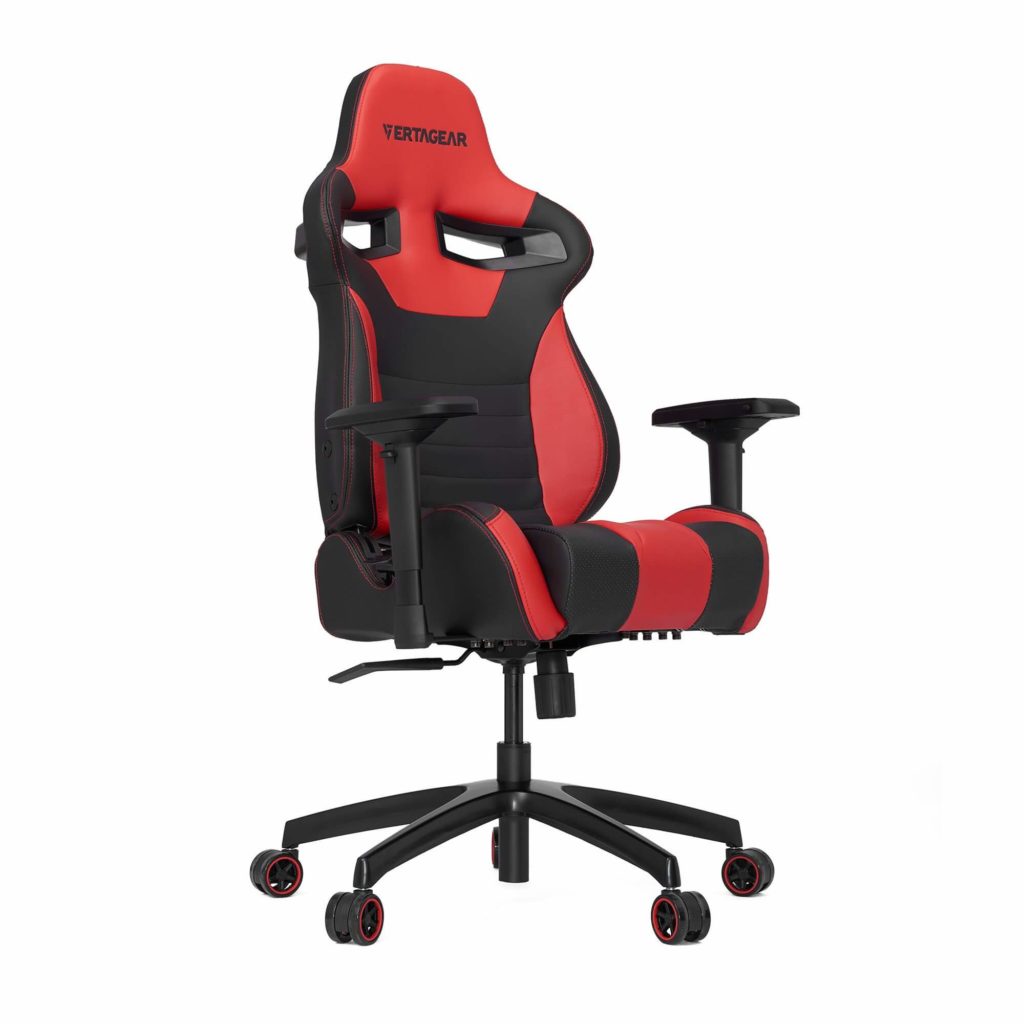 Heavily padded seat designed to give optimum gaming experience is a big hit among the enthusiastic gamers who want a divine mental ride in the games without any physical limitations. There is something so exquisite about it that sets it apart from all other best computer chair for gaming that we've reviewed.
Features:
Its high-density padding coupled with ergonomic support design gives an enigma of perpetual comfort. It comes in with additional neck support and lumbar support cushions without additional charges.
The water and stain resistant leather makes it all the more appealing to gamers who sweat heavily during their spiritual gaming journey to their favorite games.
With the help of an easily accessible knob, you can turn the chair to a tilt and lock it up. The tension in the chair is adjusted and allows you to rock the chair to release muscular strains.
The adjustable back allows the back to tilt to 150 degrees. It also lets you decide the height of the chair so that you can set your computer gaming chair according to the computer table's height.
It is available in many colors to blend in with your gaming environment.
PROS:
Extremely easy to assemble
One person installation process
The comfort and beauty combined in one cannot be traded off with 15 hours+ comfort time
CONS:
A little pricier than the other chairs in the market
Heavy in weight
Buy Vertagear S-Line SL4000 Racing Series Gaming Chair Now
4- AKRACING AK-5050 Ergonomic Series Racing Gaming Chair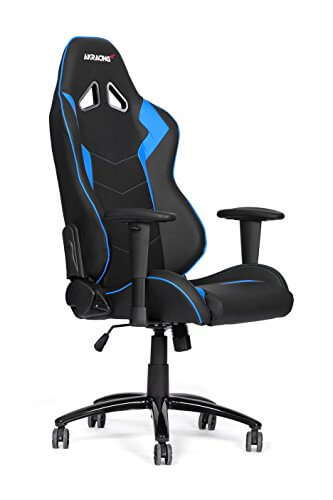 Taking the shape of a racing car and designed with the high-ended material, this chair perfectly sets into your gamer persona and gives you just the place to sit in and get racing. This might just be the best gaming chair for you in less than $300.
Features:
This seat is designed keeping the comfort that the gamer in your body deeply craves for. Through multiple adjustment points at almost all pivotal positions, you can literally set this car seat up according to your preferences even better than the ones in racing cars.
With loads of focal points, a 180-degree backrest adjustment is possible along with Lumbar support pillow and Headrest. Built with a metal frame, it is extremely strong.
Costing around $300 and 4.2/5 stars rating. A definite purchase for the ones who love to fit their support according to their own needs.
PROS:
Comes with lumbar and extra headrest cushions
Get AKRACING AK-5050 Ergonomic Series Racing Gaming Chair Now
5- Vertagear P-Line PL6000 Racing Series Gaming Chair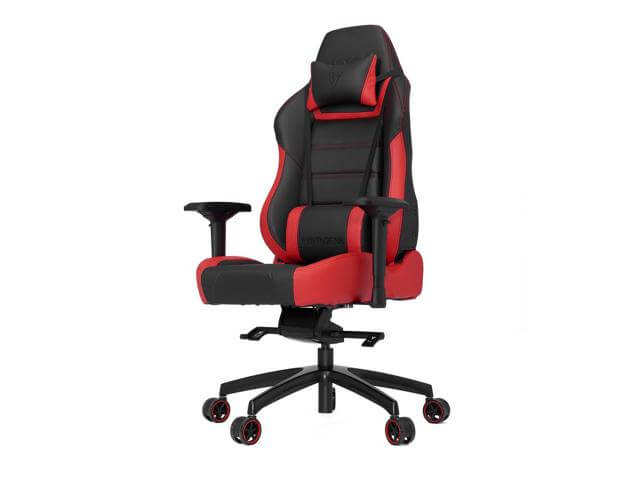 This particular racing chair model came into being when the taller than average people could not get any rest for their long necks and heads. So, it's a pretty comfortable computer gaming chair out there.
Features:
The reclining back goes back till 140 degrees, a suitable feature available for long ones to give their backs a break.
The 4 point adjustable armrests help our long-armed companions to finally adjust themselves according to their needs. The reason that it is a big deal is that the usual models are usually hard to fit into if you have 1.5 times longer limbs as normal people.
High-density foam allows long and comforting working and gaming conditions. The tall people can finally choose a throne their size.
The adjustable tilting back feature, as well as multiple junctions of the armrest, gives complete control over choosing your comfort style.
PROS:
Additional lumbar and neck support is included
Luxurious outlook
Steel frame ensures greater durability
CONS:
Not suitable for people of height 5'9" or below
Get Vertagear P-Line PL6000 Racing Series Gaming Chair Now
6- E-Blue Auroza Gaming Chair – Best Ergonomic Gaming Chair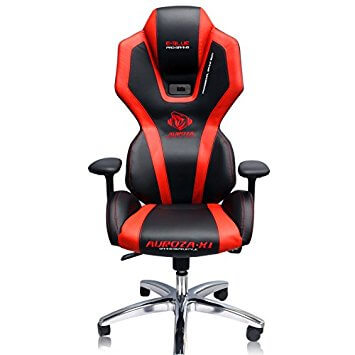 Manufacturers were definitely gamers once. They could not have made a more suitable PC gaming chair than this for gaming addicts. They totally understand the right amount of stiffness needed for people who sit more than 7 hours on a chair whether there is work involved or game; in which case, the matter becomes a lot graver for die-hard gaming fans.
Features:
The perfectly designed back support allows hours of gaming experience that fulfills the gamers' craving of uninterrupted time of continuous concentration like Kevin Hart in mentions in his comedy shows. "Things cannot be more serious than when you are in the game", or something on that note.
The incorporated red and blue lights just take the breath away of the online shoppers seeking for best pc gaming chair. The leather is sweat resistant that allows the skin to breathe while being soft.
Armrests have the capability of rotating a full round of 360 degrees while the seat's height and backrest are adjustable at various angles too.
Although, it is a bit more expensive than the rest but no buyer of this chair has ever regretted the investment of money and the time taken to set this up.
Auroza is one of the best gaming chairs & it totally deserves a place in your gaming setup.
PROS:
Known for greater durability and greater comfort
CONS:
It is a little too expensive for average buyers
Buy E-Blue Auroza Gaming Chair Now
7- DX Racer Tank Series – Ultimate Gaming Chair With A Stellar Design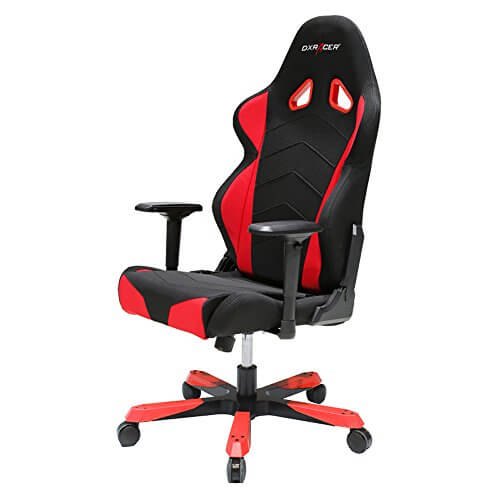 DXRacer Tank Series have made it big ever since its introduction. Every gamer seems to not only know about it but craves to get their hands on it. Why? Because one close look at the product grabs your attention and manages to woo you. It's undoubtedly one of the best gaming pc chairs in the market.
Features:
A 120-degree backrest adjustment facility is available to improve and aid your activities that you do while sitting. The armrests are movable to front and back as well as the right to left. In other words, the armrests go wherever your arms do. They have got your arms covered in 4D.
The high-quality PU leather requires some of your time for personal adjustment. Otherwise, it is as comfy as your back would want it to be or even more. Its strong mesh provides the area for your back to breathe. Higher neck and backrest allows your neck and spine to save itself from sprains and muscle pulls.
PROS:
Comes with a lumbar and headset cushion for free
Perfect for gamers who move their arms a lot while playing PC or PlayStation
CONS:
A lot more expensive than the usual ones in the market
Get DX Racer Tank Series Computer Gaming Chair Now
5 Best Rocker Gaming Chairs for Maximum Comfort
3 Best Gaming Chairs Under $100 – Super Affordable & Super Comfortable
4 Best PC Gaming Chairs under $200 – Super Comfy Chairs That Won't Cost You an Arm & a Leg!
How We Tested These PC Gaming Chairs?
The following are the key features you have to look out for as suggested by the ergonomists:
Not too sit for too long and not to stand for too long either. Just find the right balance in movement.
The key element is a headrest. For long working, you need to have a strong and upright support that keeps your posture in check.
While playing, players tend to recline their backs hence a backrest comes to play its role.
A tension controlling recliner is a must.
Any chair under $200 is pretty basic. So, to get maximum benefit out of your racing chair, do invest in once in an item that shall stay longer and will be beneficial for your bones and muscles.
The Must-Have Features In A PC Gaming Chair That Are Often Ignored
The times for uncomfortable gaming experiences have long gone. Ergonomists have revolutionized the way our chairs are designed. Therefore, the best gaming chairs have finally come into being and are here to serve their purpose to you.
Before buying any chair for yourself, do keep the following points in mind:
Control the height of the gaming chair
Adjust the armrests according to your personal comfort level
Take care of the pressure you are applying to your back. In other words, take maximum benefit out of tension control on chairs.
Backrest lock helps in maintaining one position for a long time.
Seat pan slider is available in high-end chairs that enable the owners to pull the chair to the back or front in relation to their backrests.
Other Popular Types of Gaming Chairs That You Might Be Interested In!
Not all gaming chairs have to be racing chairs. Most of us would like to resort to different styles depending upon our nature. Here are a few styles that might be the right answer for your gaming personality.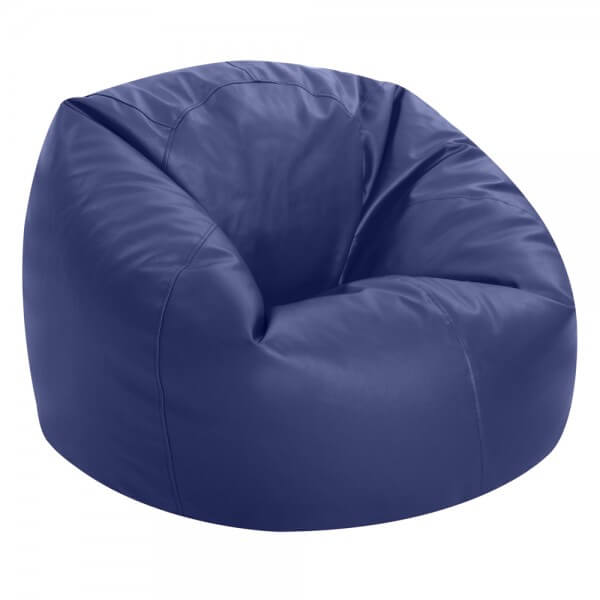 Nothing is better than the good old bean bag when all else fails. The most inexpensive choice is a safe resort for many teen gamers all around the world.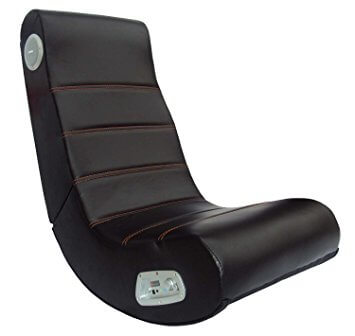 "The simpler the better" is a simple moto man like to live by. With easy portability and minimum space consumption, this could be the right answer to your needs.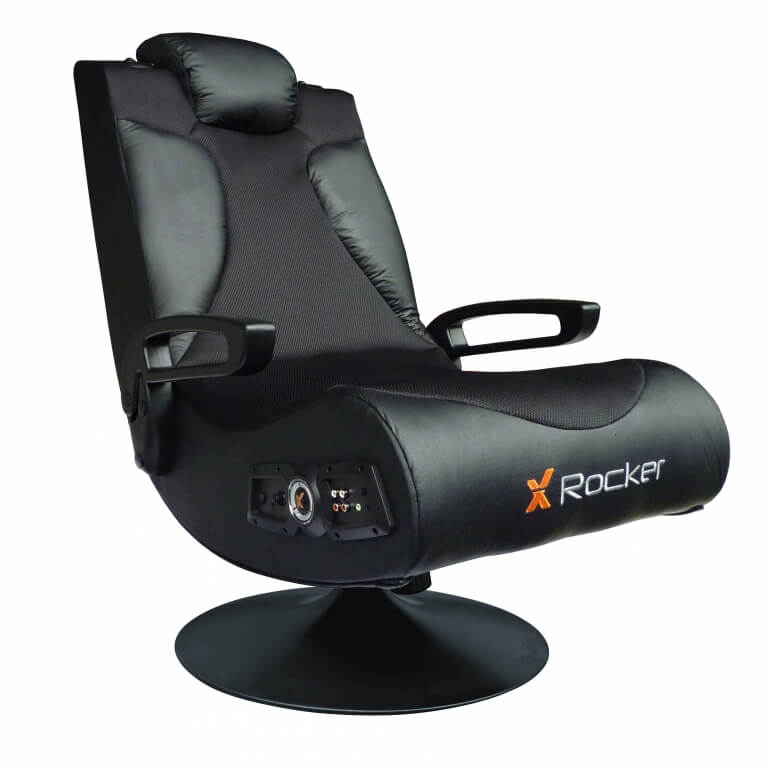 For some, a simple padded chair fixed at one point could do wonders.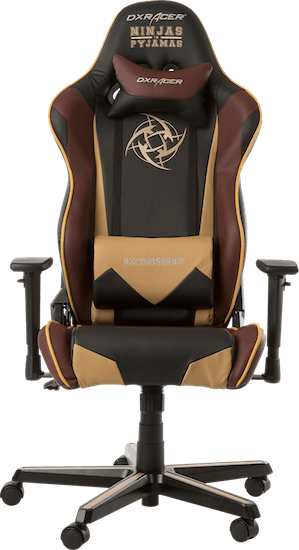 For workplaces that require formal outlooks, wheelbase is the answer to your gaming plus work requirement.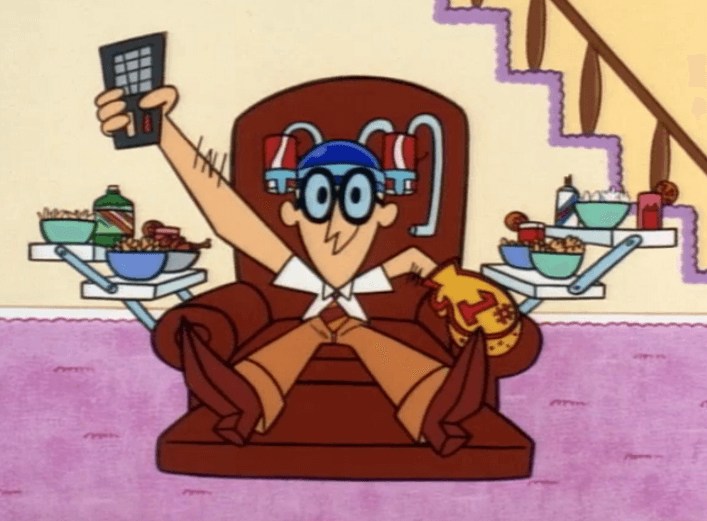 Custom made ones have been deeply engraved in our minds since Dexter's dad in Dexter's Laboratory revamped the whole binge-watching experience with his high-quality, multipurpose chair that served as a remote holder, popcorn holder, drink holder, a massager and what not?
The same can act as an inspiration for you.
All Set To Buy The Best Gaming Chair for Yourself?
No gaming experience is complete until your body is not fully synchronized and pumped up as you are internally. No one wants a muscle stretch to disrupt the flow of the game. Eventually, losing a game by a simple mishit key due to inability to perform perfectly is a mistake you cannot undo.
Talk about Counterstrike; one little-misplaced keystroke can end up shooting your own partner in a fight against the terrorists. Imagine the embarrassment and the blame game war.
So go ahead and secure that chair of yours right now! Do not let the physical body to restrain your mental capacity to enjoy gaming to its optimum level.
With the help of our best gaming chair guide above, no matter what your buying capacity is, it is totally worth an investment!