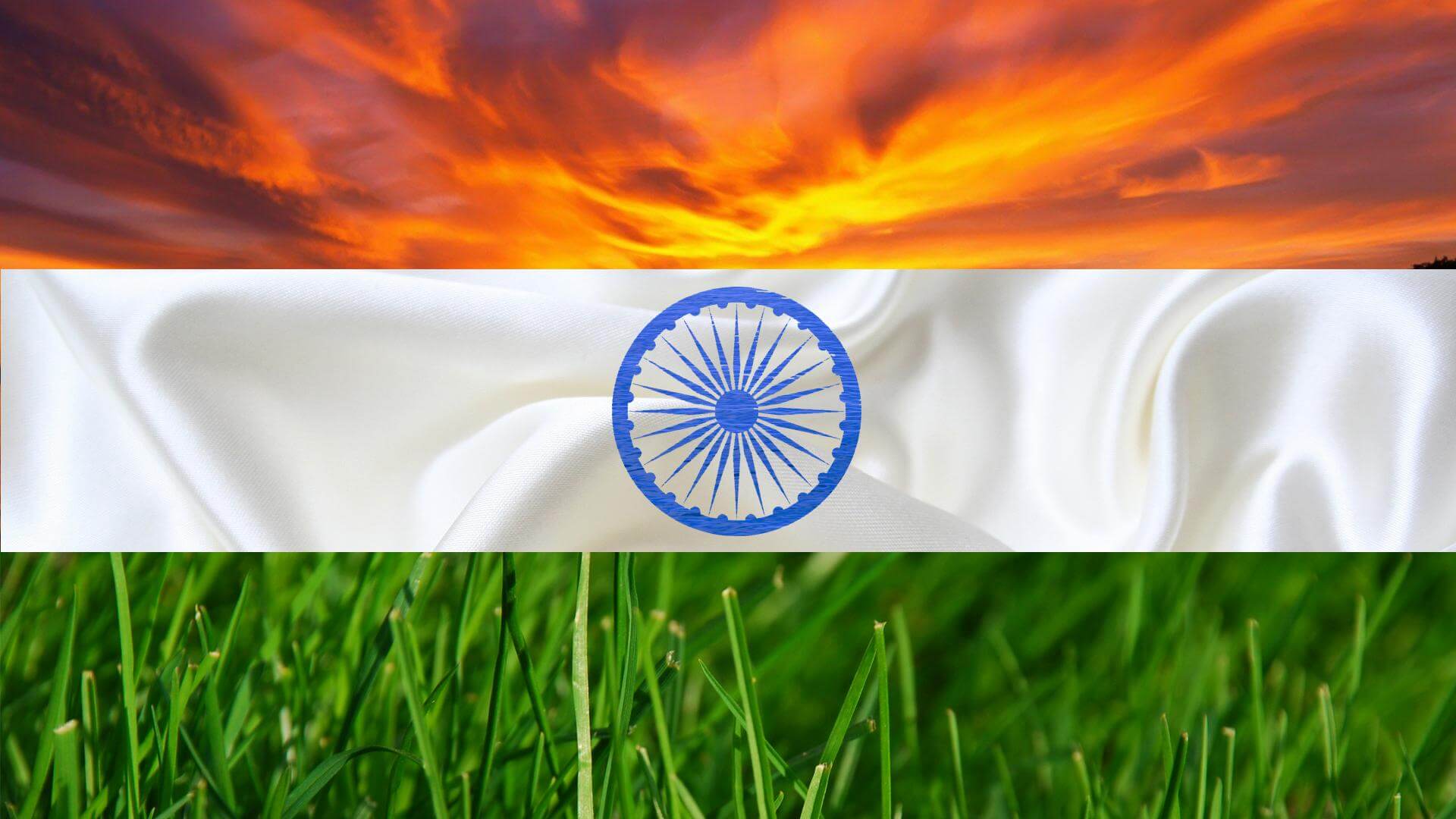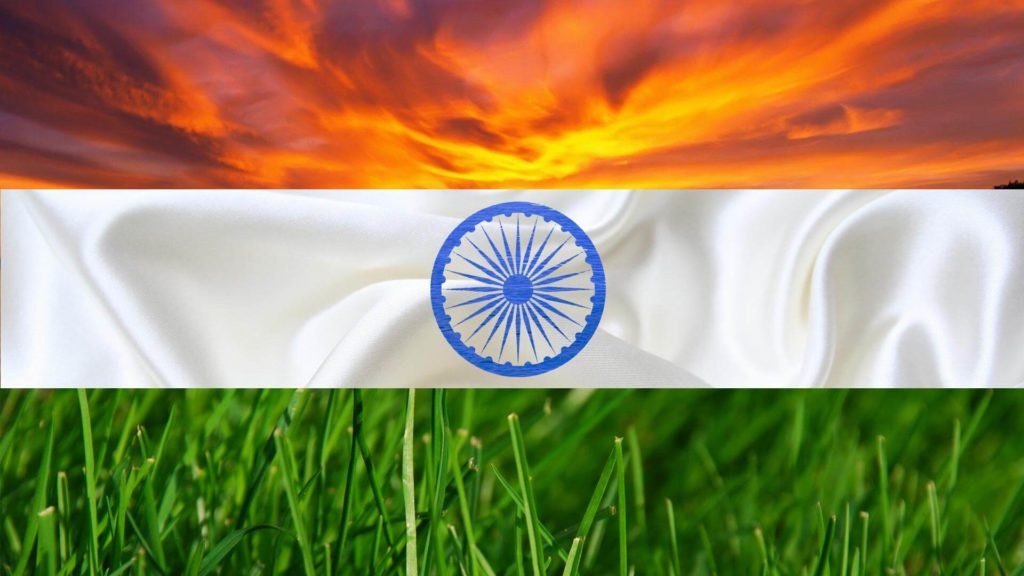 India is the largest democracy in the world. It has the third largest number of Internet subscribers, after China and India. However, it must be kept in mind that internet penetration in India is only 26 percent as of March 2015.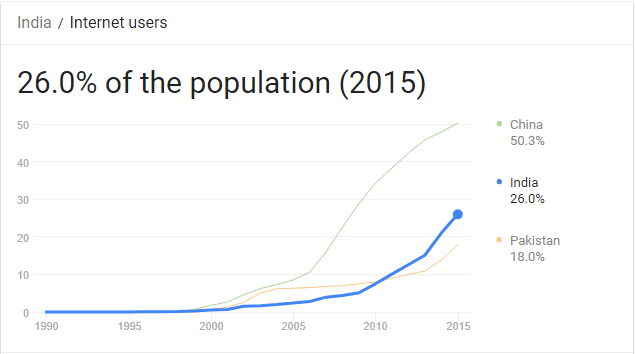 Despite being democratic, the Indian government has control over the internet as if it the largest authoritarian country. The government has a history of heavily censoring online content, mass blanket surveillance, using internet kill switch, and punishing bloggers for voicing out their honest opinion.
*Also Read: When And Where To Watch Pakistan VS India: Champions Trophy Final 2017 Live Online
The Indian political environment is pretty charged. The awareness that can be found in Indian youth is commendable. However, the Indian government has a long list of laws and regulations that restrict and threaten the enthusiasm of youth in every way possible. So folks! If you want your freedom of speech in India, a VPN is the first necessity.
An Indian VPN will make you anonymous online and no government authority or any third party will be able to track you down. These days online freedom is a right that you have to snatch from holier-than-thou authorities.
Top 5 Indian VPNs To Bypass The Restricted Web
The Ultra-Charged World of the Internet in India
After researching for days, our team declared the Indian internet world as ultra-charged. Censorship, surveillance, threats to life and other issues are present in every corner. To put it simply, you are not safe in online India without an Indian VPN. Why we think that, let us share the dirty details with you;
Internet Censorship – Indian VPN Is Your Savior
The Indian government is very strong when it comes to controlling the Internet. There are many laws and regulations that legalize blocking of websites in the country. Section 69A of the IT Act and a 2009 secondary legislation allow any website to be blocked in India.


The central government can ask any agency or relevant authority to block any website, if the information is threatening the "sovereignty and integrity of India, defense of India, security of the state, friendly relations with foreign states or public order or for preventing incitement to the commission of any cognizable offence relating to above."


In addition to government, the Indian courts can give directives to block the content without government consent. Although the court's order can be challenged in the high court, it is of no use. The Internet Service Providers (ISPs) are not required by law to notify public before blocking access to any content or website. In fact, it's the opposite, the Indian Blocking Rules mandate that ISPs keep the blocking orders confidential.

So at the end of the day, if you are in India, any website can be blocked and you won't even know it. Of course, it makes a ton of sense to get the best Indian VPN and enjoy the unblocked access to the Internet. These laws have butchered the online freedom completely and only an Indian VPN can save it.
Blanket Surveillance – Opt For An India VPN To Stay Private
There are many news reports that indicate that the Indian government is creating an ambitious "Central Monitoring System". This system will be so advanced that it will allow the authorities to conduct mass surveillance like never before. The aim of this Central Monitoring System is to monitor digital communications of individual Indian internet users.
In terms of surveillance, you must understand that there is no scope of anonymity or online privacy in India. The government has covered its obnoxious invasions with multiple laws. For instance, you are required by law to submit identification proof at cybercafés in India.
There are two laws that allow the communications surveillance in India. Under Telegraph Act and IT Act, communications surveillance is legal in order to "protect defense, national security, sovereignty, friendly relations with foreign states, public order, and to prevent incitement to a cognizable offense."
In fact, there is more to it; Section 69 of IT Act has added another layer to it that serves as a last nail in the coffin. Surveillance is allowed by law for "the investigation of any offense".
If this is not giving you chills then we don't know what can. There is no sense of privacy in the online world of India at all. You are being watched by authorities 24/7 and there is nothing you can do about it. There are many laws protecting the watchers but none for you. So it is time to take control of your online activity by subscribing to any Indian VPN.
Internet Kill Switch – No Holds Barred With An Indian VPN By Your Side
India is a country of multiple identities. You will find people of different religions, ethnicities, cultures, classes, political forces etc. Such diversity is often the budding ground of conflict. India is no stranger to difficult situations where unrest is the cities is very rampant. The Indian government has found a new way to deal with it i.e. internet kill switch. The authorities have shut down the internet services in a particular area for a short period of time to limit the communication tendencies of its citizens.
The state government has shut down the internet in Jammu & Kashmir multiple times to control the worst conflict.
In 2014, the state government halted the access to the internet in Vadodara Gujarat for 3 days because of communal clashes between two communities.
In 2015, Nagaland suffered internet shut down for 2 days because of mob lynching of a man.
We have mentioned a few incidents only. India has a long history of using the internet kill switch. Being the largest democracy in the world, India seems more inclined to the authoritarian way of ruling a nation.
Geo-Restriction – Take The Leap Of Freedom With The Best India VPN Service
We feel like we have unleashed the serious issues before and geo-restriction seems dull in front of them. However, that's not the case because geo-restriction is a legit concern. Indians loves entertainment content produced by Hulu, Amazon, Pandora, BBC iPlayer and other channels. However, they cannot watch it without an Indian VPN. An India VPN masks your IP address and gives you a new one from a different country where the geo-restriction is not applicable. This way you can enjoy your favorite binge-watching sessions without a worry in the world.
Also, it is great news for tourists, expats, and others coming from different corners of the world to India as they can exactly do the same and access their favorite entertainment channels. You need the best India VPN people!
Free Indian VPN – A Fantasy To Fool You
India is a country where internet freedom is at stake. It has a history of blocking social media websites, political/social commentary against ruling government and even bloggers have been arrested for one reason or another. In simple terms, India is a place where you need a solid online protection. Of course, a free Indian VPN cannot do so. And if you think it is possible then you are living in a fantasy world. So let us give you a reality check by showing you one free Indian VPN along with its limited features. Hopefully, this will make it clear as crystal that free Indian VPN is just a fantasy to fool you.
ZPN – a free Indian VPN
ZPN is a free VPN service provider that promises to protect your online privacy from all evil forces working against you in the Indian internet arena. However, we doubt it will be able to deliver provided its limited services;
1 connection only
Limited bandwidth
Servers in 5 locations only
P2P file sharing not allowed
No traffic logs (we doubt it)
The features speak for themselves as they are not enough to provide the necessary protection. Ultimately, we highly recommend against using any free Indian VPN.
Verdict – Such Diversity and Chaos Ask for an Indian VPN
India is an amazing country. It is like a beautiful pot of cultures, religious beliefs, ethnicities, races, classes, and political beliefs. However, the flip side of this pot is ugly because such diversity is bound to be chaotic. The Indian government has played its part to control the internet freedom. Although there have been constant protests from different circles in the country to gain online freedom, none has bore fruit.
Eventually, an Indian VPN guarantees the freedom and privacy that is the basic right of any internet user. You must also avail it by subscribing to the best India VPN. We have already given you the best Indian VPN options; you just have to select one.