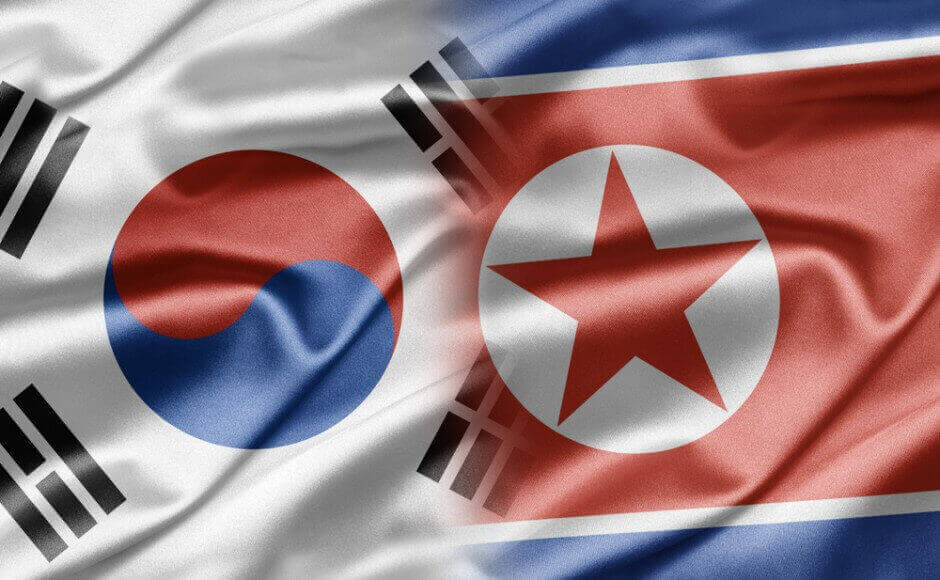 Korea is a democratic nation but it has not embraced the freedom entirely. It has the fastest internet in the world with 81 percent of its population being the active member of online arena. However, these stats are dimmed by the number of censorship laws active in the country.
The internet censorship is pervasive in nature in South Korea. The country is under surveillance by the concerned South Korean authorities. Also, the conflict between North and South Korea has led to extreme measures by the Government to control the activity of South Korean netizens. The bloggers and journalists have especially taken the heat for voicing their opinions.
All these facts point to one conclusion only. You need a Korea VPN to protect yourself online. We have enlisted the best VPNs for Korea that'll keep you safe online and would allow you to circumnavigate restrictions and unnecessary censorships that limit your potential as an Internet user in Korea.
Best Korea VPN Services To Evade Georestrictions & Censorships
Ruthless Censorship In South Korea – How VPN for Korea Comes In Handy!
South Korea has the most widely spread internet and broadband penetration than any other country in the world. It is an achievement but the strict censorship laws in South Korea make it impossible for the citizens to enjoy the freedom in the online world.
We have a few incidents to quote here in regards to the censorship in South Korea;
OpenNet Initiative declared the Internet censorship in South Korea as pervasive in 2011.
Reporters Without Borders put South Korea in the list of countries "under surveillance" in 2011.
South Korea has restricted access to 31 websites which have sympathetic content for North Korea.
Once a man was arrested because he tweeted in favor of North Korea.
Before the 2008 presidential election, many bloggers were censored for voicing out their opinion. Their posts were deleted and extreme measures like putting them in jail were common during the time.
Because of the chaos before 2008 presidential election, a legislation was passed that required big internet websites to verify the identity of its users before they can comment or participate. Major tech giants like Yahoo followed this rule but Google refused to comply and that's why comments are disabled on YouTube in South Korea.
Websites that contain unrated games, porn, gambling etc are blocked in South Korea. If you try to access it, a message "This site is legally blocked by the government regulations" will appear.
Search engines verify the age of the users for a few keywords that are declared "inappropriate" by the government.
Access The Complete Netflix Content Library In South Korea With a VPN
Although Netflix has been accessible in the entire world now, the content libraries for different countries are not as good and complete as Netflix USA. If you are addicted to binge-watching and enjoy TV series and movies, you need to get access to Netflix USA. The best VPN for Netflix Korea can help you unlock the desired Netflix content library from any region of Korea and you can enjoy more titles when it comes to binge-watching. However, a faster VPN is needed to stream Netflix content smoothly.
Also, for the Korean Expats, they can get access to local Netflix or other local websites by using a Korea VPN. It is a solid way to kill homesickness in a foreign land and access local Korean content from anywhere in the world. Your own language, people, and culture feel so good in a strange city. It gives you the feeling of ethnocentrism and content that appeals to you more. A VPN Korea would enable you to leap any geo-restrictions that are a hurdle on your way to accessing Korean content online or vice versa.
Cybercrimes Are On The Rise In South Korea – Go for a Korea VPN or Proxy?
Unfortunately, cyber crimes are on the rise in the world and especially in South Korea. In January 2014, Korean Credit Bureau contractor stole 105 million account details of Koreans. It is just one example and these attacks are very common in the country. You are not safe online especially if you use banking services online.
The only way that seems to help you is a Korea VPN. You must secure your identity online with a Korea VPN otherwise, you will become prey to one such cybercrime.
Detailed Analysis Of The Top 3 Best Korea VPNs
Korea is a tricky country and has many laws and legislation that impacts you directly. Knowing the VPNs for Korea before signing up is really crucial to your online security. We have the detailed analysis of the best Korea VPNs:
1- ExpressVPN – Best VPN For Korean Games
Express is our favorite choice as the best Korea VPN because of the plethora of reasons. South Korea has strict restrictions over the internet, and a VPN Korea which doesn't have strong encryption and fast speed would not be able to tick all the boxes. ExpressVPN has plenty of servers in Japan, Hong Kong, and the USA. It is a great option for your smartphone too because it has an app for iOS and Android.
ExpressVPN, which through our assessment is the best South Korea VPN, also have competitive packages with 30-days money back guarantee. And as it's the most speedy VPN we've tested so far, it's perfect for many Korean gamers who'd like to play their favorite multiplayer games online. So, with plenty of features, decent cost, and flawless service, what more do you expect from a Korea VPN?
GET EXPRESSVPN FOR KOREA NOW & ENJOY FREE UNRESTRICTED INTERNET
2- NordVPN – Private VPN For South Korea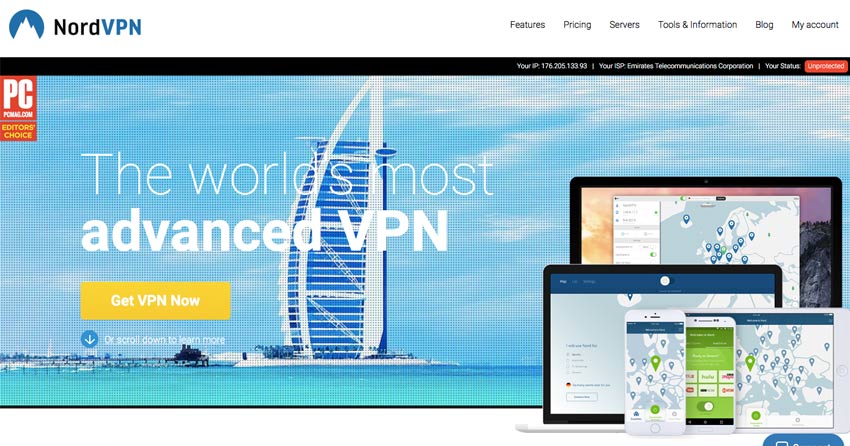 NordVPN keeps no log and has strictly voiced its views on logging policy in its Privacy Policy. Any VPN which is adamant about keeping no logs is definitely worth subscribing. Nord is especially good as a Korea VPN because of its wide network of VPN servers all around the world. The other positive aspects that add to its credibility is that Nord also offers Antivirus software too and already has a strong brand name in the market and quick recall in the mind of many internet users.
So, with a company that's all in for providing online security and privacy to their customers, you just cannot doubt the dedication and perseverance of the company in the discussion. Furthermore, the money back guarantee and awesome customer service by Nord are the cherries on top of this potential South Korea VPN service provider.
GET NORD NOW AND CONNECT AND ENJOY 72% DISCOUNT
3- CyberGhost VPN – Reliable & Feature-Rich Korea VPN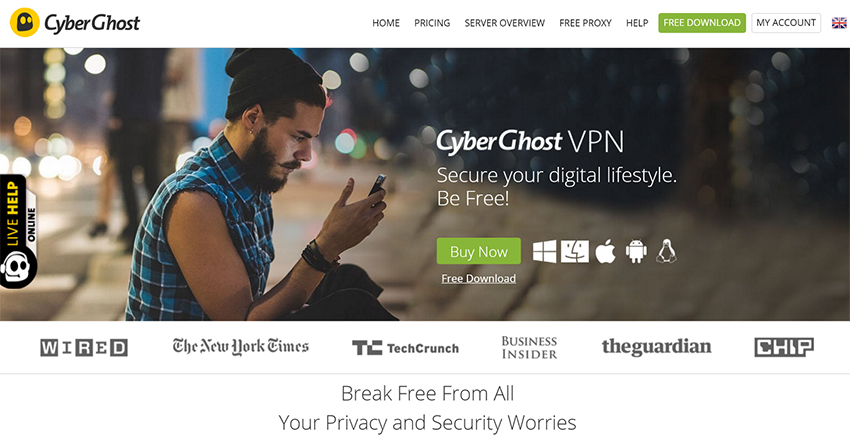 CyberGhost VPN is one of the oldest and reputable VPN service providers in the industry. It has 800+ servers around the world in more than 20 countries. The Korea VPN app of CyberGhost is pretty decent and professional looking with an interface that's easy to navigate. Its secure infrastructure ensures strong data encryption which is good enough to keep your online information well-encrypted and hidden from anyone with intent to monitor your digital presence online. The pricing plans are economical and cherry on the top is the 30-Day Money Back Guarantee. With tons of features along with a strict no-log policy, CyberGhost is one of the best South Korea VPN online available.
GET CYBERGHOST VPN KOREA NOW & ENJOY PRIVATE ACCESS TO THE INTERNET
Other Potential VPNs For South Korea
In addition to the top three VPNs for Korea, below are some other fine options you can consider to use in Korea.
4- IPVanish VPN – Best Korea VPN For iPhone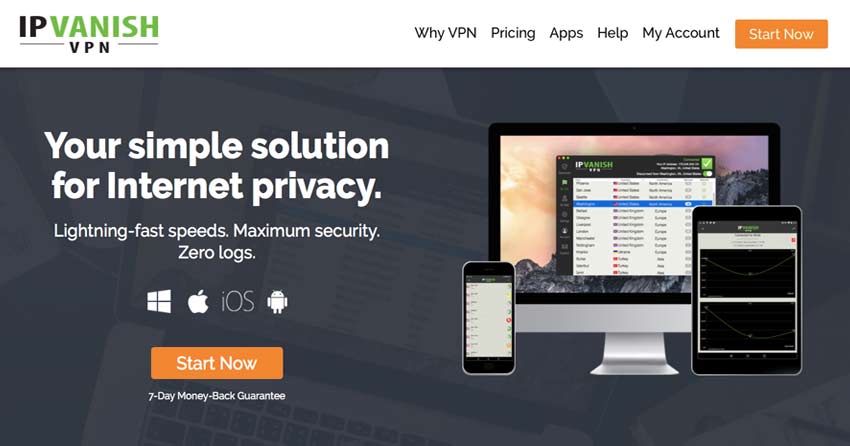 IPVanish is an eligible Korea VPN as it has to offer a lot of features in really affordable monthly and yearly packages. The South Korea VPN provides strong data encryption and is capable enough to shield your online privacy. It also offers a pretty decent and smooth iPhone app that works just fine in Korea. What's surprising about IPVanish is its customer service.Those people are available all the time and don't believe in wasting the time of the customers.With 7 days money back guarantee and a ton of satisfied customers, IPVanish is a great VPN Korea.
5- PureVPN – Best Korea VPN Android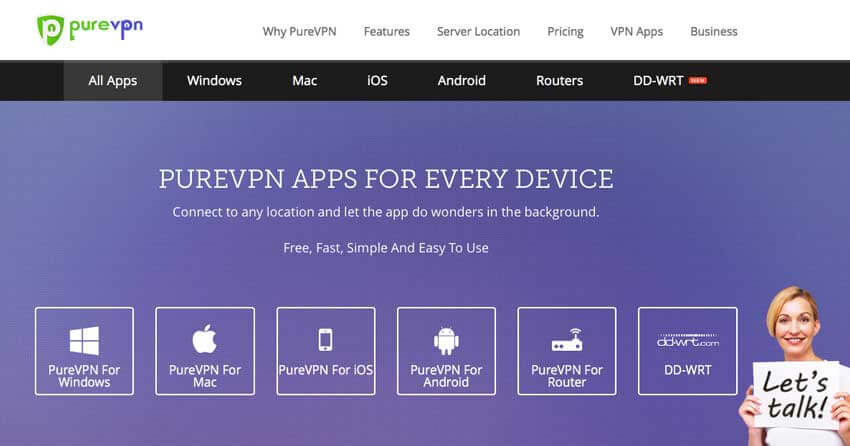 PureVPN is based in Hong Kong which is a relief as Hong Kong is quiet an ideal place when it comes to the online rules related to data retention. PureVPN is a pretty good Korea VPN as it doesn't keep any logs and its 7-days money back guarantee is a relief. As far as PureVPN iOS and Android apps are concerned, PureVPN has done a commendable job surprisingly. One of the reasons that many Korean VPN users use Pure is that it initially offers free Korea VPN for Android users but with a data cap. With VPN servers in Hong Kong, Japan, and many South East Asian countries, PureVPN would keep your online presence hidden from the prying eyes. You can surely subscribe to PureVPN Korea without any worry.
6- HideMyAss VPN – Best Korea VPN Chrome (Korean IP Address Proxy)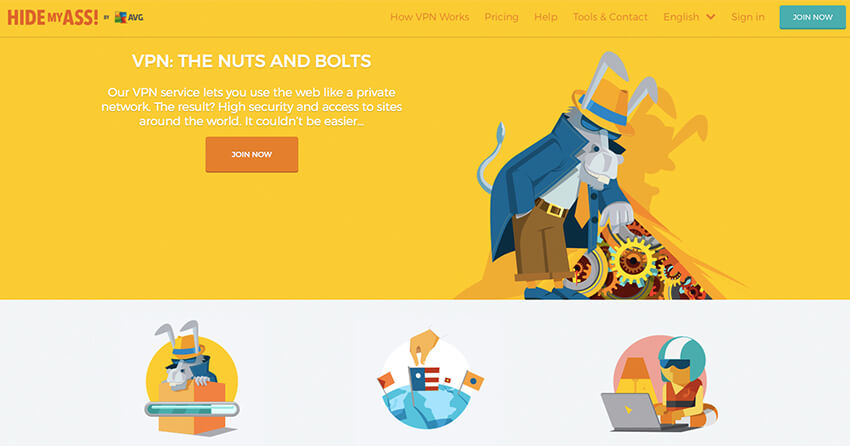 You must know by now that South Korea has the fastest internet in the world. There is a myth that if you connect to a VPN, your internet speed is compromised. Well, it is not the case with HideMyAss Korea VPN and HMA Proxy that comes with the package. You can enjoy online games as well as video streaming without any lagging or slow speed. HMA South Korea VPN also allows support to multiple devices at the same time. It also offers a very neat VPN extension for Chrome that doesn't actually operate as a VPN but a web proxy nonetheless. But then again, if you want the complete package, you can always utilize the official HMA software.
Verdict – Sign Up for a Korea VPN & Enjoy The Freedom
The question is not whether you need a Korea VPN or not? In fact, it is about finding out the best pick ASAP for your personal use that can save you from the many laws and regulations and cybercrimes in South Korea. Our tech experts at ReviewsDir have given you the options of the top-notch Korea VPN apps there are. Now your task is simple – choose the best one and subscribe to a VPN Korea that appeals to your needs and requirements.
Remember it is your right to keep your online activities secure and private, even if you have to use a Korea VPN for it.