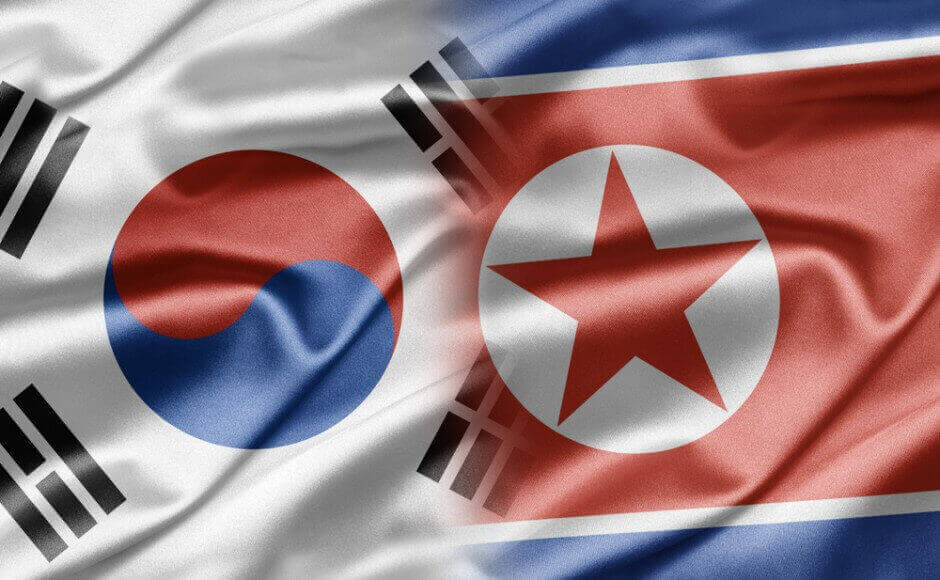 Korea is a democratic nation but it has not embraced the freedom entirely. It has the fastest internet in the world with 81 percent of its population being the active member of online arena. However, these stats are dimmed by the number of censorship laws active in the country.
The internet censorship is pervasive in nature in South Korea. The country is under surveillance by the concerned South Korean authorities. Also, the conflict between North and South Korea has led to extreme measures by the Government to control the activity of South Korean netizens. The bloggers and journalists have especially taken the heat for voicing their opinions.
All these facts point to one conclusion only. You need a Korea VPN to protect yourself online. We have enlisted the best VPNs for Korea that'll keep you safe online and would allow you to circumnavigate restrictions and unnecessary censorships that limit your potential as an Internet user in Korea.
Best Korea VPN Services To Evade Georestrictions & Censorships
Ruthless Censorship In South Korea – How VPN for Korea Comes In Handy!
South Korea has the most widely spread internet and broadband penetration than any other country in the world. It is an achievement but the strict censorship laws in South Korea make it impossible for the citizens to enjoy the freedom in the online world.
We have a few incidents to quote here in regards to the censorship in South Korea;
OpenNet Initiative declared the Internet censorship in South Korea as pervasive in 2011.
Reporters Without Borders put South Korea in the list of countries "under surveillance" in 2011.
South Korea has restricted access to 31 websites which have sympathetic content for North Korea.
Once a man was arrested because he tweeted in favor of North Korea.
Before the 2008 presidential election, many bloggers were censored for voicing out their opinion. Their posts were deleted and extreme measures like putting them in jail were common during the time.
Because of the chaos before 2008 presidential election, a legislation was passed that required big internet websites to verify the identity of its users before they can comment or participate. Major tech giants like Yahoo followed this rule but Google refused to comply and that's why comments are disabled on YouTube in South Korea.
Websites that contain unrated games, porn, gambling etc are blocked in South Korea. If you try to access it, a message "This site is legally blocked by the government regulations" will appear.
Search engines verify the age of the users for a few keywords that are declared "inappropriate" by the government.
Access The Complete Netflix Content Library In South Korea With a VPN
Although Netflix has been accessible in the entire world now, the content libraries for different countries are not as good and complete as Netflix USA. If you are addicted to binge-watching and enjoy TV series and movies, you need to get access to Netflix USA. The best VPN for Netflix Korea can help you unlock the desired Netflix content library from any region of Korea and you can enjoy more titles when it comes to binge-watching. However, a faster VPN is needed to stream Netflix content smoothly.
Also, for the Korean Expats, they can get access to local Netflix or other local websites by using a Korea VPN. It is a solid way to kill homesickness in a foreign land and access local Korean content from anywhere in the world. Your own language, people, and culture feel so good in a strange city. It gives you the feeling of ethnocentrism and content that appeals to you more. A VPN Korea would enable you to leap any geo-restrictions that are a hurdle on your way to accessing Korean content online or vice versa.
Cybercrimes Are On The Rise In South Korea – Go for a Korea VPN or Proxy?
Unfortunately, cyber crimes are on the rise in the world and especially in South Korea. In January 2014, Korean Credit Bureau contractor stole 105 million account details of Koreans. It is just one example and these attacks are very common in the country. You are not safe online especially if you use banking services online.
The only way that seems to help you is a Korea VPN. You must secure your identity online with a Korea VPN otherwise, you will become prey to one such cybercrime.
Verdict – Sign Up for a Korea VPN & Enjoy The Freedom
The question is not whether you need a Korea VPN or not? In fact, it is about finding out the best pick ASAP for your personal use that can save you from the many laws and regulations and cybercrimes in South Korea. Our tech experts at ReviewsDir have given you the options of the top-notch Korea VPN apps there are. Now your task is simple – choose the best one and subscribe to a VPN Korea that appeals to your needs and requirements.
Remember it is your right to keep your online activities secure and private, even if you have to use a Korea VPN for it.