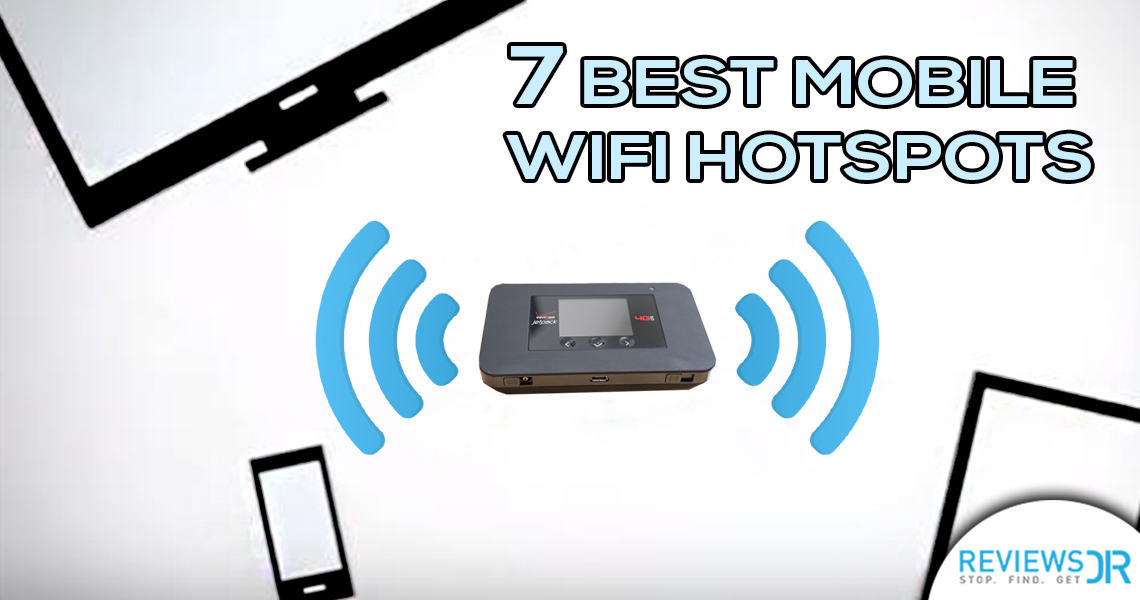 The internet has turned into a lifeline, decades back nobody could ever think of having an internet, and now nobody can't think outside the internet; we feel like we're missing out without internet, especially while commuting. The invention of mobile hotspots relaxed our traveling but at the cost of mobile battery life. But thanks to the road warriors and soccer moms alike, we are exposed to another inventive approach; best mobile WiFi hotspots, to enjoy surfing while traveling, without harming your expensive mobiles phones.
How do Mobile Hotspots Work?
In layman term, a WiFi hotspot works similarly as the WiFi at your home. The wireless access point communicate between WiFi devices and computers, via radio signals. The WiFi access point is linked to the Internet with a router. A standalone WiFi portable hotspot needs a data-plan of the carrier of your choice with varying pricing plans, depend on the amount of data you choose.
A hotspot designed to perform just one task – provide web access- so it's the best way to remain connected while on the go and enjoy long-lasting battery performance, anywhere you want. WiFi hotspots offer a convenient way keep your all your favorite screens, wirelessly connected without draining your smartphone's battery and data plan.
7 Best Mobile WiFi Hotspot Devices
For your convenience, we rounded up the seven best WiFi hotspots to choose from, based on the traveler you are and your respective usage. So, before leaving for your next vacation destination, pick your most-suited WiFi hotspot device to connect as many devices as you want reliably without tying your phone in the process.
Note: It's highly recommended to use a best VPN service while connecting your smart devices with any hotspot for complete online security and avoid online threats.
We have narrowed down the top-rated WiFi hotspots for and all those who find themselves needing to keep with Facebook updates and emails, while on the road.
1- Verizon MiFi 6620L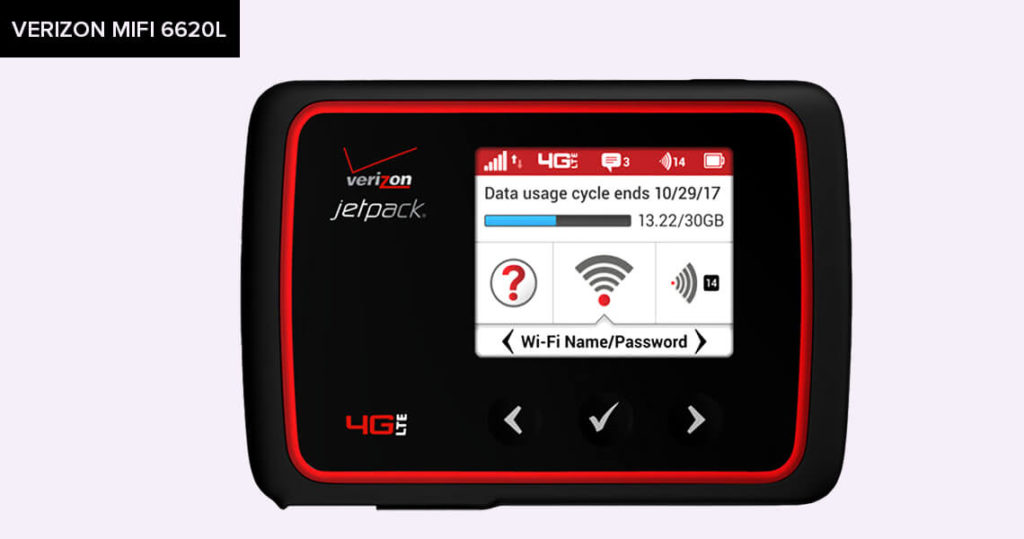 Connect up to 15 devices via WiFi for 20 hrs at one, Verizon MiFi 6620L is the best choice for a mobile hotspot at the cost of $200 or $50, in case you are willing to sign-up for a two-year contract. This is one of the most compact Verizon wifi hotspots with 3.7 widths and 2.6 in height; slightly larger than a credit card. The device is quite ticking at 0.76 inch, due to very high capacity 4000mAh Li-Ion battery which is comparatively higher than the iPhone 6's battery which is slightly more than 1800mAh. With a standard USB charger, you can charge with the computer and at the same time use as the computer's modem; you can operate as a tethered modem to get it handier. Verizon MiFi 6620L uses a nano-SIM and has 25GB online storage.
The best thing of Verizon MiFi 6620L is that it serves as a charger; in case you run out of battery on your trip, use the hotspot device as a power-bank. If you are looking for a fast mobile hotspot that won't be likely to run out of battery on a camping trip than, Verizon MiFi 6620L is the best option to take nearly everywhere within the network of 200 countries. Download speed depends on the strength of Verizon's network in an area you are currently locating.
2- Huawei E5577Cs-321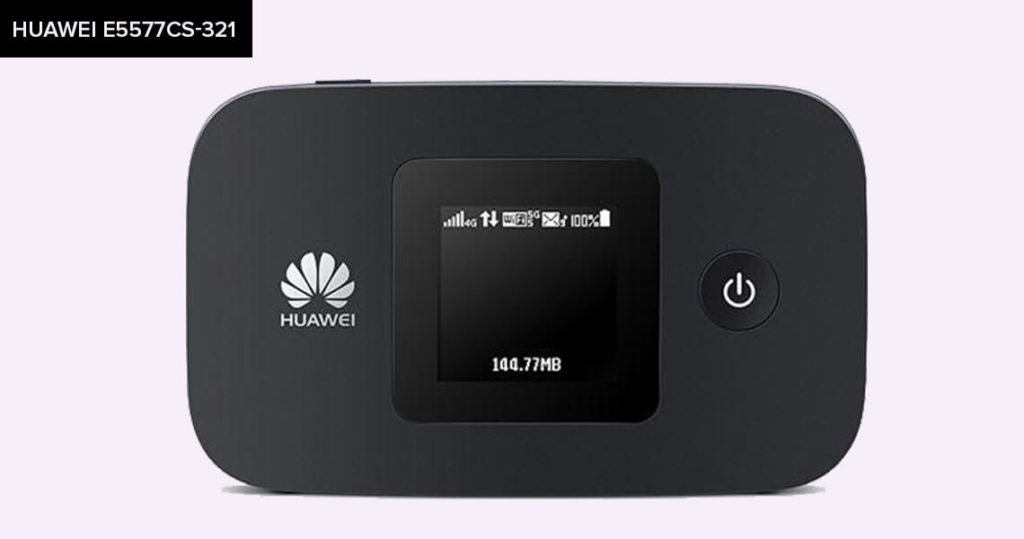 If you are a globetrotter and travel country to country and looking for a device that's just as free-spirited as you are, then Huawei is the best option to go with. The best thing about this Hotspot is the speed, in places like; Asia, Africa, Middle-East and Europe you will enjoy their 4G LTE services with tremendous speed(upload speed is 50 Mbps downloading speed is 150 Mbps), and 3G in other regions. Huawei E5577Cs-321 provides a menu-style LCD UI with support for multiple languages such as English, Italian, German, and Spanish.
You can use ten devices at once for up to 6 hours with rechargeability, and it's 3000 mAh battery lasts for 20 hours on standby. This is one of the easy to use car wifi hotspots with LCD screen and OS compatibility. The best thing about this WiFi hotspot is that it switches to WiFi connection automatically, in case you are in the areas with a WiFi hotspot like an airport, a cafe, or a hotel. Currently, Huawei E5577Cs-321 is selling at $98.99.
Get Huawei Mobile WiFi Hotspot Now
3- Huawei E5786s-32a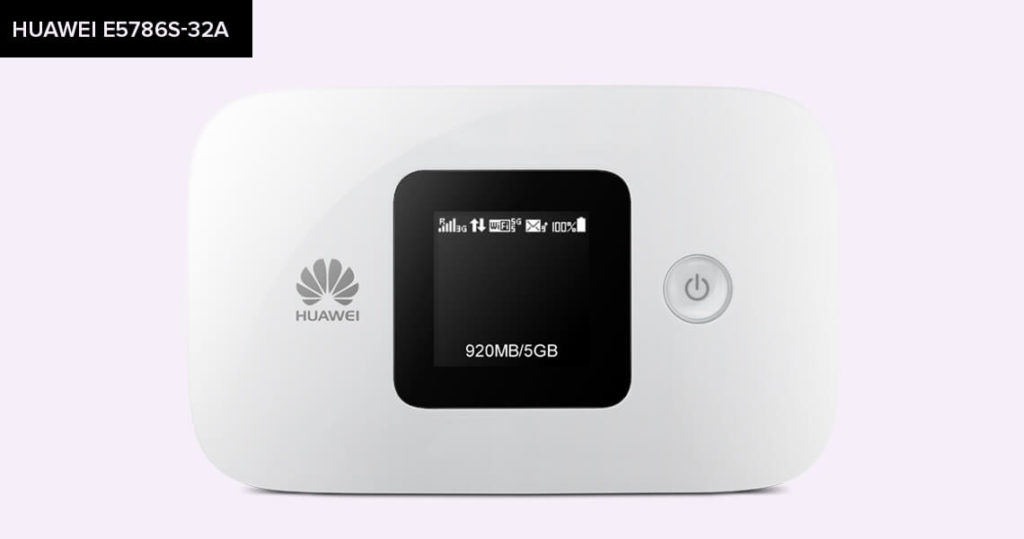 This is the next generation of mobile hotspot with the support of the dual-stream specification; means supports the connection speed up to 300 Mbps. Since many WiFi hotspots support single-stream specification with 150 Mbps, while Huawei E5786s-32a supports true dual-band; works on both 2.4Ghz and 5Ghz frequency band at the same time. This quad-band 3g and hexa-band 4G device use in Africa, Europe, Middle-east and in Asia.
This is the best option for those who are new to hotspot devices, as it's the most easy-to-use WiFi hotspot device with 5 seconds setup that allows ten simultaneous connections for 10 hours of working and 500 standby hours. It comes with a small interactive user interface, to monitor messages, data traffic, and battery status. It's just 0.6 inches with the put just 5 ounces of weight in your pocket and require just three hours to charge. With a Huawei app, you can monitor this WiFi hotspot device
Get Huawei Mobile WiFi Hotspot Now
4- ZTE Pocket WiFi MF975S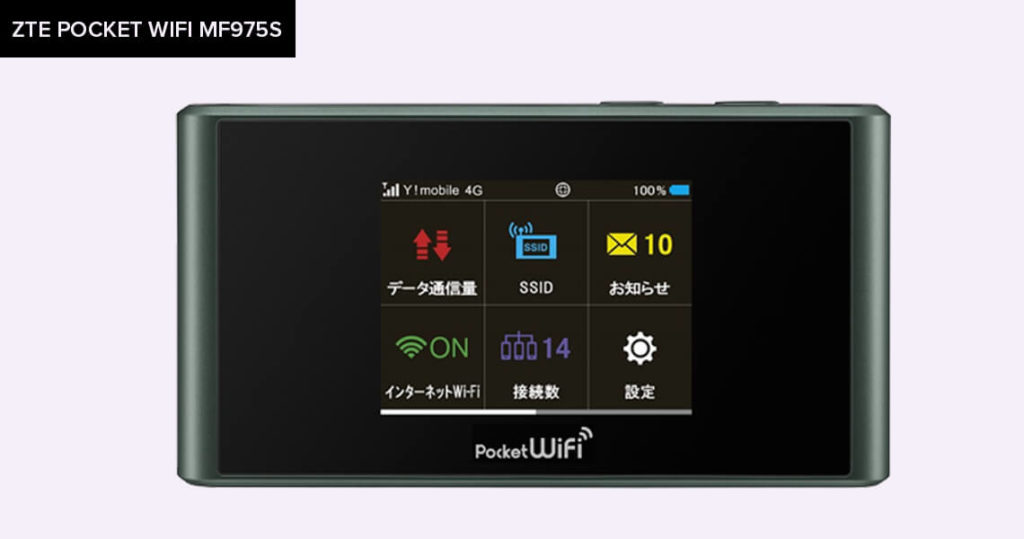 If you want convenient and top-speed access for emails, social media and video streaming without any hassle and unwanted security worries of public WiFi, and stay productive on a business trip or client's site, then ZTE pocket WiFi is the best option to choose from. If your whole family tense on the go, then keep the crew entertained with this device as this hotspot allows ten connections and one tethered device for up to 10 hours. The tethered device could be MP3 Players, portable gaming systems, cameras, tablets, laptops, etc.
Though this device may seem larger than some others, as far as software is concerned, this device is equipped with Sprint which supports 5GHz as well as 2.4GHz WIFI. It can also connect to all the LTE bands, as well as a variety of CDMA bands. Another good thing about this device is the ability to pair the 5GHz and 2,4GHz channels and personalize them with different passwords and different names.
Get Get ZTE Pocket WiFi Hotspot Now
5- AT&T Unite Pro Mobile WiFi Hotspot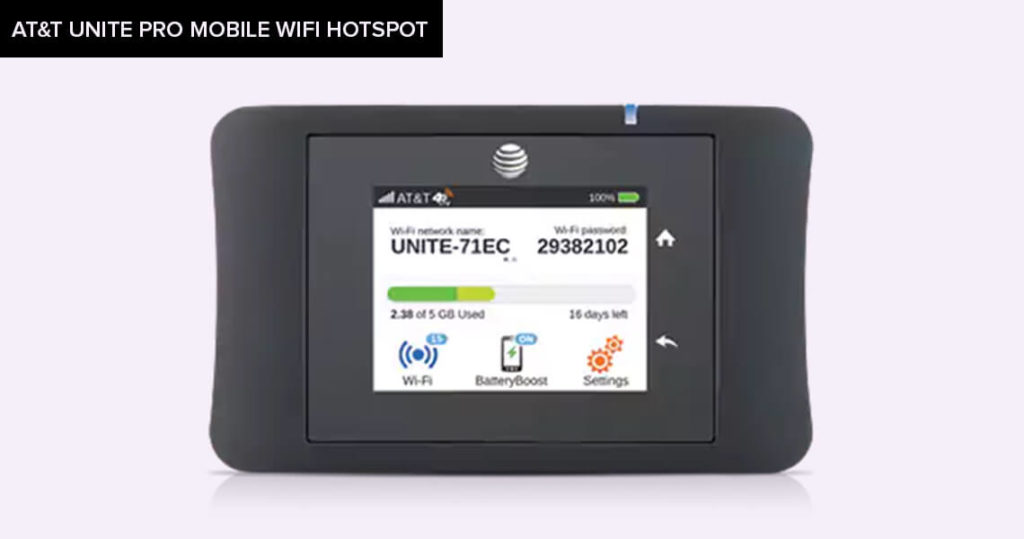 AT&T Unite Pro mobile WiFi hotspot features a 2.4-inch QVGA 64K color capacitive touch screen with a 4020 mAh giant battery and LTE Advanced support. It's a dual-band Wifi mobile hotspot allows 15 simultaneous connection; the best solution for everything right from a road trip with family or friends to a business conference with many peers. This simple yet aesthetically pleasing device will please your internet surfing uptp 16 hours, isn't impressive. You can pick it up for $49.99 on a two-year contract or $249.99 with no contract.
Get AT&T Mobile WiFi Hotspot Now
6- Skyroam Mobile Hotspot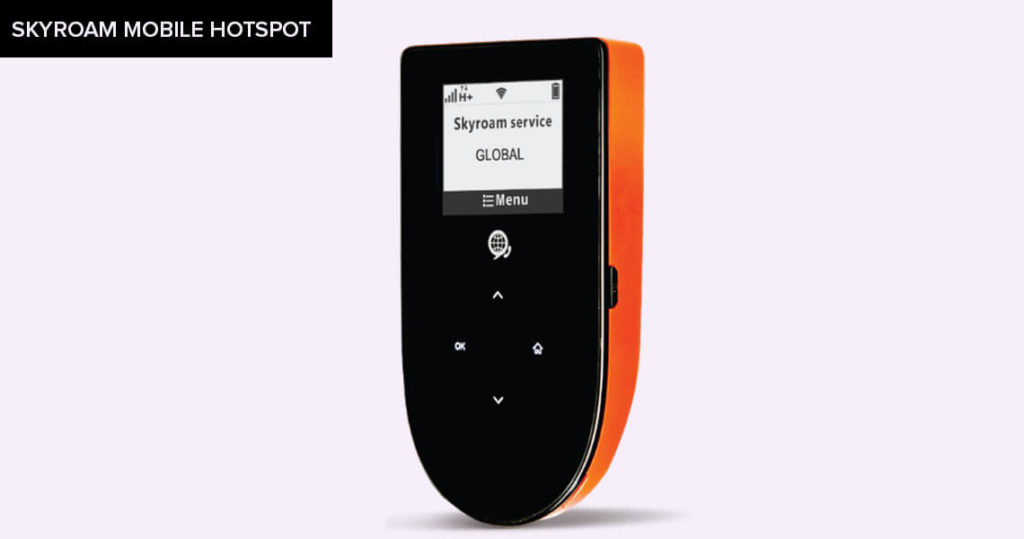 This is the most reliable, easy-to-use roaming hotspot for travelers, features an innovative sim-free design of its 3G predecessor, the latest model costs $9.95/day with an updated design, faster 4G connectivity, and better battery life. It's a custom-made Chinese hotspot with 4.2 by 2.3 by 0.8 inches, and just 4.9 ounces, made of plastic with a 2900 mAh battery supports GSM/HSPA on the 850/900/1700/1800/1900/2100 MHz bands. This hotspot has a virtual sim that provides you GSM connectivity without physically put a SIM card into your device; you can easily connect to Barcelona Madrid, Granada with no configuration.
Currently, Skyroam covers more than 100 countries including the western part of the EU, Russia, China, India, Australia, New Zealand, Brazil, South Africa, and the recent addition of many Caribbean regions. You can connect up to 5 devices for up to 8 hours/charge. This WiFi hotspot is the far easier choice for reliable connectivity in Spain than stop and buys a local sim, especially when there's a language barrier.
7- R850 4G LTE Mobile Hotspot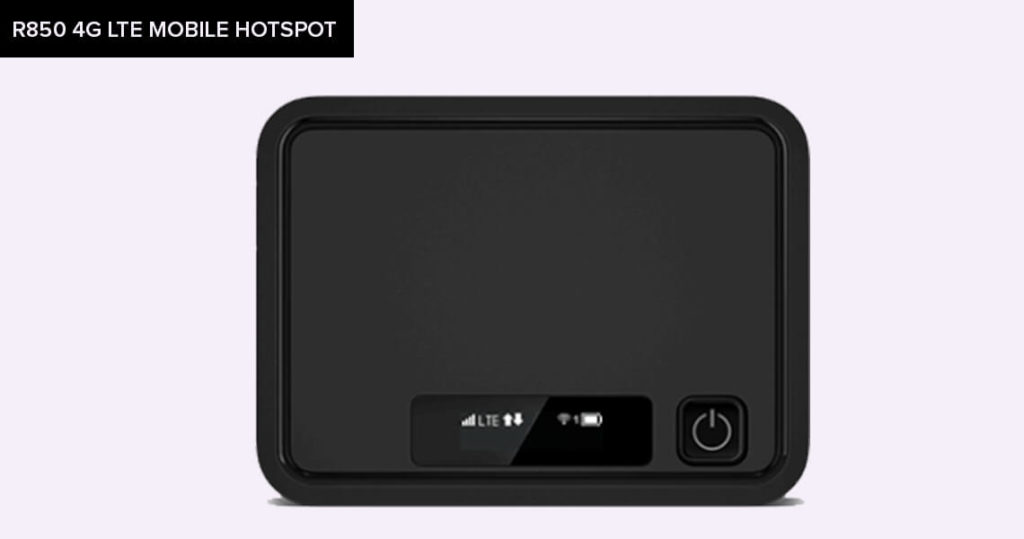 R850 4G LTE is the most affordable WiFi on the go, as it offers compelling inexpensive prepaid service plans; if you are planning to travel on a budget, then this the most competitive option. This WiFi hotspot works on Sprint's network offers 10GB data for $50. This nondescript little grey box measuring 3.5 by 2.6 by 0.5 inches and weighs just 3.5 ounces. It has a small 128-by-36 pixel OLED display that shows signal strength, WiFi SSID, and password. You can use ten connected devices up to solid 8 hours with 18 minutes streaming time on this mobile hotspot. This unit is not designed for global use, but rather for South and Northern New England.
Get R850 Mobile WiFi Hotspot Now
Best WiFi Hotspot – Wrapping it Up
These are the seven best picks of mobile hotspots that are currently on the market. Whether you are looking for main internet connection for your home or something to use in emergencies or rare circumstances, any of these would get the job done without a hitch.
If you think if we missed any, do share in the comment section below and feel free to share the one you are considering getting.