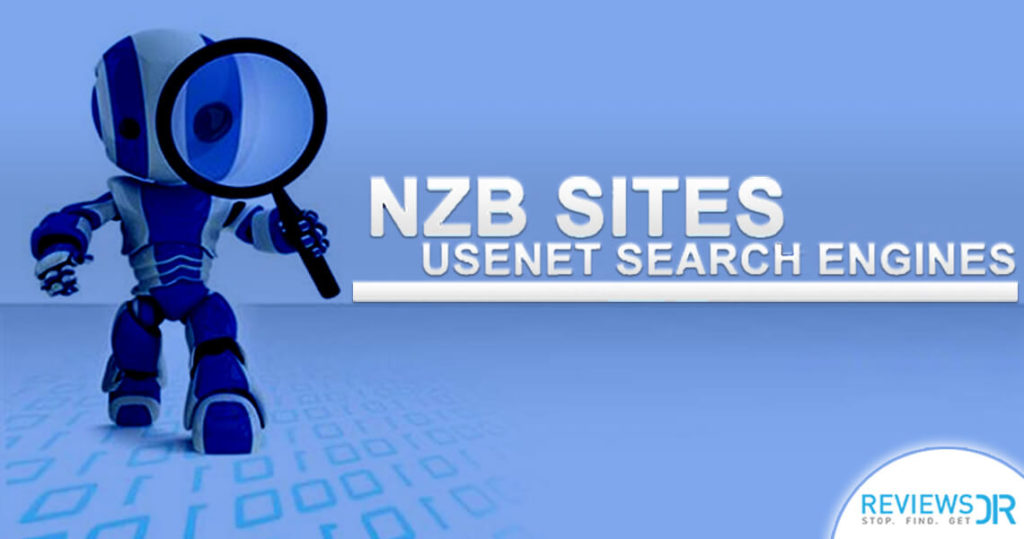 Are you looking for NZB Search Engines for Usenet? If yes, then good news for you because today we are going to cover every detail related to NZB search engine. So continue reading and find our best NZB and Usenet search engine sites.
Usenet is a totally different world. You can access it via NZB search engines. Thankfully, they are in abundance – some are free, and some are paid. We have decided to rate the best free NZB search engines for Usenet search. The list has been created after testing a number of NZB search engines. The factors that influence our search are retention, number of downloads, advanced search options, watchlists, APIs, previewing, and completeness. We haven't mentioned any paid NZB search engines and focused on the best NZB indexer that doesn't cost a single penny.
Before we move further, let's discuss briefly what is Usenet and how NZB is connected to it.
REMEMBER:
Using NZB, Usenet or any other Torrent site without a VPN is risky. We strongly advise our readers to choose from
the recommended VPNs
to completely secure your identity while torrenting online.
What is Usenet and NZB?
Usenet is vaguely like a bulletin board system (BBS) or an internet forum. Users post messages (called news or posts) on different discussion boards (called newsgroups). Usenet is a totally different entity as it doesn't have a centralized server or administrator. The data is distributed among many changing conglomerations of servers that keep bouncing the data to each other. The users are supposed to access messages and posts via commercial Usenet provider.
NZB is basically an XML-based file format that retrieves posts from Usenet servers. When a message is posted on Usenet, it is divided into small parts, each having a similar Message-ID. NZB search engine basically read the Message-IDs from its NZB file and gathers the message/post, then it downloads and decodes the post for users. NZB files are like torrent files that you download in order to get the content (movies, music, books, TV series etc) stored in it. Check our recommendation of best VPN for torrenting and make your torrent activity private.
The Usenet indexer or NZB search engines can be divided into three categories – public, open, and invite-only. The public NZB search engines are free and require no registration. The open NZB indexers are free but require proper sign-up or registration from the users. Invite-only NZB sites are private and you can only register after getting an invitation from a member.
Here, we will only mention the best of open and pubic NZB indexers. We haven't included any invite-only Usenet indexer in this list. Our team has dedicated a substantial number of hours to find out the best Usenet search.
5 Best Public NZB Search Engines For Usenet
Following are the top five free NZB search engines for Usenet:
1. Binsearch
Binsearch is the most common NZB search engine. The interface is ancient and simple, comprising of three elements only – a search bar, an option to limit age, and an option to search popular groups or other groups. Binsearch is effective for Usenet search.
Features:
The index is updated after four hours regularly.
The default search is limited to 400 popular newsgroups only.
An advanced option is present on Binsearch with specific sorting choices like date, subject, poster etc.
The advanced search has a bit unusual options too like only .nfo files, upper and lower filesize limit.
The basic search will show results that may include parts of files. It means you have to find all parts of a file and create NZB. It will be very complicated for new users. The solution is to choose the "only show connections" in the advanced search.
2. Newzleech
Newsleech is straight to the point with a simple search bar on home page. The NZB index is based on smart grouping where it finds and gathers binaries and groups. Newzleech is the real-time index which updates continuously.
Features:
HTTPS is used and no logs are saved to protect the identity of the users.
The advanced search has options like age, search, posts, size etc.
The search results are relevant and instant as compared to other Usenet indexers.
The default setting saves the results by age and it cannot be changed.
Newzleech is only an NZB search engine and cannot be used to browse randomly.
Premium subscription is required to use APIs. Newzleech charges $6 a year and you can obtain 6000 API calls every day.
3. NZB Index
NZB is similar to Binsearch but with a better design that doesn't hurt the eyes. It has no default search limitation option so you will get more than 400 results.
Features:
An advanced search can be used with options like age, size, groups, posters etc.
The search results will have advertisements as well but they are visible and can be avoided easily.
NZB Index is faster than Binsearch as the search timing is very quick.
Before downloading, you can view the NFO file in a browser.
4. NZB Stars
NZB Stars is free and has optional registration option. It has a valid HTTPS certificate. The Usenet indexer has many categories and filters to assist in the search. It is relatively a new NZB search engine with the potential for growth and improvement in coming years.
Features:
Categories and sub-categories like videos, books, erotica, games, apps, and audio are present in the sidebar.
The advanced search is filled with options like file type and size, title, poster, age, comments, etc.
The files in search results are color coded which makes filtering and identifying different file types easy.
The search results are shown in pages but keep loading as you scroll down in NZB Stars. Also, you can view the
thumbnail preview of a page by hovering over a result in the search results.
It is compatible with Sickbeard, CouchPotato, SABnzbd, and NAS devices as NZB Stars use the SpotNet platform.
The search results are quick and most relevant, although when we tested the results for some queries weren't enough.
The advertising is a bit too heavy for NZB Stars with banners and random pop-ups irritating the users constantly.
According to some reports, NZB Stars updates the website every five minutes but that's not true, the website updates the index after 30 minutes or more.
5. NZB King
NZB King is a simple-structured Usenet indexer with 3500 plus groups. The developers have worked on their native backend to find search results for different queries. In NZB King, the indexing is done by Sphinx Database.
Features:
The search functions is 100% satisfactory when the NZB you are searching for is indexed otherwise NZB King is disappointing.
In addition to the newsgroup search, you can also browse 500 plus newsgroups.
The search results contain poster, newsgroup, file name and age. The NFO information about file depends on the availability.
The search results are very quick but no advanced search option exists in NZB King. Also, the thumbnail preview and HTTPS certificate are absent.
Top Open NZB Search Engines – Registration is Required
Our open NZB search engines list is not as extensive as the public ones. The reason is open NZB search has been targeted in past couple of months and major players like NZB.is (shut down) and NZB Tortuga (no new registration) have vanished from the scene. The chosen contenders for open NZB search engines are;
6. Nzbplanet
Nzbplanet requires registration by providing an email address. It is free but has a paid version with more features that can be accessed for $8 per year.
Features:
The users are allowed five downloads a day with only 200 days of retention. Nzbplanet lacks in this department as most Usenet indexers give more than 2000 days of retention.
The search results can be prioritized according to the most number of comments and hits.
The image, cover posters, and text can be viewed from the .nfo file if available in the search result list.
Sickbearch, Couchpotato, and other apps are compatible with this open NZB search engine.
The VIP users have added perks like full retention, watchlists, bookmarks, and unlimited downloads. A $24/year package is also offered with 20,000 API hits daily.
The watchlist feature is useful especially when the NZB you are looking for in unavailable. You can simply put it on your watchlist and the NZB will be delivered to your RSS feed once it is available.
7. GingaDADDY
GingaDADDY was invite-only but it has changed into freemium Usenet indexer that requires registration. It has more than 35,000 registered users and 760,000 NZBs.
Features
Only 3 downloads are allowed every day to the free users. The advanced search can filter as per the genre, format, age, grabs, IMDb rating, view IGN rating etc. The advanced search fails to filter the result by age.
GingaDADDY needs you to click on a search result to see images and .nfo files. There is no option to view the content of any search result in a pop-up window.
The IP addresses of users are logged by the NZB search engine. However, it doesn't keep the record of downloaded items but maintains the list of how much and how often the NZB files are downloaded by users.
The ads are part of the free version of GingaDaddy only. The paid version has no annoying ads.
The paid account comes for $15 which includes unlimited downloads, RSS downloads, NZB downloads, and some more special features.
Why NZB Search Engines Need A VPN
It is important to use a VPN when downloading and searching for NZB files on Usenet sites. The NZB search engines are protected by HTTPS by default which means your connection is encrypted. However, HTTPS is enough to encrypt the content but not the destination of your web activity.
Your ISP or anyone for that matter can know you are accessing Usenet and that alone will be enough to throttle the bandwidth or receive the settlement letter. A VPN is designed to hide your IP address and encrypt your web traffic.
Many VPNs are providing exceptional services. We will recommend a paid VPN rather than free ones as the security and protection are the priorities here. VPNs have different pricing plans even in paid versions. We have created a list of cheap VPN services that are low in price but provides top quality service. Below are the top three VPNs that we recommend to use with NZB search engines.
NZB Search Concludes Here
Our NZB search concludes here. We have discovered some pretty good options for Usenet. Binsearch and NZBIndex are our two favorites as they are brilliant when it comes to performance. Also, they require no fee and no registration. In open NZB search engines, Nzbplanet is a better performer overall. In the end, no matter which search engine you choose, don't forget to use a VPN.