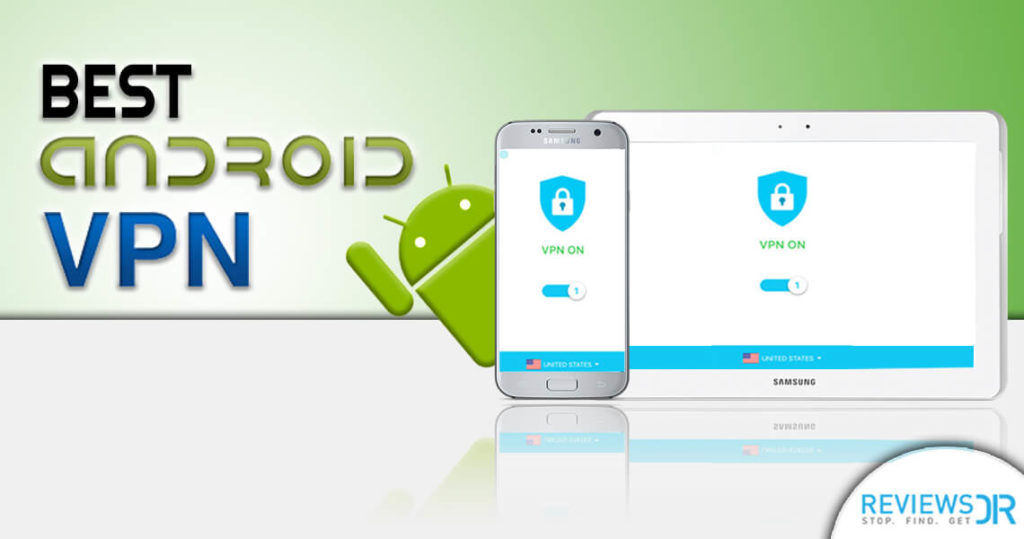 The online world is rife loaded with threats to breach your security and privacy, especially after Congress voted to quash regulations to prevent internet providers from selling browsing histories without our consent. One of the widely used OS is Android; wider the reacher, more the vulnerable. Yes, unfortunately, it's true! But who cares, no matter how professional hackers are, we are always a step ahead. Hackers! We have best VPN for Android for your skills to welcome, so, let's get a head to head.
Whether you want to hide your location to stream US Netflix while having your breakfast coffee, or you're sitting at a cafe connecting to a public Wi-Fi network and avoid being exposed to hackers, or you're just concerned about being snooped in general. The latest Android attack known as Cloak and Dagger, that is controlling UI feedback loop and take over the device, without signaling any malicious activity; don't wanna handover your device control to a spammer? Get yourself protected with the best Android VPN and save your most sensitive data from the third eye.
Stop! Don't search for the best VPN app for Android, as you'll be confused, finding every other VPN, claims to be the best; only the experts' can suggest you well. So, let's benefit from the reviewing skills of our experts at ReviewsDir and forget the rest.
Best VPNs For Android – Our Top Picks for 2018
The absolute privacy and security is just an illusion but we always look ways to get the max out of it; same goes for best Android VPN. Our Android devices are full of data and we don't want even a single message to be exposed with anyone, not even with our spouse. So, don't trust any VPN for Android blindly, scroll down and get any of the given VPNs, you won't be disappointed.
Rank
Provider
Price
Details

1

CyberGhost VPN

Recommended

Save 79% on 3 Years Plan

2

ExpressVPN

Exclusive 35% Discount

3

NordVPN

You Save 72%

4

HideMyAss

You Save 43%

5

IPVanish

You Will Save 46% On Yearly Plan
Review of The Best Android VPNs
Want to learn more about the recommended options? Check our detailed review of best VPN apps for Android and see how each of them can ensure maximum anonymity and privacy while we are in the digital world.
1. CyberGhost VPN – Android VPN For Everyday Use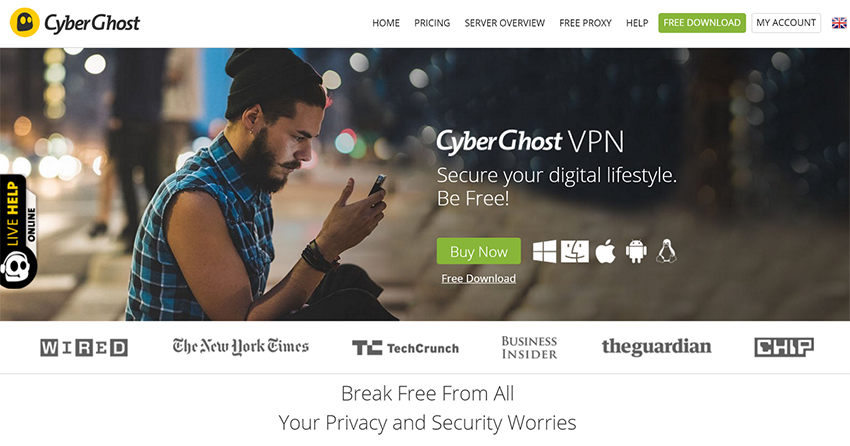 CyberGhost is a VPN service that has been acquired by Kape Technologies PLC, formerly Crossrider. This Android VPN is easy-to-use while being fully featured, uses strong encryption, and you can connect up to 5 simultaneous connections at once. Being based in Romania, your logs are; keeping (almost) no logs.
Installing this best VPN for Android welcome you with a 7-day free trial, without any special permissions. Like the Windows client, the CyberGhost Android app is around "typical tasks including; Surf Anonymously, Secured Streaming, Choose My Server, WiFi Auto-Protect and what not.
The app looks professional and all the other features in the desktop client. Even it also supports streaming options – US Netflix and BBC iPlayer; there is no reason not to give it a try. Our CyberGhost VPN review will tell you more about this best VPN for Android.
Pros:
Transparent logging policy
Romanian-based means no government spying!
Easy-to-use software with five simultaneous connections
Live Chat support
Torrenting friendly VPN Android
GET CYBERGHOST ANDROID VPN BROWSE SAFELY
2. ExpressVPN – An All-rounded Protection for Android Devices
ExpressVPN is our number one choice, why? Because of its phenomenal performance and reliability, maintaining privacy with industry-leading protocols. ExpressVPN stands out in every aspect; be it streaming Netflix, Hulu, BBC iPlayer, and Amazon Prime Video, or unblocking geo-restrictions, or just a privacy consciousness, is your cup of tea; ExpressVPN – the best VPN for Android is all you need.
ExpressVPN offers all-around performance of all the VPNs we've tested, with reliability and privacy topped up with an unbeatable combination of speed, and customer service while keeping you connected with the world's content.
ExpressVPN isn't one of the cheap VPN service providers, but ticks all the right boxes and you certainly get what you pay for. This British Virgin Island-based service has over 2000 fast yet reliable servers across 94 countries, so, wherever you're, just connect to ExpressVPN and bypasses censorship and geo-restrictions without anyone's acknowledgment. You can browse our ExpressVPN review to critically analyze this VPN service.
Pros:
Unblocks Netflix, Amazon Prime & BBC iPlayer
24/7 customer support
Torrent-friendly VPN
Faster connections with unlimited bandwidth
No logs at all
Cons:
A little expensive than rivals
Advanced configuration is limited
GET EXPRESS VPN ANDROID APP AND STAY PROTECTED FROM SNOOPERS
3. NordVPN – Android VPN For Global Streaming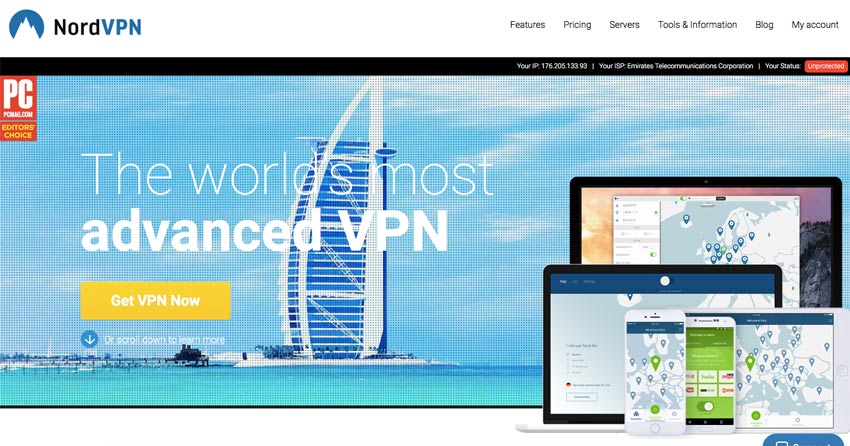 We've tried and tested a number of VPN services, but our favorite is NordVPN, that is the best combination of decent speeds and reasonable pricing coupled with an easy-to-use interface that includes an automatic connection. Even in the busy periods, it never fails to connect. While reviewing NordVPN we've observed speeds to be consistently fast enough for HD video streaming. Other than Android, it works on other mainstream OS, and you have an option to use for simultaneously up to six different devices. There are more than 3000+ servers across 60+ countries.
NordVPN is one of the well-respected VPNs for reasons including no logging policy, military-grade encryption, and it is based in Panama — away from European monitoring — such a popular VPN service. There's also a kill switch, to deal with your unexpected connection drops. The service costs $11.95/month, get frequent discounts in subscribing for a longer period. Pay $3.29/month and avail 72%.
Pros:
24/7 Support
128 bit Security & Encryption
Unlimited Bandwidth & Server Switches
6 Simultaneous Connection
30-Day Money-Back Guarantee
Dedicated IP servers
Cons:
No refunds for Bitcoin payments
The site could be more informative
GET NORD VPN FOR ANDROID AND BROWSE FREELY FROM YOUR SMARTPHONE
4. HideMyAss VPN – Android VPN App Would Never Be That Secure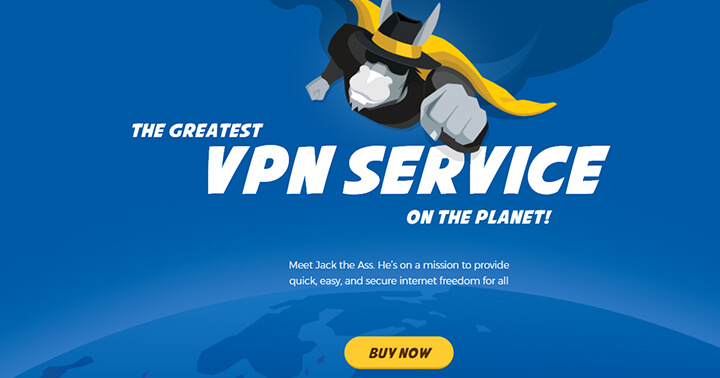 This is the one of the famous VPN that started off with its proxy services- HideMyAss is became one of the best VPNs for Android available in the market, helping millions of netizens around the globe. The only deal-breaking point is its high price. The monthly cost you $11.99/Month get 42% discount if you opt for a yearly package, which is still slightly higher than other Android VPN providers.
This VPN is compatible with Android versions 4.0 and above. You can also select and save your favorite servers in your favorites list for future use. Hide My Ass is quite easy-to-use Android app with the funny interface, delivers middling speed and lacks some advanced features compared to competitors. Don't forget to give our HMA VPN review, a read before going for this VPN for your Android device.
Pros:
Hundreds of locations across 190+ countries
Fun yet approachable interface
Change IP address on the fly
Smart server selection
Cons:
No specialized servers
Limited advanced settings
DOWNLOAD THE FASTEST ANDROID VPN APP OF HIDEMYASS & STAY PROTECTED ALL THE TIME
5. IPVanish VPN for Android – Vanish Your Footprints, Not Your Entertainment Craze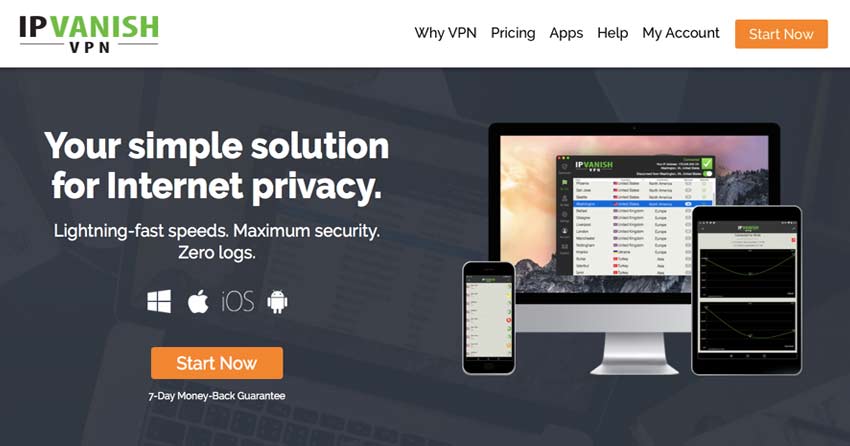 IPVanish also holds the reputation of being the best and secure VPN Android provider in the industry, hence making it a worthy competitor in our list of the best VPN for Android. The connection speed and security is unlike any other VPN provider. Just download this close to the best Android VPN app from the Google Play Store and enjoy VPN services smoothly and remain glitch-free. If it doesn't work get your hands on their given useful guides for manual configuration on your Android device with L2TP and PPTP.
IPVanish's Android VPN app is compatible with all the android-friendly devices running Android 4.0 and above; the recent update has fixed most bugs with Android 8.0 Oreo. The app is quite simple yet easy to use interface, without so many options and advanced settings that creates confusion; you will surely love. Starting at only $6.49/Month, it surely delivers value for money as far as a VPN for Android is concerned is concerned. You can extend your IPVanish knowledge from its review.
Pros:
Decent working app
Ensures prime security with 256 bit encryption
Zero-traffic logs
Allows P2P Traffic, a perfect choice for Torrent-Lovers
Strong Encryption (AES-256)
Cons:
No TOR compatibility
Highly priced but affordable
BUY IPVANISH VPN AND GET ALL ENTERTAINMENT ON YOUR ANDROID PHONE
Why You Need An Android VPN?
We usually don't think of smartphones when we think of VPNs, but we should, due to our excessive use of public Wifi spots, though it's convenient to post pictures or send an email while having spending time with your loved ones. But be aware! These hotspots are the most insecure places for your cybersecurity. It's easy for a person with a small, hidden radio antenna and a computer to intercept in your data and hack our most sensitive accounts. Even 4G isn't securely encrypted enough to stop hackers to erect fake service towers or use urban signal boosters and intercept signals.
VPNs are something that everybody who goes online should use due to the increased levels of threats to your online security. VPN doesn't do only that though, it lets you access geo-restricted content, keeps the snoopers and cyber-criminals at bay and also guards you from the nosy government snooping and their more-than-appreciated interest in our online activities (Privacy, right?).
Since the above reasons are enough to turn any Privacy enthusiast to install a VPN right away, you would see many desktop PC's and laptops secure with VPN. But what about the device you are online almost all the time from? Yes, I am talking about the gadget of the millennium, your smartphone.
In addition to securing your identity from snoopers, Android VPN apps also give you the freedom to travel to different locations while watching all your favorite media on the go. Not sure what it means? Well, here we refer to your access to foreign websites that are geographically restricted if you move out of your country. We all love traveling and catching all the trending shows on Netflix, Hulu and HBO is a no-miss for us. While these famous streaming websites are only licensed to some countries only, expats and travelers get into a situation where they might miss the shows. But thanks to Android VPN apps that cracks all the entertainment and deliver it on your Android devices irrespective of your location.
In short, the best VPN for Android is all you need because;
You want to use your Android device whenever wherever
You want to stream everything
You don't want any of the government snoops in your browsing moments
You want to kick all the oppressive censorships
You can avoid location-based price hikes with the best VPN for Android
Your web-browsing needs military-grade protection
You want to beat your gaming partner by connecting to a fast gaming VPN server
You want to know the dark web without interference
You love torrenting.
Best VPN Protocols to Use on Android for Security And Speed
We know that a VPN tunnel is all about anonymity and security, encrypting the data that you send to the VPN server. However, VPN providers use different protocols, offering a different level of security to different niches. Therefore, you need to be aware of all the available VPN protocols, to make sure that your favorite VPN provider supports what; the newer, more the secure, older protocols are less secure.
Well-known VPN protocols – include PPTP, L2TP, and OpenVPN– all follow the mechanics of the original Point-to-Point Protocol (PPP). PPP encapsulates the data and then transmits to the server at the other end. PPP is an older protocol, used for dial-up client to a network access server. Before jumping into this tech-pool, make sure you know how to swim; get to know all about protocols and decide what suits you the most, keeping the Android OS into consideration. Our experts have detailed the setup guides of all three protocols; PPTP, L2TP, and OpenVPN.
What About Free VPN for Android
There are several free VPNs that are available for Android. Hold on! before you consider one of those freebies, note that free VPNs never offer the same depth of privacy as paid ones.
Having said that, some of the best free VPNs for Android that are worth checking;
Betternet – The best free unlimited VPN for Android devices
Turbo VPN – The fastest best VPN for Android
ProtonVPN – Easy-to-use free Android VPN
Downsides of Using Free VPN on Android
Consistent use of a VPN for Android will result in your battery discharging more quickly, credit goes to encrypting and decrypting that takes place. This isn't a problem if you've a power bank along or your phone close to a charger, but what if the power shuts down, and you're streaming your favorite movie on your Android screen. To avoid unnecessary battery drain, disable your VPN when you're not browsing.
So, When Are You Protecting Your Android Screens with Android VPNs?
There must have been a lot of other VPN providers that are offering awesome Android VPN apps and service that's worth every single penny. We would love to hear about those too, that is why we have a comment section below where you can voice your opinion and maybe you can convince us to add another Android VPN app which we might have missed out due to our strict check and test process through which we've come to minimize our list to 5 Best VPNs for Android.
So, protect all those Jellybeans, Kitkats, Lollipops, Marshmallows and other Android Delicacies because with these best Android VPN apps by your side, there isn't any bad guy stealing any candy from you while you are online.