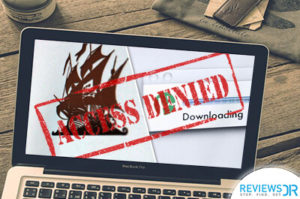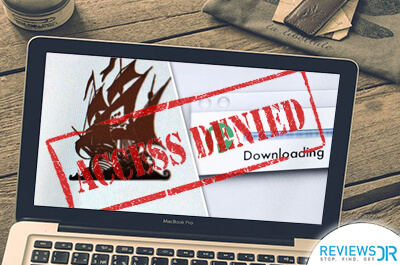 Torrenting is a life saver for those who want to cut on costs but don't want to compromise on free downloads – files, movies, documentaries, software, books, music, and whatnot, but hold on! All these won't charge you a penny in cash but charge with a price of any other type; using torrents have become increasingly dangerous due to copyright infringements and sometimes involve illegal content as well. That is the reason it's advised to get a VPN for torrenting, so that you can remain anonymous online and away from ISPs' surveillance.
Having a VPN for torrents is like an invisible shield which allow you a level of secrecy while you download torrent files from anywhere and you won't get caught. But, wait a minute, which VPN to choose? Let's find out together!
5 Best VPNs For Torrenting – Experts Pick
We have tested some of the prominent and well-known VPN providers and found these 5 as the most reliable solution to download torrents and p2p file sharing anonymously.
Rank
Provider
Price
Details

1

NordVPN

Recommended

You Save 75%

2

CyberGhost VPN

Save 79% on 3 Years Plan

3

ExpressVPN

Exclusive 49% Discount

4

Buffered

You Save 36% on 12-month Plan

5

IPVanish

You Will Save 46% On Yearly Plan
Must be wondering, why we are confident enough with these VPNs and leaving the rest in a cesspool? Reviewsdir.com has a bunch of VPN analysts that keep rating and reassembling the list of VPNs, according to the respective purposes.
If you want to cross-check our decisions, go through our criteria, you can thank us later!
Our Criteria For Choosing The Best VPN For Torrenting
There are hundreds of VPN providers out there which claim themselves as the best VPN for torrenting; but we won't spare them that easy. Our predefined metrics to judge the VPN providers are stricter than one can think of, so provider of all those claims, be ready! Our list of criteria include; encryption, logging policy, P2P servers availability, and above all, the downloads speed. These factors helped us jotting down the VPN providers mentioned above:
It's important to understand that protocols serve an essential function for a VPN used for torrenting because it lays the base of the encryption process. The encryption process ensures that your online traffic doesn't get snooped on by your internet service provider or other authorities. This is when the OpenVPN protocol is coupled with the AES 256-bit encryption level. Other features like Split tunneling, DNS leak protection, and Internet Kill switch are other additional security features that add a cherry on the cake and further fortify your torrenting activities.
Other mandatory criteria that matter a lot is a "no log policy" because if a VPN provider logs your digital footprints, then it's literally useless. What's the purpose of using a VPN for torrenting if your activities are not safe from your own VPN provider? Ideally, you should opt for VPN services that don't keep logs of your online activities, because that is a clear violation of the purpose of a VPN.
Data caps or bandwidth restrictions
Having a VPN that sets a bandwidth limit is a red flag, because you will be allowed a minimal amount of browsing data which will hinder your torrenting. Setting a bandwidth limit will make you conscious of the torrents you are downloading and make you think twice before you cross the limit. Always look for a VPN that does not have a data cap on it.
Knowing the operational ground of the VPN is crucial because the local laws are beyond the individual's control; how independent you or your corporation is, the laws prevailing in the your country are always above you. In short, it has to be outside five eyes, nine eyes and fourteen eyes countries. The reason we are emphasizing is that these are international surveillance alliances that share and spy data among countries. The VPN tool for downloading torrent files should be outside these alliances.
Criteria has set, let's test the VPN before downloading it for the sake of torrenting.
How to Test Best VPN for Torrenting?
After subscribing a VPN for your love of torrenting, make sure the VPN is 100% secure, using one of the multiple outsourced websites to check DNS and IP leaks.
Go to your browser and search for net and check, if you cannot see your real IP address or the one that your ISP has given you; you are protected! For the sake of torrenting, you don't have to worry about WebRTC leaks as this affects and attacks your browsers only.
Second, you can go to IPMagnet and select the magnet link to launch the tracker torrent in BitTorrent client, and within a few seconds, you will see the IP address of your download. Till the time the IP displayed does not belong to you; you are under control.
You must be thinking why there's need of a VPN to torrent your favorite streams? Check it out!
Why You Need a VPN for Torrenting?
The reason is apparent; to escape surveillance agencies and enjoy safer torrenting. It doesn't matter if you are a book reader, gamer or movie buff, chances are you are being spied by different agencies, and your data would already be shared with various security agencies and countries.
Due to strict surveillance on torrent users, there is always an outcry for being tracked leading to different penalties. Having the best VPN for torrenting would build a wall between you and your ISP through a unique encryption protocol. This way your torrent activities will remain hidden from government authorities, but if you don't have a VPN for torrenting, then chances are you will receive a DMCA notice soon.
Mentioning DMCA notice must have triggered your instincts of safety and legality around torrenting, we always respect your senses; scroll down and get away with your gut feelings.
A Long Debate – Is Torrent Legal?
This is a debatable topic that could go for years without coming to a conclusion. Torrents are now prone to copyright abuse and piracy but the purpose of the torrent cannot be tagged  'illegal'. For some, the use of torrents is illegal as people are contributing more to the withering of traditional media. We believe that the use of torrent is legal and ethical as you have all the right to enjoy your favorite shows and movies, without putting extra load on your pockets.
Legal torrent sites do exist and are used on a regular basis. If you believe that using RARBG, Putlocker or KickassTorrents or any similar torrent website is legal, then you are mistaken. Government organizations can fine you if found using torrents for pirating content because all the content available on these websites can fall under copyright infringement.
During our research on Torrent VPN, we found very interesting stats from Cisco that shows how the torrent market is growing and the shift towards it.
Torrenting is nothing without BitTorrent, and if you don't know what exactly this protocol is, then here we are! If you know or don't want to know, skip the next section.
Is Torrenting Safe with a VPN?
With a VPN, all your files being downloaded through BitTorrent are encrypted when they cross your ISP's servers, and the data cannot be verified. For an ISP to find out and un-encrypt the file; it would take a hefty amount of time to crack the encrypted protocols placed by the VPN service.
Further, with a VPN, users will be prevented to upload or download the same files from the IP address. This concludes that every person using the torrent file is interconnected in a hive of people and everyone in the hive can see each others IPs. Without the connection of a VPN, the real IP address can be used to pinpoint your location and this is how copyright takes charge on torrenters and send them legal notices.
The same cannot be said for a VPN, as its spoofs your IP address and the hive would only be able to see your allotted VPN IP. Also, the VPN would give you complete anonymity online making your torrenting way safer.
What Will Happen If You Get Caught While Downloading Illegal Torrents?
Torrent files are shared and spread among multiple users over the network which makes it hard for all the users involved to stay protected because each user is capable of seeing whos'
downloading the BitTorrent file.
Besides this, anyone who will violate copyright laws will suffer high penalties depending on your resident country. Each country has different laws regarding copyright infringement and piracy. Big production agencies such as DMCA and Motion Pictures are vigilant and send legal notices to users if an offense is found.
This is the reason multiple torrent websites and streaming websites have been banned and blocked out by authorities to fix the piracy menace. Countries around the world are implementing multiple boundaries for piracy and copyrights that includes thousands of dollars fines and jail time depending on the level of violation.
Let's discuss the countries with stringent piracy laws regarding torrents.
Copyright law is called The Copyright Modernization Act or Bill C-11 that was passed in January 2012. It states ISPs are bound to send notices to any user on their network involved in copyright and piracy violations. The penalties aren't usually that hefty as compared to the US, but, the system is more pivoted towards educating their users rather than punishing them. In most cases, ISPs restrict or limit the bandwidth of the torrent users who get caught violating.
Copyright law in the US is called the Digital Millennium Copyright Act (DMCA), which has severe penalties in its clauses leading to $500,000 and jail time of up to 5 years. For offenders that have a history of violations, it could go up to $1,000,000 and jail time can be doubled.
In the UK, the Digital Economy Act is practiced where the punishments of the violator may lead to 10 years imprisonment and Kodi users are in the top list. That is the reason. All best VPN suggest using a VPN to keep your Kodi activities anonymous in the UK.
The Australian Copyright Act dictates that the culprit would suffer imprisonment for up to five years inclusive of a fine up to $117,000.
These are just a few countries; imagine going through every countries copyright laws relating to illegal torrent and piracy. That is the core reason we are advising you to make use of a VPN for safe torrenting because small negligence would end you up behind bars.
What is BitTorrent? Understanding the Process
BitTorrent is an internet protocol which supports P2P file sharing to distribute and share big number of files globally. To understand the process, BitTorrent allows users to download large heavy files in bits from other torrent users instead of downloading the single file altogether from the server.
When you download a file using BitTorrent, you are simultaneously sharing the same file with some other user as well while the downloading process continues. The health (seeds) of the torrent depends entirely on the number of people sharing it. After the download completes, the user will have all the bits of files making it a single file.
FIles with more seeds download faster since the data is spread across multiple users.
Are you Convince to use a VPN for Torrenting?
By now, you should understand the gravity of torrents and its perks; it brings on multiple threats as well. To evade these threats, you can go through the blog and get a VPN tool for downloading torrent files; so that your identity, presence, and location remain while you enjoy torrenting all day long.