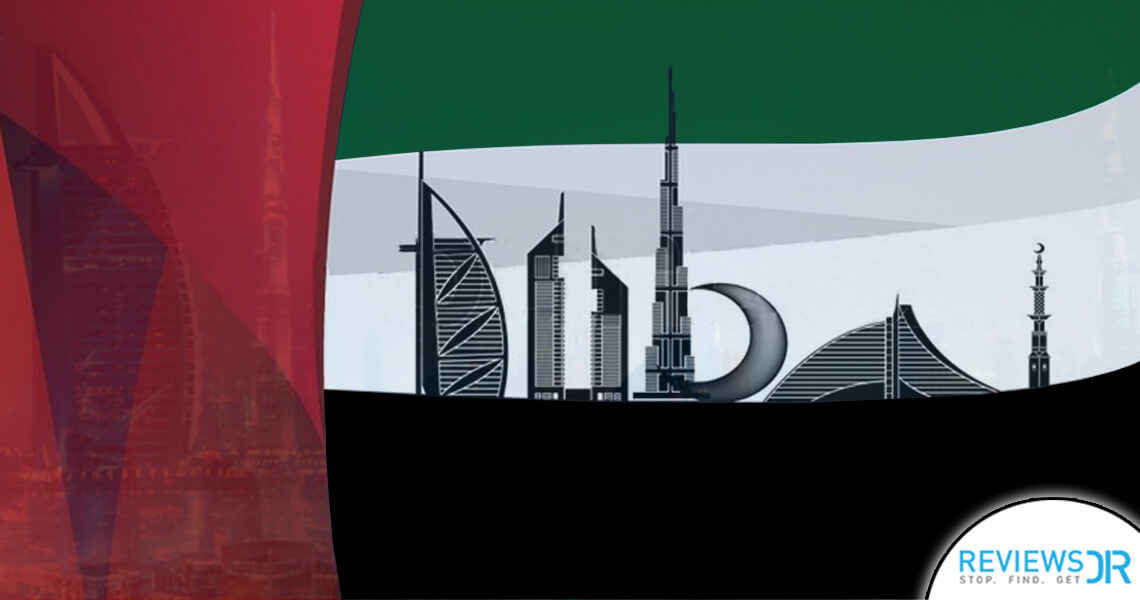 UAE – the most popular destination for honeymoon and business expats coupled with much buzz about being a liberal Islamic state; would you prefer the tourist spot where you can't video call your loved ones? I think the increasing need for audio and video calling over the internet would frustrate you and you'll think twice before finalizing your traveling itinerary. UAE has the strict clampdown on internet services, restricting dating, gaming, and gambling sites, and even VOIP software and apps like WhatsApp and Skype is also blocked by the UAE government. Expert netizens are using VPN in UAE while others are crying over the spilled milk.
The United Arab Emirates censors a range of web content and only a VPN can let you pretend to be outside of UAE and to bypass any state-imposed blocks. Want more? The best VPN for UAE offers absolute privacy with its military-grade encryption.
Can I Use a VPN in UAE?
Are you frustrate with excessive censorship and want to access blocked sites while enjoying the breathtaking view of Jumeirah beach? A VPN for UAE is all that you need. VPNs also permit to Emiratis to stream geo-restricted online services including Netflix, BBC iPlayer, Hulu, and much more. Grab a VPN for UAE and enjoy freedom and privacy; that's our fundamental right! Here, we take a look at the best VPNs for UAE, while running through some common concerns about the usage of a VPN in the United Arab Emirates, and will our try best to clear up some misconceptions about legal issues attached to it.
But Is VPN Legal In UAE? The Current State of VPN In UAE
Just recently, UAE residents started receiving a message telling them to report a police station about VPN usage and the culprit has to pay a fine of Dh5,000. Thank God that turned out to be a lie, despite such fake rumors, VPN is still hugely popular.
A 2012 cybercrime law passed to ban the use of VPNs for activity considered illegal say it pornography, anti-religious hate speech, and gambling sites. However, that law has been amended and expanded, throwing multiple VPN users or those who were confused over the new law and whether UAE VPN is banned or not; surprisingly, confusion still persists over what is and is not permissible.
Between 2012 and 2016, only a few VPN websites were themselves blocked by the TRA, means the country is not actively blocking such sites, or at least, not actively reporting it. Even still, you will find VoIP cards on local stores, despite the ban; you could say a blind eye is considering this, minor transgression and letting a huge number of people to use Skype and other "banned" VoIP services with a best VPN for UAE.
The current amendment to the law stated that this area should be watched closely, as the number of UAE VPN is increasing and most of are within the country's legal gray area, means accessing geographically-blocked content like BBC iPlayer, Netflix, and Amazon Prime Video. The UAE's content blocking laws are overly complex based on two categories: protecting businesses and religious principles. The religious principles are pretty clear; UAE has a complicated government structure with an absolute with the monarchy at the top, while laws are a mixture of Sharia and secular ideals. Being a significant basis in Sharia, the Telecom Regulatory Authority's (TRA) content blocking makes sense, enshrining Muslim belief system; less draconian than Iran or Saudi Arabia.
According to the TRA, content that "contradicts with the ethics and morality of the UAE" is blocked, including:
Pornography
Anti-religious hate speech websites
Websites about production, sale, and distribution of illegal drugs
VoIP sites and services (Skype)
Gambling
Content contrary to beliefs of the majority Sunni population
Israeli websites
Many Wikipedia pages
What Are The Best VPNs for UAE Citizens?
Let's forget this and find your best VPN for UAE match from the given list. It took use weeks to compile the list of reliable VPN in UAE due to various factors.
Don't Use These VPNs In The UAE
If you've been Googling for what VPN to use while in the UAE, a few will pop up that are actually best to avoid, either because they don't work in or because of their shifty practices. There are VPN services out there, just stay away from them, those include;
Hotspot Shield: This VPN doesn't work and also alleged in hijacking HTTP requests.
Hola: This VPN uses P2P, means you're liable for others' activities.
PIA: Because it's not working in the UAE territory.
Can I Use a Free VPN in UAE?
Free VPNs are a gamble that simply not worth your time, and your privacy, especially if you're planning to travel to the UAE. Why? Because;
They use less secure encryption protocols
They place third-party ads – the source of revenue
They keep logs
They have fewer server locations
They have slower servers and less bandwidth
They sell our information
Keep the significant grey area existing for VPN in the UAE, there's no reason to take the risk for the sake of saving a few bucks.
Though, if you still want to give it a try and looking for best free VPN for UAE, then below are the recommend options for you:
TunnelBear VPN
Windscribe VPN
Anchor Your Final Call Carefully To Use VPN in UAE
All the listed best VPNs in UAE were tested and reviewed under the expert's observation at ReviewsDir. We consider testing the speed and connection stability of each of the list options. If you have tried out any of the UAE VPN we listed? Share your experience with us. Also, you can check our updated list of best VPNs to check their current overall standing.