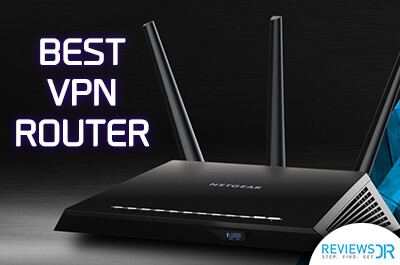 Is there an easy way to find out the best VPN router in the market? Of course not, it becomes more difficult to find a VPN router that speaks to your specific needs and requirements when you have unlimited options. VPN routers are great and there can be no denying of their usefulness in homes and offices. Your online privacy and security are safe and secure on every device that's connected to a VPN router. They truly help in making the VPNs penetrate a maximum number of devices in a given area.
So we have decided to dedicate our time and energies to find out the best VPN routers for homes and businesses in 2017-18. Our team spent a lot of time with different VPNs and routers to figure out the result. We are sure you will agree with our choice of VPN routers here.
VPN Router vs Ordinary Router
Any normal router with a VPN becomes a VPN router – there is no rocket science behind it. However, there are different types of VPN routers in the market. We have discussed the most common ones here;
Pre-Packaged VPN Routers
Some IT security companies who have launched pre-packaged VPN routers. In simple words, you can buy their router along with a VPN package and start using right away. However, there is no scope for customization or playing with the settings. Pre-packaged VPN routers are for those who are not tech nerds and don't understand the nitty gritty details of optimizing a VPN router for their personal use. In case, you are looking for a pre-packaged VPN router, Cisco has pretty rad deals but you will have limited freedom in terms of adjusting settings.
Customized VPN Routers
Customized VPN routers are basically simple routers and converted into VPN ones after installation of the software. The procedure is a little tricky and not everyone can handle it. First of all, you need to own a router with advanced firmware like OpenWRT. For your information, the firmware is the operating system of the router. You can install the VPN's client on the router and personalized settings as per the nature of your work.
If you have decided to install a VPN on your router and you still aren't sure about the process then the following video might guide you. However, we strongly recommend buying pre-packaged VPN router to users with little or no technological experience.
Factors To Consider When Installing VPN On Your Router
Your job doesn't really end at installing a VPN on your router and feeling like a winner. There are still many factors that should be considered before you actually start using a VPN router. Without further ado, let's reveal the secret;
All the connected devices must not be able to access the normal internet at any cost
If the VPN connection is lost then your internet connection must die too
DNS leak protection is compulsory
The router root password must be too hard to crack
At the end of the day, you must remember even a small mistake could sabotage your online privacy. So test your personally crafted VPN router multiple times and be sure about every single detail before using it.
Why Do You Need A VPN Router
It is definitely a valid question – why do you need a VPN router? You are going for the extra trouble for VPN router, it is only fair that you know the reason behind it. Well, there are many reasons to get a VPN router, we will list a few here;
No More Installing VPN On Every Device
VPN router relieves you from the trouble of installing VPN on every device you own. Of course, setting up a VPN for your mobile, laptop, smart watch, smart TV, and others will take time. It is a lot of work and trouble just to get safe on the internet. VPN router is the most effective way of saving yourself from all the trouble. You just have to get dirty once only and stay clean on all of your devices. The installation process is usually so lengthy and detailed oriented that the thought of repeating it for every device is a nightmare. However, a VPN router gets rid of all the extra stuff and lets you roam the internet safely and freely.
Time-Saving And Stress Reducing Mechanism
In the former point, we talked about the curse of installation. Here, the focus is on the connection. Did you know connecting to a VPN server is a troublesome task? At times, you are not able to connect to the VPN server of your choice because of traffic load. Finding an ideal VPN server and connecting to it is a blessing. With VPN router, you don't have to find a VPN server for each and every device. Just go through the ordeal once and you are set for the day. VPN router adds these little time-saving and stress-reducing perks to your day and makes it better.
No Internet Connection When VPN Connection Drops
There is a kill switch available with many VPNs that allow you to drop the connection when the VPN is down. With VPN router, you can double the protection by adjusting the setting of your VPN router as well as VPN provider. The kill switch feature is provided by your VPN provider so you don't have to do much here. However, you can fix the setting of your VPN router and make it drop the internet connection immediately if and when anything happens to a VPN connection. You shouldn't be on the internet without VPN for a second. So the double layered protection is a plus and keeps you in the protected online bubble forever.
5 Best VPN Routers You Should Buy In 2019
1: Asus RT-AC88U – Supports Maximum Number Of Devices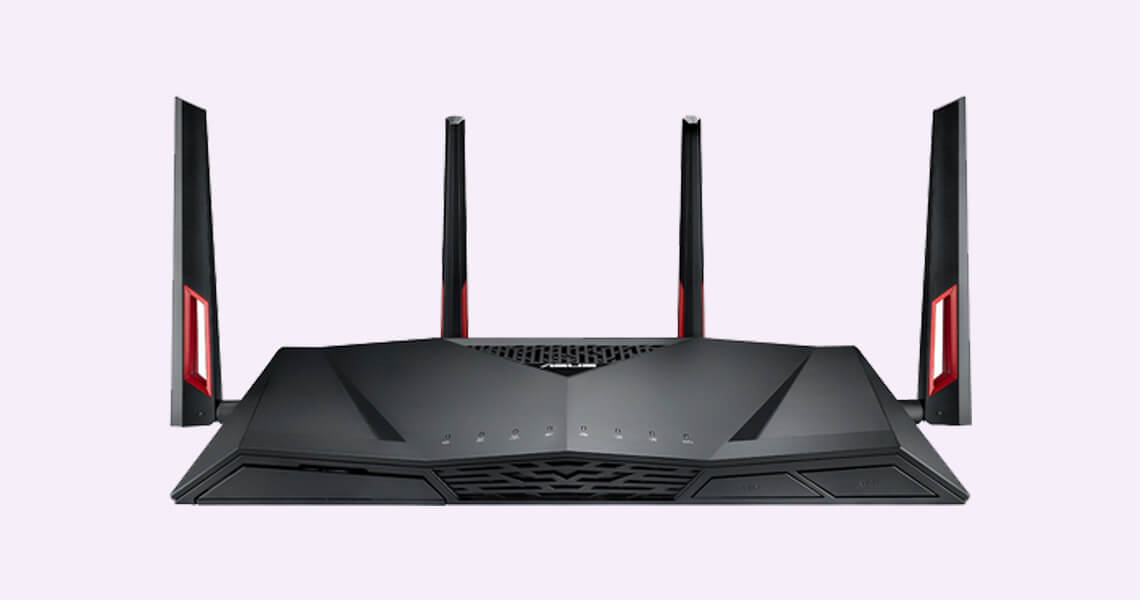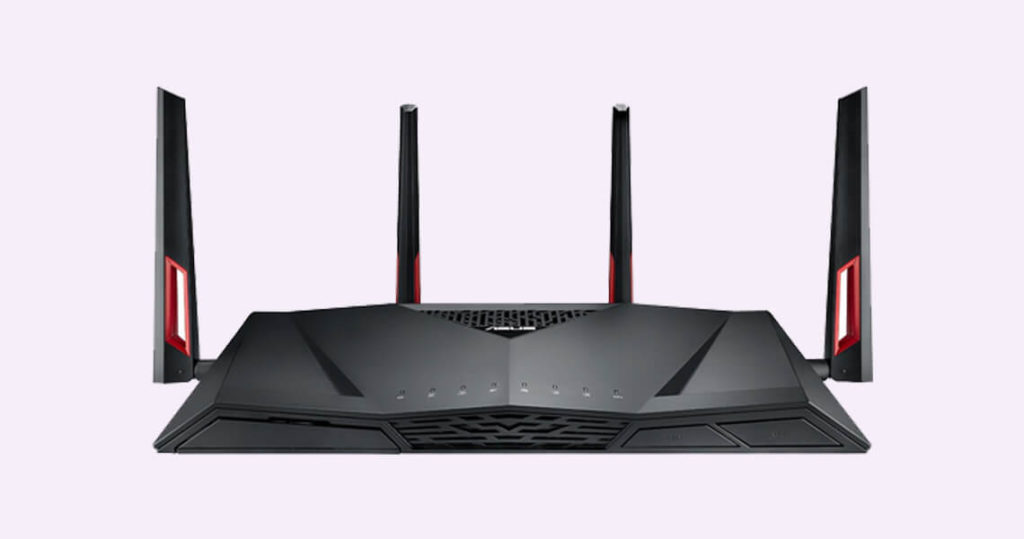 Specifications:
8 Ethernet ports
2.0 and 3.0 USB ports
4 external antennas
512 MB RAM
1400 MHz dual core processor
Asus RT-AC88U is on our list majorly because it supports a large number of wired connections as well as wireless devices. It provides great speed so streaming videos will be fun. We are not impressed with its four external antennas as we believe a couple of more are required for this VPN router.

PROS:
Highly Optimized Processor
Fast RAM
Best To Connect Too Many Devices
CONS:
Take more Place Due to large body
Less Antennas
Costly And Expensive
2: Netgear R7000 – A Consistent Performer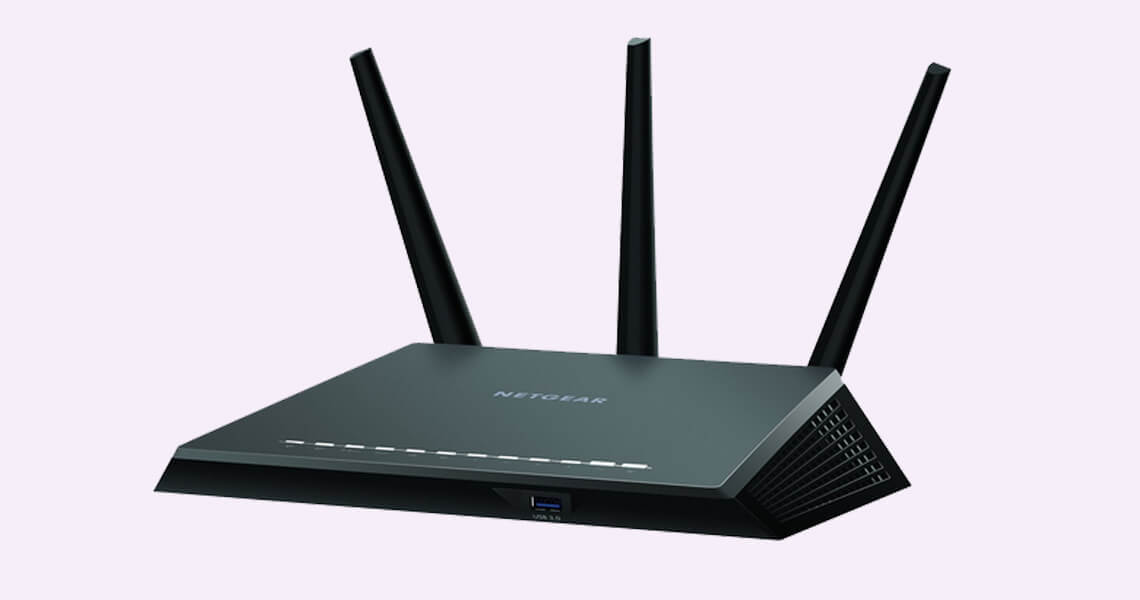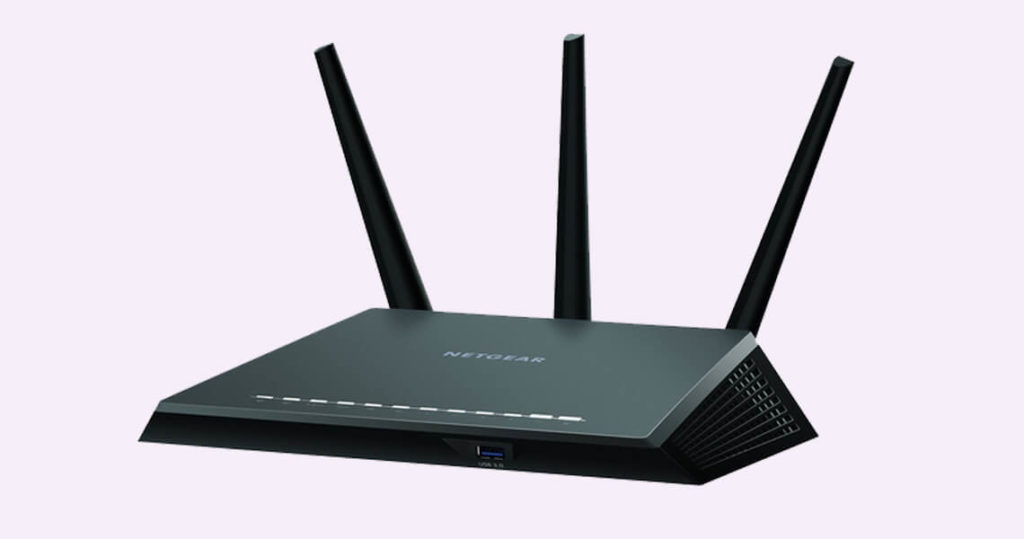 Specifications:
4 Ethernet ports
2.0 and 3.0 USB ports
3 external antennas
256 MB RAM
1000 MHz dual core processor
The specifications are enough to tell you that Netgear R7000 is not the most updated and advanced VPN router. The reason we have it on our list is because it has been a consistent performer since its birth. There are many routers with superlative specifications but cannot perform as per the expectation. It has an average but strong processor, limited RAM, and far too less external antennas. However, the price tag and the features are equal. You won't find a better deal for this price in the market.

PROS:
Fastest Peak Throughout
Slick Design
Outstanding USB Network Performance
CONS:
Very Expensive
Less Antennas
Loses out at range to AC1900
3: Asus RT-AC56U – For Personal Use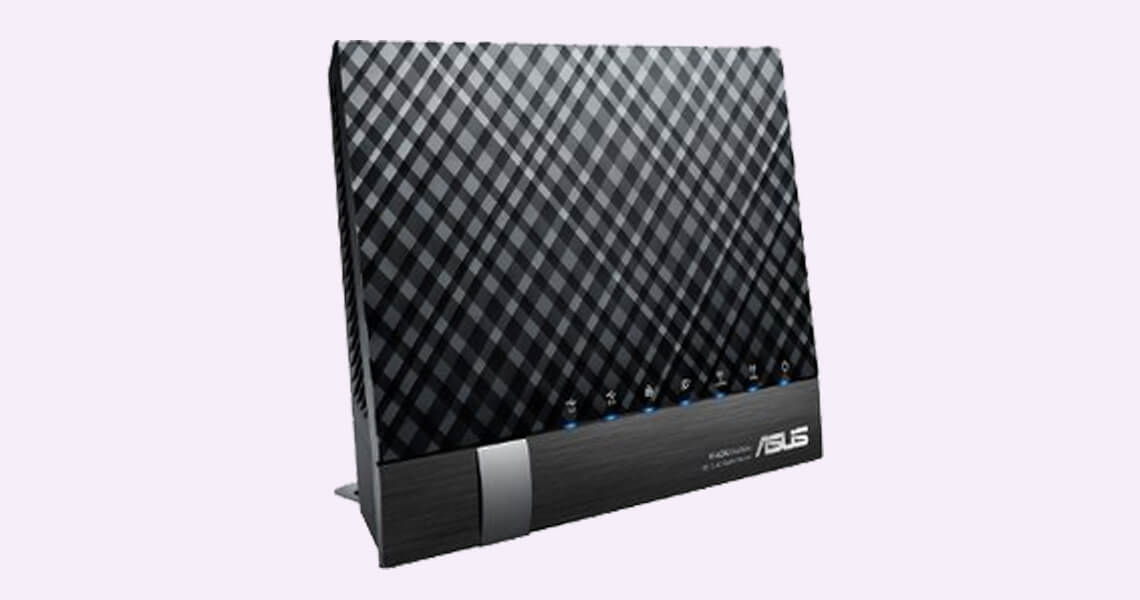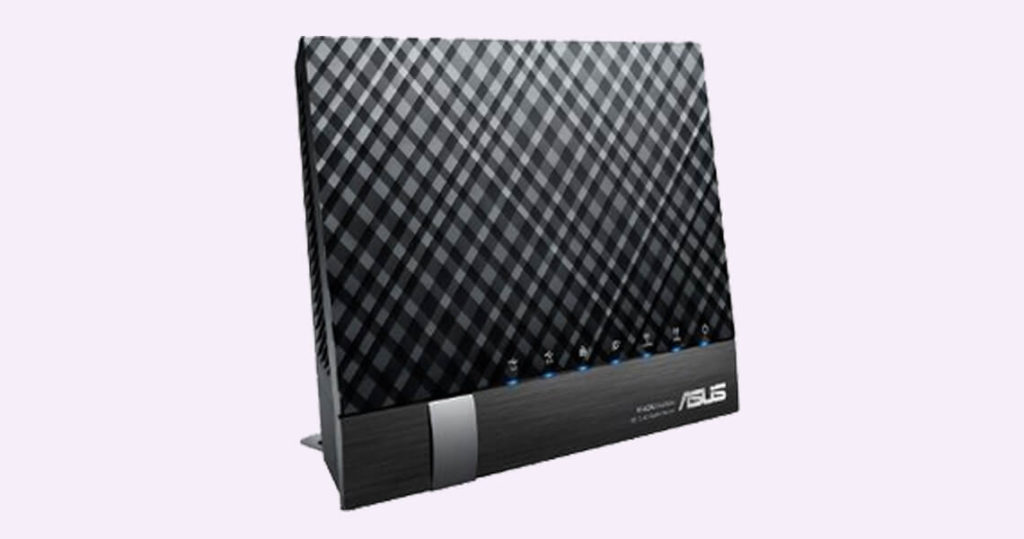 Specifications:
128 MB flash memory
2.0 and 3.0 USB ports
3 internal antennas
256 MB RAM
800 MHz dual core processor
We are all for external antennas but here we have a VPN router without external antennas. ASUS RT-AC56U only has internal antennas. However, we loved the combination of advanced features and very reasonable pricing. Also, it is the only good looking and compact VPN router, which will appear great among your other gadgets. Although we must mention here that Asus RT-AC56U is only for users with limited use. It will not cover much area due to the absence of external antennas. It can be considered as a personal VPN router like a smartphone.

PROS:
Mid Range Wireless Performance
Excellent USB Network Speed
New 802.11ac price low
CONS:
Long Range Wireless Speed Suffer
No cloud Platform
Not suitable for a large network
4: Linksys E2500 (N600) – Fastest Wireless Speed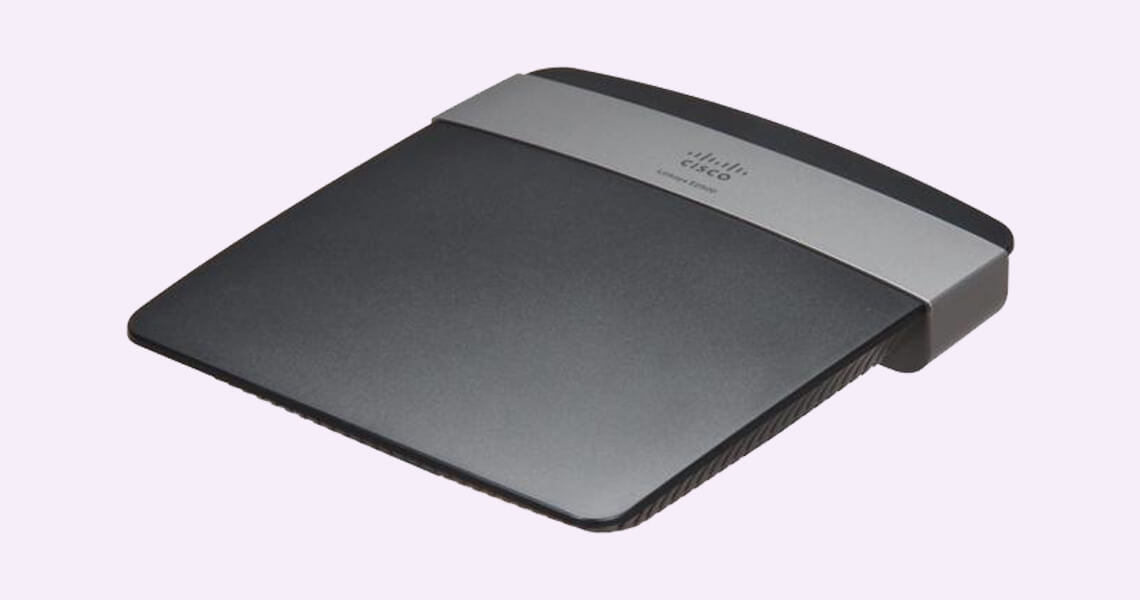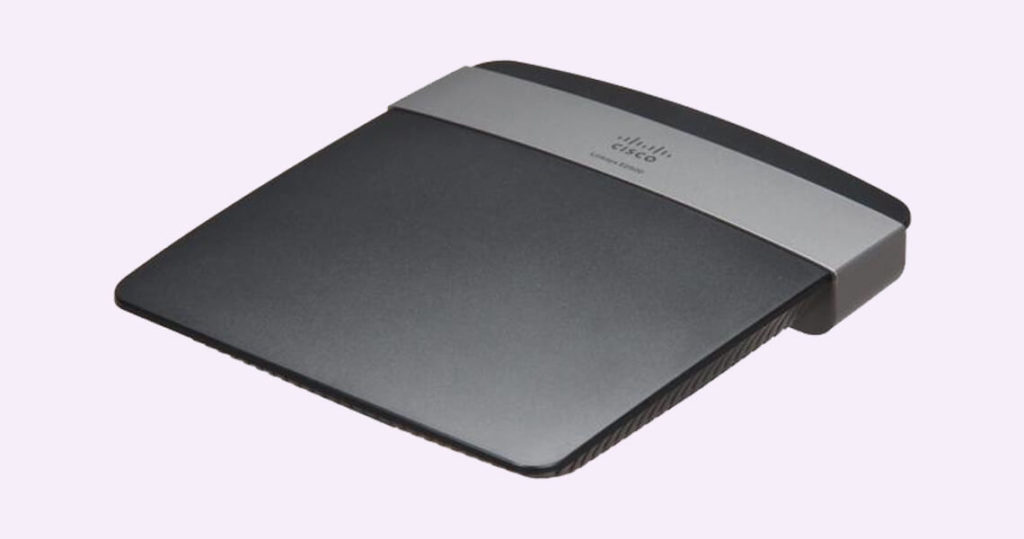 Specifications:
4 Ethernet ports
4 internal antennas
2500 MHz dual-core processor
2.0 and 3.0 USB ports
Linksys E2500 is a power-packed VPN router full of latest tech and features. It promises the wireless speed of 300Mbps. Linksys E2500 can be used at offices and huge homes. Of course, we miss the external antennas but it provides a good signal range. Cisco, the manufacturer of this VPN router, has definitely added some amazing features. Also, the dual-band connectivity is a huge plus.

PROS:
Modern Slick Design
Very Budgeted Router
Dual Brand Connectivity
CONS:
No External antennas
No Wireless AC Support
5: Asus RT-AC5300 – Strongest Wireless Signals and Range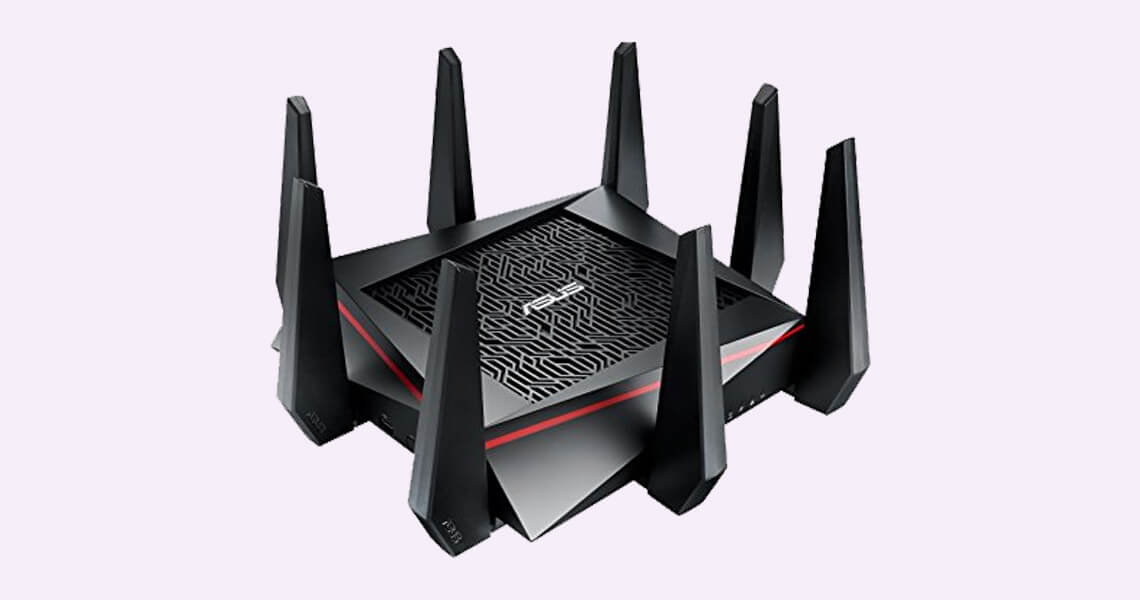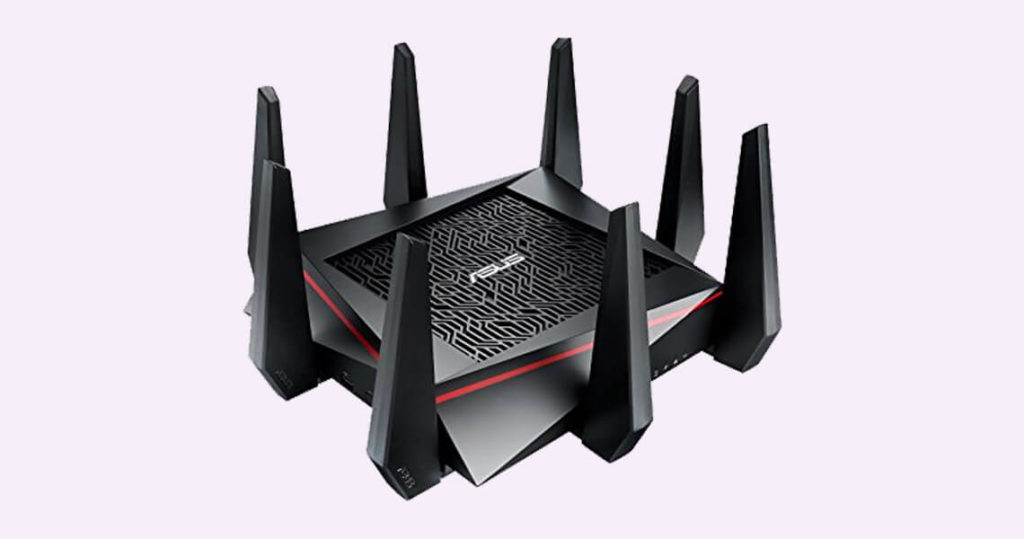 Specifications:
128 MB flash memory
2.0 and 3.0 USB ports
8 external antennas
256 MB RAM
1400 MHz dual-core processor
Asus RT-AC5300 is the third Asus product on our list. Surely, the company knows how to manufacture VPN routers. Anyway, Asus RT-AC5300 has the most powerful wireless connectivity because of the 8 external antennas. Four of them receive the signals while the four transmit them, thus enabling the VPN router to cover maximum area. Obviously, a VPN router with 8 antennas will look a bit odd and so does Asus RT-AC5300.

PROS:
900+ Mbps When Bridged To RT-AC88U
8 external antennas
Strong Signals
CONS:
Very Costly
Only 4 Ethernet Ports
VPN Routers Is The Shortcut To Online Privacy and Security
There is no denying the fact that VPN routers bring the utmost privacy and safety online to as many devices as you own. However, VPN routers are tricky because many people are tempted to save some bucks and buy a normal one and install VPN on them. There is nothing wrong in going with that route but it is not for everyone. Only pro individuals can handle this level of proficiency and tactics. For newbies or tech laymen, packaged VPN routers are the best option. Nonetheless, the importance of having a VPN router is absolute and shouldn't be questioned.
Is VPN router a necessity for you? Would you like to add another name to our list here? Feel free to share your thoughts with us.