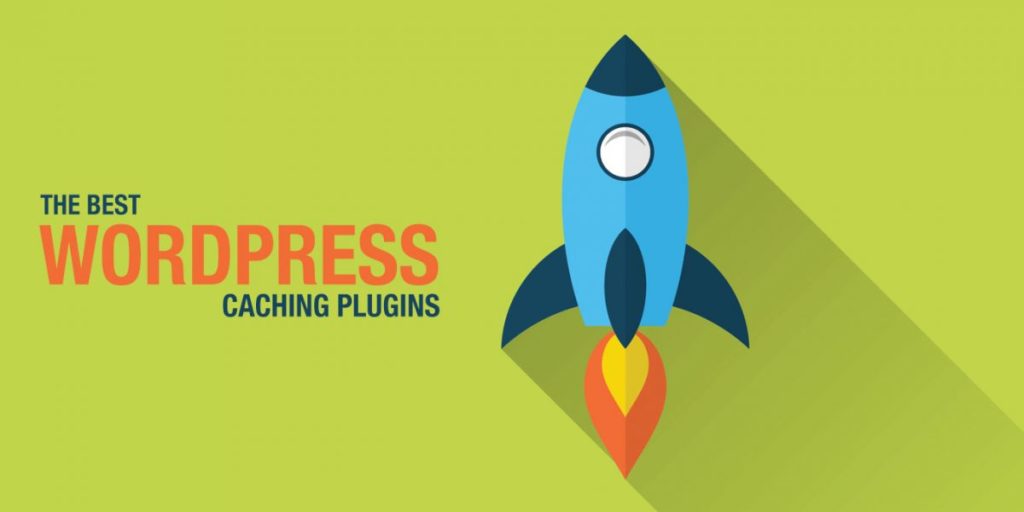 We, humans, are impatient beings. We hate waiting – especially for a website to load. Anything that keeps us away from our desired result gets eliminated immediately. The fact that online streaming services are such a huge and instant hit is the biggest evidence. They eliminated the waiting time by getting rid of the advertisements entirely, and people accepted them into their lives with open arms.
Similarly, if your website is making a visitor wait, even for 10th of a second, then you will be in trouble. As said earlier, people hate waiting. The visitor will switch to the next available option before your website can load entirely. It is not about how unfair the whole situation is rather what's currently prevalent in the online world. Delay in load time is a slow poison for your website that is surely going to prove lethal if you don't do anything about it soon.
One of the easiest solutions accessible to any webmaster is the WordPress Caching Plugins. They come with a single purpose of improving the load time of your website. And if you choose the right one, a WordPress cache plugin will surely help you out.
Why Are WordPress Caching Plugins Considered Lifesavers?
WordPress Caching Plugins are truly lifesavers as they are protecting your websites in more than one ways. Having a perfect load time is linked with many other essential components and functions of a website. A heavy site that takes ages to load, regardless of its amazing and brilliant content, is as useful as the material residing in your dustbin. We are not being harsh here but just stating the truth.
A real good load time will get you following treats and benefits;
Long ago, Google has stated very clearly that website load time will be considered as an important factor while placing a web page in SERPs. So if you are greedy for good Google search ranking, then you will make sure your website has a decent load time otherwise the consequences are obvious.
A visitor will give up on your website if it takes more than 3 seconds to load, according to statistics provided by Kissmetrics. Another research suggests that the conversion rate may be reduced up to 7 percent even by one second of delay in website load time. In 2012, Amazon faced $1.6 billion loss in sales when the website took an additional second to load.
These facts point to one direction i.e. any errors in website load time will directly hurt the goal you have set up for the said project. You may have created a website to gain email subscribers or social shares or more traffic, until and unless the website is not performing exceptionally well in load time department, there is absolutely no chance that you may achieve any particular target.
Website traffic is also directly proportional to the speed of the website. It is a very simple phenomenon. A visitor comes to the website, and it loads perfectly, so he stays and browses further. Due to consistent website load time performance, Google ranks the website better in SERPs, thus bringing more visitors. A poor load time will definitely translate into increased bounce rate and no space in SERPs.
What Is Caching?
Wait a second! We forgot to ask you – do you know what is caching? Well, just for the sake of it, let us define caching in simplest definition possible.
Caching is a process where browser gathers information from a nearby temporary storage place (cache) rather than the direct source. This way the load process is completed in much less time. WordPress Caching Plugins work the same way. They store dynamically generated HTML files in the cache and use them whenever the user makes a request. Without a WordPress Cache Plugin, all PHP scripts from WordPress are loaded when a visitor opens a website.
7 Tested & Popular WordPress Caching Plugins To Install Today
We have reached a point in our discussion where we must reveal the best WordPress Caching Plugins. Of course, these names are selected after exhaustive and thorough research conducted by our team of WordPress Gurus. We have no doubt when we claim the following seven WordPress Caching Plugins as the current best in the market.
Before we start with WordPress Caching Plugins, we would like to tell you a bit about our process. We used different tools to determine the results of each WordPress Cache Plugin. Our primary tools were GTmetrix, Pingdom, and Google PageSpeed Insights.
Let's begin the task;
1. WP Rocket – The Most Recommended WordPress Caching Plugin

Ratings: 4.2 out of 5
Installs: 100,000 +
WP Rocket is the most accessible and popular WordPress Caching Plugin. When you dive in the market to research about best WordPress caching, there is a 90% chance that WP Rocket will pop up on top. The reason for its popularity is its ease of use and lack of technical hurdles. Even a layman can conveniently install and configure it. At the same time, it has multiple options for advanced users who can set custom settings and enjoy desired outcomes.
WP Rocket has shown 34.12% improvement by reducing 0.98 seconds in load time when tested via GTmetrix. Similarly, it has cut down the load time by 1.27 seconds, showing improvement of 35.21%, in Pingdom tests.
2. W3 Total Cache – Caching Plugin That Gives Additional Support

Ratings: 4.3 out of 5
Installs: 1 million+
W3 Total Cache comes with 16 pages of Settings. It may overwhelm many users and newbies might decide to stay away from this one. Well, you don't need to manually setup everything. The cache WordPress comes with default settings that work fine for every website. Also, this WordPress Cache Plugin proves to be heaven for tech savvy users as they get to customize the plugin completely as per their needs and requirements.
In GTmetrix tests, W3 Total Cache showed an improvement of 20.64 percent by removing 0.62 seconds from the load time. In Pingdom, it has shown a spectacular performance of 29.16 percent by reducing 1.06 seconds in website load time.
3. WP Super Cache – The High-in-demand Free WordPress Caching Plugin

Ratings: 4.2 out of 5
Installs: 1 million+
WP Super Cache is a free WordPress cache plugin. It has a simple approach to reducing load time. It just creates static HTML file from the dynamic blog and caches it rather than generating WordPress PHP scripts. WP Super Cache is the best option in the free lot of cache plugins.
It has shown immense progress in both our tests. We witnessed 28.07 percent improvement in speed with 0.85 seconds cut down in load time when tested via GTmetrix. On the other hand, WP Super Cache shaved off 1.03 seconds and displayed 28.61 percent progress in Pingdom tests.
4. WP Fastest Cache – The Fastest WordPress Caching Plugin

Ratings: 4.8 out of 5
Installs: 100,000+
WP Fastest Cache is self-acclaimed "simplest and fastest WP-Cache system". It also follows the same process of WP Super Cache by generating static HTML files. Although it has the highest ratings in WordPress directory, WP Fastest Cache didn't perform up to the mark in our tests. We found it to be of average caliber.
WP Fastest Cache performed consistently in GTmetrix and Pingdom and shown an average improvement of 15.3% and 15.74% respectively. We went with a lot of expectations but WP Fastest Cache slightly disappointed us.
5. Simple Cache – The Rising Star In The WordPress Caching Plugin League

Ratings: 4.7 out of 5
Installs: 1000+
Simple Cache is true to its name as it was created to combat the overtly technical Cache Plugins that are not at all comfortable for beginners. Simple Cache has made it easy for newbies to clear cache in WordPress. We know there are webmasters who still don't get why caching WordPress is important or how to do it. Well, this plugin solves the "how" part and as for "why" portion, every webmaster gets it after a while.
Since it is a new fish in the market, we were not expecting it to perform so well, but it surprised us in a good way. It shed off 0.75 seconds, which is 26.93 percent improvement in GTmetrix tests. However, in Pingdom tests, it just resulted in 26.62 percent improvement as it reduced the loading time by almost an entire second.
6. WP-Cache.com – Caching Plugin That Helps Improving The Load Time

Ratings: 5 out of 5
Installs: 6000+
WP-Cache.com is another raw plugin that has not been burdened by many unnecessary options yet. Its ratings seem phenomenal, but it has been reviewed by only six users. Another major concern is it has not been updated in over two years. We still made it part of our list because this WordPress Cache Plugin has just hired a new developer so this promising stuff may get some revival.
WP-Cache.com gave a mixed performance in our tests. In GTmetrix, it reduced the loading time by 0.85 seconds, showing 31.53 percent increase. In Pingdom, it failed completely and resulted in improvement of 8.56% by shedding only 3rd of a second.
7. Cachify – The All-Geeky Newbie WordPress Tool for Caching

Ratings: 4.7 out of 5
Installs: 20,000+
Cachify is a mid-level WordPress Caching Plugin in terms of users. It has a decent user-base but surely needs more members. Cachify is a promising WordPress Cache tool. You can use it on default settings. There are plenty of options for technical people to play around and modify it. It applies multiple methods to cache WordPress. Overall, we are happy to put it on our list.
Cachify has shaved off 0.78 seconds and shown a 27.89 percent improvement in our GTmetrix tests. In Pingdom tests, it reduced 0.74 seconds in load time and resulted in 21.14 percent improvement. Cachify can be considered a mid-level contender in terms of speed too.
Is WordPress Cache Plugin A Burden To Your Website?
WordPress Cache Plugins are assisting you to achieve an ideal load time for your website. However, plugins are notorious for burdening the website. It is important to have a cache plugin but not at the stake of your whole website. It is a plea to webmasters to stop adding unnecessary plugins on their websites as they are doing more harm than good. Also, picking the right plugin is crucial. It must fit the particular needs of your website and must be updated consistently to combat the bugs and other errors.
In case, you want an alternative to WordPress Cache Plugins; you can always opt for Managed WordPress Hosting Providers as caching and updating become their headache. It is more practical to go with Managed WordPress Hosting Providers like WPEngine or Bluehost that takes over the technical side entirely and gives you roam to focus on other departments like Sales and Marketing of your product.