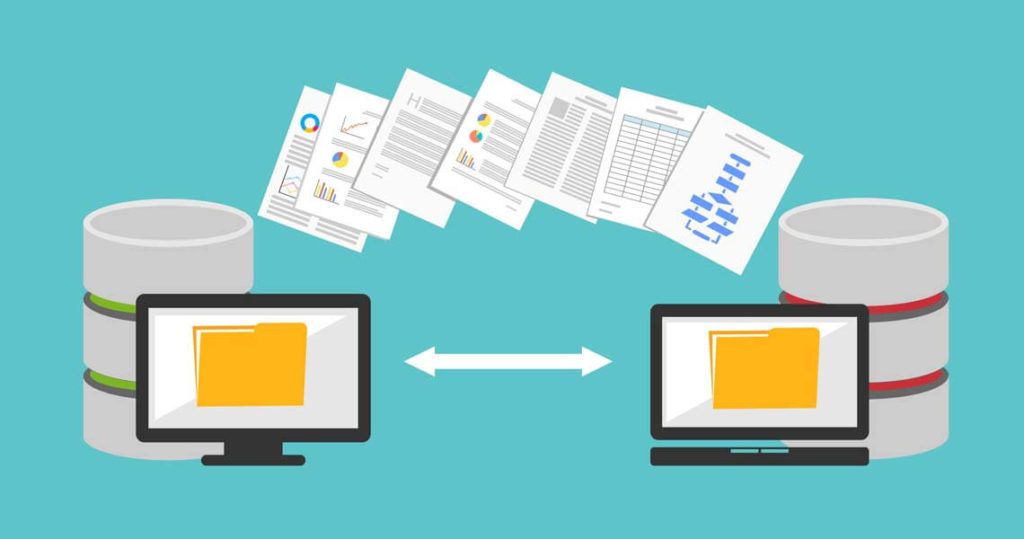 WordPress site migration is pretty common. It is like what happens in a real world. At times, businesses have to move their location for better opportunities or unresolved problems in the area or tough competition etc. Migration is very much inherent part of human existence. Naturally, it has transferred into our business culture as well. Thankfully, WordPress migration has no villains or Trump so to speak. You can migrate WordPress site anywhere using any method you want. There are no bans in the virtual territory. In this sense, the internet is a utopian world.
To migrate WordPress site to new host or new domain is an extensive task that requires precise knowledge and attention to details. Many expert webmasters feel rattled or edgy when they are going through a process of migrating a WordPress website. We can understand the heightened role of nerves because of the enormity of the task. Our team has dealt with the situation many times and they are still mesmerized by the migration procedures. That's why we felt that we would be able to share some practical insights on migrating WordPress site. Also, we have mentioned our favorite WordPress site migration plugins for your convenience.
Why WordPress Migration Plugins Are The Easiest Way to Migrate Websites?
A webmaster has a ton of reasons to migrate any website. He may want to change the hosting provider due to its pathetic services. He may want to change the domain name of the website. He may want to copy the website on the local server. The scenarios are unlimited.
Launching a new WordPress website is easy but migrating an old website is not a piece of cake. There are too many complexities involved and the risk of losing everything is also huge. Needless to say, WordPress site migration can be done manually. You have to backup everything of your website and restore it to a new location. All the plugins and widgets will be reactivated. You need to test everything before the website can function normally
In the end, manual migration of the website is too risky and exhausting. The process is also very long. It is not ideal to keep your website inaccessible for a long time. Of course, a more logical way is to automate the migration procedure. You need a tool that can take care of WordPress site migration and reduce the risk of data loss and other errors.
Well, WordPress migration plugins are exactly built for this purpose. They will seamlessly migrate your website in no time. Your website will be safely transferred to its new home. The WordPress migration plugins are available in abundance. There are more options than you can imagine. Often human beings get confused in such situations. Therefore, we have tried to share your burden by shortlisting the best WordPress migration tools here.
Note: We don't discourage the manual method to migrate WordPress website. It is highly recommended if you have all the required technical knowledge to tools to keep it done.
11 Best WordPress Site Migration Plugins To Do The Job in 60 Seconds 
We have compiled the most comprehensive list of WordPress site migration plugins. Many of the following mentioned plugins are popular and you must have heard about them. However, there are a few names that may sound unfamiliar, but they are part of our list due to their excellent consistent performance. Let us share the 11 best WordPress site migration plugins;
1- Duplicator
Duplicator is an amazing WordPress migration plugin. It has gotten love from all its users. Duplicator is a free tool that can help you in achieving your goal of migrating the website. Moreover, there is a paid version known as Duplicator Pro. The paid one has more advanced features but we will recommend it if you have a heavyweight complex project otherwise the free Duplicator is more than enough. Spoiler alert; Duplicator is not one of the most user-friendly plugins out there. You must be a technical person to understand and use it. It has been created by developers for developers. Duplicator is known for duplicating, cloning, backing up, moving and transferring entire website from one destination to another.
2- WordPress Move
WordPress Move is very basic and an opposite of Duplicator. It is user-friendly and focuses on migrating the WordPress website in a plain and simple manner. We love WordPress Move for its simplicity. It is not that popular on WordPress repository and has been downloaded only 80,000 times. WordPress Move will transfer the database and generate backups of your installation. This WordPress site migration tool comes with a warning of backing up your files before using it as it is not responsible for any loss. WordPress Move is an average WordPress site migration plugin.
3- Vault Press
Vault Press is supposed to be an ideal plugin to migrate your WordPress site since it is created by Automatic, the same company which is behind WordPress. There is one huge disadvantage of Vault Press. It is not sold individually but as a part of Jetpack. So you have to subscribe to Jetpack for a $3.50/month or $39/year fee and avail multiple services including Vault Press. The WordPress website migration plugin works by backing up everything of the website. Once the backup is ready, it is easier to clone it to a new location with Vault Press. Overall, we loved Vault Press but it should be available as a solo plugin too.
4- UpDraftPlus
UpDraftPlus is a WordPress migration plugin that lets you work from your dashboard if you are only changing the host and keeping the same URL. It comes with a free and paid version. UpDraft Plus has add-ons for facilitating different functions. For instance, you can buy a $30 migrator add-on for efficient migration or cloning. We think the free version of UpDraft Plus is enough if you want to migrate the website only from one host to another. However, if you want to change the URL too then buying UpDraft Plus will be worth it.
5- Backup Buddy
Backup Buddy, as the name suggests, is the plugin for backups. Its prime focus is on backing up data. Since backup is an inherent part of WordPress site migration, Backup Buddy can perform this function pretty well. ImportBuddy is an option in Backup Buddy which lets you migrate a WordPress website. Backup Buddy is like Duplicator in more than one way but it is not as technical as the latter. Also, BackupBuddy is a better choice if you have to create a backup as well as migrate a website. It is not a free plugin and cost $80 for two websites.
6- Dropbox Backup & Restore
Dropbox Backup & Restore is another great tool to migrate WordPress website. It works in a totally predictable manner. Dropbox Backup & Restore will backup your website and then restore it from the cloud on the new destination. Most importantly, Dropbox Backup & Restore is a free service. However, there is a bad news and huge inconvenience. Dropbox Backup & Restore has no support for migrating your website to a new URL. So changing hosts is fine for Dropbox Backup & Restore but if you have to change the domain name then find another tool. Dropbox Backup & Restore disappointed us with its limited offering.
7- All-in-one WP Migration
All-in-one WP Migration is a free WordPress Migration tool but it comes with paid extensions. All-in-one WP Migration took its name seriously and thus provides services for all kinds of Migrations – changing host or changing host and URL or any other. The free version is good enough but has a strict size limit of 512 MB. If your website is more than that then you need a paid version. All-in-one WP Migration plugin can be bought for $59 or you can choose to buy its different extensions that are priced differently. All in all, we loved All-in-one WP Migration as it can take care of all aspects of WordPress site migration.
8- WP Clone By WP Academy
WP Clone by WP Academy is a daring plugin as its developers have said openly that it will fail in 10 to 20% of WordPress websites. WP Clone by WP Academy has a unique process. It doesn't follow the same WordPress site migration method applied by other plugins. You must install a new WordPress in your new location and then get WP Clone by WP Academy and the plugin will get the migration done. We admit that it is the easiest way to migrate a WordPress website but the risk is way too much. You should backup the website before using WP Clone by WP Academy.
9- WP Migrate DB
WP Migrate DB is a WordPress migration plugin that focuses on the database. Let's face it, we all dread handling database during migration. Anything can go wrong, databases are very sensitive. WP Migrate DB takes care of the database in an ideal way. This plugin is for pros only. If you just want this plugin to handle the database and can tackle the other aspect of migration manually then WP Migrate DB is good for you. It also has free and paid versions. WP Migrate DB's free version is sufficient in most cases. The paid one will cost you $89.
10- myEasybackup
myEasybackup is a free WordPress migration plugin for one website. Just like any other plugin, it creates backup and restores your website. myEasybackup makes migration as easy as ABC. Its strength lies in simplifying the migration procedure. However, we are not happy with its pricing. If you have just one website then myEasybackup is a great choice as it will offer its services for free. People who need to migrate more than one website must buy myEasybackup's paid version. Overall, it is a simple tool that can migrate your website. In addition, it is very much user-friendly.
11- Super Backup & Clone
Super Backup & Clone will also perform the similar function of migration but it has a few additional features too. It is created by azzaroco and has been used by 20,000 customers so far. The distinct feature of Super Backup & Clone is that it can migrate one multisite into a smaller single site and multiple single sites into one multisite. Of course, it is not a function required by most average users looking for WordPress migration plugins. However, if you ever need to utilize the multisite and single site feature then Super Backup & Clone is your savior.
But Wait, WordPress Plugins May Or May Not Slow Down Your WP Site. What Is The Solution?
We have suggested you a long list of WordPress site migration plugins. But let's talk about the elephant in the room. Plugins have a reputation of slowing down a WordPress website. So a WordPress migration plugin might do the job but it can harm your WordPress website in many other ways. This is one legitimate concern that has the power to change your WordPress website migration plans. The best you can do is make sure that you are doing everything right while using different plugins.
Following are best practices for using plugins in your WordPress websites;
Check The Effects Of Plugins On Your Website
It is extremely important that you check the effects of a plugin after installing it on your WordPress website. There are a number of tools available online that can help you in assessing the impact of any plugin on a website. These tools are mostly free so you won't have much problem accessing them. It is a great way to see a relationship between your plugins and the website. Every WordPress website is unique and different thus it reacts to different plugins in an unpredictable way. A plugin might be working fine on one WordPress website but it can malfunction in another and vice versa. So it is highly recommended to check the effects of plugins on your website.
Choose Lightweight Plugins
It is not a rocket science. A plugin that's plain, simple, and small in size is more likely to function well with your WordPress website than a complex one. So whenever you are confused between two options, always go with the simpler one. Focus on the purpose. If you are installing the plugin for WordPress site migration then install a plugin that provides just that, instead of going for a plugin that provides multiple functions. Remember, lightweights are always right, at least, in the plugin world.
Delete Unnecessary Plugins
You should make it a habit to check out the installed plugins on your WordPress website and question their requirement. Your site must be home to plugins that are crucial to its survival and optimum performance. Even one unnecessary plugin is weighing down your website. It may seem impossible to find an unnecessary plugin every once in a while but you will be surprised by the results of regular inspections as you will be deleting one thing or another each time.
Our Recommendation: Get A Managed WordPress Hosting
Although we have mentioned the best practices of utilizing plugins on your website, it doesn't eliminate the fear of affecting your WordPress website in the worst way. Ideally, you should strive to find a solution that can limit the use of plugins to a minimum. Managed WordPress Hosting Providers are the next best thing to have ever happened to the WordPress users. Managed WordPress Hosting Providers take care of all the technical aspect of your website so that you can focus on the business more. They are usually more expensive than the normal hosting plans but every penny is worth spending as you are getting substantial services.
The market is full of fantastic Managed WordPress Hosting providers, we would like to share our list of recommended ones here. We found following Managed WordPress Hosting providers as the current best in the industry;
Conclusion: Stay Ahead And Get All The Tools Ready
WordPress site migration is something that you don't expect to do every now and then. In most cases, webmasters feel the need to migrate a website is usually sudden and unexpected. It is not planned like other aspects of a website. The hosting provider might be working fine but suddenly stop delivering quality services. Your website may suffer long intervals of downtime. And before you know it, you are thrust into the WordPress site migration process.
The point is the digital world is constantly changing at an insane speed. Then you are faced with unexpected and unpredictable challenges every day. It becomes tougher to stay ahead of your game. WordPress site migration plugins are good enough but managed WordPress hosting providers help you to stay one step ahead by taking away the enormous task of maintaining a WordPress site and ensuring it is always in the best shape.