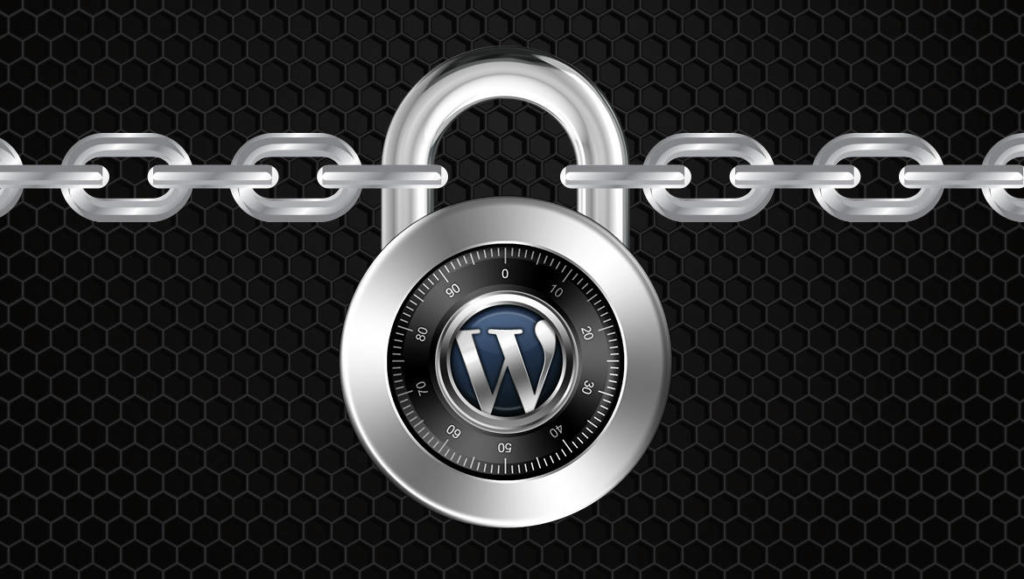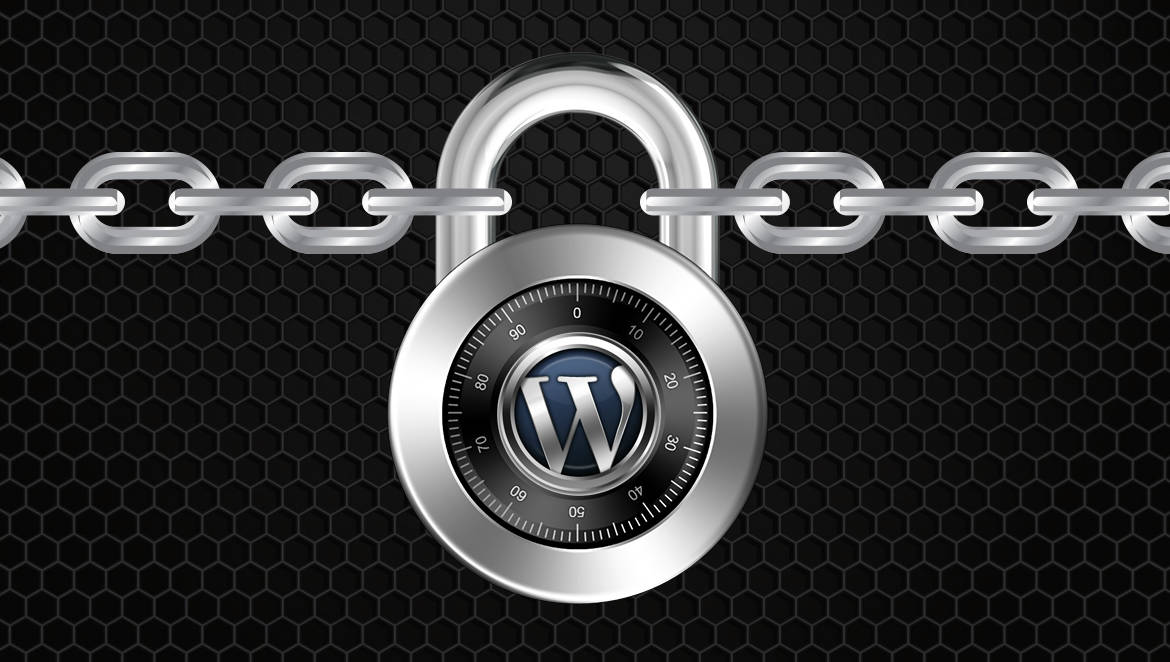 With over 60 million websites using WordPress, it is the most famous and widely used Content Management System (CMS) on the web. Website owners all over the world consider WordPress as a secure hosting platform and have put their trust on it. But is it really that secure? Like Fort Knox secure? Well, not everything is as good as it seems because WordPress security is still a major concern for a lot of the website owners as thousands of WordPress websites do get injected with malware and are exposed to hack attacks according to a website hack trend report by Sucuri Security.
Is WordPress not prepared to tackle threats? Is WordPress security in peril? Well, the thing is WordPress on its own is pretty safe but nowadays webmasters usually collaborate with third party plugins and software to make their website more appealing, viable and speedy. This collaboration leaves too many blind spots for the spammers and hackers to exploit. So, WordPress security plugins are of utmost priority for any WordPress website out there. Can these WordPress security plugins give you bulletproof security? Well, that's a bit farfetched as nothing is full proof but it can secure your website to a great extent.
Let's suppose your WordPress website is your house in the online world, then a security plugin for WordPress won't be the additional security guard you hire in case of an emergency. Rather WordPress security plugins serve as locks in your house which make sure people enter the premises after your permission or knowledge. So when a virus or bot attack comes knocking down at your door, you know not to allow it in and avoid unnecessary trouble. Beautifying your WordPress website is good but not at the expense of its security. It is important to understand that WordPress security plugins are not an additional expense. They are a part of your investment in the online presence of your brand. In other words, WordPress security plugins should not be considered a liability but a valuable asset.
When we talk about the protection of a WordPress website, there are a number of factors that are relevant. A security plugin for WordPress has a job of making sure all the components are rightfully functioning. Security plugin has a checklist of items, and it keeps checking your website against it regularly and alerts you when something isn't right. Although the process seems simple, finding the best WordPress security plugins in 2017 can be a daunting task as the library is flooded with all kind of security plugins. We also didn't expect it to be so hard and time-consuming until we tried to find the best WordPress security plugins. So, we went through the painful procedure of trying and testing every security plugin so you can take advantage of it.
7 Best WordPress Security Plugins To Be Your Website's Guardian Angel
We are sure our team of experts were at each other's throat and debated endlessly on each service provider before putting it here. There were many conflicts and tension in the virtual room dedicated to finding the best WordPress security plugins. However, all these efforts made sure we got the accurate list of candidates that fit the criteria of being the best WordPress security plugins.
1. WordFence
Real-time threat defense feed
Web application firewall
Advanced manual blocking
Live traffic stats
24/7 customer support
Download WordFence Security Plugin
2. All In One WP Security & Firewall
Provides user accounts security
Provides database security
Blocks unwanted users
Brute force login attack prevention
Works with most popular WordPress plugins
Download All In One WP Security And Firewall Security Plugin
3. iTheme Security
Brute force protection
Strong password enforcement
Change WordPress salts & keys
File change detection
Lockout wrong users
https://www.youtube.com/watch?v=9OHSBKyhHb8
Download iTheme Security Plugin
4. BulletProof Security
One-click setup wizard
Login security & monitoring
Protects the WordPress uploads folder
Automatically log out idle/inactive users
Brute force login attacks
Download BulletProof Security Plugin
5. Sucuri Security
Website malware removal & clean up
Continuous scans for malware & hacks
Website blacklist monitoring & removal
Website Application Firewall (WAF)
Distributed Denial of Service (DDoS) mitigation
Download Sucuri Security Plugin
6. Acunetix WP Security
Removal of error information on login page
Removal of WordPress version
Removal of Really Simple Discovery meta tag
Removal of Windows Live Writer meta tag
Disables database error reporting
Download Acunetix WP Security Plugin
7. Security Ninja
Perform 50+ security tests including brute-force attacks
Don't forget to check your site for the safety vulnerabilities and holes
Take preventive measures against attacks
Don't let script kiddies hack your site
Prevent 0-day exploit attacks
Download Security Ninja Plugin
Brief Review Of The Best 3 WordPress Security Plugins
We have already given you the top names in WordPress security arena. However, we would like to expand on a few names mentioned above. We feel it will help you in knowing the service provider better and understanding its features and services.
WordFence
WordFence is a premium security plugin. It is an antivirus as well as firewall package. WordFence keeps an eye on your website 24/7 and defends it from any potential harm or threat. It also allows you to repair the dents your website might have experienced during a previous malware or bot attack. You will fall in love with its real-time reporting feature. You can know about the current traffic, what's being blocked, and any bots or threats coming your way. WordFence also adds a Falcon Engine to your WordPress website that helps in performance improvement.
WordFence offers free and paid versions. Their paid package is very cheap if you are purchasing in high volume. The free version of WordFence is good enough to take care of your website. However, the paid one comes with high-level features and advanced tools to protect your WordPress Website.
iThemes Security
iThemes Security is the name that will repeatedly present itself when you go out to find the best WordPress security plugin. After testing and experiencing it ourselves, we can understand what the hype is all about. iThemes Security is best in doing one thing i.e. protecting your website at any cost. iThemes Security has multiple checklist items. We will just advise you to back up the internet site before installing the plugin as a precaution. The iThemes support team is continuously available to assist whenever you need them.
iThemes Security has a free and premium account. The paid packages start from $80 per year for two websites along with complete support and updates. Other packages include $100/year for ten websites and $150/year for an unlimited number of websites.
All In One WP Security & Firewall
Just like iThemes Security, All in One WP Security and Firewall is a popular plugin in the security world. If you look at its ratings in WordPress directory, which is 4.8 out of 5, you can imagine its caliber. More than 400,000+ WordPress website owners actively use All in One WP Security and Firewall. Since there is a fair chance it can break your website by messing up with different functionality, it offers three categories – basic, intermediate, and advanced. Basic is pretty safe and causes no harm. However, for intermediate and advanced, you need to be alert for the consequences. In case, anything goes wrong, don't worry as All in One WP Security and Firewall has provided plenty of support material.
It is a free security plugin for WordPress and has no paid version. This probably explains the reason for its crazy popularity among webmasters.
Why Do We Need WordPress Security?
Why do you need WordPress security? Well, online existence is a lot like existing in the real world and just like you cannot have anyone harm you physically, you cannot also allow digital damage. That should be the reason enough to go nuts about reaching 100% security for your WordPress website. However, if still there is any doubt in your mind, we have some legit arguments for you here;
Brand Image
Usually, there is a purpose of a website, which mostly includes serving a target audience. Let's suppose you have an E-commerce WordPress site where you are selling different products; now your site suffers a major virus attack that completely destroys your system. Can you imagine the damage such an incidence can do to your brand image? It takes years to develop a name in the market, and a security breach has the capability to crush it in a blink of an eye. Now tell me again why do you think WordPress security is just another fancy term? Admit it or not, you have a brand image that must be protected at any cost.
Loyalty to Customers
Continuing our last assumption of an E-commerce WordPress website, your clients who entrust you with their personal information. Your website also enables them to sign up and make an account, asking for more personal information. You also have a Privacy Policy that states clearly about your intention of handling the customer data and not exposing it to any third party. Despite all the claims of not sharing customer information, you do not apply any security measures on your WordPress website, and a hacker quickly gets into your system and steals away the valuable data.
Now, whose fault is that? You know the answer. By adopting top notch security measures, you are showing your loyalty to the customers. Remember, your client will stay loyal to you only if you initiate this relationship of loyalty. So WordPress security is not just about your website but your customers too.
Lazy People, Weak Passwords
There are many news reports of how people are too lazy to pick an impenetrable password. Have you ever considered a possibility that these people are part of your WordPress project? You might have many authors on your website with separate accounts. What if these authors have straightforward and predictable passwords? They are providing a significant loophole to hackers and spammers to come and exploit the WordPress website. So, folks, you need a security plugin that can figure out what everyone is doing and keep checks overall.
Third Party Plugins
Third party plugins are great as they empower you in so many ways. You can enhance your capabilities with these plugins. However, one of the side effects of third party plugins includes leaving blind spots for phishers/spammers/hackers to enter your system and completely destroy it. That's why you are always told to keep the plugins updated at any cost. There are few remedies for this problem. First of all, go for credible plugins only. Don't experiment with the dubious ones on your website as the risk is too high. Secondly, even if you have purchased high-quality software, make sure it is compatible with your website otherwise, it will cause problems. And most importantly, secure your site with WordPress security plugins as they will take care of third party plugins automatically.
What's The Ideal Way To Secure Your WordPress Website?
WordPress Security plugins are the perfect way to secure and protect your WordPress Website. We have talked about it throughout the piece. WordPress security plugins are readily available in the market, you simply have to buy them and install on the website, and then they will take care of everything on its own. Security is such an important domain that it can't be overlooked by anyone – even for a personal blog. Given its insane necessity, there are tons of names involved in service provision sector trying to capture the market. This fierce competition has given way to many WordPress security plugins being available for free. In the end, it is not about the money or anything; you can avail top notch security for no penny at all. The whole security situation relies upon your intent to install and run a proper security plugin.
However, the problem may arise when you have a security plugin. We have mentioned it above that a security plugin may interfere with other functions of your website, causing issues in its smooth functionality. Even if you read the description of any security plugin on WordPress directory, there is a high chance of a warning message about possible website issues. You might read suggestions about backing up your website before installing and running the plugin. To be honest, it's a miracle to find a security plugin for WordPress that matches the frequency of your website. Having said that, we must tell you that there are thousands of websites protecting themselves via a security plugin.
Conclusion
In case, you don't consider yourself technical enough or do not want to dedicate a resource spending time on the maintenance of your WordPress website. The solution can be managed WordPress hosting providers like WPEngine or BlueHost. These hosting providers perform the hosting functions as well as take care of all other technical aspects of a WordPress website. It means security, caching, CDN and other trivial matters associated with the website performance and wellbeing are part of managed WordPress hosting providers' job. It is a great opportunity as you can focus on the business and its creative side rather than worrying about the bot attacks or any other security concern.
Ultimately, the verdict is yours whether you want to buy a WordPress security plugin or get a well-managed WordPress hosting provider like WPEngine or BlueHost.