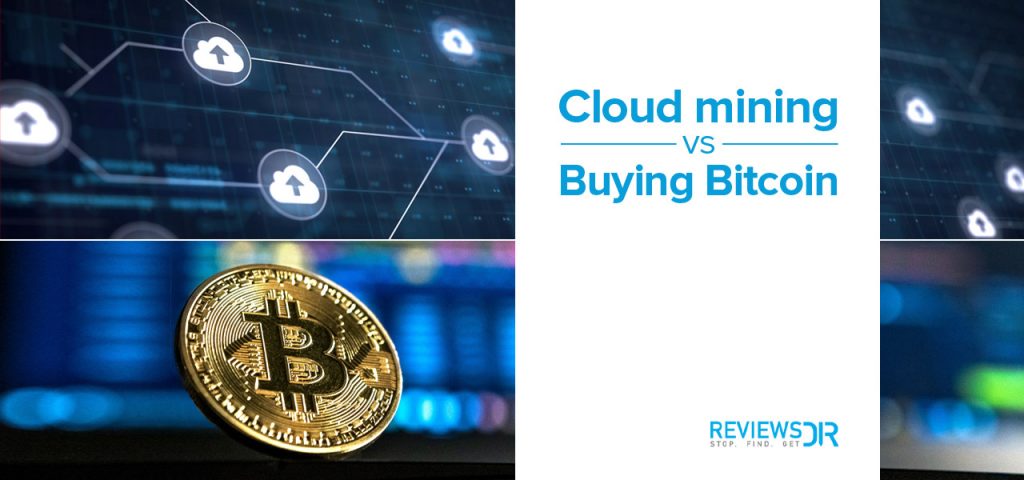 On July 20, 2018, cloud mining platform Hashflare announced via Facebook that it will be suspending its operations. One of the largest websites in cloud mining, the company stopped the contracts it had with its Bitcoin customers, saying that:


For over a month our users encountered a situation when the payouts were lower than the maintenance fees, resulting in zero accruals to the balance. As of 18.07.2018, the payouts were lower than maintenance for 28 consecutive days.


Many customers were frustrated by this announcement. A lot of people have been suspicious about Hashflare being a scam after they removed their About page from their website. After this incident, the reputation of cloud mining in the crypto industry has worsened.

To know more about this issue, let's take a look at Hashflare vs buying Bitcoin.
Cloud mining vs buying Bitcoin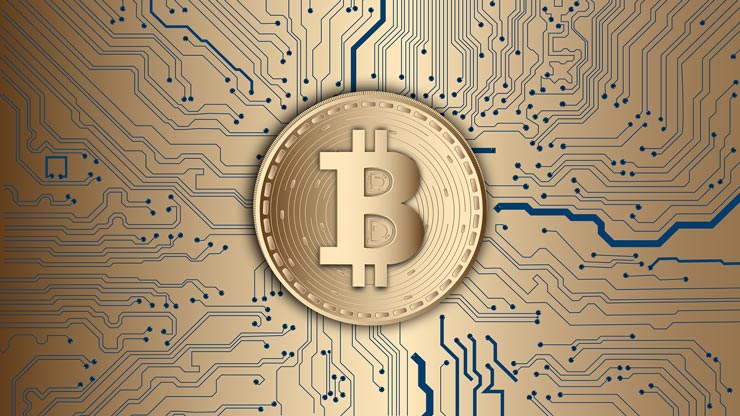 Cloud mining has become popular among Bitcoin users since it saves up on a lot of resources. If you're not familiar with cloud mining, it's the process of renting a miner and paying them to do the mining for you. Since mining is time-consuming and requires hardware and storage, cloud mining has been picked up by plenty of users. One of the most popular cloud mining platforms is Hashflare. We have been receiving questions about Hashflare vs buying Bitcoin. So in this article, we'll discuss cloud mining vs buying Bitcoin and reviewing Hashflare.
Basically, cloud mining is like outsourcing miners. You can still mine for bitcoins but you won't have to procure and maintain the hardware and the costs that come with it. All you need to do is put in the capital via credit card and you can have your share in a mining company.
That's how it's supposed to work, anyway. The question is, does it really? There have been complaints from customers saying that they cannot buy Bitcoin on Hashflare using credit card. So what's the deal with Hashflare? Let's find out.
What is Hashflare?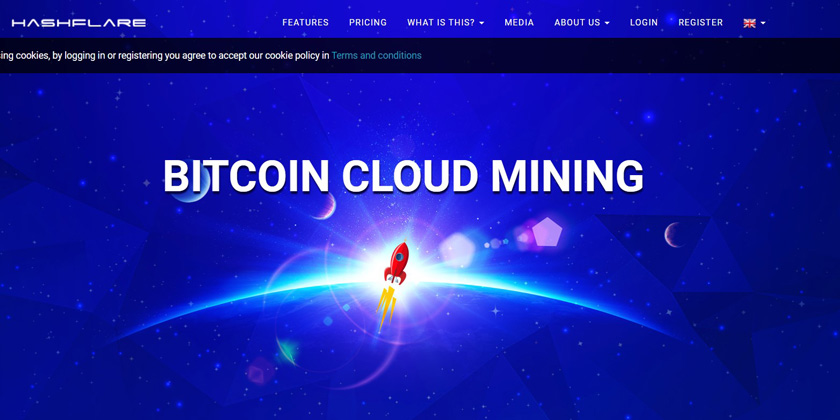 This website was launched sometime around 2015 by a group of crypto experts who went by the name HashCoins. It seemed like a trustworthy website since they posted photos of their team in their About page. Based on the other cloud mining companies who turned out to be scams, Hashflare showed signs of reliability.
Since its launch, this website has gained an immense number of visitors of around 4 million per month. It has also become one of the top cloud mining platforms. However, as mentioned before, their About page suddenly disappeared. This was a telltale sign that Hashflare could be a scam.
What are Hashflare's services?
Based in Estonia, Hashflare mines coins in Bitcoin, Litecoin, Ethereum, Zcash, and Dash. They run the following algorithms: SHA-256, Scrypt, Equihash, X11, and Ethash. They offer contracts ranging from 1 day to a lifetime. Customers are able to see the mining results immediately upon sign up. Payouts can be received in as early as 24 hours after the first block is mined. Customers can then withdraw their payouts via Bitcoin, wire transfer, or credit card.
Hashflare deducts fees based on the cryptocurrency and the hashpower. For SHA-256 and Scrypt, maintenance fees are deducted daily. Customers can start with as little as $1.20 up to $8.20 investment. They accept payment methods through wire transfers, VISA, and Mastercard.
Bitcoin costs $1.20 per 10 GH/s; Litecoin costs $8.20 per 1 MH/s; Ethereum costs $2.20 per 100 KH/s; Zcash costs $2 per 0.1 H/s; and Dash costs $3.20 per 1 MH/s.
Why did Hashflare shut down?
So, what's the verdict on Hashlare vs buying Bitcoin? We have yet to discover that. But in 2018, Hashflare announced through their Facebook page that they were cutting their mining services from their customers. They suspended all of their Bitcoin SHA-256 contracts due to the instability of the Bitcoin market, or that is what they say. According to them, payouts have become lower than maintenance fees. Because of this, the company said that they had to do whatever they could to keep their users' balance from going zero.
A week after this announcement, Hashflare went back to business as usual which relieved the customers. However, a news team saw a calculator on their website which showed large amounts of profits from Hashflare payouts. Which was weird, considering that Bitcoin difficulty has been continuously climbing last 2018. The mining services were being hit back then, and a lot of people were weighing the differences between Hashflare vs buying Bitcoin.
What sealed the deal about people's speculations about Hashflare was when they asked users to verify their identities upon signing up for their service. A lot of customers were outraged because they never had to do this before. Also, this is a tactic that scammers use to block customers who want to withdraw their funds. So that was what made some people back out of the service and junk Hashflare vs buying Bitcoin.
Hashflare vs Buying Bitcoin: The Verdict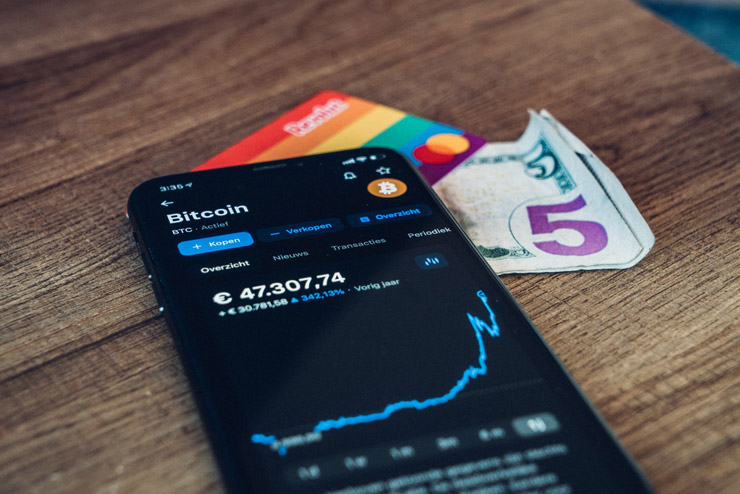 As a final thought, we have no way to determine whether Hashflare truly works or not. But with their performance last year, I do not recommend signing up for their cloud mining services. So my verdict on Hashflare vs buying Bitcoin is: don't go for cloud mining. Whether it's Hashflare or any other company. You can't verify whether the company is truly using legitimate mining hardware. What they do is accept new customers, then use their capital to pay their old customers. You could become a victim in a scam where they promise a very big return with little risks.
Despite the negative reviews, bad reputation, and the shutdown of the company, there are still people who are in favor of Hashflare. Some people are saying that they are fully satisfied whenever they buy cloud mining Bitcoin from the company. Amidst the myriad of complaints that customers cannot buy Bitcoin on Hashflare using credit card, you can still see positive reviews online. These are probably paid reviews.
I guess Hashflare used all of their old customers as a 'proof' that they are legitimate and reputable. Then when they run away with all the profits, customers will have nothing left. So in my opinion, between the battle of Hashflare vs buying Bitcoin, I suggest that you buy Bitcoin instead. At least you know you're truly running something instead of leaving it to blind faith with these scammers.