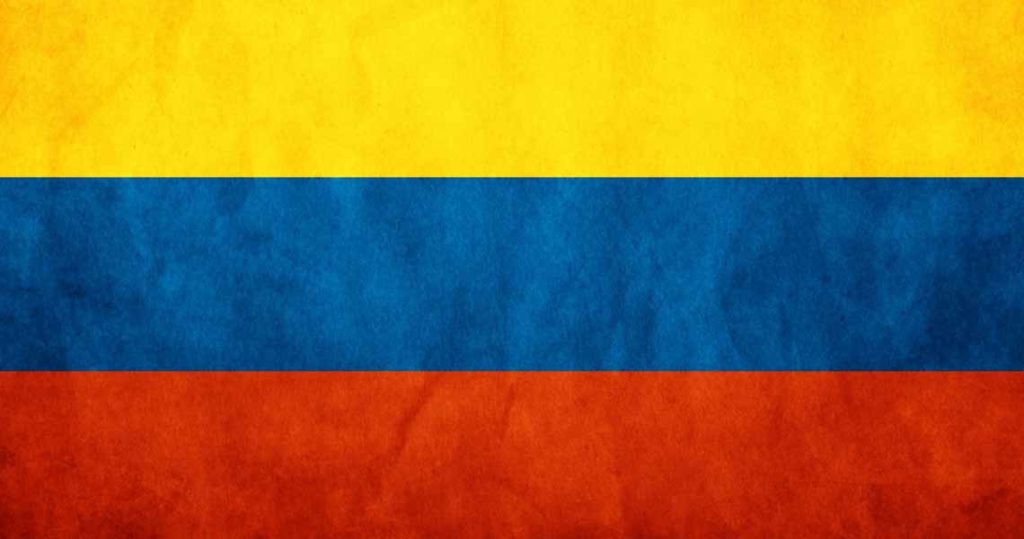 Colombia is one of those countries that always look perfect and unproblematic on paper. However, once you get to know the situation, all the complexities and issues come crawling out of the dark, dirty hidden hole. The country has a 53% internet penetration. Unfortunately, the freedom of Internet is threatened by too many forces. The hypocrite government, local drug mafias and cartels, and international spy programs are successfully choking the internet freedom in Colombia.
The VPN Colombia is an only way to reclaim your right to online privacy here. Your choice of VPN for Colombia should be strong enough that it can dodge all the forces attacking a netizen while he simply surfs the internet. You need strong data encryption, ultra-fast internet speed, strict no logs policy and plenty of servers across the globe in your Colombia VPN. Since we understand the pain of Colombian netizens, we took it upon ourselves to find the best Colombia VPN service, providers.
Top 5 Colombia VPN Service Providers – Tested & Reviewed
6 Reasons Why Colombians Should Subscribe to a VPN Colombia Now
As said earlier, nothing is fishy in Colombian internet policies. Colombian government pretty much likes to mind its own business. However, that's just what appears on the surface. Once you start pulling the layers, the situation is pretty complicated in Colombia and puts the Internet freedom at risk. The following information will guide you to understand the Colombian internet scenario better and surely convince you to get a VPN Colombia.
There are no laws that require the Internet Service Providers (ISPs) to record any data. However, the ISPs are informally instructed to keep an eye on users' online activity and report to the authorities in case they find anything suspicious. The bloggers and journalists community have suffered most due to this absurd unofficial agreement between the government and the ISPs.
The bloggers and journalists community also faces another threat from local drug cartels and mafia. These thugs are so powerful that they have successfully threatened, attacked and killed many responsible journalists and bloggers who dared to raise their voice against them. Due to such circumstances, most people are forced to follow the route of self-censorship. Even a simple post on social media can land you in serious trouble.
After reading about the cartels and mafia, the Colombian government might feel like an innocent party. Unfortunately, that's not the case. The government is known for slapping the libel offenders with strict fines and imprisonment. In 2014, Gonzalo Lopez was sentenced to 18 months in prison and $51,000 fine for publishing libel content online. In a similar case, Agustin Gonzalez was given 18 months jail-time by the court, but he was later acquitted. So the government can penalize any citizen with brutal punishment for an offense committed online.
Child pornography and hate speech are considered illegal in Colombia, and the government has officially maintained its stance to filter the content on the net based on these criteria.
Like every nation in the world, Colombia also suffers from geo-restriction. Services like Spotify, Hulu, Pandora, HBO Go and others are not available in the country because of license issues and trade agreement.
Colombia stands at 134th position (out of 180 countries) in the 2016 World Press Freedom Index. According to Colombia Freedom on the Net 2015 report conducted by freedomhouse.org, the country is "partly free." The OpenNet Initiative has said about Colombian government, "The government has passed laws addressing online privacy, electronic surveillance, and cybercrime, although Colombia's national intelligence service has reportedly engaged in extrajudicial surveillance."
Other issues in Colombia include blanket surveillance, international spy programs, cyber-crimes, and spyware and malware attacks.
A Closer Look at the Best Colombia VPN Service Providers
It is time to take a closer look at the best Colombian VPNs and get to know them more closely so that you can take the buying decision effortlessly. Here we go;
Express VPN
Express VPN for Colombia will prove to be a perfect choice as it is a complete all-rounder. This Colombia VPN provides amazing internet speed, easy-to-use client and apps, phenomenal customer service, strong data encryption, a 30-day money back guarantee and much more. Unfortunately, it has come to our attention that Express VPN Colombia maintains some customer logs. Anyhow, Express is one of the best in the market right now.
GET EXPRESS VPN TODAY & ENJOY EXCLUSIVE 35% DISCOUNT
Buffered VPN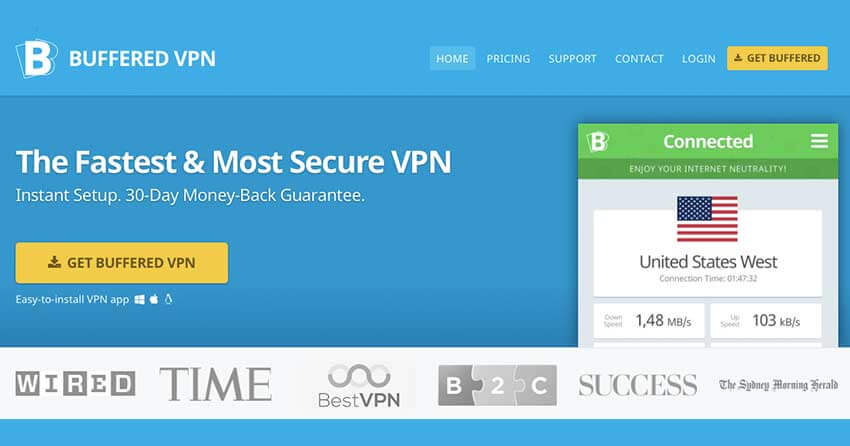 Buffered VPN Colombia is another feature-packed service provider. Currently, it has VPN servers in 36 countries, including Colombia. It allows a staggering five simultaneous connections, which means you need one buffered subscription for the entire household. Unlike Express, Buffered VPN for Colombia has a strict no logs policy. Overall it is a great choice for Windows, Mac, and Linux since it has native and easy to use the client.
GET BUFFERED VPN TODAY & ENJOY EXCLUSIVE 42% DISCOUNT
Nord VPN
Nord VPN also impressed us as a potential Colombia VPN. It accepts anonymous payments via BitCoin and has a no logging policy so people looking for complete anonymity can consider Nord. Also, it has a 30-day money back guarantee which comes with a no-questions-asked condition. This VPN Colombia allows P2P file sharing. The customer support provided by Nord is also exceptionally friendly and helpful.
GET NORD VPN TODAY & ENJOY EXCLUSIVE 52% DISCOUNT
Vypr VPN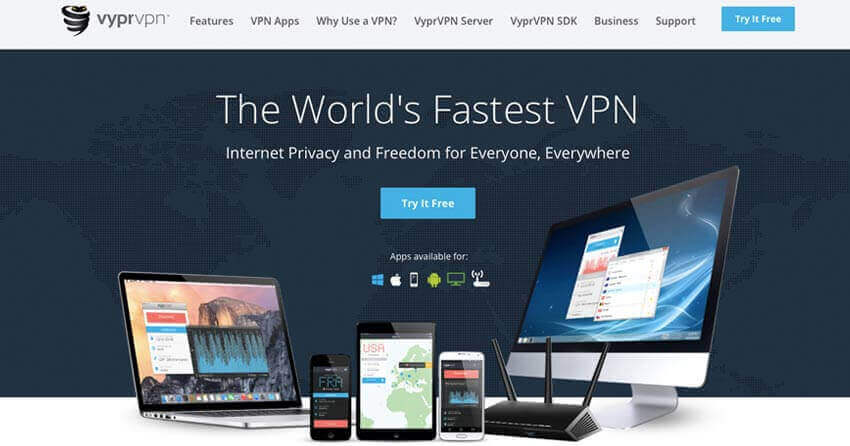 Golden Frog is the parent company of Vypr. This Colombia VPN is based in Switzerland. It has VPN servers in 38 countries. You can connect three devices at a time on Vypr. It offers a pitch-perfect data encryption. The biggest issue we found in Vypr is that it maintains logs for 30 days, which is enough to identify users and understand their usage pattern. Despite this glitch, Vypr swept us off our feet with its performance.
Note: The above mentioned Colombia VPN service providers are paid. It was a conscious decision taken by our team after stress testing many free Colombia VPN service providers as we weren't satisfied with anyone of them.
Verdict – No VPN Colombia = Too Much Risk
Let's suppose; you post a picture on any online forum anonymously that has some reference to drugs. It is a pretty harmless image, and you don't think it can land you in any trouble. However, you start receiving anonymous threats on your Facebook account or maybe on your phone from some unknown sources. What you thought was harmless got you in serious trouble. This is the ground reality in Colombia right now. The fear of being watched is too real and intimate.
Only a VPN Colombia can extract you from that place and give you a genuine sense of online security. For a small sum of money, you are getting the infinite freedom online – it surely is not a bad choice. We have already told you the best Colombia VPNs, just subscribe to anyone.