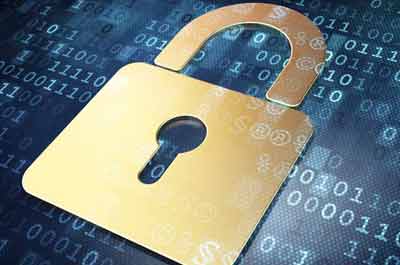 You are all revved up, excited and ready to surf the cyber world with the best VPN by your side…but then…suddenly you're boggled to see different VPN Protocols like PPTP, L2TP IPSec, OpenVPN, SSTP, IKEV2 and thinking, "What have I gotten myself into?
Don't fret! Here, at ReviewsDir, we have got all your answers regarding different VPN protocols, how can you use them to your advantage and what's the purpose of each VPN protocol mentioned. We are sure after reading this article; you'll be fine-tuning VPN protocols like a pro!
VPN Protocols – Let's Start With The Basic!
VPN is abbreviated for the virtual private network that is a secure method through which the clients can send and receive the data across a public or a shared network in a way as if the devices were connected to a private network. When we talk about VPN, we need to focus on the several virtual point-to-point connections that are made on the traffic encryption as well as on the VPN protocols that are used. VPN connection plays a diverse role in the domain of data sharing. It makes sure of the following things:
You have an encrypted communication
Keeps you protected by hiding the IP address and location
Allows you to view websites that are blocked
Keeps you safe from hackers, thieves, and third party intruders
Offers network management benefits
As there are several types of VPN protocols, each protocol offers different features and has a different mode of action. A VPN protocol comparison is necessary before opting for a VPN provider, because besides the VPN servers being offered and other incredible features, the number of VPN protocols offered by the VPN provider is also an integral option to look for in a VPN service.
PPTP vs L2TP vs OpenVPN vs SSTP vs IKEV2 – Which VPN protocol is the best?
We want you to be a little patient here as things might get a little technical. Now, before selecting any protocol, you must know the purpose of each protocol, because without knowing the purpose, any VPN protocol you'll choose a ride through trial and error, so read along and know your tech:
PPTP:
A talented group of Microsoft experts developed the point-to-point tunneling protocol over the dial-up network. It is one of those protocols that can run without the aid of any other software and is easy to setup. It has been a part of the windows since the time of Windows 95. This protocol was known for its security, but some vulnerabilities were soon discovered.
Although there are some security issues but the high speed that it offers is the reason why it is still the best protocol for internet users who are looking for the mix of both security and smooth browsing and streaming experience. But bear in mind that this protocol is best suited for streaming because less encryption is applied which results in a smooth and fast VPN connection.
PROS
Fast VPN connection for a speedy browsing experience
It's easy to install – no complex configuration process involved
Built-in for all platforms and operating systems
CONS
Intrusion by NSA – less freedom of privacy
The least secure protocol among the other versions
L2TP:
There have been PPTP vs L2TP discussions for a long time which allowed us to bring out the most important points of these VPN protocols. The L2TP protocol is also known as the 'Layer 2 tunneling protocol' is much secure unlike the PPTP protocol, but the credit of its high-security feature lies within the IPSec encryption suite without which, this protocol is as vulnerable as PPTP protocol. The combination of both L2TP and IPSec result in a powerful combo of ultimate security.
Looking over the speed of this protocol, we have another point for the L2TP vs PPTP discussion. The L2TP protocol is slower than PPTP, but the ease of setup is the same as that of the point-to-point tunneling protocol.
So, don't get confused if you see any one of these protocols (L2TP/IPSec) in your VPN client's settings because it's understood that if it's written L2TP, then it's already coupled with IPSec suite.
PROS
Delivers fast connection, second to PPTP VPN
Available on all famous OS platforms
Secure and very easy to setup on all OS and devices
A protocol for the modern platforms, smartly designed
CONS
Slower in speed (because of the stronger encryption)
Issues with restrictive firewalls
There are rumors about NSA interference
OpenVPN:
Looking for the latest and the most famous Virtual private network protocol? OpenVPN is the one!
It makes use of the OpenSSL library and the SSLv3/TLSv1 protocols. It is the most used protocol these days because of its open-source nature and the 256 bit AES encryption it provides. The level of performance of a protocol is dependent on the type of encryption it is supported by. Keeping in account the 256 bit AES encryption, it can be said that the Open VPN is the most capable, adaptive and secure VPN protocol developed to the present day.
When looking at the OpenVPN vs. PPTP features, we can say that the OpenVPN protocol is the most secure protocol, unlike the PPTP or L2TP.
PROS
Highly secure VPN protocol to bypass censorship firewalls
Compatible with different encryption algorithms
Can be installed on any VPN port, only few clicks
Highly configurable protocol. Can be setup with easy steps
Bypass majority of the firewalls and ISPs restrictions
CONS
Dependent on external software, no pre-configured settings
It runs best on desktop but needs to be improved for the mobile devices
Can be a little difficult to setup if you don't have technical knowledge
SSTP:
When we look upon the L2TP vs. PPTP or OpenVPN vs. PPTP protocol differences, it is necessary to bring the SSTP protocol in the view. This protocol shares many features with the OpenVPN protocol but is supported by Windows only. Windows Vista SP1 was honored to be gifted by the secure socket tunneling protocol. Microsoft put in a lot of effort to make it a secure protocol. It makes use of SSL v3 and enjoys the features of accessing the TCP port 443 and of avoiding the NAT firewall issue.
PROS
A Windows-protocol (Windows Vista SP1, Windows 7, 8 and newer versions)
Very secure VPN protocol for high encryption
Easily bypass most firewalls (not works on Windows environment)
Backed up by Microsoft's support
CONS
Not vetted for backdoors
Favorable for windows platform only
Not supported on many platforms
IKEV2:
With the combined effort of Cisco and Microsoft, the Internet key exchange (version 2) protocol was developed using the IPSec tunneling protocol system. It supports Windows 7+ but is compatible with Blackberry devices, Linux, and other operating systems.
So far no other VPN protocol has been regarded as the best protocol for the mobile devices, but the features offered by IKEV2 highly support its use for devices like smartphones. The use of Wi-Fi facility on the mobile phones or the mobile data usage has become quite common. IKEV2 protocol is highly suitable and recommended if you're connecting to a hotspot.
As far as its security, stability and good performance is concerned, this protocol is named among the best ones.
PROS
Competes and leaves behind the PPTP, L2TP and SSTP protocols in the speed and performance
Highly stable VPN protocol and much recommended choice
Supported by AES128, AES 192, AES 256 and the 3DES ciphers providing high security
Makes use of forward secrecy
It is easy to use and configure
CONS
It is not an open-source technology
Its server end is tricky which can lead to issues
Not supported by many platforms
VPN protocol comparison table:
| Features | PPTP | L2TP | OpenVPN | SSTP | IKEV2 |
| --- | --- | --- | --- | --- | --- |
| Speen | Fast | Slower than PPTP | Fastest | Fast | Faster than PPTP, L2TP and SSTP |
| Security | Unsecure | Secure | Highly secure | Highly secure | Highly secure |
| Usage | Easy to use | Easy to use | Easy to use | Easy to use | Easy to use |
| Encryption offered | 128-bit encryption | IPSec encryption suite | 256 bit AES encryption | SSL V3 | Variety of ciphers including:AES128, AES 192, AES 256 and the 3DES |
| A protocol for: | For internal business, Windows (since Windows 95) | Modern devices and operating systems | Runs best on a UDP port and TCP port 443 | Windows Vista SP1, Windows 7 and 8 | Windows 7+, Blackberry devices, Linux and others |
| Compromised by NSA | Yes | Rumors that it is compromised | No | No | No |
Conclusion:
You now know the use of each protocol and which protocol is best suited for which purpose. What we would like to suggest you is to take advantage of these protocols wisely. If you want to stream your favorite movies or TV Shows online, use PPTP protocol. If you want to conduct banking transactions or share personal data online, use L2TP or OpenVPN protocol.
If you are on your mobile, use IKEV2 protocol and if you are a Windows-only user and want to use a VPN protocol which is best suited for Windows, then use SSTP protocol. But, overall for any platform, our personal preference and recommendation for any platform would be OpenVPN, as it's compatible with pretty much every operating system and works like a charm every time!