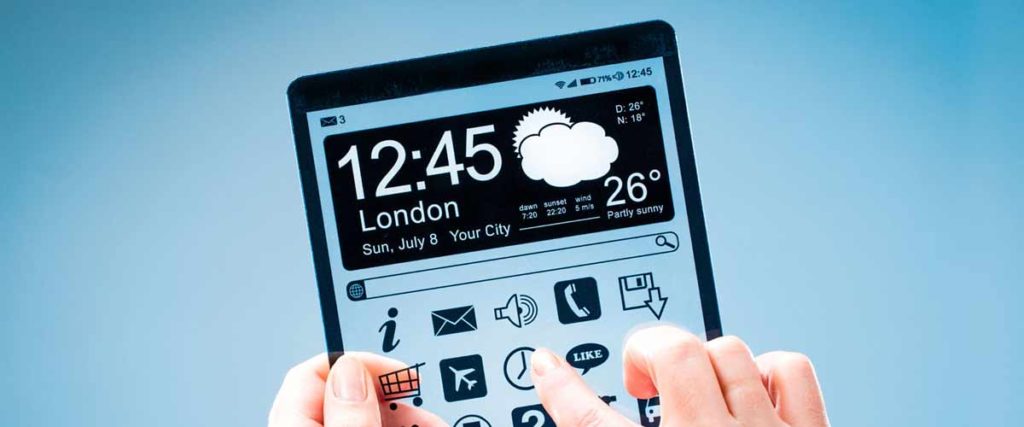 Just in case the term cloud storage is new to you, here is its basic definition, "It is fundamentally a virtual space to store your data online. It's an online substitute of an external hard drive or think of it as a mega USB drive that stores way more data than an ordinary USB. The most popular cloud storage services are Dropbox, SkyDrive, Google Drive and many others. Online cloud storage helps users to collaborate and backup their precious data, however, there are plenty other amazing benefits attached to it.
Individuals and businesses are both getting the most of the cloud-based storage on a day-to-day basis, but we think many of us might not using this superb technology to its full potential. In this article, we will discuss 10 productive and cool uses of cloud storage technology that you might be missing with your subscription.
1 – Store Your Passwords in the Cloud
People who use the internet all the time are aware of the importance of online security. Being online poses several security threats and risks. Many people don't pay much attention to their online safety and end up using the same password for all their accounts. Any hacker with basic hacking information can crack your password, getting access to all your accounts and all that you do online. The thought is terrifying, isn't it? Don't fret! Your cloud storage subscription can help you here. You can use a password management program that will create and store unique passwords for you – all you have to do is remember just one master password which will give you access to all your passwords.
2 –Sharing your Photo Albums:
Everybody owns a camera phone these days. You can share these pictures on social networking sites in a jiffy, but you can also do that with your cloud storage. You can sync your photos across many devices and also create photo albums that can be shared with your friends and family. It is one of the best use of cloud storage people are taking advantage with these days.
3 – Organize your Day with To-Do Lists:
To Do Lists is an excellent way to help organize and prioritize your day given that you stick to your list and don't get lost. You can create to-do lists and synchronize them with your cloud storage which in turn synced your to-do list across multiple devices. A good example here is apps like Wunderlist and Evernote.
4 –Organize and Manage Your Thoughts:
Ideas are funny; they come unexpectedly at the most random times and you need to pen them down immediately or else they are gone forever. It's like a revelation that needs to be noted at that very moment. Losing those precious, brilliant ideas would be a shame so don't let those ideas get away. Many apps can be used in collaboration with you cloud storage to store and manage those thoughts. The best part is that it is not just limited to text, you can also store:
Audio Notes
Images
Videos
Other Files
Anything that strikes a chord in your mind can be saved, and your cloud will sync it across all the attached devices.
5 – Let Your Music Be Heard With iTunes:
Once you enable home sharing features of the iTunes, your personal iTunes music library becomes accessible across multiple devices thus you can rock to your tunes no matter where you are.
6 – Send Out Excel Surveys:
Two most popular cloud providers Google Drive and Microsoft Sky Drive are perfect for creating and editing documents. You can use the Excel survey features for educational purposes, to plan events or take a poll. It's very easy with SkyDrive. All you have to do is log in to your SkyDrive account, select an Excel survey, add your question and share it.
7 – Use Google Drive for Document Management:
Google Drive is a fantastic tool in case you are involved in projects that require the involvement of multiple teams. You can manage folders and documents while giving access to people so everybody can see changes in real time. You can also allow specific users to make changes in the documents, and people can add their comments as well.
8 – Amalgamate Different Cloud Storage Service Into One:
If you are subscribed to multiple cloud storage services, you can actually combine them with particular apps. What these apps is that they create a single dashboard that lets you access files from different cloud storage services.
9 –Create a Personal Cloud with Apps like OwnCloud:
If you are finicky regarding your file security (though you have no reason to be, cloud security is pretty airtight), then we have good news for you. You can now create your own version of a cloud having complete control over where your files are stored and can control the permissions.
10 – Use Google Drive as a File Previewer:
Google Drive can also be utilized as a file viewer. It can even open AI files and .SVG files. Any files that are less than 25 MB can be accessed or even printed. So there you have it, some of the coolest things you can do with all your free cloud storage space. Now get creative and utilize this magnificent cloud technology in different ways.