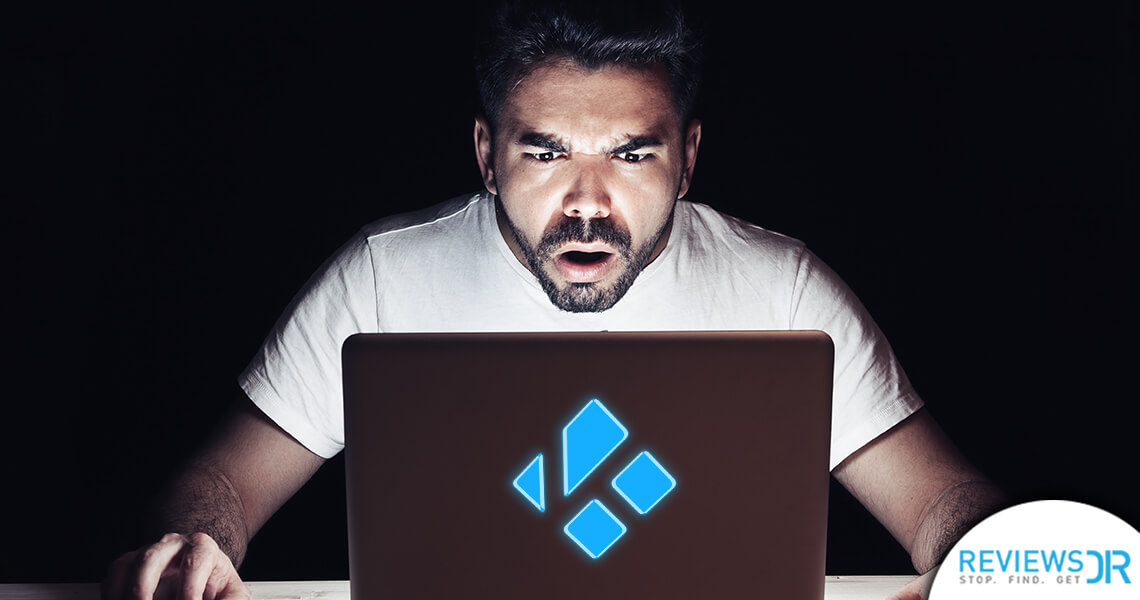 Another storm hit the Kodi community last night when after facing legal threats, Colossus, another huge repository, has been deleted from Kodi. This is the second time that Kodi users meet utter disappointment as earlier Exodus was shut down due to the same issues. The news was first reported by Beta News on November 15, 2017.
After Exodus was shut down, many Kodi users switch to its alternative Covenant. Unfortunately, with Colossus gone, Covenant and many other streaming add-ons hosted there, including Bennu and DeathStreams also no more available.
The ending of Colossus started when jsergio123, one of the developers and a group member of Colossus Repository was threatened by Motion Pictures of America (MPA) and forcefully agreed to stop developing more add-ons.
In case if you don't know jsergio123, here's what you should know about him. He is associated with Kodi from last few years, developing different addons. He was a very active part of Colossus group and involve in developing allegedly infringing addons such as Deathstorm and Sprotie.
It is highly relevant to mention that jsergio123 is not the man behind the invention of Covenant and Bennu, two most famous add-ons hosted at Colossus, but this action of MPA spooked other developers that led the Colossus repository being deleted.
According to jsergio123, he was held responsible by the MPA for Covenant, Benuu, Sportie and DeathStream. He twitted: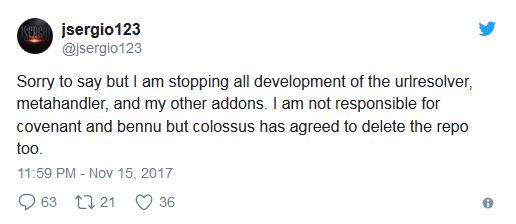 It is also reported that jsergio123 is not the only developer targeted. Another developer known as 'The_Alpha' who was also involved in the development of Colossus repository and previously a part of Phoenix and Bennu, has received a threatening letter causing him to announce his retirement from Colossus development.
This is unfortunate news for the entire Kodi community. Now there's very less to enjoy at Kodi after Exodus and Covenant have been deleted. Since the Colossus repository has been removed, users need to install a new repository, which seems like a hassle-filled job. But there's still a chance, if all other developers feel brave and continue fighting against MPA, we might see, Covenant and other streaming addons, rise again. And, you should also keep that in mind, it is just the beginning of MPA's war against Kodi, there will be more addons and repositories targeted in coming days.