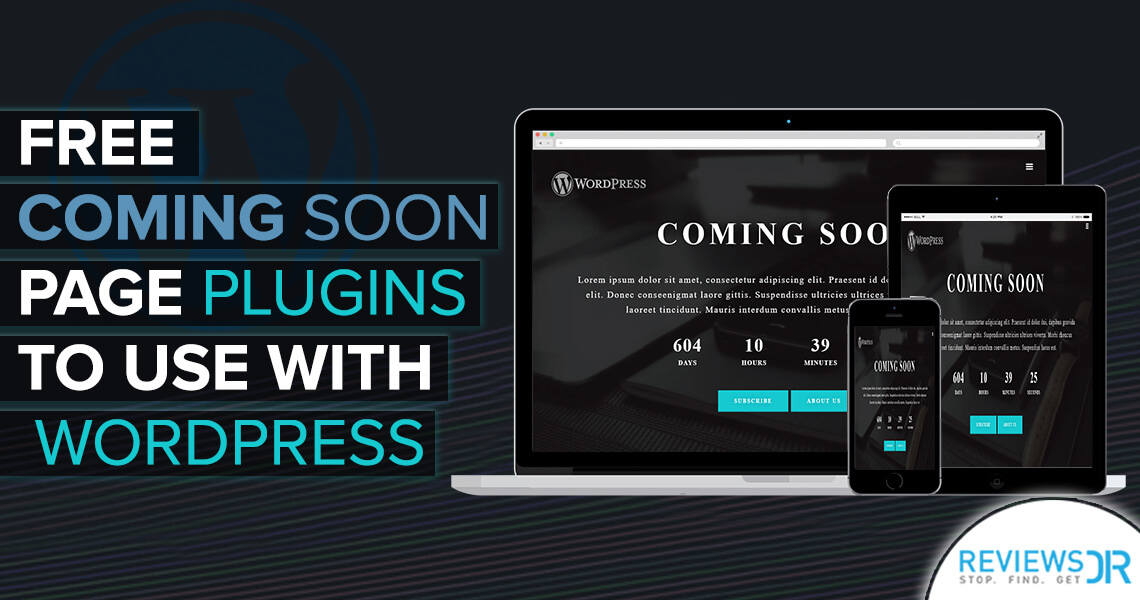 There is no doubt that coming soon landing page is an essential element of any website. Since it allows the website visitors to know about website launch date and other details, it makes a significant impact on the mass audience. Whether it is about a new product launch or promoting existing ones, a coming soon page helps big time to engage the website visitors. While the benefits of incorporating coming soon pages are many, however when it comes to creating a coming soon page, most of the people out there get clueless and end up using a default maintenance page.
Trust me, creating a coming soon landing page isn't hard as it seems if you have all the right tools at disposal. If you are on WordPress, adding a coming soon page is even more comfortable if you know the way around. Remember, adding loads of HTML tags and scripts can make your website load slowly, which can impact the websites' performance inevitably. There are various ways to improve the speed of your WordPress website, out of many, one is using fewer scripts and limit the plugins.
In this article, I will walk you through with easy steps to create WordPress coming soon page in no time. The reason for picking WordPress is because of its popularity. Almost half of the websites live today are using WordPress CMS, as it is easy to use. Our website, ReviewsDir, is also on WordPress and we enjoy designing, creating and testing different variations of coming soon page on our site. Want to know more about WordPress, check our post and find many reasons why the majority of the webmasters use WordPress to run their business operations online.
Does It Necessary to Temporarily Disable Your WordPress Website?
Various reasons lead to temporarily disabling a WordPress website. While in some instance, switching your site to Maintenance mode might be a good idea, but it is important to get to the bottom of all those situations. When you disable your WordPress website for any reason, it is vital that you overlay it with a WordPress coming soon page, which will inform your users that some activity is happening on the website so that you won't lose the potential customers. We are listing down some of the key situations where disabling a WordPress website would be a right decision:
If your website encounters a DDoS or any other hacking attempt, and you'd like to prevent further risk.
When your website gets hacked, and while fixing the issue, you want your customers to see a coming soon or maintenance page instead of seeing a blank screen.
Your site undergoing routine maintenance and you want to notify your customers.
You're working on launching a new product and want to showcase a teaser via coming soon landing page.
You're working on upgrading the product or service, and want your potential customers to sneak peek into it.
These are some of the vital reasons that lead to creating maintenance or coming soon landing page on the WordPress website. To disable a WP site or switch to maintenance mode, installing a WordPress plugin or using Theme's Under-Construction page are the most traditional methods. While both the methods are useful, we encourage our audience to do it via a plugin as it comes with a variety of themes that you can choose as per the design preference. With plugins, the only troublesome subject is the reliability and the performance of the website. As WordPress advocate, we believe in optimistic choices; therefore, we did our research to find the best coming soon page WordPress plugins that can create an eye-catching yet informative landing page in mere clicks.
What Are The Best Free Maintenance Mode & Coming Soon Page Plugins for WordPress
As we have already discussed the dire need of a coming soon page, let's find out the available options that a WordPress website owner can consider in the process. Below is the list of our favorite free WordPress coming soon page plugins that you may check for your website.
Minimal Coming Soon and Maintenance Mode by WebFactory
Maintenance by fruitfulcode
Coming Soon Page and Maintenance Mode by SeedProd
Easy Coming Soon by Ankit Agarwal, Priyanshu Mittal
EZP Coming Soon Page by Snap Creek Software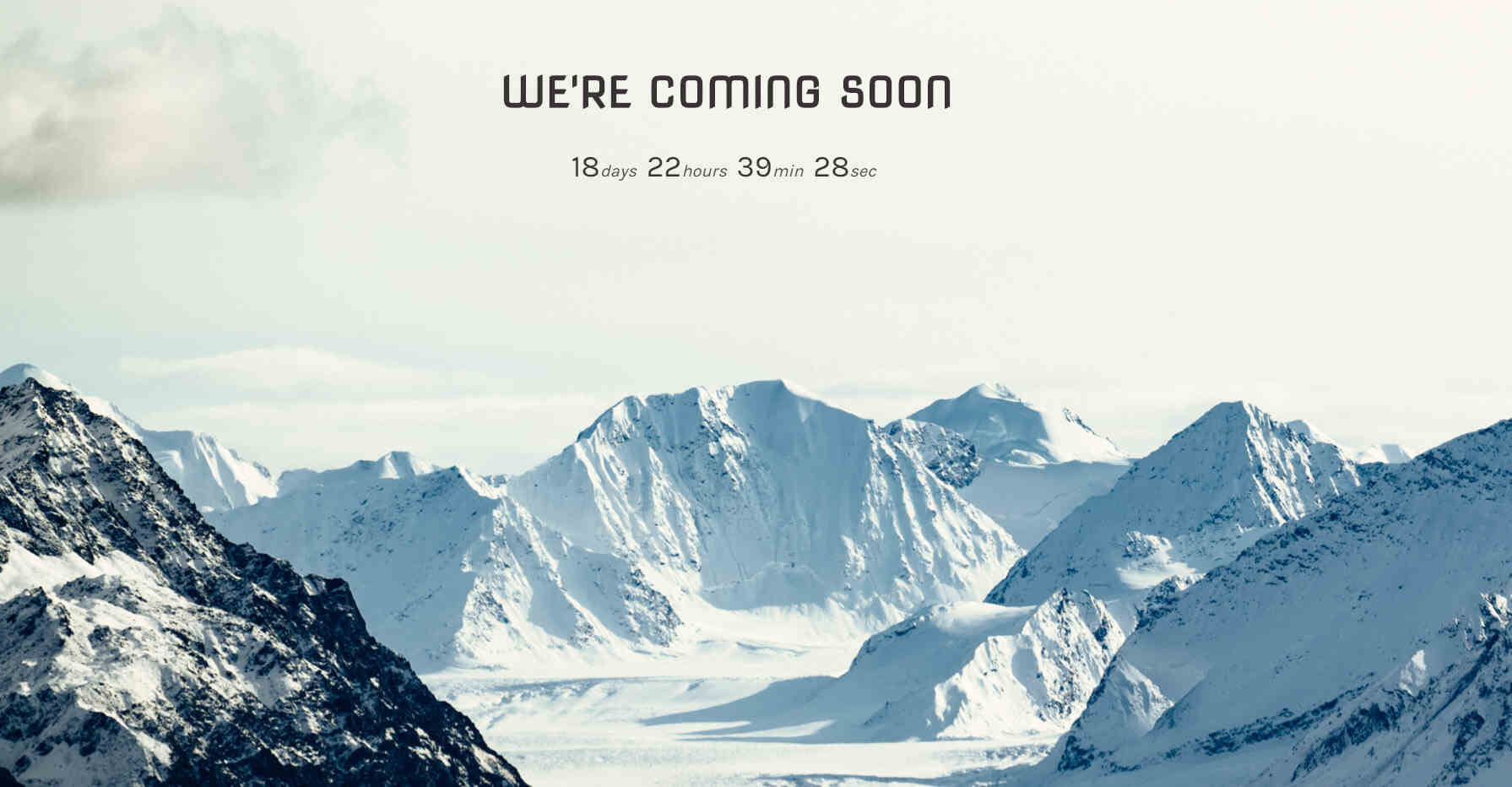 In the process of testing free Coming Soon plugin, we examined all the options mentioned above. While all works great, however, we were amazed by the experience we had with Minimal.
How to Easily Create a Coming Soon Page in WordPress
As mentioned earlier, we will be using a free plugin. So, let's start first with the plugin's introduction. This way you will be able to know the usefulness of the plugin. So for creating a coming soon page I will be using the Minimal Coming Soon & Maintenance Mode. Now you must be thinking why this plugin?
Well, this plugin is not just one of the best solutions for creating a coming soon page. But at the same time, it helps in creating Maintenance Mode, Landing Page or Launch Page for your website. This means you do not have to download different plugins for each of the jobs. Also, the best part of the plugin is that it is effortless to install. All you need to do is installing the plugin to your WordPress dashboard and do some basic things. Moreover, the plugin can easily be integrated with any WordPress theme and plugin without any issues.
To give you more detail about what this plugin does, we have compiled a list of features that would certainly amaze you. So, continue reading…
Top Features of Minimal Coming Soon & Maintenance Mode Plugin
Minimal Coming Soon & Maintenance Mode comes with more than 50 themes, 26+ Instagram filters, and 47+ spectacular content animations
It works with all WordPress themes and plugins effectively.
You will be able to customize your coming soon page completely by changing the background color, cover image, fonts, logo, favicon and so on.
Minimal Coming Soon & Maintenance Mode offers 400,000 premium images.
You can customize each and every element of the coming soon page without making things too complicated.
You will be able to preview a coming soon page before activating it.
It comes with SEO. This makes sure that your website is getting ranked in SERP since the first day.
The plugin allows you to rearrange the elements by drag and drop features.
It comes with the support for MailChimp, so you don't have to use 3rd party plugins
You can add custom HTML and CSS codes to the plugin.
The plugin is GDPR compatible by displaying an optional warning below the email field. Also, users need to accept the license before they enter their email.
It supports custom login URL.
Minimal Coming Soon & Maintenance Mode WordPress plugin comes with power-packed features. We have just covered some of the unique and best features that make this plugin superior compared to other available options. Now that we already know about Minimal Coming Soon WordPress plugin let's see how to create a coming soon page in WordPress with Minimal.
How to Create a Coming Soon Page in WordPress Using Minimal Coming Soon & Maintenance Mode Plugin?
Adding a coming soon landing page to your WordPress website is easy with Minimal. Below are some easy-to-apply steps that would deploy a full responsive coming soon landing page in few minutes:
First of all, login to your WordPress dashboard.
Now from the plugin's section click on the Add New button.
In the search box, type in Minimal Coming Soon & Maintenance Mode plugin.
Now click on the install now button and then activate the plugin.
Once installed you have to go to the settings of the plugin. For this go to the Settings and then select Maintenance Mode.
Now under the basic settings, you will find lots of options. So, start changing the settings by adding a Header Text, Content and an Anti-Spam Text. Also, you can set a custom URL.

After that, you have to arrange elements. You can arrange the elements by dragging the elements from one place to another. Or you leave them as it is.Once everything is done, click on the save changes button.
Then go to the next settings tab which is SEO. Over here you have to enter details like SEO title, meta description, and Google Analytics Code.

Now come to the Themes section and activate your favorite theme.
In the next step come to the design section. Over here you will be able to add your logo, cover image, background color, favicon and so on. Also, you will be able to change the text colors and do a hell lot of other things.
If you want to integrate email newsletter option. Then you have to go to the Email settings. Over here you have to choose an emailing system and enter the API key of it. The plugin supports emailing systems like MailChimp, Universal Autoresponder, and Zapier.
If you are integrating the email signup option as well. Then you have to go to the form the section and fill up some details.
In the end if you want to add some advanced settings. Then click on the Advanced button and over here you will be able to add custom HTML and CSS codes.
Once you are done with everything, go back to the basic settings, and then toggle on the "Enable Maintenance Mode?" feature and click on save changes. That's it! Now go back to your home page, and you will find the coming soon page.
Get A Reliable WordPress Host to Ensure Maximum Coverage with Third-Party Plugins
We have discussed many times about the importance of a reliable WordPress hosting for any size of business. A reliable WordPress host not only enables you to scale the business at any point in time, but it also ensures that you're protected from all kind of threats to your website. In the case of plugins, the risk of getting your website screwed is high. So, it is recommended to install trusted plugins only and host your site with a fast WordPress hosting provider. Here are some of the best WordPress host you can trust as a hosting partner.
Final Words on WordPress Coming Soon Page
Thanks to all the developers that worked hard in making it possible for website owners. The accessibility of coming soon landing page adds great value to user's experience and indeed can make a big difference as a pre-launch promotional activity. You may see various options in the plugin directory; however, we strongly advise not to install all the options as this may affect the speed of your website. You can try out the options that we shared in this article, but don't install all of them at once, instead of test them one by one to see if they do the desired job.
We hope you enjoyed reading our post. We'd love to hear your suggestions about more WordPress coming soon landing page plugin. Drop a comment below and share your thoughts!