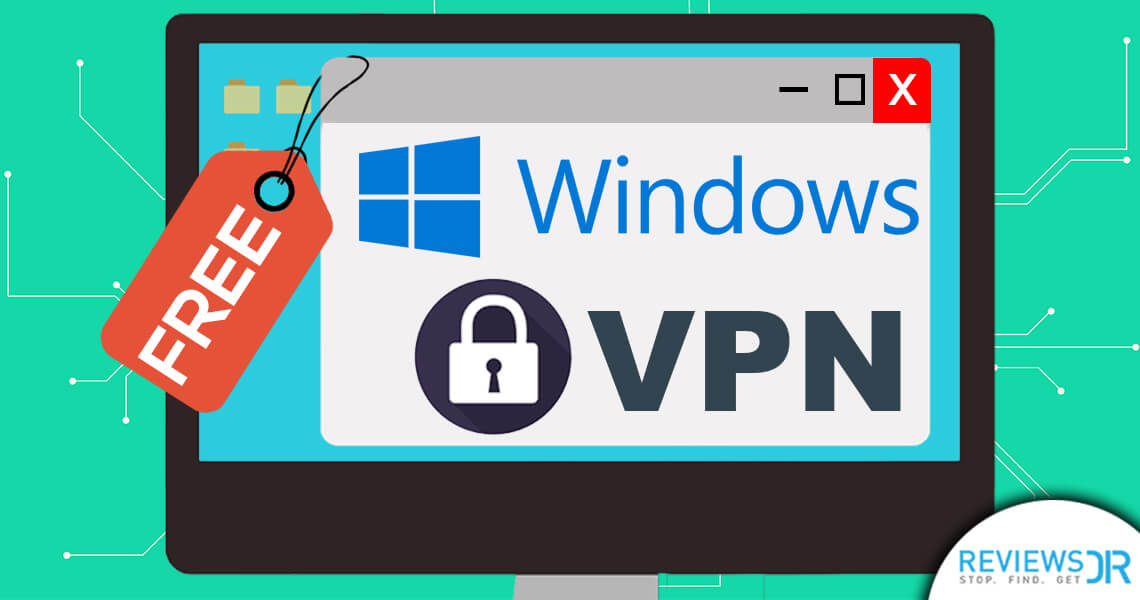 We are living in a digital age which demands us to stay connected online at all times. But, with every luxury, there comes a cost. Your online activities can be snooped on and your personal information can get stolen. And that is why we are going to discuss a lot about Virtual Private Network (VPN) which can provide you the protective shield you need for the safety of your data and your privacy.
Do You Know?
Currently, windows occupy the 88.78% of market share among all the mainstream operating systems. Higher the market share more would be the requirements especially in securing privacies. Although the number of malware programs targeting and created for Windows systems has dropped by 13% this year but, still Windows is the most widely attacked OS, with 7 out of 10 new forms of malware aiming at Microsoft platform. Almost 600 million malware programs detected by AV-TEST targeted the widely used OS – Windows, at the end of 2017. The internet is the way a cyber attacker snoop into your windows.
Internet services usually collect all our browsing details while browsing; this is where a VPN is required. Whenever we use public wifi, the probability to get your data breached is relatively high. If you are an avid internet browser or a streamer and highly concerned about online presence than the need of a best yet free windows VPN is a must.
"You know what's more trickier – Finding the best free VPN for Windows"
Choosing the best VPN service can be a bit tricky when there are both premium and free VPN services out there. Downloading a free windows VPN is just a 2-click procedure, and the list of free VPN is enormous, but is it wise to trust a VPN and risk your virtual assets blindly? In this guide, you will learn how to choose the best free windows VPN app from the given list of top 10 yet free VPN apps for Windows.
Top 10 Free VPN for Windows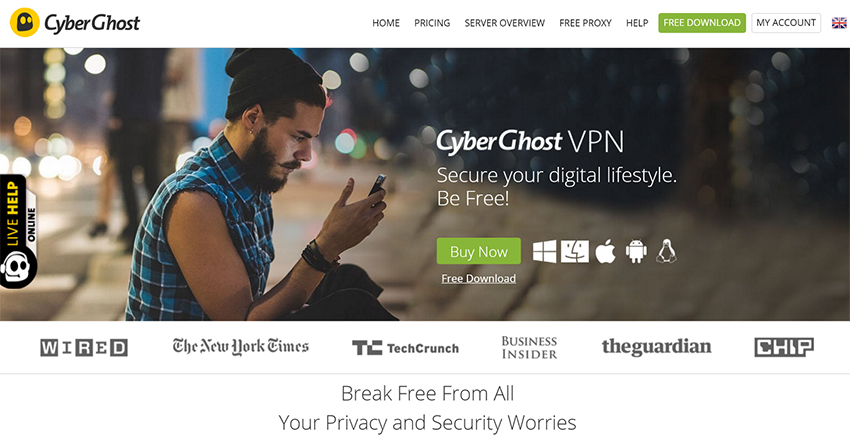 A partly free VPN service that provides a variety of services including unblocking streaming and websites, anonymous surfing or torrenting, secure networking while using public wifi networks, or perform any other VPN tasks with customized settings. This 7-day free windows VPN is secure to use, so that if you are new to VPN or want to be protected every time without any disturbance, then CyberGhost Secure VPN is the best option to go with. Download this free VPN for windows lets you decide the desired server as well as other modes – settings to use, from ad-blocking to data compression.
Although the VPN is a subscription-based service still you can enjoy for seven days for free with no prior financial credentials. Other silent features that free version includes accessibility of free servers, 1GB traffic, 2 Mbps of bandwidth and a session lasts for 6 hours. As you click "Download Free Trial" tab on their user-friendly interface you just need to go through two-step process and you are good to go.
Download Cyberghost on Windows for FREE

Although the VPN is a subscription-based service still you can enjoy for seven days for free with no prior financial credentials. Other salient features that free version includes accessibility of free servers, 1GB traffic, 2 Mbps of bandwidth and a session lasts for 6 hours. As you click "Download Free Trial" tab on their user-friendly interface you just need to go through two-step process – save the CyberGhost file and follow the installation setup wizard, here you go.
You will find ads occasionally, and most of them would be promoting their premium version. You just need to wait for the app to download in your windows and you get started your online security. The process is simple – download and install, no more technicalities. Get your online secure from third parties, hackers, legal surveillance and enjoy end-to-end encryption.
Download Betternet on Windows for FREE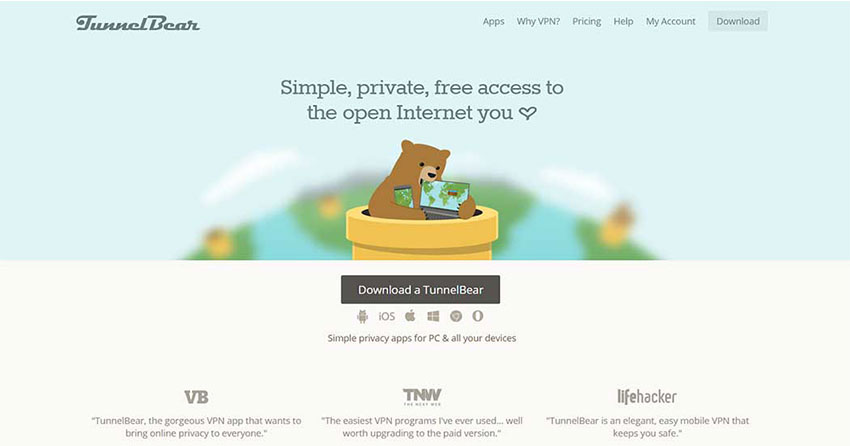 Want to use 500MB data every month without paying a single penny? Download one of the simple and no capware VPN – TunnelBear VPN. This bear keeps no data log for a span of 30-days and can transfer, upload, download and stream anything you want but yes within the allowable data range; 500MB. The interface of TunnelBear VPN is engaging with a map to drag around the virtual world to find the closest server, and as you select the server, the bear tunnels your traffic to that region before you access the internet.
To get 1000 MB free; tweet about TunnelBear on your Twitter account.
Download TunnelBear on Windows for FREE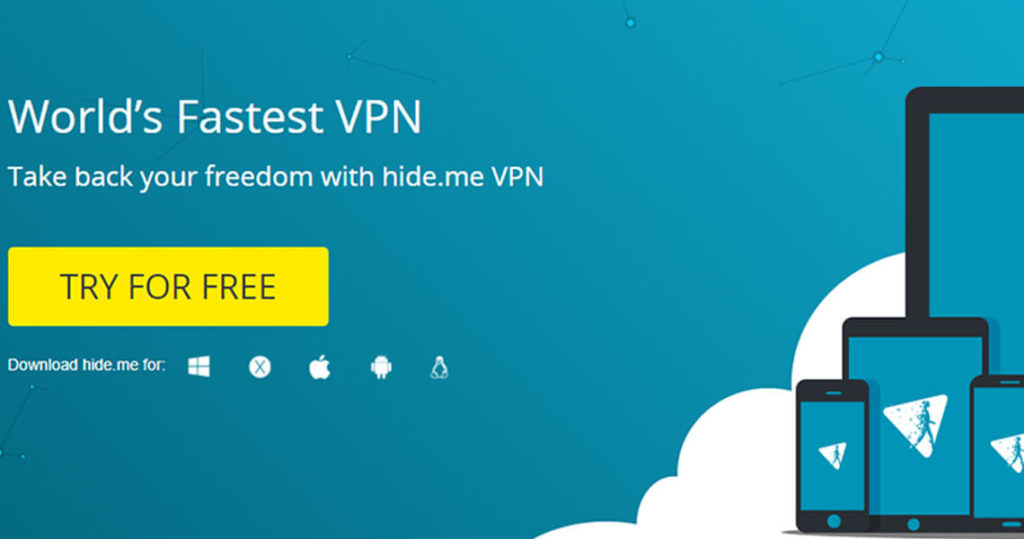 Enjoy 2 GB free VPN traffic every month with hide.me on your windows screen and connects to several locations in the US, Europe and the rest of the world. If you are Torrent freak, this is the best option for you. This is also the most easy-to-use VPN that lets you view all the details including servers' location, IP address and other related facts, on the same app screen.
This VPN is probably good for special circumstances and frequent users, like if you want to stream your Netflix seasons while on the go, or to access the site on public wifi – as it offers only 2GB that's not enough to stream whole UFC Fight Night or stream content for a month. If you like the VPN services, you can purchase their pricing plans depending on the number of connections and data caps, suit your browsing needs. Don't worry about hide.me VPN, not a single company or advertiser can get their hands on your information.
Download TunnelBear on Windows for FREE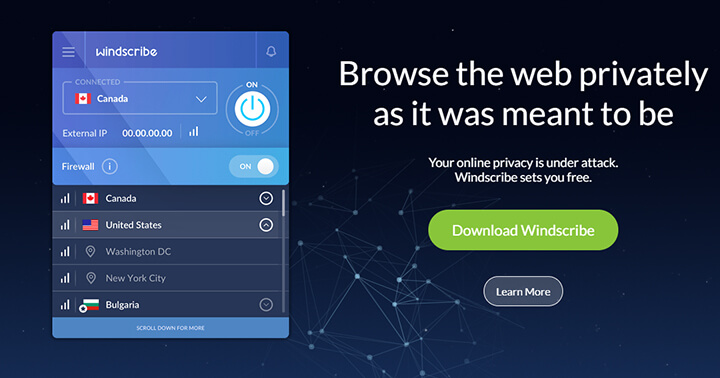 Windscribe; A free VPN service with 10 GB/month, that allows you to connect to a large number of different locations and enjoy data encryption, ad-blocking and unblock the world of entertainment. Download this VPN and lets the provider automatically connect you to the most stable and fastest server location nearby. However, you can also switch between servers manually. Other than stop tracking, private browsing, bypassing geo-restrictions, suspend leaking information and lets you take your browsing history to your grave; Winscribe changes your connection type to TCP or UDP, modify the port number and also enables you to adjust API resolution address. The sad part with a free account that you can only connect to one device at a time and gets 2GB after email confirmation.
Download Windscribe on Windows for FREE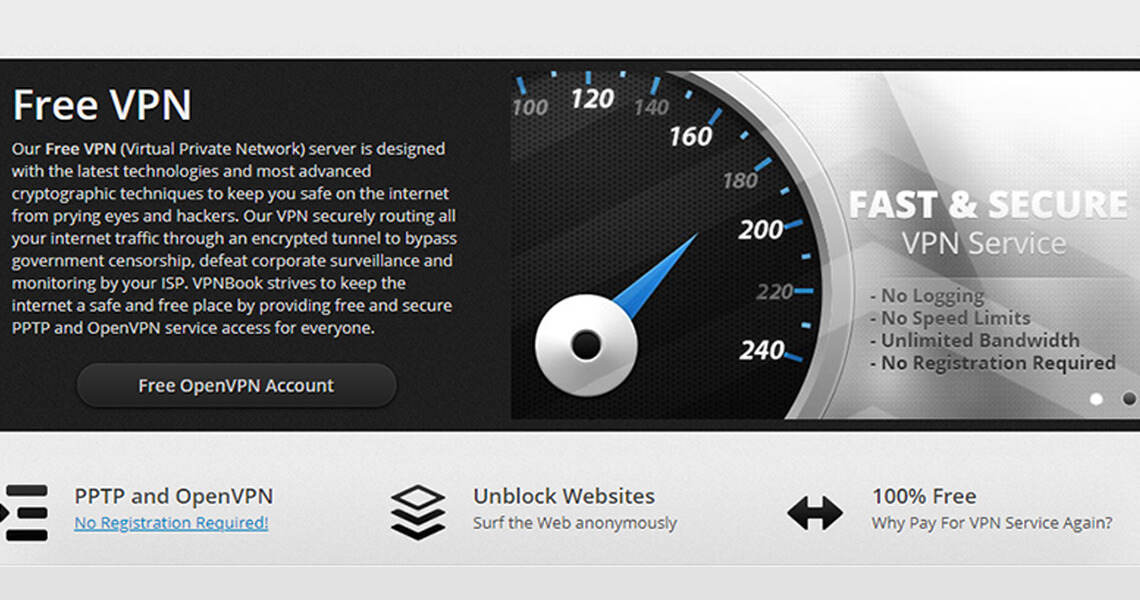 VPNBook is a VPN for tech-expert, copy a VPN server address from VPNBook and type-in the given credentials. For OpenVPN profiles, download and type-in the assigned username and password combination. Unlike other free VPNs, VPNBook provides connection details rather than the VPN software program, to get the VPN server you need a program from the given list below. You can use any of these platforms to connect a VPN server. These programs don't require any built-in  VPN service like others. Use these programs for this non-straight away VPN.
Tinc
OpenVPN
Freelan
FreeS/WAN
Download VPN Book on Windows for FREE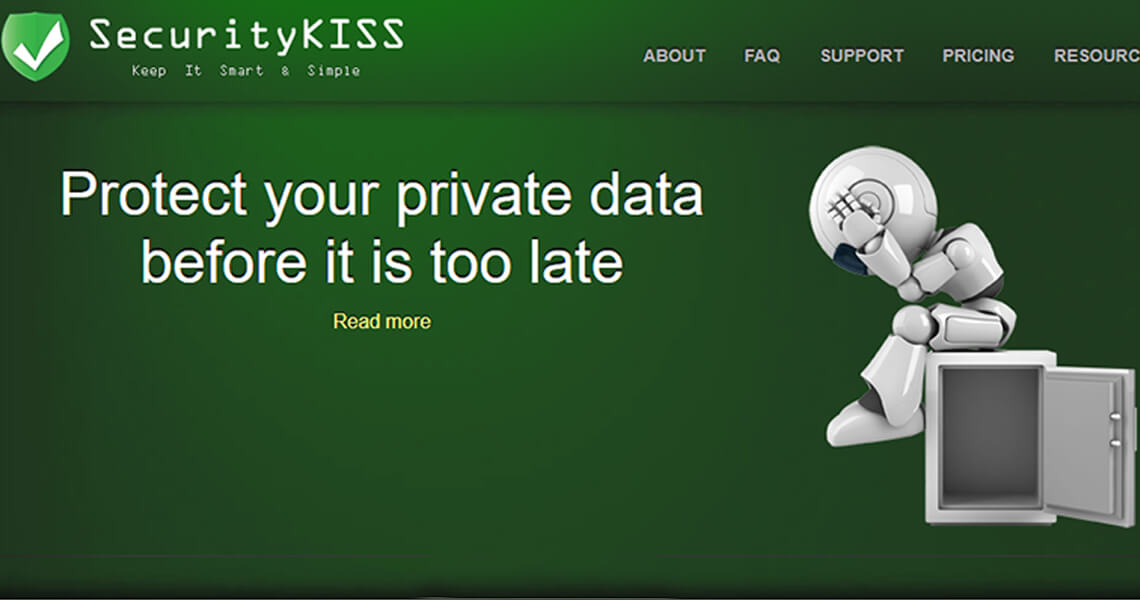 A simple Irish VPN with a weird name, of course, SecurityKiss VPN claims to protect your online presence from the evesdroppers.  This program requires a simple installation process that offers no installation or hidden add-ons. This VPN follows the same approach of free and paid tiers, the free version is limited to server locations, and you get 300 MB daily data cap.
You don't need to get registered to enjoy the free perks of VPN services with varying simultaneous connections depending on the number of devices you installed the software on. This free VPN windows client is lightweight requires 2.58 MB to install, and the look and feel are also desirable. SecurityKiss VPN allows you to switch servers and view connection statistics.
Download VPN Book on Windows for FREE

It is a free and low-cost VPN, providing encryption and IP spoofing to its thousands of global subscribers since 2012. The provider claims to be the most advanced VPN in the world – it's a reasonable service that suits VPN users. Spotflux offers P2P downloading, malware and ad-blocking, and bandwidth saving compression technology – LZO compression. The windows client of this free VPN is pretty basic with essential features. Spotflux keeps your DNS, and IP address seems normal so that the agencies can't identify the presence of a VPN protection. Furthermore, this VPN provider scans and removes malware in your incoming connections.
Download VPN Book on Windows for FREE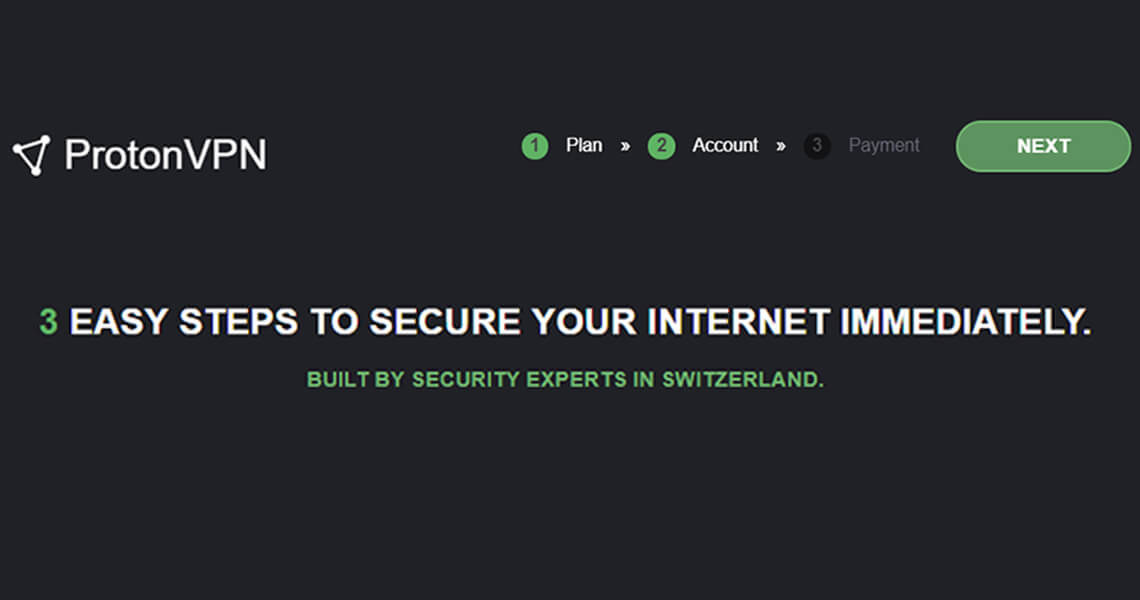 Proton VPN is newly launched by Proton Company. They offer both Paid and Free VPN for users. It's free VPN works like a magic on Windows, the most notable thing about Proton VPN is that there are no caps on Free VPN. In other words, you're free to use as much data as you want every month.
Free VPN only restrict you to number of server and number of connected device. You can use the Free VPN only on one device with 3 server locations. If you can live with the 3 locations offered by Proton VPN, this is an impressive free VPN provider with a strict no logging policy, and you can sign up with nothing more than your email address. You will get an ad-free Windows VPN service as they serve no ad on website and the App.
Download Proton VPN on Windows for FREE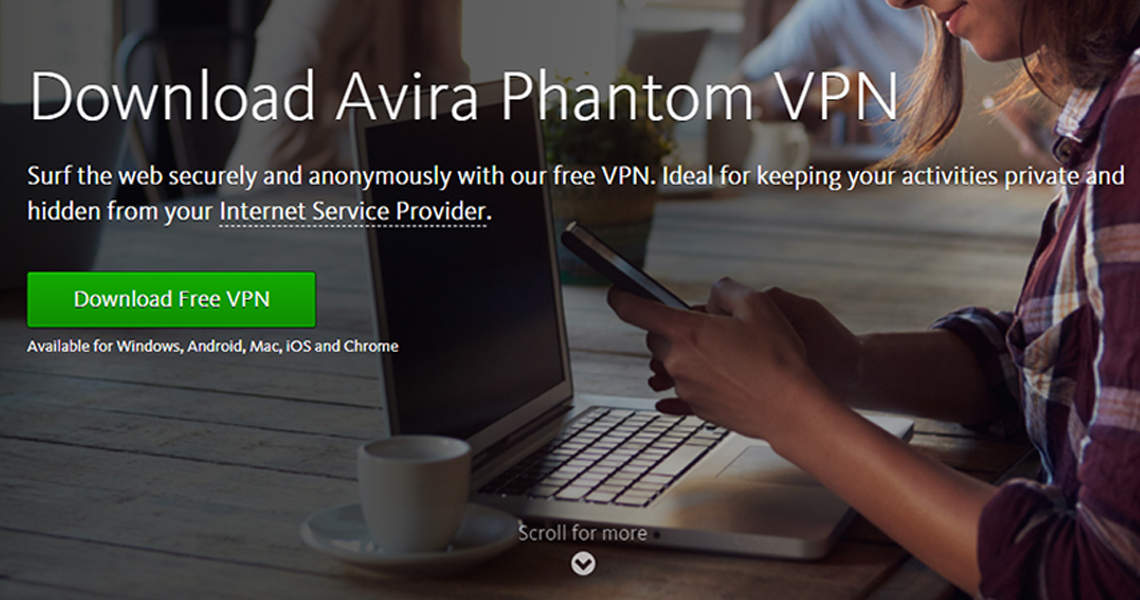 Are you looking for a non-US VPN from a well-known antivirus company, then Avira Phantom is the best deal. This VPN is a solid, yet simple and easy to use VPN offers risk-free trial with 500MB/month with no registration and restrictions at all. You can get connected to 20 countries – a trademark for a new VPN that has achieved in a couple of years. Upgrading is relatively easier and can be done within the client. You will see the two icons upon installing the software; Avira Connect and Phantom VPN. The windows client is presented decently indeed and will locate you to the nearest server by default – you can still change manually.
Download Avira Phantom VPN on Windows for FREE

Hotspot Shield is a seven-day free VPN alongside a premium (Elite) VPN services that are excellent for bypassing geo-restricted websites; including US Netflix. The highest ratio of Hotspot Shield's 500 million subscribers uses the free version shows the invaluableness of VPN services that are globally helping people suffering from website blackouts. You will be aesthetically pleased with the windows client of Hotspot Shield – the uncluttered and animated main screen becomes neat as soon as you turn it on. Pressing the large button – Click and Connect, takes you to the list of server location – sounds unorthodox, but gets the job done. For the additional yet important settings, go to the hamburger menu icon on the top left corner. This VPN is offering multilingual services.
Download Hotspot Shield VPN on Windows for FREE
"Want to use a Windows computer as a VPN client? Find the way out"
Free VPN Software for Manual Connections
Rather than downloading the VPN software, set up a VPN – it's right there in your windows control panel. Go through a step-by-step process
Navigate to Network and Internet → Network and sharing Center
Opt Set up new connection or network → Connect to a workplace
Go to the next screen and select Use my internet connection (VPN)
Now enter the server address of the VPN you like to connect.
Free VPN For Windows 7 – Is Windows 7 Still Safe To Use?
Windows 7 was one of the Microsoft most-loved, and reliable OS and most of us are still stick to it. Reportedly, 42.3% users are still using Windows 7 till now, compared to the 34.29% who has finally nagged and fooled by the Microsoft's offer of the free update to Windows 10. Following the trend of obsoletion, Windows 7 will eventually end its life cycle sooner or later. Microsoft doesn't want Windows 7 to be the next Windows XP, which required several support extensions to ensure maximum users to get along. To avoid extensive support extensions, mainstream support for Windows 7 has ended in earlier 2015, features addition has suspended and the deadline for extended support has scheduled on January 14, 2020.
Although you loved Windows 7, the most but, still making an upgrade essential when it comes to the safety of your PC; Microsoft claims that enterprise using Windows 7 is not secure enough even with patches. Windows 7 is still safe to use until the extended support ends, but nothing could be changed or improved.
How to Pick a Free VPN for Windows
Before we dwell upon how convenient it may seem opting for a free VPN service, we would first like to admit and inform you that a free VPN service is no match for a paid VPN service. Free VPN services are just there to give you the taste of it. It's just that welcoming hand that these VPN companies extend towards their potential prospects.
Moreover, there is a huge significance and demand of free VPN for Windows too, because Windows is the most widely used operating system in the world, but unfortunately does little when it comes to protecting and safeguarding internet user's privacy and hiding its online activities.
That said, let's checkout the main factors you need to consider before opting for a free VPN for Windows:
Number of Servers
Ad-Supported
Limited Bandwidth / Speed Throttling
Encryption Provided
1: Number of servers:
Usually, when you will opt for a Free VPN for Windows from the list above, you will observe that the free version of these VPNs would have limited number of servers. The number of servers made available actually show the quota allocated for free users by the VPN company. To access more country servers you need to go for a paid VPN service.
2: Ad-Supported:
Ads are annoying and are intrusive, there's no denying the fact, and that is why always look for a VPN service which actually doesn't make you watch ads. Free VPN service for Windows that you are using somehow has to compensate for the costs incurred in providing you the service, and this Ad option is actually their last resort.
3: Limited Bandwidth / Speed Throttling
Just to make sure that you don't go berserk with a free VPN for Windows, free VPN services make sure that their users don't surpass a certain threshold, which may compel them to opt for a premium version of their service. There's nothing much you can do in this scenario but there are VPNs which are not to notorious in this matter.
4: Encryption Provided
The industry standard for powerful encryption is 256-Bit, which is a pretty decent level of encryption, but when it comes to free VPN for Windows, you may not experience the same level of encryption, as said before, free VPN services come with limitations.
So, if you don't want to compromise on any of the mentioned factors then our honest suggestion would be to opt for a paid VPN client for Windows and be at peace while your stay online.
Free VPN for Windows- Too Good to be True, Right?
While this article is actually about Free VPN services and specifically related to free VPN for Windows, we would also like to educate you a little about the limitations that come with these free VPN clients for Windows. Yes! Just when you start to think that you are all good with a free VPN service, well, you only know one side of the story.
You simple cannot compare a fully featured premium VPN service with a free VPN service. Why? Well, all the above mentioned free VPN for Windows may very well offer the best they can for free, but obviously, server maintenance, company infrastructure and running a whole company requires some serious finances to keep running. Hence, there's always a bargain.
We have some serious repercussions of using a free VPN service in the past and it would be better if you can go for a paid VPN service as the free VPN for Windows that you'll be using would have limited servers, limited features and limited speed, which can be annoying for most of the power users out there who like to surf internet without any hindrances.
Here're the three top paid VPN providers that you should trust for unlimited services.
Hope this article will help you choose between your next Free Windows VPN. If you have any other suggestion you can share with us in the comment section below.