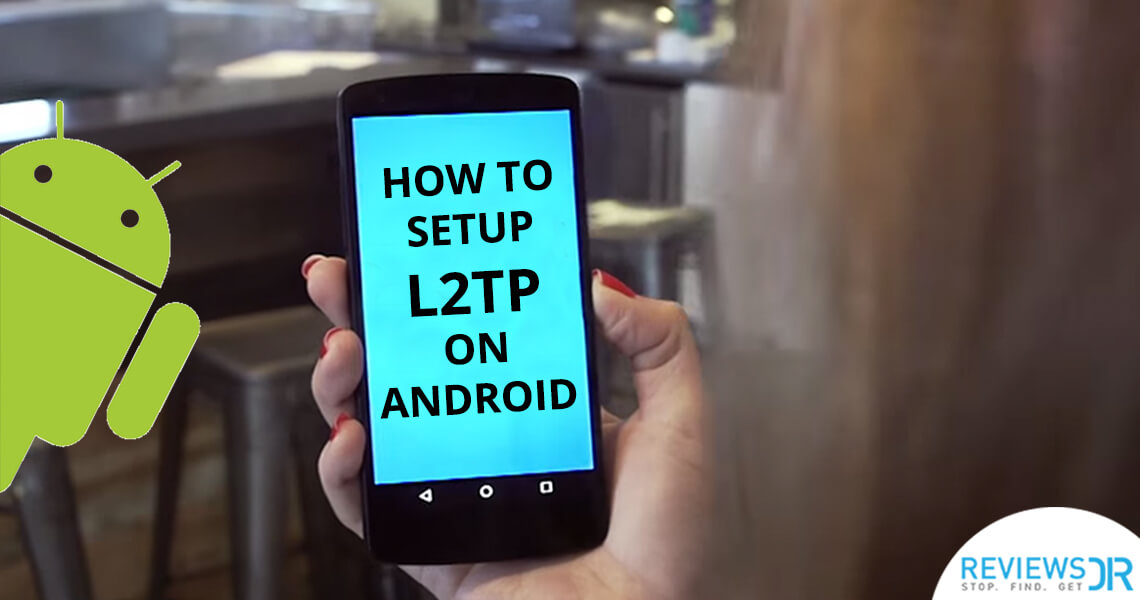 How to setup L2TP on Android? Setting a VPN on Android is essential. With recent news of privacy-eroding deregulation and the ever-present threat of online data theft, VPNs are in the news more than ever. Recent US laws are making it legal for ISPs to collect and sell users' data to advertisers and third parties without taking any prior consent. In the UK, it is illegal to watch porn without submitting an application to your ISP first. Similarly, in Australia, you may receive a legal notice if download a movie via torrent. All these restrictions and legislation are taking our online freedom away. VPN is the only way to take back our freedom.
There are a lot of different ways to set up a VPN on your Android Phone. You can also setup and use Android's built-in VPN tool for L2TP. L2TP is more recommended than PPTP because PPTP offers zero encryption. With L2TP/IPSec protocol, a user can avail both better speed and utmost security.
Let's check out our step-by-step process of setting up L2TP on Android.
Setup L2TP on Android Manually
Step # 1: Access the main 'Setting' screen on your Android device and tap on 'More' under 'Wireless & Networks.'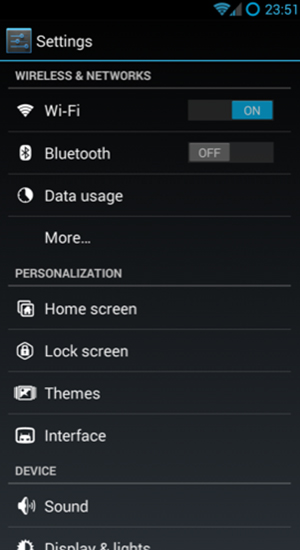 Step # 2: You can spot VPN on the next screen. Tap on 'VPN' option.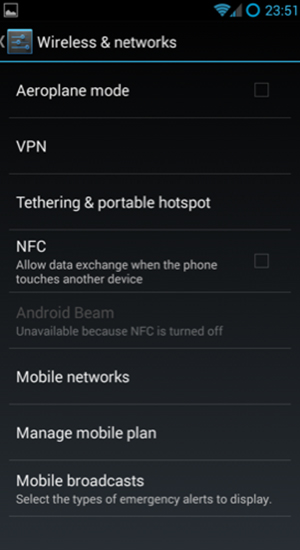 Step # 3: Now, tap on '+' sign beside the VPN.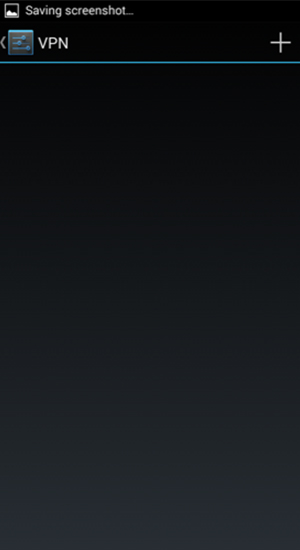 Step # 4: In the next screen, you will need to provide certain information including: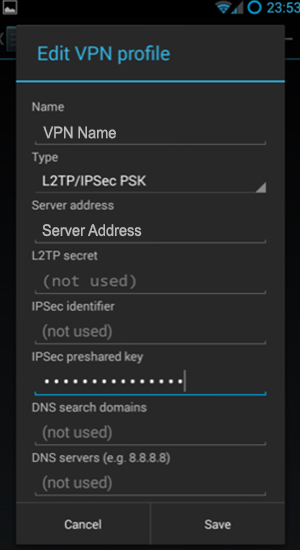 Name for the connection (Better use L2TP/IPSec if you have already setup VPN for PPTP on your Android)
Under 'Type' select L2TP/IPSec PSK VPN
Enter the address of one of the L2TP servers from the server list provided by your VPN provider (depending on which country you want to connect to).
Enter the IPSec shared secret key. You can find it on your VPN provider's website or via live chat.
Tap on 'Save' to continue further and saving up the details.
Step # 5: Now, tap on the newly created VPN profile. Next, you will be asked to provide your VPN credentials (Username and Password). Tap on 'Connect.'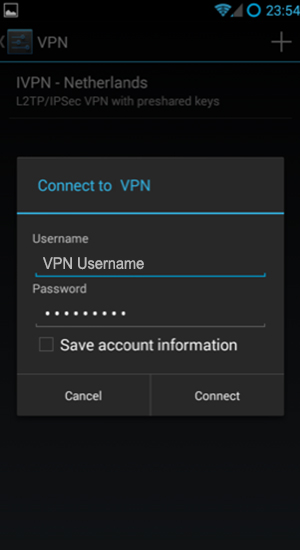 Step # 6: Once connected you will see the following screen.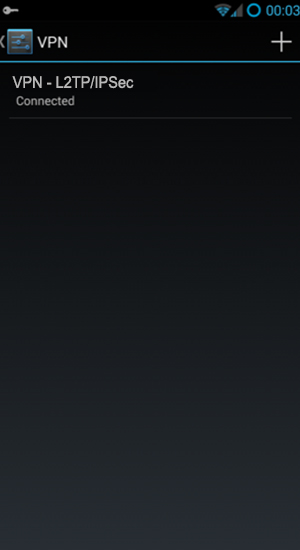 Step # 7: To disconnect, tap on the VPN connection.
Top 5 Best Android VPN – 2017 Edition
Selecting the best Android VPN is not easy. A VPN connection does add a hop to your connection. A fast VPN shouldn't add a delay, but some free mobile VPNs will make it tough to do things like video calls. Speeds vary from one VPN service to another. How can I select best Android VPN? Well, that's what we are here for. We have compiled a list of top 5 best Android VPN for 2017. Check out the list below:
So, Should I Use A VPN On Android, or Shouldn't?
You SHOULD!
While not everyone wants or needs to use a VPN if you do there's no reason not to use it with your Android device. You won't notice a proper VPN when it's running unless you look for it. Google themselves use a VPN for Project 'Fi' users who connect to public Wi-Fi hotspots. You'll not know anything extra is happening.
You may hate hearing it, but it's true. There are no downsides of using a VPN on your Android device, especially L2TP VPN. So, why risk your privacy and online identity, when you have nothing to lose. Select a recommended VPN (ExpressVPN), subscribe to its services and start using it on your Android phone.