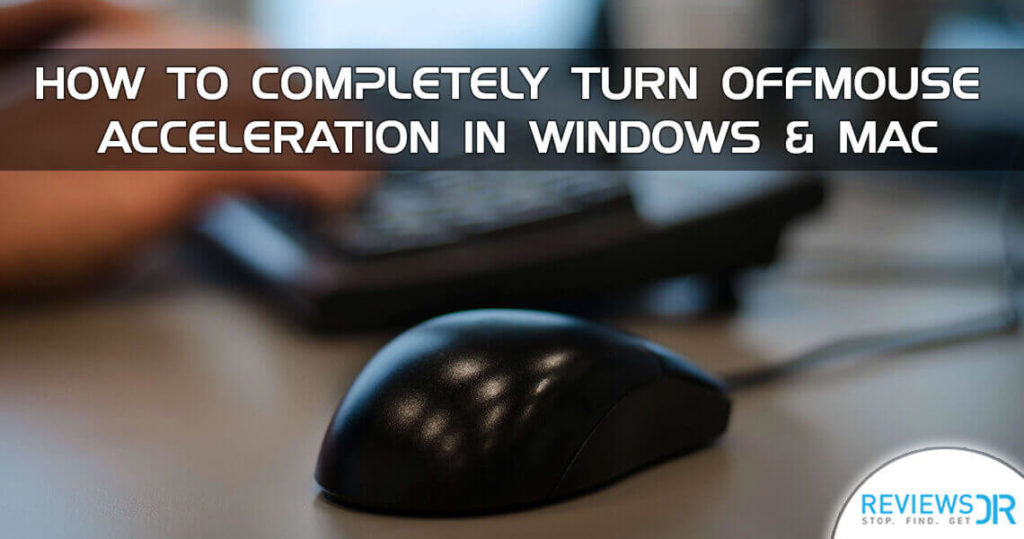 Mouse Acceleration – What the he*l is that? If you have incurred the term for the first time and those were the first words spoken out of your mouth, then my friend, don't worry, you are not alone. Every gamer, at one point in his life, has heard that mouse acceleration might be the reason he cannot ace a particular game. Of course, which led to the obvious search of "how to turn off mouse acceleration." Well, we intend to tell you the answer and much more.
We have developed a complete guide for people looking to find out about the mouse acceleration issues, and how to disable mouse acceleration for a smoother experience. This guide will also explain how mouse acceleration is even connected to gaming, its advantages and disadvantages and everything else surrounding it.
Let's begin with our guide of how to turn off mouse acceleration in Windows and Mac, shall we?
What does Acceleration in Mouse Mean and How It Affects Performance?
Mouse acceleration is the direct relationship between the speed of the mouse movement and the distance the cursor moves on screen. In simple words, the slower you move the mouse, the less distance it will travel on the screen of your computer and vice versa.
When the mouse acceleration is off, the cursor moves a fixed distance without considering the speed of the mouse movement. Mouse acceleration doesn't seem like a big thing normally. However, certain activities are done better when the acceleration is off, like gaming. Several other factors affect the performance of online gaming. We have covered an article where we explain how a gaming VPN significantly improves your online gaming experience.
The Advantages and Disadvantages of Mouse Acceleration
The advantage of mouse acceleration is pretty obvious. It lets you play as per the movement. You can navigate your way as much you move the mouse. It is quite helpful when you have to select the entire page of the website or when you are drawing something in Photoshop.
As mentioned earlier, gamers are very irritated by the inconsistent movement of the mouse. In a shooter game, you may find it useful to play when the acceleration is off as you can focus on other aspects of the game. The absence of surprise when you move the mouse is appreciated in such types of games.
The muscle memory is when your muscles remember the precise movement to complete a certain task. Since gaming is a consuming activity, it is hard to focus just on the movement of the mouse so muscle memory cannot be developed here. Hence, having the mouse acceleration off helps more in a game..
Types of Mouse Acceleration
Following are the types of mouse accelerations that we discovered while searching on the subject of  turn off mouse acceleration;
Positive mouse acceleration
Positive mouse acceleration means the faster you move the mouse, the cursor will move a large distance. This is the expected and normal output.
Negative mouse acceleration
Negative mouse acceleration is when the mouse is moved rapidly but the cursor movement remains slow on screen. It is an abnormal behavior and indicates a problem in the input or output of the mouse.
How to Turn Off Mouse Acceleration
So now that you know about mouse acceleration and what mainly affects the performance. Let's quickly jump on the subject of disabling mouse acceleration for a smoother experience. As the article aims to help everyone, we will be splitting the article in the following subjects:
Our research shows that both Windows and Mac users find it difficult to disable mouse acceleration. We have prepared this guide to help both OS users to quickly turn off mouse acceleration from their operating system.
How to Turn Off Mouse Acceleration in Windows
Gamers love Windows machine, hence they require good mouse experience while they are in the game. To disable mouse acceleration in different Windows OS, you need to follow some simple steps to turn off mouse acceleration and have a better gaming experience. We have mentioned the complete process to turn off mouse acceleration in Windows 8 and 10 below;
How to Disable Mouse Acceleration in Windows 10
If you are using Windows 10, the below steps will help you to turn off mouse acceleration quickly.
Open Control Panel > Hardware and Sound > Devices and Printers.
Select your mouse in "Devices".
A new window will pop-up, select "Pointer Options"
Under 'Select a pointer speed", uncheck the box "Enhance pointer precision"
Click "Apply" and it is done.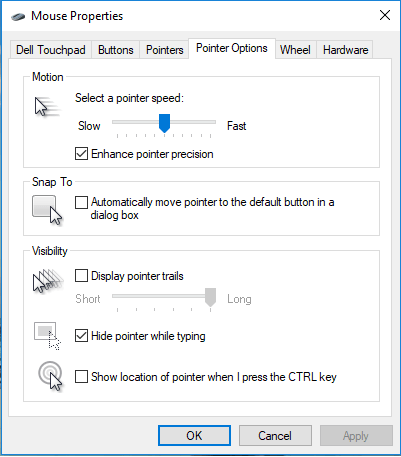 How to Turn off Mouse Acceleration in Windows 8
If you are on a Windows 8 machine, the below steps will help you to disable  mouse acceleration quickly.
Click Start menu > Control Panel > Appearance and Personalization.
Choose Display > Advanced Settings.
On right top corner, click on the Troubleshoot tab.
You have to move the pointer all the way left on Hardware Acceleration to turn off mouse acceleration.
After doing so, click Apply and then OK.
Read Also: How A Gaming VPN Can Help Reduce High-Pings and Lags
How to Turn off Mouse Acceleration in Mac
Mouse acceleration can be disabled on Mac be repeating steps shown in the following video tutorial;
Disabling Mouse Acceleration Will Do Wonders
Disabling mouse acceleration will change your gaming tactics forever. Earlier, in tense moments of your games, you used to lose control and couldn't handle the movement. The responsible party was your mouse acceleration but you blame yourself for the blunder. However, once the mouse acceleration is off, you will be overjoyed with the newly-found control on the mouse and eventually on the game.
What Else Can Be Done to Improve Mouse Acceleration & Gaming Experience?
Skills and gadgets make the gamer commendable. We have just explained the hack how to turn off mouse acceleration to improve your gaming experience. However, we also advise our readers to buy gadgets that can do the wonders for them. You can check our post on best cheap gaming mouse where we discussed all the best options that can be light on your pockets, but handy with the gaming experience. To add cherry on the top, a mechanical keyboard would do wonders with your gaming experience. Check our post on best gaming keyboard under 100 and pick the suitable budget option to fill your gaming closet.
Were you able to turn off mouse acceleration? If not, tell us what's bothering and we will fix it for you.