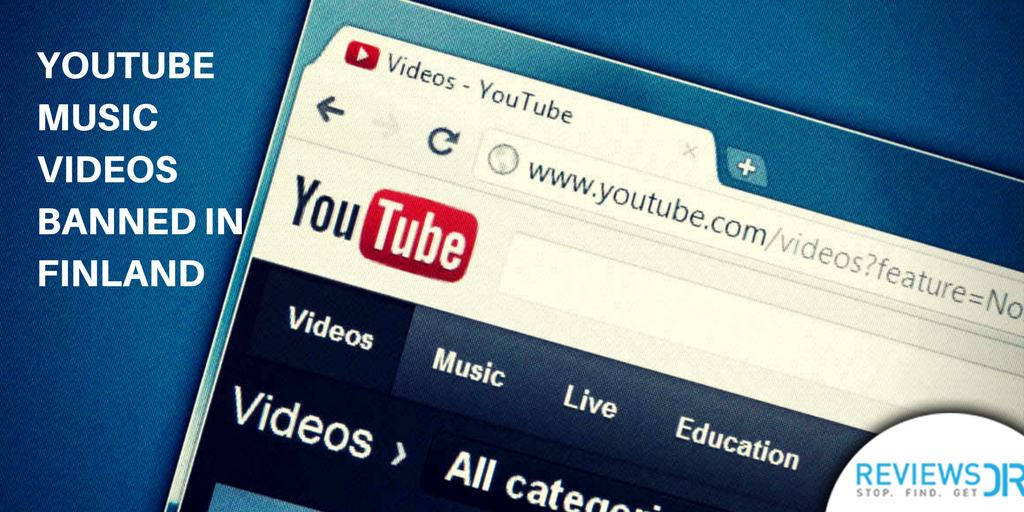 UPDATE: After a recent blockage of YouTube music videos in Finland, users can now access the content without any restrictions as it is online. In case of any blockage, feel free to connect to a VPN to access all restricted content from your location.
On December 1, 2017, a lot of Finnish Internet users reported the following error when trying to watch the favorite music video on YouTube.
"Video sisältää materiaalia, jonka omistaa TEOSTO."
The error means, the music video you are trying to access is owned by TEOSTO and is not available in your region. Many resources have claimed that as of December 1, 2017, YouTube has banned the access of thousands of music videos including the Finnish anthem, as it failed to reach a licensing agreement with local performance copyrights agency, TEOSTO.
There's no time limit given by the YouTube or TEOSTO Agency for lifting the ban. Meanwhile Finnish netizens will have to use the backdoor to access these music videos on YouTube.
YouTube has the following statement published earlier on their website explaining the situation.
"We were unable to reach a new licensing agreement with TEOSTO. Because of this, some videos containing music will be blocked in Finland,"
The bad news comes only days before the nation is all pumped up and enthusiastic to celebrate the 100th independence celebration on December 6, 2017. Due to the ban, Finnish streamers are devastated as they couldn't access the easiest way to listen to the music, especially the national anthem.
But, don't worry Finnish netizens, we have wrapped-up an early gift for your 100th Independence celebration. Here's an easy and most affordable way to unblock banned YouTube music videos in just 3 simple steps.
How To Watch Blocked YouTube Videos In Finland With VPN
If you want to watch any blocked YouTube video on Finland, you have to mask your Finnish IP address, and one of the easiest ways to hide IP address is VPN. VPN (Virtual Private Network) allows you to hide your IP address and replace your existing location with another location which you desired. In simple term, you can dodge YouTube restriction into thinking you are in the USA instead of Finland. Hence, no more blocked videos.
Step # 1: First, sign up with any of the VPN provider listed below (Top 5 best VPNs for Streaming YouTube)
Step # 2: Download the free VPN app from providers' website or configure manually using the simple guides.
Step # 3: Connect to Finland server via the VPN app.
Tada! Now you are all set to watch all your favorite YouTube videos from anywhere.
Besides unblocking YouTube videos, you can use VPN to unblock geo-restricted UK, USA, French or Australian streaming channels. For example, HBO GO, BBC iPlayer or Hulu all become accessible with VPN.
You can download torrent safely; your ISP will not be able to trace your torrent downloads.
We have already listed the best premium VPN providers for you. But if you don't want to spend money for accessing just one YouTube video, here's what you can do – Subscribe to a best FREE VPN service.
If you are a Finnish netizens and trying to find the best VPN provider to access blocked YouTube videos, ExpressVPN is the best VPN service you can use to overcome all  YouTube restrictions in Finland. ExpressVPN servers will help you get around restrictions imposed on all streaming channels in Finland.
Conclusion
Yes, Its is true that the videos which were blocked will soon become available again. But not before December 6, 2017, the National anthem is the best way to show your patriotism with your country so in the meantime, simply use VPN to bypass regional restrictions and watch any video including National anthem.
Have a very blissful Happy Independence day.