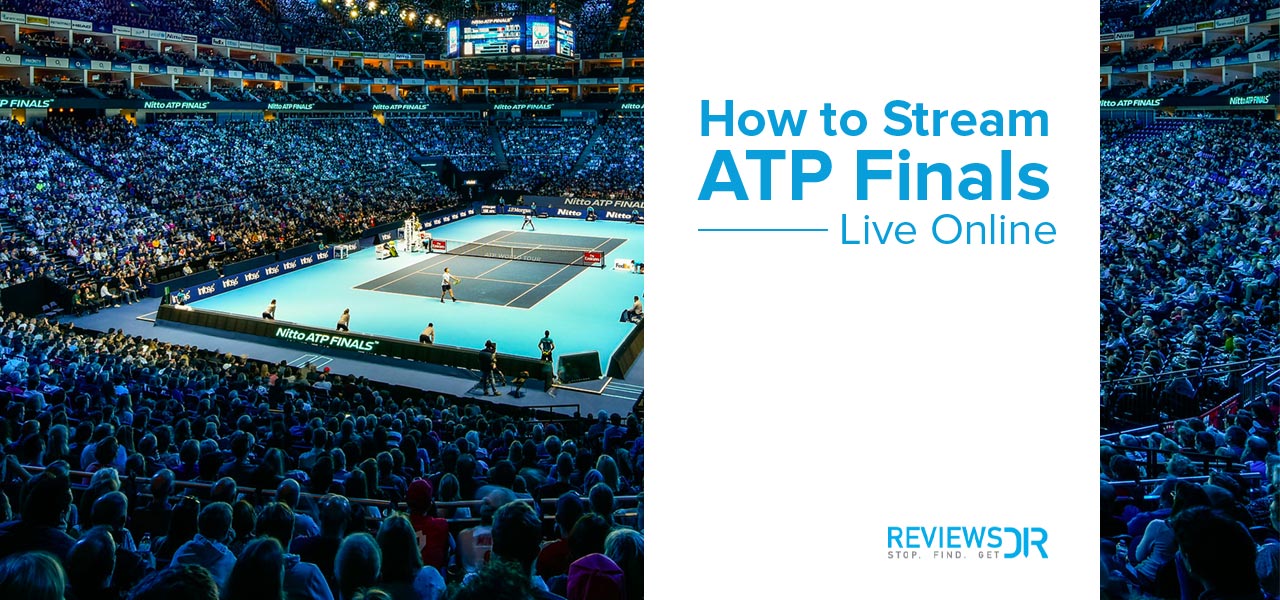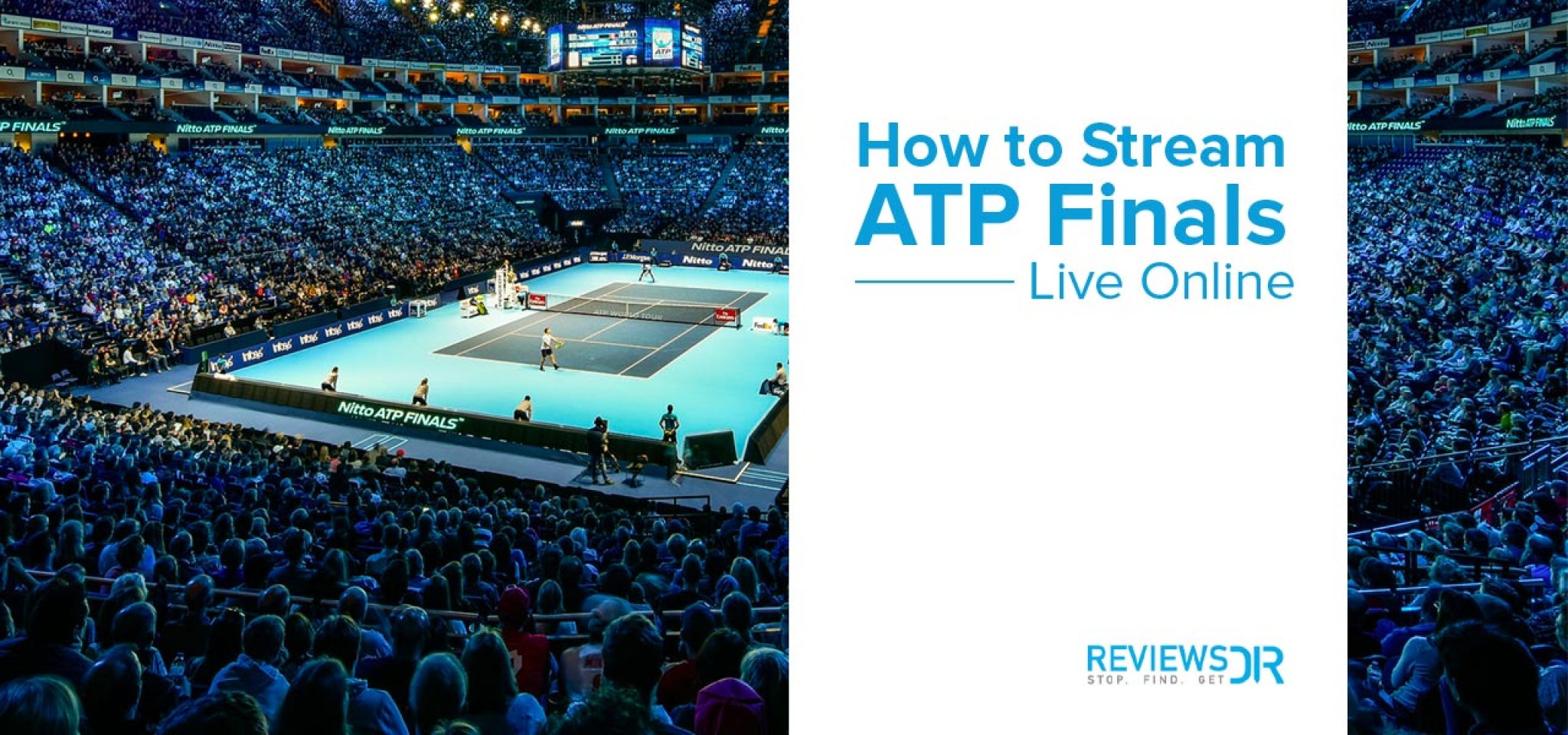 The next big Tennis will be happening in O2 Arena in London, UK – ATP World Tour 2018 Finals, starting from November 12th, and will be played till November 19th, 2018. This season-ending event among the highest-ranked singles and doubles teams will be the 49th edition of the tournament, hope you guys are either planning to buy ATP Finals 2018 tickets, which are already on sale or will find the suitable channel to watch 2018 ATP Finals live online.
The ATP run tournament is a part of the 2018 ATP World Tour, serves as the season-ending championships for ATP Tour players. The qualifying eight players are split into two groups of four. The two best players in each group progress to the semifinals, where the group winners face the runners-up of the other group. This stage would be a knock-out stage; the same will be applied to the doubles.
Don't know, how many channels will broadcast the 2018 Nitto ATP Finals? Worry not! We are here to serve.
Where To Watch 2018 ATP Finals Live Online?
BBC and Sky Sports secured the official rights to broadcast the matches in the United Kingdom until 2018; pay £150.50 and get a TV license to enjoy BBC's UK services free from ads. A TV license lets you download, record, or watch 2018 ATP Finals live online and any other BBC or programme on any channel, even on iPlayer (live, on demand, or catch up) across all the available platforms.
The best way to watch ATP Tour Finals 2018 is via BBC iPlayer, that requires you to sign in with a registered account to access BBC services online via the web or the mobile apps. The BBC doesn't require payment anything other than standard television license fee to watch BBC through TV or online.
A BBC account is free to sign up for, but have to pay the TV license fee, to watch BBC iPlayer or anything else in the UK, but legality to watch television in the country is mandatory. One other benefit of a BBC account is that you can link your child's profile with yours for parental controls.
In the United States, ATP London 2018 finals matches will broadcast on ESPN channel. In France, M6 will telecast only the final match of the tournament. Mostly Sony network telecast in India of tennis ATP tour finals 2018.
More channels details are here.
| Countries | Channels |
| --- | --- |
| Canada | TSN |
| Australia | ESPN2 HD |
| Brazil | Globosat Brazil |
| Germany | Sport 1 |
| Greece | OTE |
| Italy | Sky Italia |
| Romania | Digi Sport |
| Austria | ORF |
| Bulgaria | TV Plus |
| Belgium | BeTV |
| Japan | NHK |
| Europe | Eurosport |
| Puerto Rico | ESPN3 |
| Denmark | Discovery Network |
How To watch 2018 ATP Finals Live Online From anywhere?
Since BBC and all the other media giants including Netflix is geo-friendly, means only the regional viewers can access the content: BBC is limited to UK citizens, while rest of the world would end up with an error.
Yes! You heard it right; everything is accessible if you're locating (at least virtually) in the UK, else you'll be geo-blocked. But wait! There could be something that would take you to the virtual vicinity of the UK; we are talking about VPN – virtual private network, that hides your IP address and assigns you a shared IP based on the region being selected.
Like, you select the UK server, and you turn to be a UK citizen for ISPs there, and no one would ever know your actual location if you're using the highly anonymous VPN with a most extensive network of servers. Less reliable VPNs can log your data and can hand over to higher authorities. So, don't go for anything less than the best.
Some of the best well-known and reviewed VPNs are;
Click the download button and install in your device
Sign up and then sign in using the same credentials
Launch the VPN app and connect to the UK server to get your device ready to access 2018 ATP Finals live online.
Find the ATP World Tour finals schedule here.
ATP Finals 2018 Is All About…..
The 2018 ATP Finals is a round-robin format followed a knockout stage. Grigor Dimitrov won the singles category of the 2017 ATP Finals, that was Dimitrov's his eighth of his career and fourth title of the year. In the doubles, Henri Kontinen and John Peers created an upset. Coming to the finals, the Brazilian-Polish duo Lukasz Kubot and Marcelo Melo were the favorites to win. But Peers and Kontinen won the final in straight sets.
A per the latest standings, Rafael Nadal, will be the top-ranked player this year, followed by six-time winner Roger Federer. Argentinian Juan Martin del Potro third follows German Alexander Zverev. Fifth on the list is five-time ATP Finals winner and 2018 Wimbledon winner Novak Djokovic.
Favorites among the doubles are Jamie Murray, Bryan brothers, and Bruno Soares and last year's runners-up Marcelo Melo and Lukasz Kubot.
The singles and doubles champions at the 2018 ATP Tour Finals will receive a minimum of $1,785,000 and $284,000 respectively.