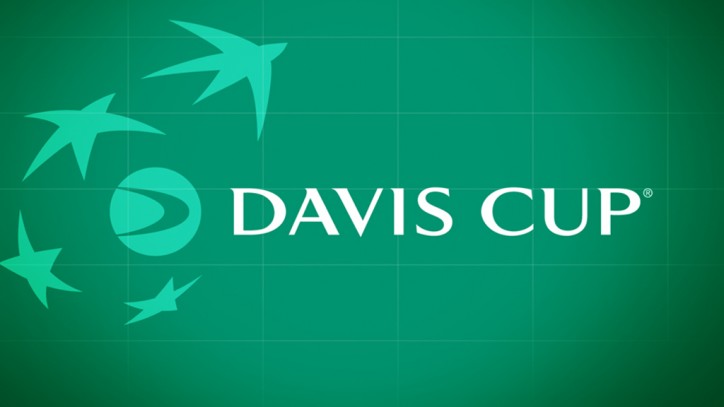 Davis Cup is the biggest event in the world of tennis and is also coined as "The World Cup of Tennis" by its organizers and the community as a whole. It's an international event in men's tennis and it involves players from different countries competing against each other in a knock-out style format which makes every match of Davis Cup interesting and a fun watch.
Just to give you a little recap of what has happened up till now in the Davis Cup 2017, here are some pointers mentioned below that'll ease you through understanding the current rankings and lineup of future matches: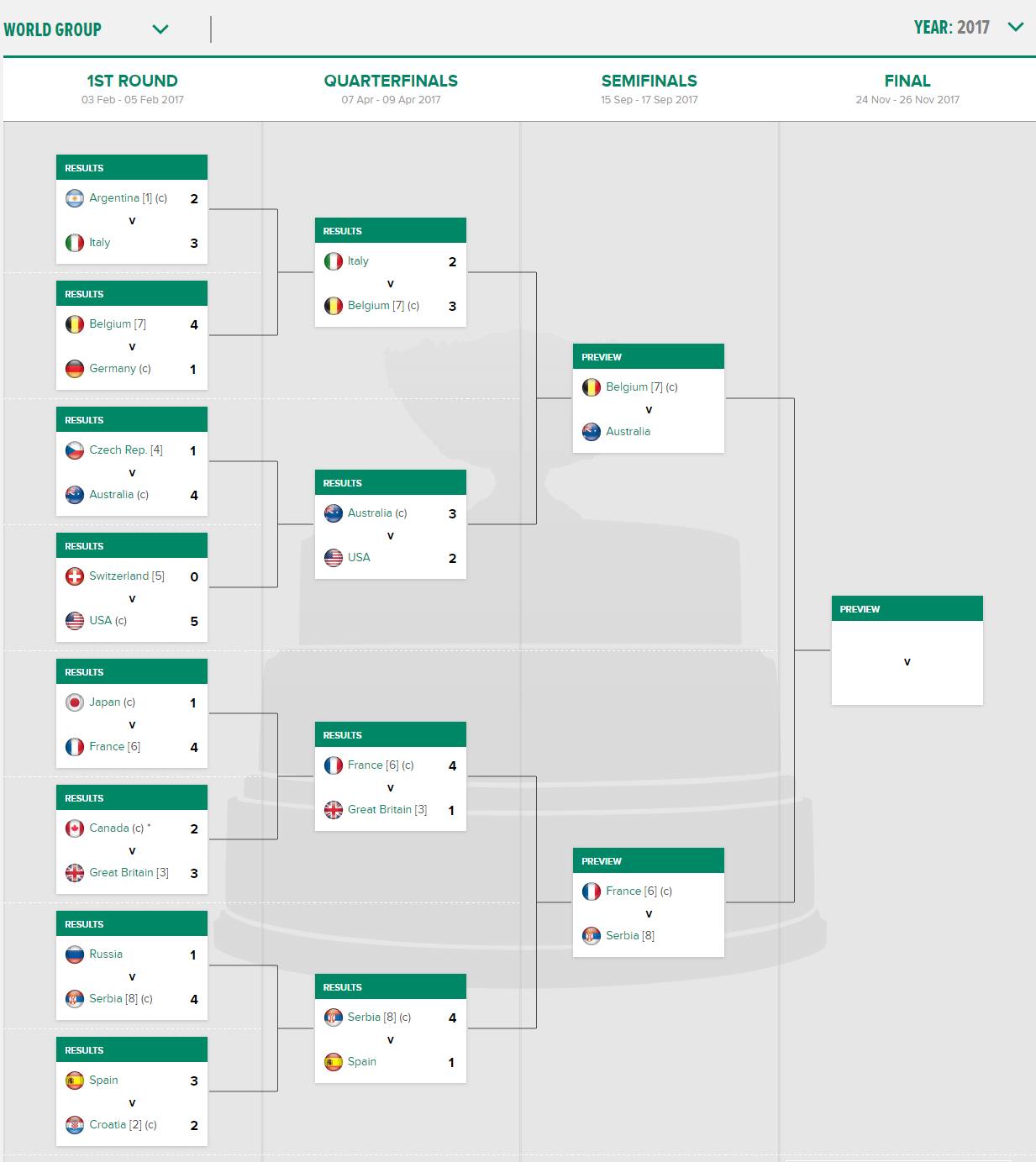 Davis Cup 2017 Quarter Finals Results
Davis Cup 2017 Quarter Finals were played from Friday, April 7 to Sunday, April 9 and the competing teams were,
Italy V Belgium
Australia V USA
France V Great Britain
Serbia V Spain
Belgium defeated Italy on April 9th, Sunday and became the last team to make their way onto to the semi-finals of the Davis Cup 2017 as David Goffin came victorious in the match against Paolo Lorenzi of Italy in the fourth rubber.
Serbia and France qualified for the semifinals a day before, on Saturday, and later Australia too followed the lead as Nick Kyrgios won the match against Sam Querrey of USA.
How and Where To Watch Davis Cup 2017 Online
Davis Cup is watched by millions of tennis aficionados all over the world, but it's only officially broadcasted on BBC iPlayer which is geo-blocked and can only be accessed by viewers residing in the UK. So if you are someone who is residing in USA, Canada or outside of the allowed region, you would need a VPN (Virtual Private Network) to stream Davis Cup 2017 Matches and the finals online.
To access BBC iPlayer or any geo-restricted website that's broadcasting Davis Cup 2017 online, you can choose any of these VPNs mentioned below to choose the server of that country where Davis Cup is being broadcasted and watch Davis Cup 2017 online like a local:
When Are the Davis Cup 2017 Semifinals?
Davis Cup 2017 Semifinals are scheduled from 15 September to 17 September 2017. The following team will play the Davis Cup 2017 Semifinals:
Belgium V Australia
France V Serbia

Belgium's David Goffin phenomenal victory against Italy's Paolo Lorenzi with 6-3 6-3 6-2 sent Belgium to their home ground to face-off against Australia who bagged its victory against the United States as Nick Kyrgios's won against Sam Querrey.
France also managed to beat Great Britain and inched their way up to the Semis where they have to face Serbia's, Novak Djokovic.
So, the lineup seems pretty exciting and tennis players all over the world just can't wait to watch Davis Cup 2017 Semifinals as it's just the matter of time when it'll get started.
When Are The Davis Cup 2017 Finals?
Davis Cup 2017 finals are scheduled on 24 November to 26 November 2017 and the two teams that'll qualify from Semifinals will go against each other to fight for the ultimate glory for their country in tennis. Currently, the critics and fans predict that Belgium and Serbia will qualify for Davis Cup 2017 Finals, but only time will tell who would be victorious as any second the tables can be turned over and we can see some really unexpected results.
Conclusion
So, now that you know where to watch Davis Cup 2017 Semifinals and Finals, prepare in advance and get yourself a VPN so that you don't miss the live action no matter where in the world you are residing at the moment. Davis Cup is the world cup of tennis, so keeping in mind the magnitude of the event, reserve your spot virtually now before time and stream Davis Cup 2017 without any hassle.