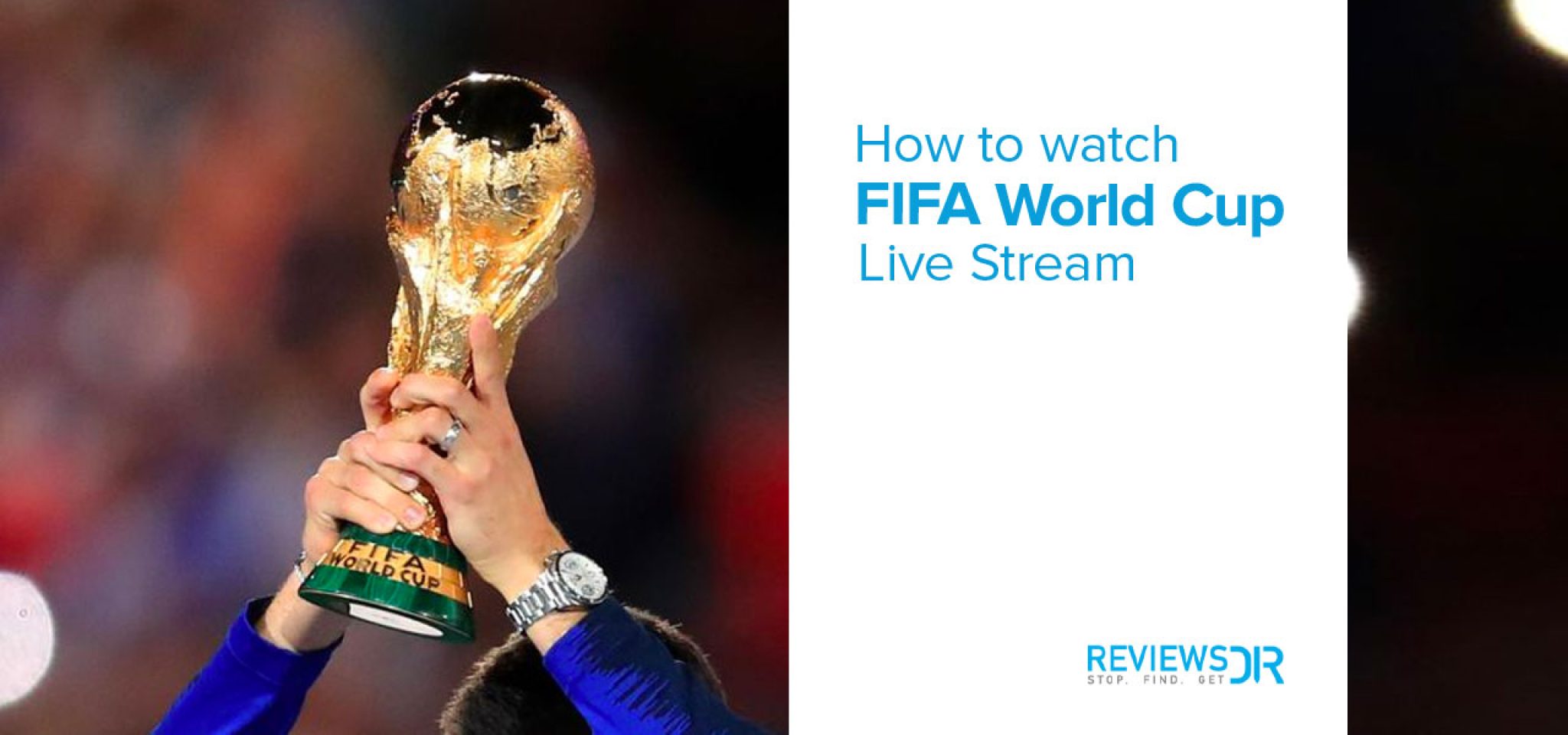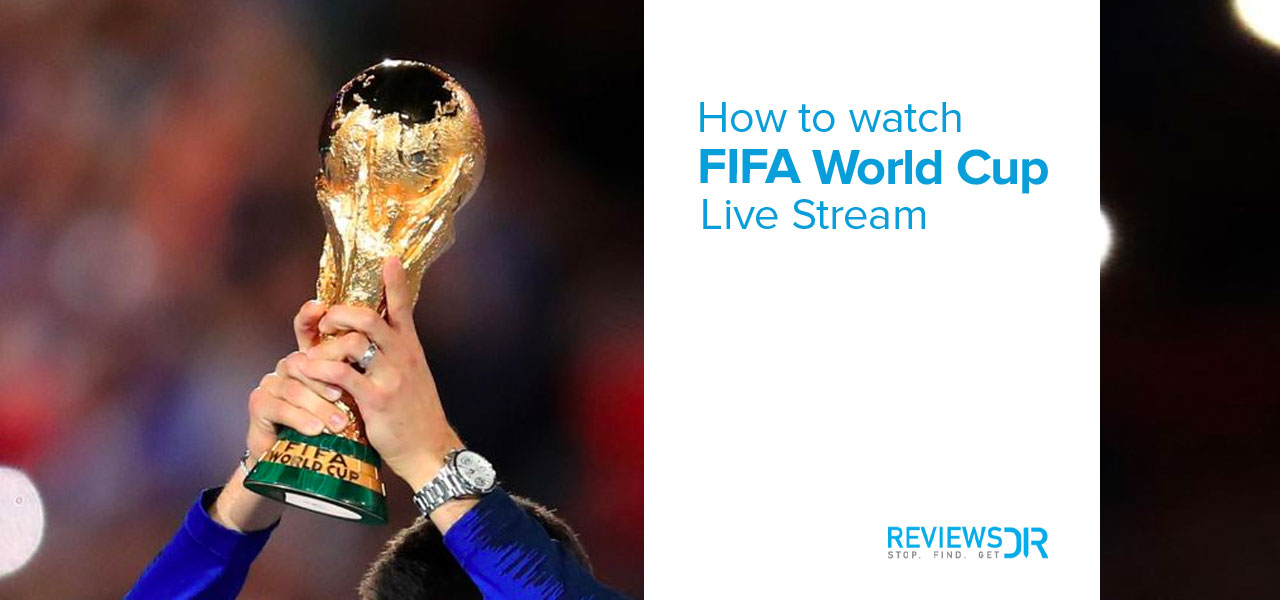 It's time to gear up for the 2022 FIFA World Cup live stream. This colossal tournament is about to begin on 21st November 2022. So, here's a complete guide on where and how to enjoy the FIFA World Cup matches from anywhere without any hassle.
Try ExpressVPN Now
Subscribe to ExpressVPN to Watch FIFA World Cup Live Streaming
No need to worry about how to watch FIFA World Cup live streaming from anywhere if you use ExpressVPN. Get ExpressVPN now with a special offer of 49% off plus 3 months free. Try it for 30 days and get a full money-back guarantee.
Last Update Made On: 23 November 2022
Best Platforms for FIFA World Cup Live Streaming
FIFA has dedicated broadcasting partners. Depending on your location, you will be able to enjoy the FIFA World Cup streaming on the following channels.
Fox and Telemundo
If you are in the USA, you can stream the FIFA World Cup live match on Fox Network and Telemundo.
You can watch the FOX channel on television and also on the online platform of FOX.com. You can sign in without any additional cost if you are a television subscriber of the FOX network. For that, you will just have to select your TV provider. Otherwise, you will have to sign in to your account. You can even download the FOX Now app and enjoy the FIFA World Cup watch on your chosen device.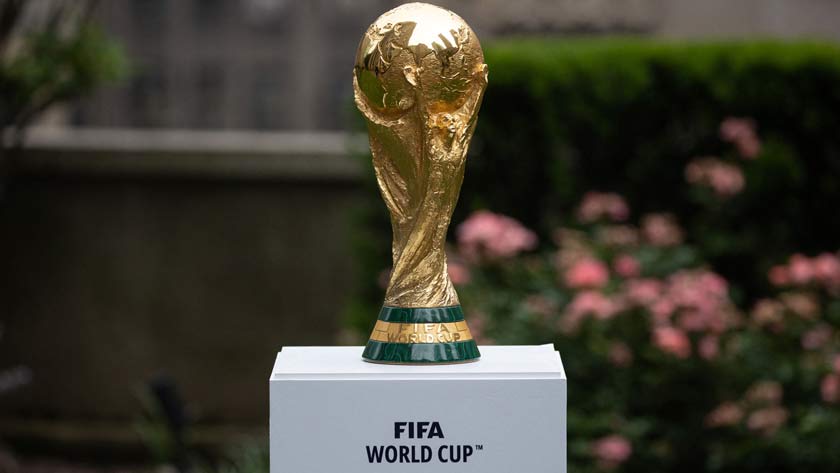 The FOX Now is compatible with devices like Android and iOS mobile phones, tablets, Roku, Apple TV, Google Chromecast, Android TV, Xbox, etc. However, if you choose the FOX network for FIFA live stream online or on TV, you will definitely have to pay subscription charges. Further, enjoying the FIFA World Cup live streaming on FOX.com may not be possible outside a defined territory or the USA, to be more specific. In such cases, you will need a VPN with a USA server to access this channel online from any part of the world.
There is more to it. You can enjoy the FIFA World Cup live streaming on many USA-based streaming websites. Sling TV, fubo TV, Hulu, Peacock Premium, etc., will help you enjoy the FIFA World Cup 2022 live stream. All these platforms broadcast content from FOX TV. However, thanks to Geo-blocking, even these channels do not work outside the USA. So, if you choose these platforms for FIFA World Cup live streaming, you will need a reliable VPN connection and a paid subscription.
Telemundo is another TV channel for watching FIFA matches. You can enjoy the FIFA World Cup live streaming online on Telemundo as DirecTV Stream, Fubo TV, Hulu, Peacock, etc., and broadcast content from this channel. These streaming sites work with a lot of devices like Android and iOS mobiles, tablets, Fire TV, Apple TV, Chromecast, and Roku. Still, the online platforms to access content from Telemundo are paid. Further, most of them are USA-bound, and you will fail to stream these when you are located in other countries.
BBC and ITV in the UK
BBC is the official broadcaster of the FIFA 2022 Football World Cup. It's a free-to-air channel. Further, you can watch it online on the BBC iPlayer. This online platform works on various mobiles, tablets, computers, smart TVs, gaming consoles, and digital boxes. But the catch is that it doesn't work outside the UK. So, your plan for FIFA World Cup matches live streaming on BBC iPlayer will definitely fail if you don't have a VPN with a UK server base.
Another popular platform for FIFA World Cup live streaming in the UK is ITV. You can also enjoy the matches online by subscribing to ITV Hub+ through the ITV Hub app. You can watch this app on devices like Android and iOS mobile phones, tablets, computers, laptops, Samsung smart TVs, and Apple TVs.
Along with these channels, you can watch FIFA World Cup on Viacom 18 (India), TV Globo (Brazil), SBS (Australia), beIN Sports & TF1 (France), ARD, ZDF, Deutsche Telekom (Germany), etc. Having mentioned some of the best platforms to watch FIFA World Cup, we will discuss free channels for FIFA matches streaming in the next section.
Try ExpressVPN Now
Get Your 49% Off Now (Offer Valid Until November 2022)
Watch FIFA World Cup Live Stream on Free Streaming Sites
You will find many links on the internet suddenly popping up, enabling you to watch FIFA World Cup live stream for free. These links usually come alive just when the match is about to start. However, often clicking on these free links can expose you to the risk of malware attacks. So, we have curated the names of some good free streaming sites to watch FIFA World Cup.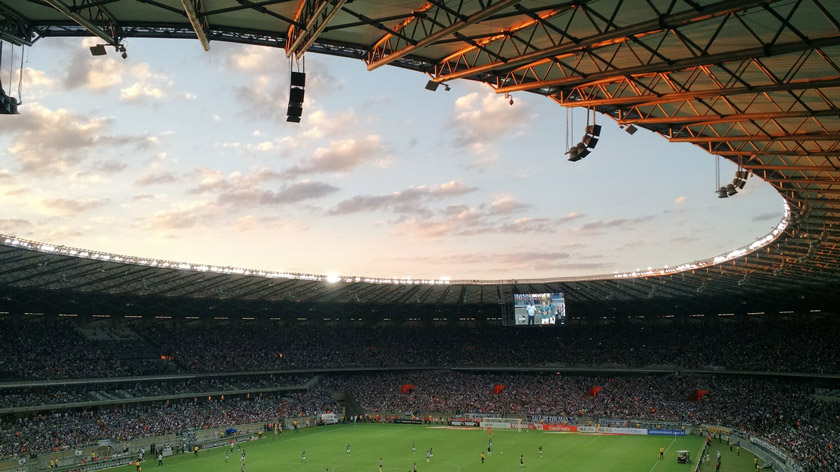 Stream2Watch
Stream2Watch is a free streaming site that earns revenue through advertisements. Further, it is available on any device with an internet connection. . However, you can watch FIFA World Cup live streaming on this channel only within a defined territory. Also, some of the ads may have malware, posing a threat to your security.
To avoid all these perils, it is always wiser to use a VPN. A VPN will assign you an IP of the country where it works. Your actual IP and location will also remain hidden. Further, it will encrypt your data and online traffic to keep the problem of a malware attack at bay.
Sportrar.tv
Sportrar.tv is another good option to watch FIFA World Cup. It's a free streaming site but does not work everywhere due to digital restrictions. However, you can stream this site on any device of your choice by connecting to a VPN.
By now, you know that the paid and free streaming sites to watch FIFA World Cup are available within a specific territory. We have also mentioned that a VPN can make them accessible from any part of the world. But why is a VPN needed to have access to these sites? Let's discuss this in the next section.
Why Do I Need a VPN to Watch FIFA World Cup?
You need a VPN to watch FIFA 2022 World Cup to bypass Geo-blocking. Geo-blocking or digital restriction is the main reason why all streaming sites just work in certain territories. Further, the official broadcasters cannot show the matches outside the permitted zone as they are bound by the TV rights and licensing contract with FIFA authorities. In other words, they have to implement Geo-blocking to adhere to the norms and clauses of the contract signed.
So, whenever you try accessing a FIFA live stream platform, the channel will read your IP address. Then, if they find your traffic is coming from the permitted area, they will allow you access. Otherwise, your traffic will be blocked. Further, many streaming sites today use advanced detection technologies to assess your traffic.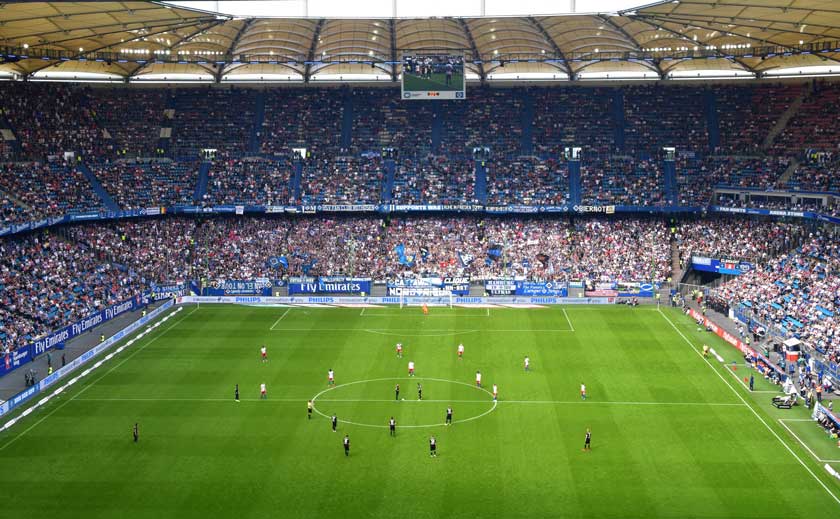 A VPN Will Help You Evade Geo-Blocking
If you use a VPN, there will be a mediator between your device and the internet connection. The VPN's server chosen by you will give you a new IP, and your actual IP will be masked. Make sure you choose a server location where the site you want to stream is available. Then, the server will direct your traffic to the streaming sites. Thus, the streaming site will find your traffic coming from an area within its permitted territory. So, your access will be provided. Further, a premium VPN like ExpressVPN is equipped with obfuscated servers to supersede streaming sites' advanced detection technologies.
A reliable VPN will further keep your traffic encrypted and ensure that your online identity and browsing patterns are never leaked to unwanted third parties. In addition, the VPN will block DNS requests eliminating the risks of IP leakage, and it will even protect your IP through the Kill switch mechanism if the connection is disrupted for a while.
A VPN Will Keep Your Data Encrypted
A VPN will protect you from data theft as you enjoy the FIFA live stream. To explain further, a VPN like ExpressVPN will come with AES-256-bit military-grade encryption. Further, it will offer control-channel and data-channel encryptions to strengthen the protection. Thus, your data will remain safe from hackers, spammers, malware attacks, viruses, and other intruders.
Enjoy FIFA Live Stream With a Good Speed Using a VPN
A VPN is also essential to enjoy good speed during the FIFA live stream. It will never allow anyone, even your internet service provider, to control your bandwidth by keeping your traffic encrypted. Thus, you will get rid of broken streaming easily.
So, choose a consistent and reliable VPN like ExpressVPN to enjoy FIFA live stream without any worries.
How to Enjoy FIFA Live Stream with a VPN?
You can easily access any channel showing FIFA matches with the help of a VPN. Here's your step-by-step guide.
Choose a reliable VPN. We recommend using ExpressVPN because of its wider server base, strong encryption, and advanced safety features.
Then, download the application on your chosen device and make sure that you choose the right version based on the operating system of your device.
Next, create your account and subscribe to the VPN by choosing a plan and making payments for the same.
Further, log in to your personal account of the VPN and choose a server location where the site you want to access for FIFA live stream is available. For example, if you are outside the USA, you connect to a USA server and enjoy the matches on FOX Network.
That's it! Once you are connected to the VPN server, you can stream the matches online by browsing your chosen site or downloading the specific app version of the channel.
In case you cannot connect to the VPN or fail to stream the chosen site, you can consult the service provider's support team.
Try ExpressVPN Now
Get Your 49% Off Now (Offer Valid Until November 2022)
Try ExpressVPN for FREE
ExpressVPN offers a 30-day money-back guarantee. You will easily get a refund if you are not happy with the service provided, and no questions will be asked to process the refund. In addition, ExpressVPN is providing a 7-day free trial for Android and iOS mobile users.
What are the Best VPNs to Watch FIFA Live Stream?
Finding a VPN for FIFA matches streaming is not enough. You will have to find a reliable service that will meet your streaming requirements without compromising your safety and privacy. Nevertheless, we have assessed many VPNs and chosen some services which are the best in terms of server base, safety, privacy, and speed. So, the best VPNs for watching the FIFA World Cup are:
We have chosen ExpressVPN as the best of the best, as its servers are spread across 94 countries and are speed optimized. Further, the servers with TrustedServer technology and the in-built Lightway protocol ensure that your online anonymity is completely maintained. Further, a vast server base means you can connect to servers in any suitable location and get an IP that will enable you to access any streaming site of your choice.
In addition, with ExpressVPN, you can stay away from the perils of data burglary due to its military-grade encryption protocol. Moreover, the bolstered tunneling of traffic ensures that nobody can control your bandwidth. Overall, with ExpressVPN, fast, safe, and uninterrupted streaming is guaranteed.
Other Benefits of Using a VPN
You already know that a VPN can help you access any streaming site even if you are not operating within its defined territory. However, there are many other benefits provided by a VPN. First of all, it keeps your data and traffic safe even on a free Wi-Fi network with strong encryption standards. Further, it will never allow your IP address or real location to get leaked through safety measures like a kill switch, private DNS on every server, network locking, etc.
In addition, leading VPNs have built-in adware and malware blockers to keep you protected. Also, ExpressVPN and other leading VPNs ensure that you leave no digital footprint thanks to their no-logging policies.
But that's not all. A VPN with a strong protocol will ensure you enjoy a good speed while torrenting, gaming, and online streaming. Moreover, VPNs greatly help professionals as they make file sharing and remote working easier.
FAQ
When and where will be the 2022 FIFA World Cup Final?
The 2022 FIFA World Cup Final will be held on 18th December 2022. It is the "National Day of Qatar." The venue is the "Lusail Iconic Stadium in Lusail, Qatar."
Conclusion
Hopefully, you have understood where you can watch FIFA live stream and how a VPN can help you access streaming sites from anywhere. According to us, ExpressVPN is the best service as it has a sound server base, obfuscated servers, and strong safety protocols. Further, its encryption is full-proof. So, before the World Cup matches kick start, don't forget to subscribe to ExpressVPN. Happy streaming!