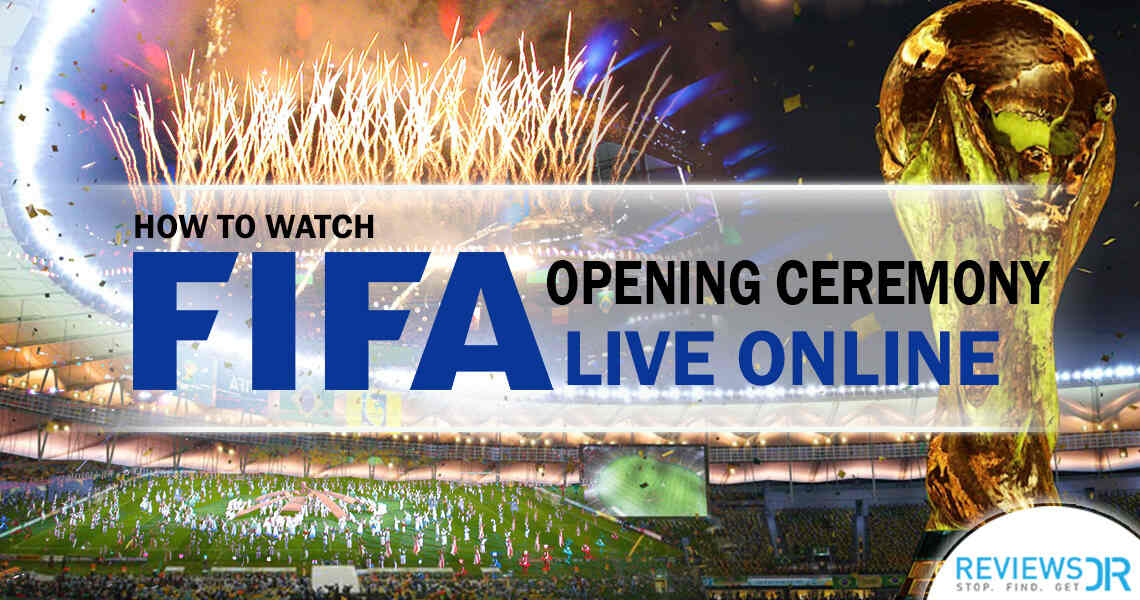 We are inching closer and closer to the world's most awaited football event; FIFA world cup 2018, with every passing day. Russia is leaving no stone unturned to prove to be the most hospitable host in the history of FIFA; so, get ready guys! To witness another memorable FIFA World Cup. 32 teams, 64 matches, 736 players, 12.3 million fans, one dream; to see which country will be crowned and become the world champions for the next quadrennial.
The 21st edition of FIFA World Cup is ready, to begin with, a glitzy opening ceremony on 14th June 2018 at Luzhniki Stadium in Moscow. Being the traditional curtain-raiser, the opening ceremony will take place in the stadium just two hours before the first game between Russia vs. Saudi Arabia; can't wait to mesmerize with a modest opening ceremony where plenty of local cultures will be on display.
The tournament has always been beyond just football. You might not remember the kicks of your favorite player, but Shakira's Waka Waka and La La still steamed in your memory. Opening ceremonies of FIFA is always entertaining as the main event; I believe a tournament with such massive popularity deserves an exceptional opening ceremony. Keeping all that in mind, we ReviewsDir tried to make sure that you don't miss out the starters of FIFA 2018 that are lined up just for you before the main event kicks off.
Scroll down to know more about the opening ceremony;
FIFA World Cup 2018 Opening Ceremony
Russia is all geared up to take World Cup challenge. The preparations reached their peak as now almost time to set the ball rolling.
Date & Time: Thursday, 14th June 2018 at around 04:00 p.m Local / 02:00 p.m UK time
Venue: Opening ceremony at the Luzhniki Stadium in Moscow and the opening concert will be at the Red Squad in Moscow, Russia
TV Channels: All the official global networks will air the 30-minute opening ceremony before the first match.
Do you know, FIFA World Cup 2018 scheduled has finalized, click to find out, when your regional or favorite team is playing and with whom.
Watch FIFA World Cup Opening Ceremony 2018 Live Online
Almost all the official broadcasters will be streaming the event live on their respective channels and websites; BBC in the United Kingdom, FOX in the United States, Sony in the Indian Subcontinent, and BeIn Sports as well.
Find all the official channels in our guide and watch FIFA World Cup 2018 live online from anywhere, yes, anywhere.
What To Expect in FIFA World Cup 2018 Opening Ceremony
FIFA Opening Ceremony is the biggest events in the world of sports; a huge number of celebrities all over the world will be joining and even excited to shake their beauties on the Opening Ceremony Stage.  Last FIFA World Cup headlined with Jennifer Lopez and Pitbull, it will be interesting to see who will headline FIFA this season. It is expected that the show will begin with the Theme Song. Till now there is no official announcement, except two major stars; Spanish opera singer Placido Domingo and his colleague, Juan Diego Florez, will be performing in the ceremony. For the rest of the performers' crew, bookmark this page; you will be updated as the official announcements will be made.
It's speculated that around 500 local dancers, trampolinists, gymnasts will mesmerize the audience different local culture themed performances that will lead to a couple of big international starts performances followed with a massive fireworks show.
Russia Is Ready To Host, Are You Ready To Watch?
FIFA World Cup 2018 will be in our screens very soon, the series of football matches will kick off with eye-gazing performances, live from the Luzhniki Stadium, Moscow. Mark your calendars and don't miss a single hit and move, since it's easily possible to watch or stream the entire FIFA season from anywhere; no more geo-restrictions with the best VPN.