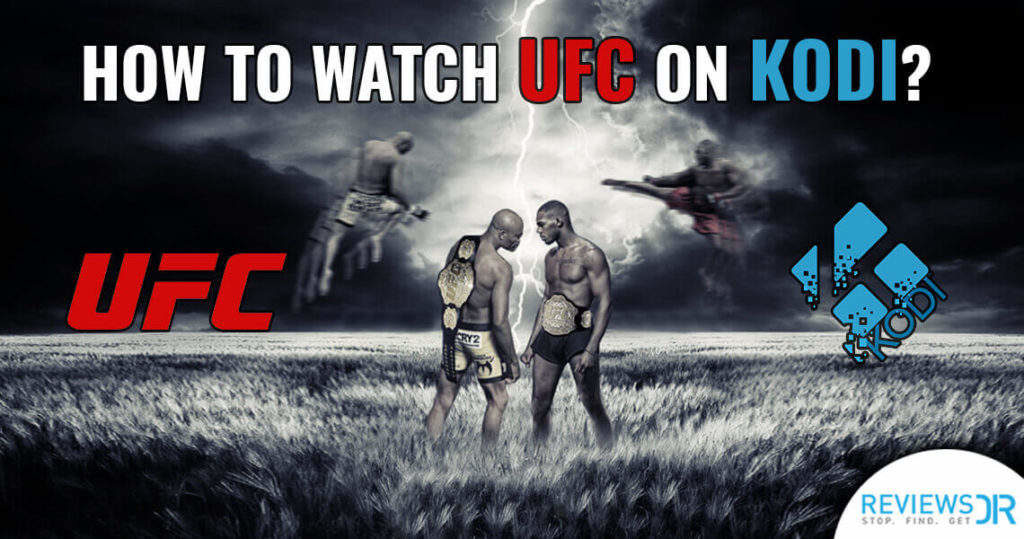 Kodi users who wish to watch UFC on Kodi online are in for a treat as we have mentioned some of the best addons for watching UFC fights on Kodi that are mostly the perfect getaway from the usual trial and error we face switching channels, because if you generally scour the Kodi repo to find addons that provide MMA streaming, you'll end up with some real shady addons that are of bad quality and would contain broken streaming links.
How To Watch UFC On Kodi? Here Are Some Of The Best MMA Addons
We really understand that Kodi users want best of both worlds and Kodi's true power can only be unleashed through addons whether they're third party or official. So, in this guide, we have mentioned some of the best MMA addons to watch UFC live on Kodi. Bear in mind that the addons we are mentioning are not perfect and have their fair share of loopholes and glitches but each addon has some unique element to it and we would recommend installing them all to get the most out of UFC on Kodi.
Planet MMA (Previously Known As UFC Finest)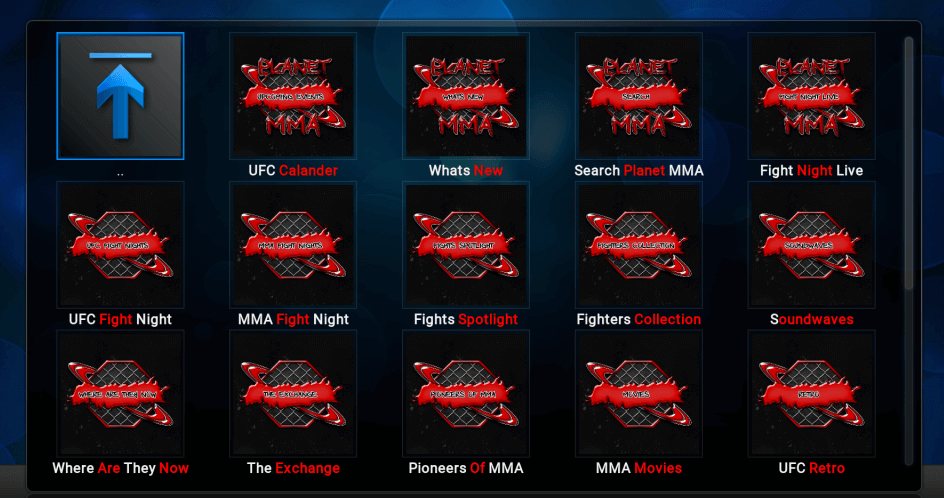 Planet MMA is the best addon to watch UFC on Kodi. It has the biggest collection of old and new archived UFC videos. Whether it is UFC Fight Night, documentary or interviews, it's all available in the addon in a very organized manner. Planet MMA addon is updated frequently and the developers keep a strict check to remove any non-working links.
Does Planet MMA Show UFC PPV Fights?
Unfortunately, not. If you're expecting that through Planet MMA, you'll be able to watch UFC PPV fights live streaming then this is not something that this particular addon offers. Moreover, it also does not offer any new numbered fights too like UFC 216: Ferguson VS Lee, for example. But these fights do get updated after a while.
So, No Live UFC Streams, Right?
While Planet MMA doesn't offer this particular option, there are some addons which do broadcast UFC PPV fights on Kodi and are mentioned later on in this article.
Why Is Planet MMA One Of The Best Addon To Watch UFC On Kodi?
As discussed before, Planet MMA doesn't have the live streams option as many of the UFC viewers demand, but it still has the best fight catalogs and collection out there. Whether it's UFC Fight Night or any other MMA bouts, Planet MMA has it all.
SportsDevil – Ample Number Of Streams Available To Watch UFC fights On Kodi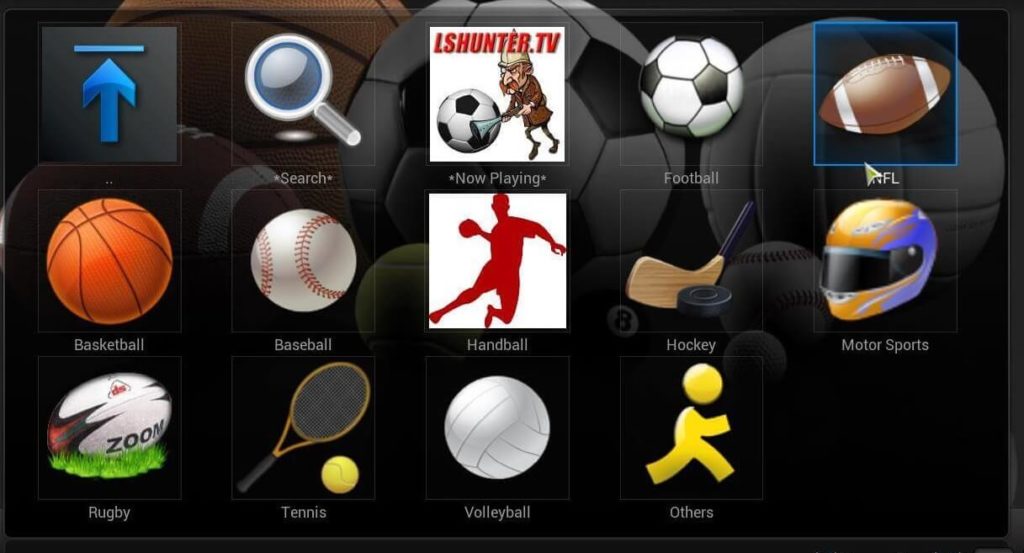 SportsDevil is the addon on Kodi where you'll find a ridiculous number of different sports streams including that of UFC/MMA too. But the ample number of streams is where the problem lies as you'll have a lot of hassle finding the UFC streams that actually work.
Before embarking on a journey of trial and error, we would suggest you to directly switch to these streams as they are frequently updated, active and are working 99% of the time:
LiveTV.ru
Dimsports.eu
Zunox.hk
Atdhenet.tv
Firstrowsports.ge
From Which Section Of SportsDevil Addon Can We Find UFC Fights Instantly On Kodi?
Well, most of the categories that are in the addon such as Favorites, Highlights, and blogs are pretty much useless because they don't have any value to offer. The only sections worth checking are the Sports TV and Live Sports section because that is where the content you're looking for is available.
SportsAccess – Excellent Addon To Watch UFC PPV On Kodi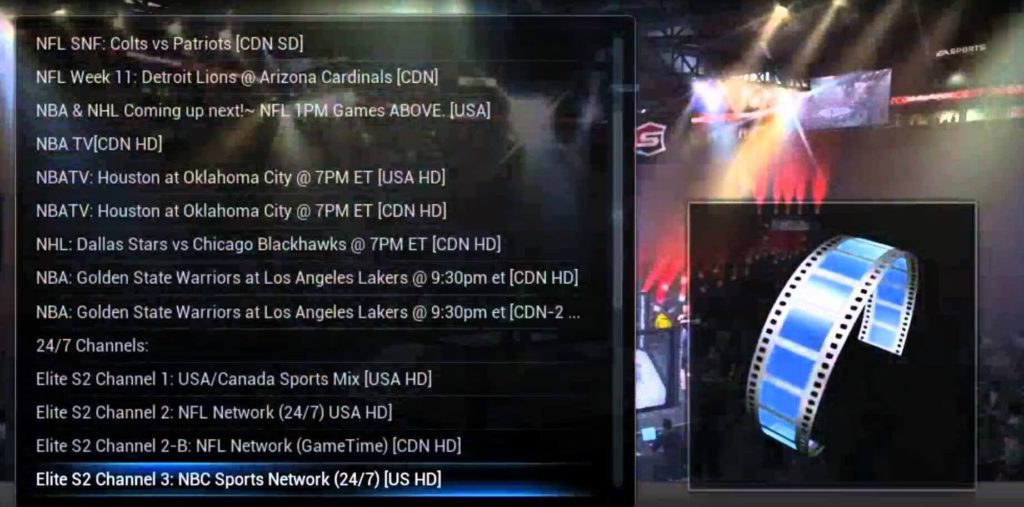 If you want the ultimate ticket to most of your live sporting events and old events too, then there's no better addon on the list then SportsAccess. It has almost 100 sports channels available with more than 15 Live TV channels from where you can watch even UFC PPV on Kodi live from anywhere in the world.
But, with everything that SportsAccess has to offer, it's not for free and would cost you a little, which is a meager sum if compared to everything that you can watch on a single platform. Before installing the addon, you would be required to first subscribe to the service from SportsAccess official website. You'll find different pricing plans with the lowest being a 24-hour plan, which is an ideal option for those UFC fans which only need to watch UFC fight on Kodi for a single day or a special event.
UFC Fight Pass – The Legit Way To Watch UFC On Kodi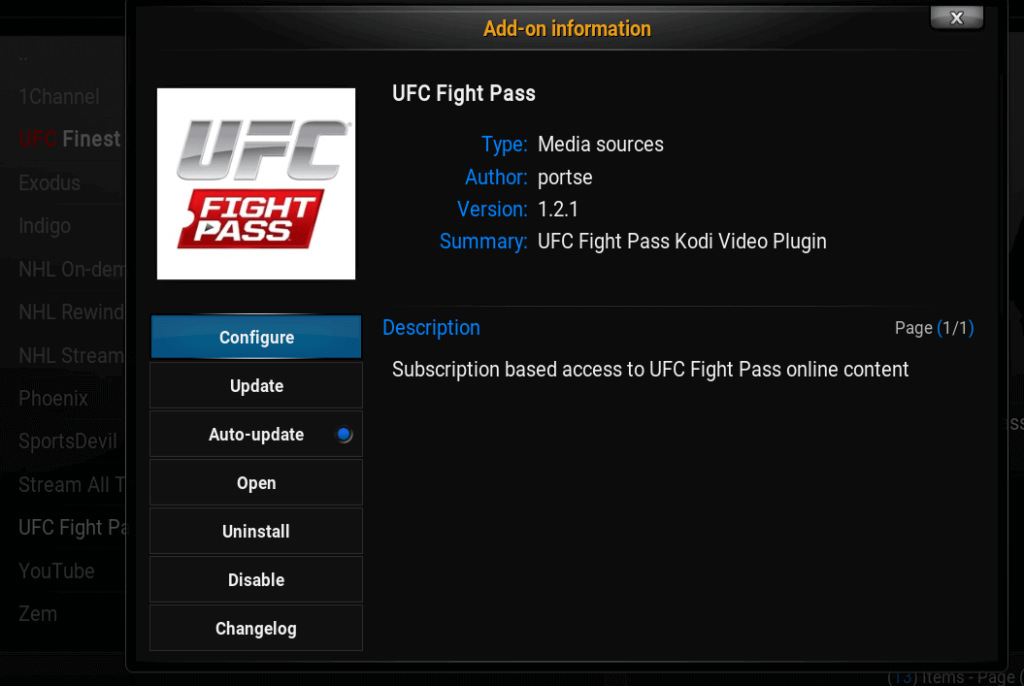 UFC Fight Pass Kodi addon requires you to have a valid subscription of UFC Fight Pass. It's the perfect option for you to watch it on Kodi without switching devices. Through UFC Fight Pass you also get access to exclusive UFC content that is different from the main events. Bear in mind that you may encounter a Fight Pass Blackout error which UFC fans face globally because of broadcasting issues, so, always use a VPN to connect to US or UK to evade any such issues.
Where To Download UFC Fight Pass Addon For Kodi?
You can get UFC Fight Pass Addon for Kodi via the repositories. It is not like Kodi addons that come and go, repositories are more stable and you can count on them. To download UFC Fight Pass addon on Kodi, we recommend checking the updated list of Kodi repositories and go with the best available options.
How To Install UFC Fight Pass Addon On Kodi?
Simply, you first need to download the latest version of the addon and then locate it from "Install from zip" which you can find by going to Addons > Package Symbol (located in the top left corner of Kodi interface)
Made In Canada (IPTV) – Maze Of UFC Streams To Watch Live Events On Kodi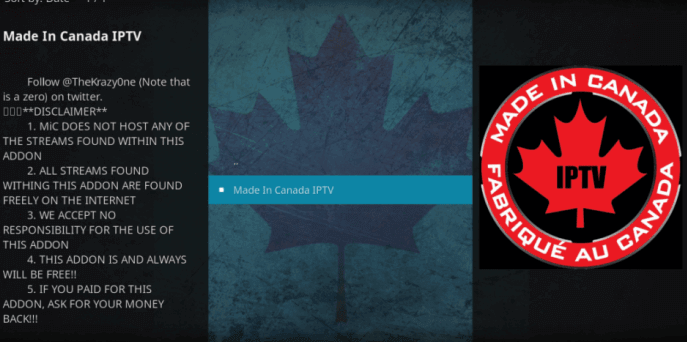 When it comes to watching UFC on Kodi, Made In Canada addon is the most underrated one because it doesn't explicitly mention anywhere that you can watch UFC fights using this addon but once you explore it a little, you'd be surprised to find the quality of the UFC content. The UFC streams it offers are of really good quality.
You just need to keep check of the date and timings of the events so that you can tune in to watch the fights at the right time because most of the live UFC events are being broadcasted on Made In Canada Kodi addon. Moreover, as its IPTV, you may need to have a VPN by your side if you are unable to load or access any streams because very seldom have we encountered any issues with loading streams.
How to Find The Best Kodi Addon To Watch UFC Live? All That Glitter Is Not Gold!
We've discussed it time and again that always check the reviews of any addon before installing them on Kodi because Kodi Repository is filled with crappy addons. How would you differentiate between the good one and a bad one? Well, here are some hints to detect low-quality addons on Kodi:
Wrong Spelling (the first sign that gives it away)
Outdated content
Difficult navigation (Menu are confusing)
Theme looks like a game from Nintendo with a crappy monotone music running in the background
Most of the streams are not working (I use the rule of 5, and that is if 5 links I open doesn't work, I delete the addon right away)
Well, these are some of the identifiers of the low-quality addons that you should refrain installing. We know there are many addons for Kodi that enable you to watch UFC on Kodi, but in our opinion, these are the best ones. Are you using any other addon for Kodi to watch UFC fights? Kindly mentioned it in the comment section so we can update this article.