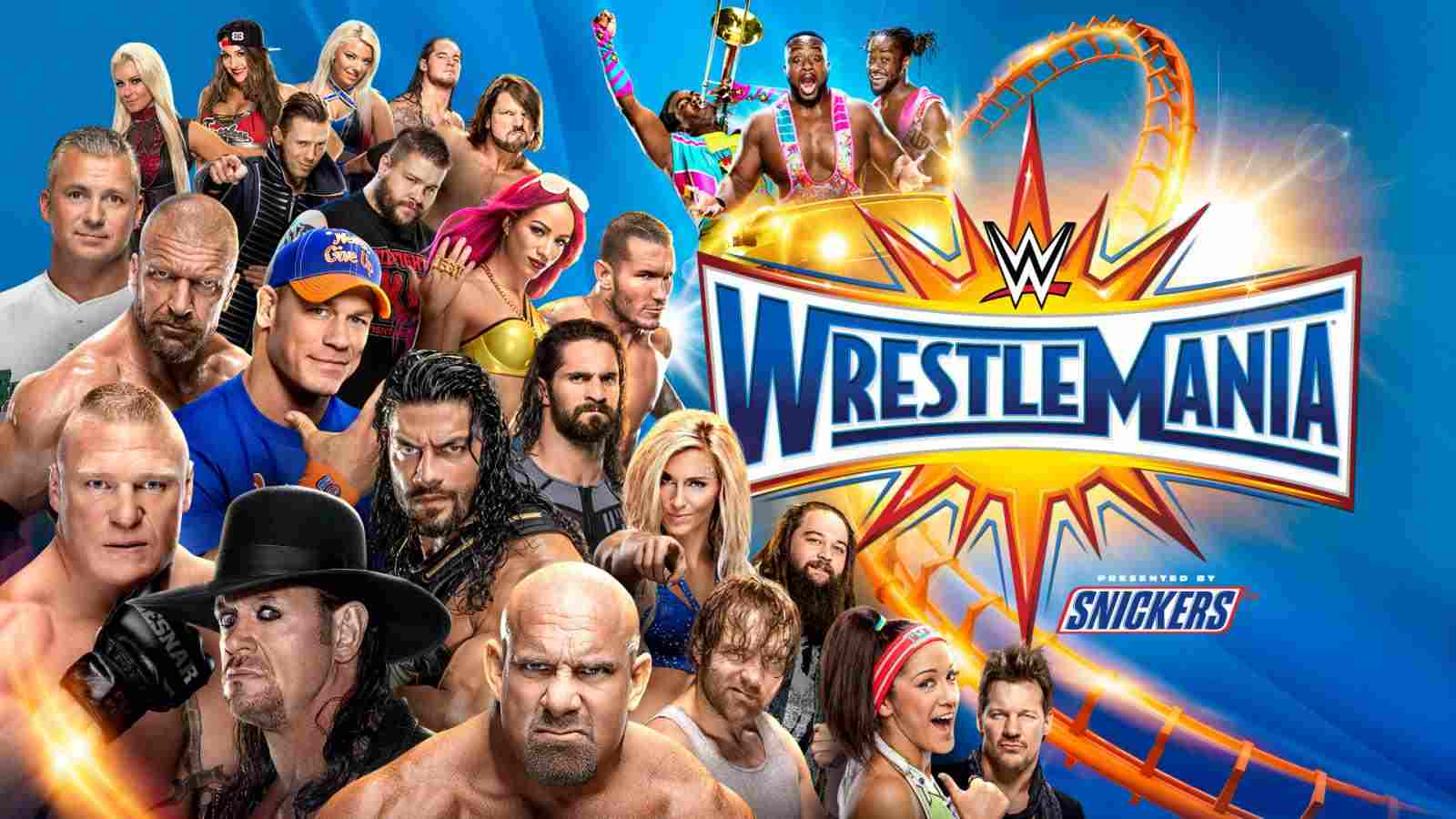 WWE WrestleMania 33 is the biggest sporting event of this year when it comes to professional wrestling, and WWE fans all over the world are super-excited about this event especially because of the fights and matches that are disclosed in the WrestleMania 33 Match Card.
It will be the ultimate thrill ride for all the wrestling aficionados as there are overall seven title fights scheduled with big names involved in all of them. So, as the WWE fever has reached its ultimate zenith, and fans want to know more about the WrestleMania 33 Matches and details related to how to watch WrestleMania 33 live online, then mentioned below is everything you need to know about WrestleMania 33:
When Is WWE WrestleMania 33 And Where's the Arena?
The Behemoth event of WrestleMania 33 will take place on Sunday, 2nd April, 2017 at at Camping World Stadium in Orlando, Florida. However, because of the timezone differences, WrestleMania 33 will be shown on Monday, April 3rd in the UK probably in the early morning.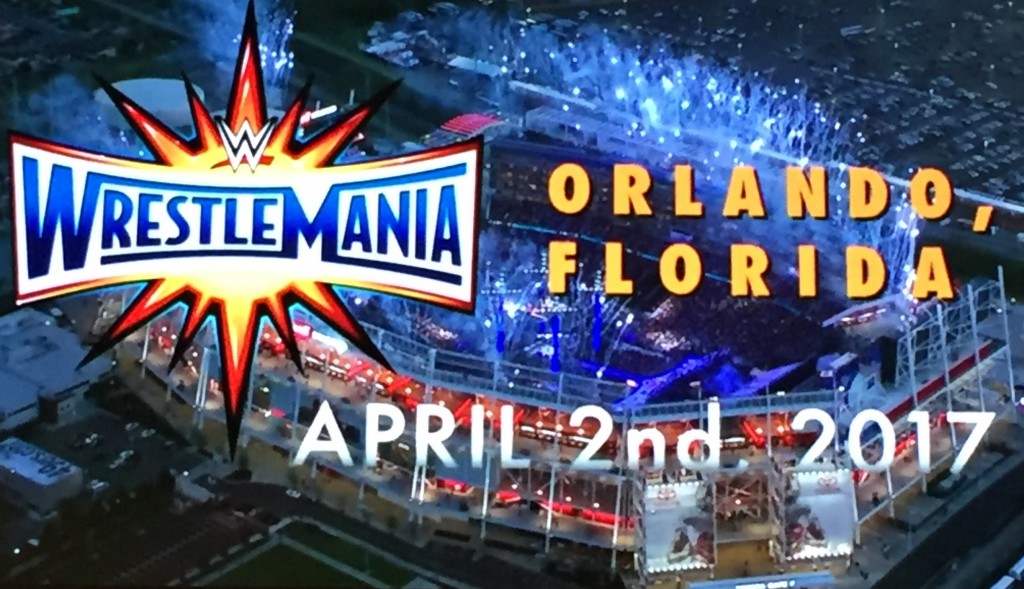 Where Can You Watch WWE WrestleMania 33 Live?
There are many channels where you can watch WWE WresleMania 33 Live streaming. In the United States, you can watch the epic event on Hulu Plus. If you are in the UK, then you can watch WreslteMania 33 on Sky Sports (If you have an active account). Indian viewers can watch it on TEN Networks. Listed below are some of the countries and TV channels where wrestling fans can watch WrestleMania 33 Live:
Country

Channel

UK
Sky Sports
US
Hulu Plus
Australia
Fox8
Canada
Sportsnet 360
France
AB1
Germany, Austria
Switzerland
Tele 5, Sky Select Event A
Russia
2×2 (TV channel)
Egypt, Jordan, Lebanon,
Libya, State of Palestine
OSN Sports 2
Bulgaria
bTV Comedy
Brazil
FOX Sports 2
Belgium
AB3
Bolivia
RPT
Bangladesh, India
TEN 1
Denmark
Eurosport
But the sad part is that most of the mentioned channels above are geo-restricted and if you are trying to watch WrestleMania 33 outside of the defined territory of these channels, you'll be left with nothing but a blank screen saying that, "This Channel is not available in your country."
How To Watch WWE WrestleMania 33 Live Online If The Mentioned Channels Are Blocked?
If the above-mentioned channels or any channel that's live streaming WrestleMania 33 is blocked in your country or region, then not to worry because you can watch your favorite WrestleMania 33 Matches live online from anywhere in the world using a VPN. Through a VPN you can connect to the servers of any country you desire and watch your favorite sporting events as a local. So, if you don't want to miss the live action and ultimate thrills of WrestleMania 33 then choose any of the VPNs listed below:
Rank
Provider
Price
Details

1

ExpressVPN

Recommended

Exclusive 49% Discount

2

NordVPN

You Save 75%

3

Ivacy VPN

Save 83% with 1 year FREE on 2+1 Plan

4

IPVanish

You Will Save 46% On Yearly Plan

5

HideMyAss

You Save 43%
What is the WWE WrestleMania 33 Final Match Card?
This WrestleMania 33 is going be huge as there are some tremendous matches scheduled that are sure to give goosebumps to every wrestling fan out there. So, without further ado, let's check out the final Match Card for WrestleMania 33 2017:
1: Bray Wyatt vs. Randy Orton (WWE Champion Fight)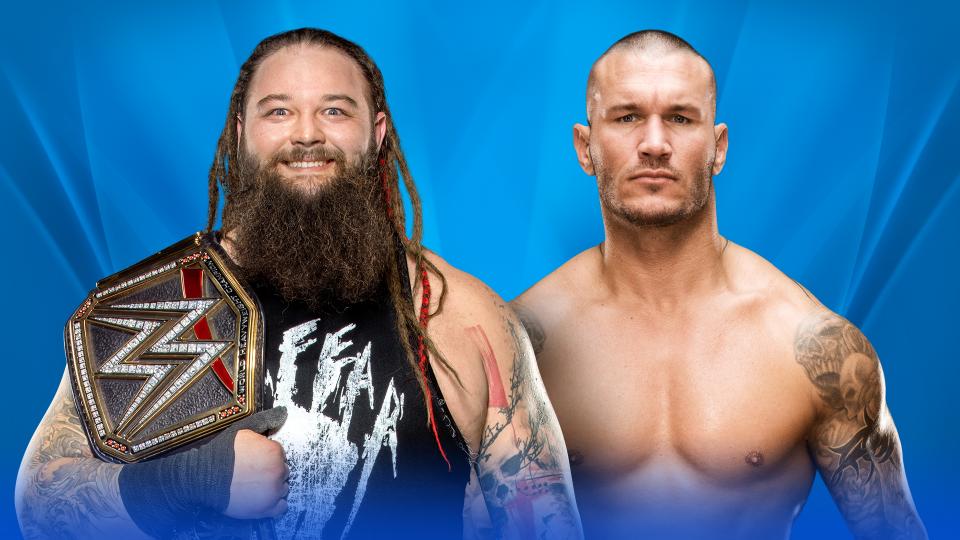 This is probably one of the most awaited matches of WrestleMania 33 as two "blood brothers" will go against each other. The storyline behind this fight is quite emotional which makes it the most anticipated match of the event. Orton showed his arsonist side by burning down the Waytt's compound, so Waytt is surely going to take his revenge in the most ruthless manner possible.
Predictions: Waytt Wins.
Check out the promo for the fight:
2: Goldberg (c) vs. Brock Lesnar (Universal Championship Fight)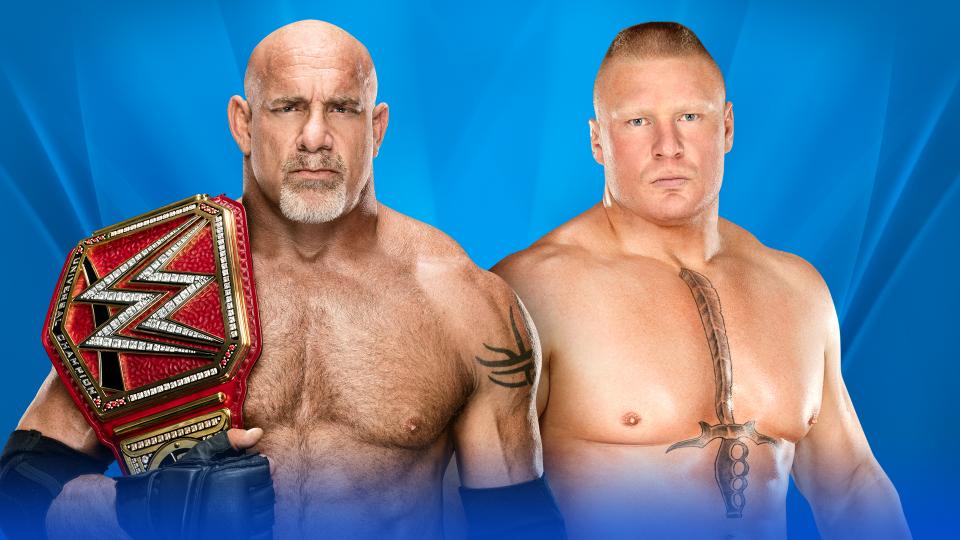 This fight is brought out by Lesner when he challenged Gold Berg for the Universal Championship. The previous two fights (Royal Rumble and Survivor Series) have proven that Goldberg is a much more dominant force than Lesner. But, in this third fight, the odds of Goldberg winning against Lesner are quite low actually, as Lesner is fully prepared to take his belt back.
Predictions: Lesner Wins
Check out the promo of the fight:
3- The Undertaker vs. Roman Reigns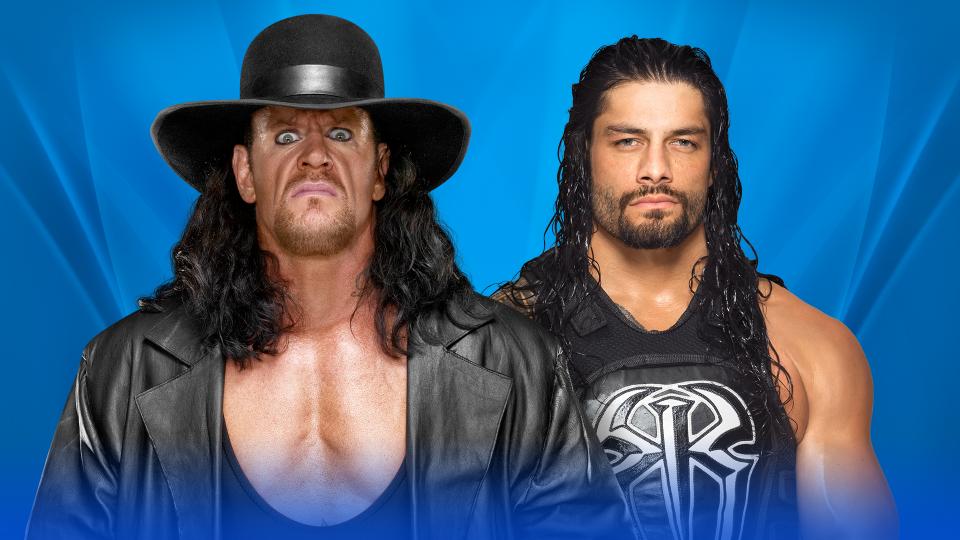 Undertaker is probably one of the most famous players in WWE, and this time he's going against Roman Reigns. Surprisingly, there isn't much hype created around this match but rumors are that this match is most probably going to be the last match of Undertaker. So, it's quite possible that Undertaker will win this match.
Predictions: Undertaker Wins
Check out the promo of this fight:
Other Confirmed Fights In WrestleMania 33
| Contenders | Title On The Line |
| --- | --- |
| Chris Jericho vs Kevin Owens | The United States Championship |
| Shane McMahon v AJ Styles | None |
| John Cena & Nikki Bella vs. The Miz & Maryse | Tag Team Match |
| Bayley vs Charlotte Flair vs Sasha Banks | Raw Women's Champion |
| Neville vs. Austin Aries | WWE Cruiserweight Championship |
| Luke Gallows & Karl Anderson vs. Enzo Amore & Big Cass vs. Cesaro & Sheamus | Raw Tag Team Championship Triple Threat Match |
| Andre the Giant Memorial Battle Royal | Over-The-Top-Rope Match |
How To Watch WrestleMania 33 On Kodi? 
In a lot of regions like USA, Canada, UK and Germany, if you watch copyrighted content, you might get a notice from your ISP. It's not that we encourage you to watch any illegal content on Kodi, but we'll suggest keeping your online streaming activities to yourself. Hence, there are a lot of benefits of using a VPN for Kodi to watch WrestleMania 33 live on your preferred device:
Escape ISP throttling
Unblocking Geo-restricted Kodi Addons
Stream In Privacy
So, here are some Kodi Addons on which you can watch WresltMania 33 live:
SportsDevil
Phoenix
Vortex
Wrestle Nation
Bob
*Whichever Kodi Addon you choose to watch WrestleMania 33, be sure to use a VPN at all times as your streaming may get affected due to geo-restrictions.
Conclusion
So, all the wrestling fans out there who are unable to make it to the arena, you've all been advised on how to watch WrestleMania 33 live online from anywhere in the world. Now, who's side you're on? Do you think Undertaker would win? Do you think Goldberg would be able to retain his title? There are a lot of surprises waiting for all of us on April 2nd when the ring will be set and fighters would fight for the ultimate glory. Do share your thoughts and fight predictions in the comment section below.