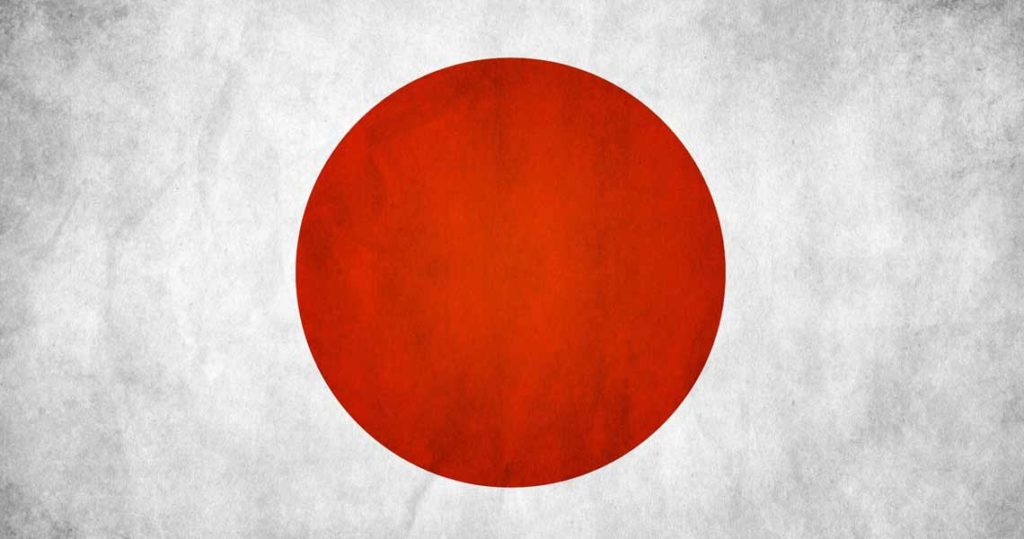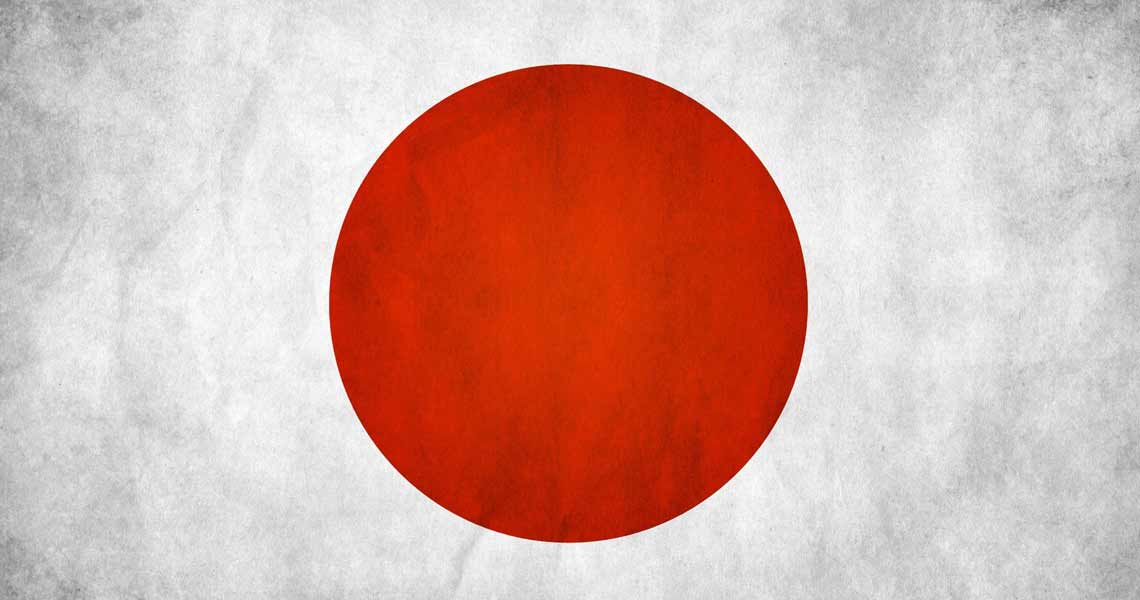 Japan is a country where the internet users have almost nothing to complain about – the speed is phenomenal, no censorship issues, and the authorities do not spy the Internet activities of Netizens. However, the country is paranoid about the copyright infringement. The obsession with piracy is insane in Japan. Even if you are viewing the copyrighted material, you are violating the law. The punishment includes imprisonment and hefty fines.
Your Internet Service Provider (ISP) is probably watching your internet activity in hopes of catching you access torrent websites or any other link to copyrighted material. Well, such situations call for a Japan VPN that can save you from the prying eyes. The Japanese VPN should allow unlimited P2P downloading and must have a kill switch to keep you protected even if the connection breaks. That's the main feature that we have taken into consideration.
In case you are thinking about going for a free Japan VPN, we would like to stop you immediately because it will not do the job, even one bit. Anonymous and safe torrenting demands high-end security and protocols, and unfortunately free VPNs do not have all such features. You have to spend a little to enjoy the complete online privacy and security. We have dug the best Japan VPNs for you – our editors have reviewed and tested each of them and found the listed ones as the best most reliable Japanese VPN options available today. Let's reveal;
Top 5 VPNs for Japan – Tested & Reviewed
So why go for a Japan VPN?
It is true that Japan is one of the freest countries when it comes to the internet freedom, but a few incidents have contaminated the fairness of Japanese government. Now, they are watching the Japanese internet users closely. Let's explore in detail how your position is compromised as a web consumer in Japan;
A Japan VPN for Censorship/Surveillance
There was no censorship or surveillance in the country but after the Fukushima nuclear incident, the government was more than eager to control the content on the internet. Many YouTube videos, pictures, and articles were removed that highlighted the adversity of the situation. Although the authorities considered it as the only option to deal with an ugly situation, the incident paved the way for the government to monitor the internet.
There were also rumors that a massive internet filtering system will be adopted in the country, but so far those rumors have not become a reality. However, these incidents hint towards a harsh reality – the online arena has been polluted in Japan, and it is only a matter of time when things get worst. A Japan VPN is your only logical solution to deal with such web censorship.
Protect yourself from Copyright Infringement with VPN Japan
As discussed earlier in the article, Japan does not tolerate one thing i.e. copyright infringement. It is a crime to watch, download or upload copyrighted material in the country. If you dare to violate the copyright code, you may end up in jail for ten years and have to pay a hefty penalty. And no one wants to go jail, right?
The Internet Service Providers (ISPs) are directed to monitor your activity, and if you are caught accessing torrent websites, you will receive a warning from your ISP. You may even have to pay the penalty. Also, the ISP may decide to tamper with your Internet connection speed. You may also read our article on torrent VPNs and why you should always connect to a VPN while torrenting.
The solution lies in the form of Japan VPN that has no problem with P2P downloading. If you got caught, there is no way out. According to a news report in BBC,
"Japan-based internet users who download copyright infringing files face up to two years in prison or fines of up to two million yen ($25,700; £15,900) after a change to the law."
Believe us; the copyright infringement law isn't limited to rule and regulations only, authorities take strict action against the offenders. Just recently, Japan police arrested 44 people for piracy. Torrent Freak reported,
"Police in Japan have arrested 44 people suspected of being involved in illegal Internet file-sharing. Raids in over 90 locations across the country targeted individuals suspected of downloading and distributing a wide range of content including movies, music, anime, manga, and software. If convicted they face fines and up to ten years in jail."
Not to forget – Your Online Security & Privacy
Well, one of the salient feature VPNs offers is data security and privacy, and Japanese citizens are no stranger to it. With over 91% of the population is connected to the Internet, it is certain that data theft risk is at the large scale. Whether you go out in cafes or Malls, you always use public Wi-Fi networks and trust us; they are not safe at all. Cyber criminals love to hack your network and sell information online or crack your financials.
Using a Japanese VPN will surely restrict them in decrypting your data. When you connect to a VPN, all your access ports will be blocked for online data thieves, and they cannot even spy what you do online. If we particularly talk about the devices, Android has the largest market share, and for sure in Japan also. However, it is known that Android devices are easy to crack as compare to others. So if you use an Android-enabled device, then it will be good if you use Japan VPN Android to safeguard your device. But wait, your iPhone browser can also be easily hacked by these professional hackers, so all my iOS friends, do not forget to connect to a Japan VPN iPhone to add security layer.
A Brief Overview of the Best Japan for VPNs
In case you are wondering why we picked the above mentioned Japan VPNs, we have prepared a brief argument for each VPN Japan in the list. After reading the description, it will be easier for you to make the final call. Here we go;
Express VPN
Express VPN is one window solution to all your online privacy and security needs. This VPN solution provider hosts a vast range of servers including Japan, Hong Kong, and the USA. The major selling points of Express VPN for Japan would be its amazing connection speed, easy to use smartphones app, and 30-day money back guarantee. In addition to the cherries, it has many other great security features to offer with a VPN account. With Express VPN you get unlimited switches without any extra charges. It means if you are connected to a Japanese VPN server, and wish to switch to some other country's server, you only need a click or tap. They also offer secured VPN protocols that help you in downloading safe torrents, and bypass firewalls also. Although, ExpressVPN doesn't have specified torrent servers, overall, their servers are capable of fulfilling your torrent needs and give you access to anything and everything available on the Internet. It is a bit expensive
With Express VPN you get unlimited switches without any extra charges. It means if you are connected to a Japanese VPN server, and wish to switch to some other country's server, you only need a click or tap. They also offer secured VPN protocols that help you in downloading safe torrents, and bypass firewalls also. Although, ExpressVPN doesn't have specified torrent servers, overall, their servers are capable of fulfilling your torrent needs and give you access to anything and everything available on the Internet. It is a bit expensive compared to other VPN Japan service providers, but considering the amazing feature they offer, it is the most recommended option for all your digital needs.
GET EXPRESS VPN TODAY & BROWSE ALL WEBSITES FROM & OUTSIDE JAPAN
IPVanish VPN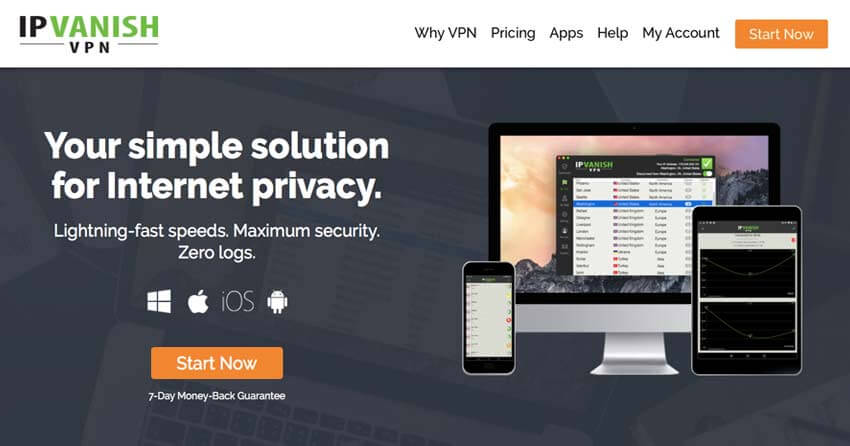 IPVanish may not be your first Japan VPN choice as it is based in the US but wait; there is more to this VPN than you think. It has servers in Japan, Hong Kong, and the USA, just like Express VPN. The data encryption by IPVanish VPN Japan is pretty solid. It allows two simultaneous connections which aren't enough. The best part about this VPN for Japan is it manages its network across the world. This unique benefit allows IPVanish to keep the cost at a minimum even for the premium accounts.
In addition to this, they also offer a 7-day money back guarantee for your ease. They also have experienced technical support available to help you with any troubleshooting. IPVanish has optimized servers for torrent coupled with added security layers. So when you connect to IPVanish's Japan VPN server, you torrenting activities will become private and you can download as much torrent stuff you like without getting caught. Fair deal, right?
GET IPVANISH VPN FOR JAPAN TODAY
Buffered VPN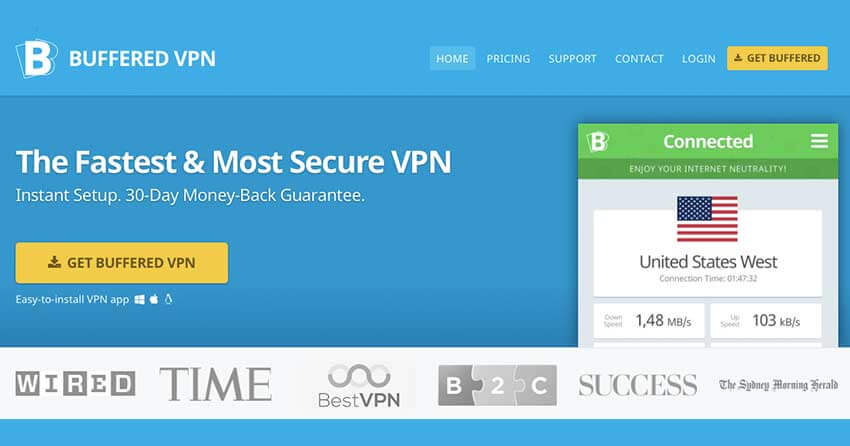 Buffered is also a good pick for VPN Japan. The company claims to offer high-speed internet with high-quality server connection from different parts of the world. You get to enjoy unlimited bandwidth and unlimited server switches. Server switching is a feature that a very few service providers are willing to offer to the customers, but Buffered VPN Japan isn't one of those. You can maintain five simultaneous connections with this Japan VPN. We are sure you will not have any problem with the service, but if you do, Buffered has an amazing customer service department that's available 24/7.
CONNECT TO BUFFERED VPN JP SERVER & ACCESS THE WEB FREELY
HideMyAss VPN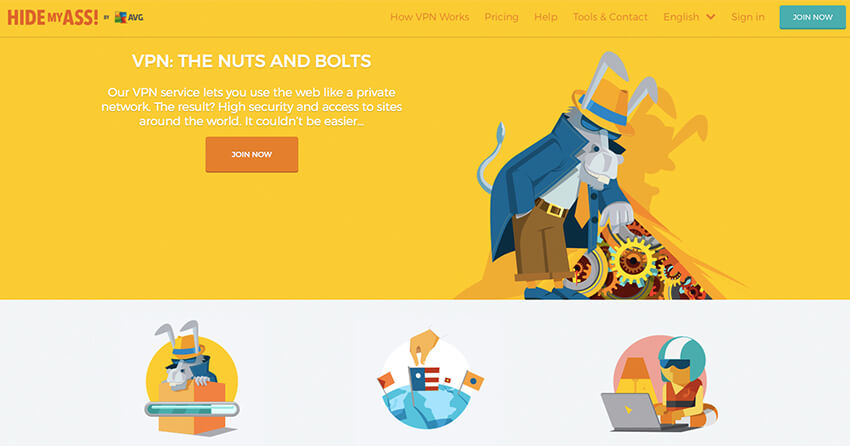 HideMyAss is a fantastic option for VPN Japan. The company is huge with plenty of servers spread across the globe, especially in Japan, Hong Kong, and the USA. It would not be wrong if we say that HMA is the one of the preferred VPN option available in the market. So far, they have the largest network availability with all servers optimized to deliver top speed, high-end security and access the free Internet.
HMA Japanese VPN comes with tons of great features that include unlimited server switching, unmetered bandwidth, and no additional or hidden cost. Their VPN apps are easy to download, and access and even a layman of VPN can connect to HMA VPN Japan servers in seconds. Like others, HMA also offers a 30-day money back guarantee which is an ideal deal with your expectations. It has everything you look for in a VPN and a must-go option for torrenting and other digital privacy needs.
GET HIDEMYASS VPN FOR JAPAN & ENJOY 100% FREE INTERNET
Is There Any Free Japan VPN?
Of course, there are plenty of free Japan VPN options, but we will not recommend any because they are not completely reliable. Using a free Japan VPN is as good as using no Japan VPN at all. Also, after exploring the copyright infringement issue in Japan, it should be clear that the authorities are too smart to be fooled by a free Japan VPN. However, the final choice is yours.
Hide Me – Free Japan VPN
Hide Me is a free Japan VPN that can offer you limited services for free. It offers following features;
VPN at 3 locations (Canada, Netherlands, Singapore)
2 GB data transfer only
Limited protocol support
One connection only
No port forwarding
This feature list should be enough to tell you that a free Japan VPN is good for nothing but as we said earlier, the final decision is in your hands.
Verdict – Don't be a Copyright Offender
You can be anything in Japan but a copyright offender. And you must have understood by now that the copyright infringement is a broader issue in the country where you can be considered a criminal even for watching copyrighted material once. Besides, your ISPs have no right to monitor your activity 24/7.
It is not about whether you intend to violate copyright laws or not, subscribing to a Japanese VPN indicates that you value your online privacy. Well, the good thing is we have dug deep to find out the best VPNs for Japan. Now you simply have to select one Japan VPN and keep yourself protected from Japan's copyright obsession.
Good luck! ?