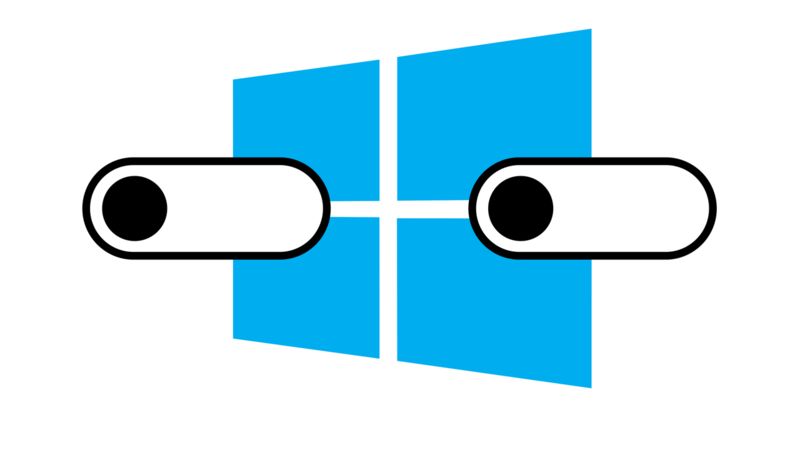 Ever since the release of Windows 10 in 2015, Microsoft has received a great deal of criticism and concerns related to user privacy. Most of the Windows 10 users from the very beginning were concerned about the kind of data Windows 10 collects and the suspicion only grew stronger when Microsoft refused to share their policies regarding data collection.
But, as the criticism grew stronger and more and more people came forward and voiced their opinion on the matter, Microsoft slowly started to roll out certain fixes, updates, and changes, but the major breakthrough came last week when Microsoft shared an update regarding its privacy policies to ensure transparency.
Just a few days before Windows 10 Creators Update, Microsoft published the information on its TechNet site about the data it's been collecting, which finally ended this ultimate mystery that has kept its users concerned for the past 2 years.
Moreover, besides being more transparent and open to its users about the data it collects, Microsoft is upping the ante by modifying its privacy settings in Windows 10 by giving its users more control over what kind of information are they willing to share and which option to toggle on and off.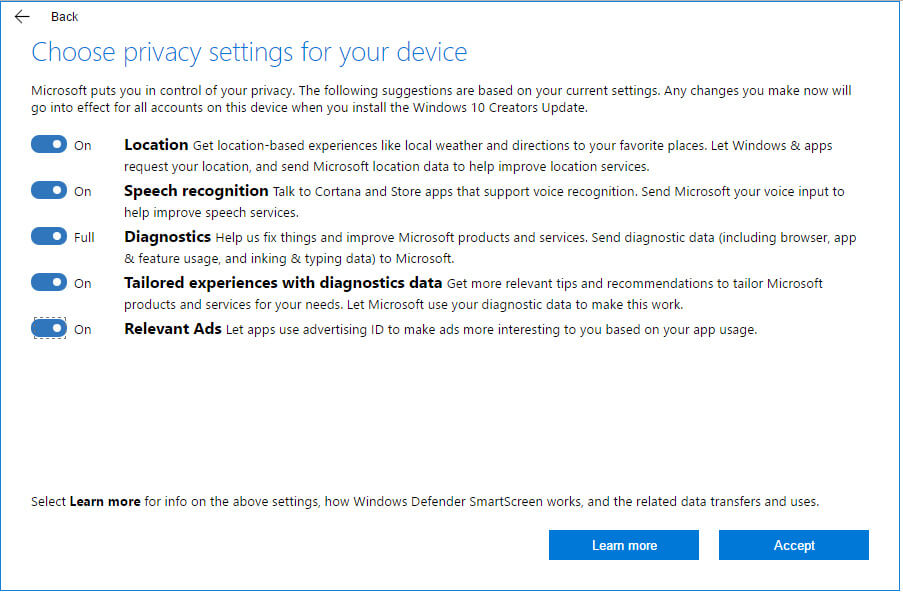 You're in control to change any of the settings mentioned above, by heading over to Start Menu, then going to Settings and navigating your way to the privacy menu. Furthermore, Microsoft is also overhauling the way its privacy settings appear during the initial installation of Windows 10 on a computer which is running the Creators Update. It means you will have the option to change your privacy settings at your will beforehand, and there will be no prompt message like "Get Going Fast" – as it used to appear previously.
With this new Creators Update, only time will tell that if it really facilitates the Windows 10 users or just further increase their frustrations, but one thing is for certain that this is a major step taken by Microsoft to ease its users and their concerns. Let's see what this new update brings about as we will see lots of discussions about this new Creators Update on social media and different communities in time to come.