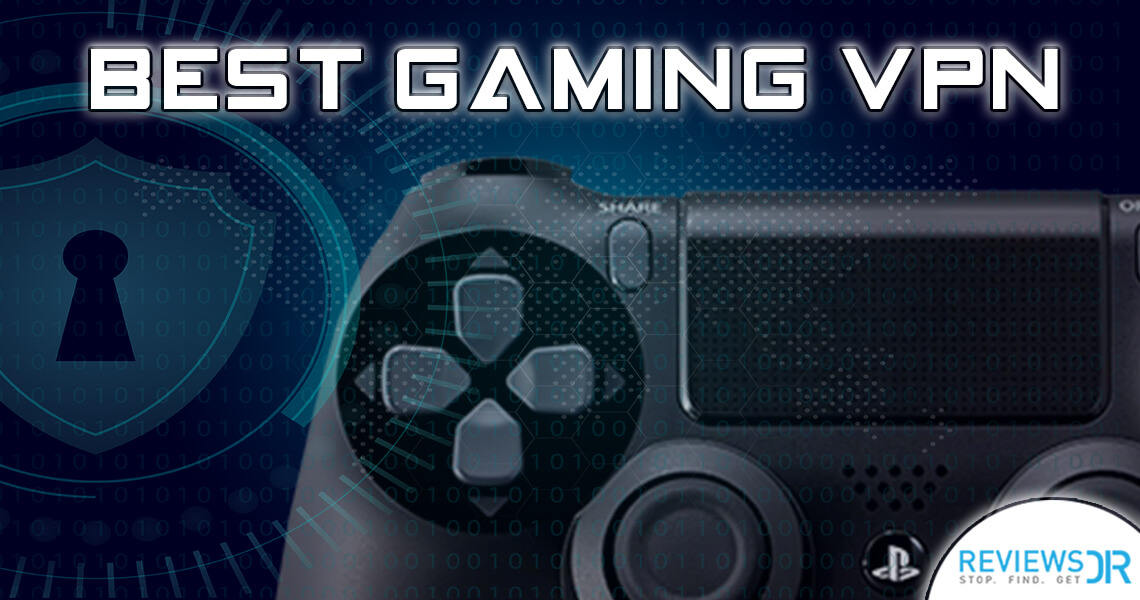 We (millennials) have undoubtedly been exposed to this magical world of "gaming", and at some point in our lives, we have all been addicted to some video games, right? It gives us that sense of escape from our hectic lives and daily chores and that is why we indulge ourselves in playing games. Nowadays, online gaming or multiplayer online gaming is a big thing. Moreover, e-sports is a serious business and million dollars competitions are being held, and professional gamers are earning more than most of the other people belonging to reputable professions. Some of the big games include; CS: GO, Dota 2, Overwatch League of Legends, etc.
The global gaming market reached $99.6 Billion in 2016, and these numbers are the testament to the fact that gaming industry is surely reaching new heights.Our today's topic is all about the gaming world, and in particular about the concerns of a gamer. We are touching on a primary concern of gamer which is Lag problem, and we as gaming addicts also understand how frustrating it is when you are playing online and stuck with gaming lag issues. So read on below to find out the lagging issues in details, and a solution right from our editors' booth. In a nutshell, it's an online Gaming VPN!

So, Why Do You Need A Gaming VPN?
It is a proven fact that people who play video games have a higher level of happiness, and lower stress levels…but just when you think everything is all sunshine and rainbows, there comes the biggest nemesis of every online gamer in the world, and that is…brace yourselves…I am going to say it…THE LAG!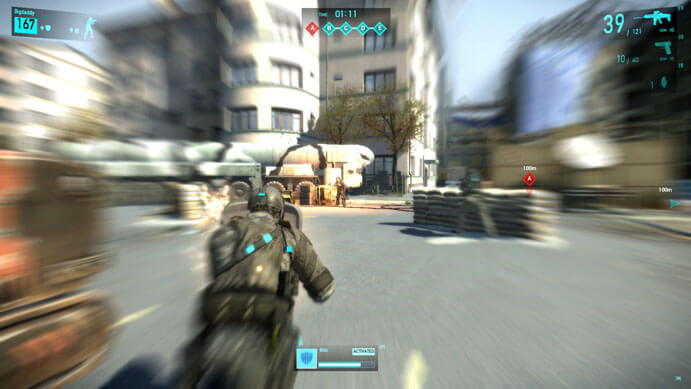 Image Credits: Technology End
Game lags and High Pings can drive you crazy!
Yes, my fellow gamers, you know what I am talking about. We all know how annoying game lags can be. I have seen people break their rigs due to lags while playing online games. Though there are many factors because of which you may experience lags but the most obvious one is your Internet Connection. But, if your internet connection is on point, then the second option is to get a fast VPN service that doesn't hinder your online gaming experiences.
By using a gaming VPN, you can connect to a closer gaming server from your own physical location, so as to minimize the time of the data packets being sent and received. Moreover, you can also purchase any item, addon or upgrade that's unavailable in your region with a gaming VPN: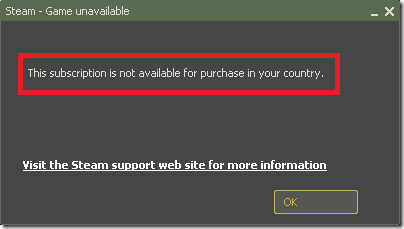 Image Credits: CraigN.Net
A Gaming VPN Would Be Most Efficient To Do The Following Things: 
Unblocking and accessing games not available in your region
Evade ISP speed throttling
Can avail early bird access to any game available in any region
Reduce the lag by connecting to a server closest to the region of the gaming server
Get protected from any sort of DDoS attacks
More tips on reducing lags are available in this article but first let's look at the 5 best VPN for gaming that reduces lag and high pings:
*Below we have mentioned a few VPN providers which we have tested playing Dota2, CS: GO and LoL. All of them fared well and improved our gaming experience. The best amongst them was ExpressVPN.
Top 5 Best Gaming VPN to Use in 2018 – Kill The Lag!
Rank
Provider
Price
Details

1

ExpressVPN

Recommended

Exclusive 48% Discount

2

NordVPN

You Save 72% on Yearly Plan

3

IPVanish

You Will Save 46% On Yearly Plan

4

HideMyAss

You Save 43%

5

Buffered

You Save 36% on 12-month Plan
Buy Cheap Games With The Best Gaming VPN
A VPN not only lets you play games lag free but it can also help you in purchasing games at a cheaper price just by changing your IP. Take this for an example, let's say that after a month of Fallout 4 release the game has a retail price of $49.99 in the US but in Russia its retails price is $39.99. But this is only available to those who are logging in from Russia. All you have to do is change your IP to Russian via a VPN for gaming and then you can get the best deal.
Bypass Geo-Restrictions And Play Like A Local Gamer
There are times when a certain country bans awesome games due to numerous reasons. For e.g. China banned Battlefield 4 because it was depicting a US-China War. But did that stop the Chinese gamers from accessing that game? The answer is No. Chinese are no stranger to VPN as most of the social media is blocked in China. They still got access to the game with the help of the best gaming VPN.
With a VPN you can also get access to Game demos which are exclusive to a certain region. Let's say the DOOM multiplayer was initially only available to the Gamers in the USA and unfortunately you are someone who is living in the UK. All you have to do is get a gaming VPN and get access to that demo. You can also get cheap in-game purchases by changing your IP, but you will have to experiment with regions in order to find the best deal.Well there you have it, now you know why you need a Gaming VPN in your life. For more tips on reducing lag in online gaming, scroll down.
5 Tips On How To Reduce Lag In Online Gaming?
You will find dozens of ping optimization tips on the Internet. However, the following five lag reducing tips are tested by our expert editors cum gamers who love to heat their weekends with online games.
1. Tune your In-Game Graphics Settings
There are a lot of ways to reduce lag in your games. The most obvious one is to lower your in-game graphics settings. High graphic settings tend to bring down your FPS (Frame per Second) which ruins your experience and while playing online you need to make sure that everything is running smooth.
2. Rev Up that Internet Connection
The second most important problem is your Internet connection. If you have a lousy connection you need to talk to your ISP to improve the connectivity. If they can't, then move on to another better ISP. Remember, an online gaming VPN is only effective if the speed of your internet connection is stable.
3. Latest Game Patches
Keep your game updated with the latest game patches. These patches are usually rolled out to make improvements in your game and mitigate any glitches or bugs that you occasionally experience in the game. Remember, sometimes these patches become mandatory to install so as to experience a smoother and lag-free gameplay.
4. Minimize the Distance, Smoother the Experience
The third factor is the distance between your own physical location and the gaming server. Let's say you are sitting somewhere in the UK and you want to play Dota2 on the US East server. Your best bet for an optimum performance would be to connect via the server which is closest to the US East. You can do this via a gaming VPN.
5. Gaming VPN is your savior
A VPN will let you choose the location of the server which you decide. So if you are in UK and want to connect to US East then all you have to do is connect via a VPN and choose a server closest to US East and enjoy lag-free gaming. Now that you know how to solve your problem we will now help you in deciding which of the above-mentioned gaming VPN services best for you.
5 Benefits of Using a Gaming VPN- Briefly Explained
Minimizing the connection distance between your own physical location and gaming servers can significantly reduce ping times and the overall lag and high ping.
You can download DLC content, play your favorite online games and can get access to the exclusive Xbox Live and PlayStation games from every country.
Want to be an early bird? By using a VPN for gaming, you can play certain games by downloading them from the countries in which they are being launched earlier.
Be safe under the secure encrypted gaming private network and save yourself from DDoS attacks which can make your life hell during a gaming competition.
Using the Best gaming VPN, you can connect to any gaming server in the world to play your favorite games, even if the game requires a country-specific IP address to play.
Fastest VPN Protocol For Online Gaming
Just like every true gamer knows how to overclock their rig to get more "juice" out of the lemon for better performance, same is the deal with a gaming VPN too. Most of the time, the default settings of your gaming VPN might not just work for you and you have to make some tweaks for that high ping fix.
Every gaming VPN service operates on certain internet protocols that define the digital routes, ports, and encryption through which your online traffic will go through. Some major internet protocols are PPTP, L2TP, IPSec, SSH, OpenVPN, SSTP, IKEV2, etc.  But we'll discuss PPTP protocol and SOCKS5 proxy for now as most of the gamers prefer playing with these two (protocols and proxy) by their side to improve internet connection for online gaming and fix ping spikes.
Is PPTP Protocol The Answer For A Lag Free Online Gaming?
For those online gamers who don't know much about gaming VPN protocols, here's a fact that PPTP is the least secure VPN protocol out there as compared to L2TP, OpenVPN or SSTP because of the minimum encryption it implements on data packets being sent and received.  So, here's a tip; if your internet connection is slow and other VPN protocols are just adding more lag to your online gaming then you might consider going for PPTP protocol as it's much faster for gaming as compared to other protocols.
But bear in mind that PPTP protocol is just being suggested if your internet connection is too slow to work with other much secure protocols, otherwise, PPTP is known to have many security issues and it's not preferred to used for tasks which are too sensitive, like financial transactions over a steam account, or payment for any game online.
Perks Of A SOCKS5 Proxy
Using a SOCKS5 Proxy is a great way to access games which are inaccessible in your region, or just not yet released in your part of the world. It cannot encrypt your online data traffic, nor does it provide the supreme security that a gaming VPN can provide, but it is faster than VPNs, hence, it's more suitable for casual gaming.
As discussed before, SOCKS5 Proxy doesn't come with any security benefits; it's just used to conceal one's IP address and cloaking one's real identity. It will allow you to bypass geo-restrictions and internet filters but it won't protect you from DDOS attacks or hack attempts during gaming.
If you want a VPN that provides both of these functionalities then you can check out NordVPN as it's one of those rare gaming VPN services in the market that currently provides both of these functionalities and have ample servers to choose from. And as they have a no-log policy, you can rest assured that your data can never be abused.
Things To Look For In The Best Gaming VPN
Not every VPN is best for gaming. Some are good with their security features and some are famous for streaming. Very few VPNs actually qualify to be the best gaming VPNs, and there are certain features and qualities that determine this. Here are some of the elements which you should look for in a gaming VPN:
High-Speed Connection & Untethered Bandwidth
High-Speed VPN connection is the first thing you should be looking for in a gaming VPN. The top gaming VPN services have servers spread all over the world and they don't tend to bog down your bandwidth or speed. The biggest reason why this factor is an essential one is that low-speed causes lag and that's the first reason you want a gaming VPN in the first place.
When it comes to the number of servers available in a gaming VPN, well, the more the merrier. A top-notch gaming VPN service has servers spread all over the world, giving gamers ample choice to connect from their desired country. Moreover, the pool of IP addresses available increases exponentially with the number of servers available worldwide, and that really gives more opportunities to switch between different IP addresses to cloak your real identity.
Multiple VPN Clients On Different Platforms
True gamers are identified by the gaming rig they maintain and practically speaking there are only two categories of die- gamers that really exist; one are "PC Gamers" and the others are "Console Gamers". Now, what really differentiates the two are the platforms they use to play games. Famous games are available on platforms like Windows, Linux, Mac which accounts for 51% of the total market share and the other 49% consist of console gamers like XBOX, Playstation, and Wii.
Besides these platforms, mobile platforms like Android, iOS are also emerging as potential platforms on which mobile gaming is becoming quite popular. So, it's now a quintessential requirement that whichever gaming VPN service you opt for should support all or most of the platforms mentioned so that you can get the best value for your money.
Moreover, it'll also be a quick relief to know if the gaming VPN you are choosing supports different VPN Routers because VPN routers can provide you a great support where there is an availability of your favorite gaming VPN client on any of the above-mentioned platforms.
Internet Kill Switch disconnects your connection from the internet when your VPN connection drops, so as to ensure that you don't send or receive any unprotected and unencrypted gaming data packets. Although it's not a very mandatory requirement to have an Internet Kill Switch in the package but this particular add-on might really come in handy.
Money-Back Guarantees and Customer Support
The biggest reason for regret or cognitive dissonance is when you kind of realize that you've invested money on buying the wrong gaming VPN. So, it's better to go for Free-Trials before actually buying the online gaming VPN so as to make sure that it fulfills your requirements. Moreover, a proactive customer support matters a lot. Just imagine your match for Dota 2 is just about to start in half an hour and you are unable to establish a secure VPN connection; what are you going to do about it? Or even after establishing a secure VPN connection, your game is lagging. So, how to reduce internet lag in this particular situation? Well, if customer support is readily available, you can get the ping issue fixed in no time and play your heart out without any hassle and that too lag free of course.
What Is A Good Ping For Online Gaming VPN?

Before you ask anyone about "how to lower your ping" or "how to fix high ping in online gaming", the real question is, "Do you even know what is the perfect Ping for online gaming?  You see, some gamers are really paranoid to see the latency and ping that they seek out for help even when they are not facing any kind of visible lag.
Some games may start to stutter at 20ms, and some may feel like a lan battle even at 200ms, so it really depends on
the rig you have
the internet connection you have
the servers you're playing on
the distance of server from your own physical location
Gaming VPN you are using
So, the fact of the matter is as long as you are not experiencing stutters or major rubberbanding issues, even if you are getting a ping of 150ms – 200ms would be fine too. Generally, anything below 100ms is considered fine.
The Biggest Nemesis Is Yet To Come- Are You Ready To Face DDOS Attacks?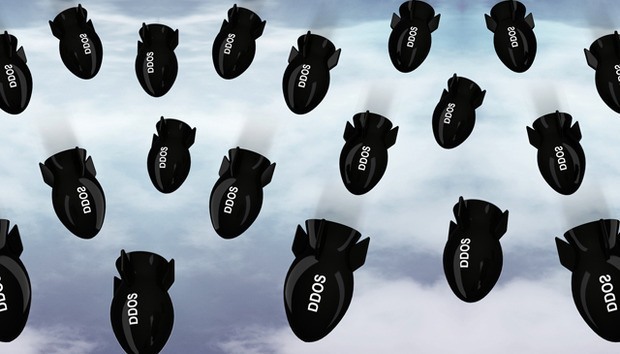 DDOS or Distributed Denial Of Service attacks are most probably the biggest threat to any gamer and a great inconvenience in time when you are at a crucial stage of any game whether it's a casual match or during professional online gaming tournaments. Last year in August 2016, Blizzard's Servers were attacked and faced the wrath of a nasty DDOS attack which made a huge uproar among the community because servers of famous games like Overwatch, World Of Warcraft and Hearthstone were affected. At first, everyone was thinking about how to reduce internet lag when the real culprit was the DDoS. Blizzard faced quite a tough time in resolving this issue and also made an official tweet to calm the gaming community:
We are currently monitoring a DDOS attack against network providers which is affecting latency/connections to our games.

— BlizzardCS (@BlizzardCS) August 2, 2016
How A DDOS Attack Is Made And Your Internet Starts Lagging
There are a lot of Botnet-for-hire services out there which anyone can purchase for a meager amount of $5 to $10 and target the victim's IP address to initiate the attack. What happens is that excessive traffic is sent on to a particular web address or IP address to overwhelm its online traffic handling threshold and potentially making it unavailable or paralyzed for few moments or hours.
But Why Attack Gaming Servers?
Online Gaming has now evolved into a multi-billion dollar industry and it attracts gamers, fans and audiences from all over the world, and that's the reason that most famous format of these online games is known as MMO (Massive Multiplayer Online) in which hundreds of players join in to play on different servers.
As there are hundreds of players playing all the time and gaming servers are always available, they are exposed to the possibility of Single-Point-Of-Failure (SPOF) which attract the DDOS attackers towards these gaming servers to unleash their wrath by DDosing and wreaking havoc on a massive scale so as to gain notoriety and get instantly famous over the internet.
How Can Online Gamers Protect Themselves From These DDoS Attacks?
If you're one of those gamers who's thinking about, how to fix ping spikes because all of a sudden you're facing internet lag, then there might be a possibility that you are under a DDoS attack. This possibility is a lot higher if you are in a tournament because you never know what mischievous plots your opponents are planning to take you down. So, to save yourself from these pesky DDoS attacks, choose the top gaming VPN because it'll mask your real IP address and makes you untraceable over the net so that you can play hard and never let the lag be the reason you see the "Game Over" screen.
Free VPN For Online Games? Is it a Good Bet?
We have mentioned some gaming VPNs above in this article, and some of them do actually offer free trials if requested, but our own recommendation would be to refrain from using any free VPN for online games because they offer limited servers, limited connectivity, and limited bandwidth. And with so many limitations, you can't actually enjoy any game.
You prime objective is to eradicate the lag issue from the game, and with a free VPN for online games offer limited options which might even increase the lag issue at hand. But still if you wish to try free VPNs, we would suggest you, Tunnel Bear (Offers 500 MB in Free Version), and Hotspot Shield.Remember, true gamers never compromise on their rigs, so why compromise on the tools? Buy a paid VPN for gaming and avoid free VPN for online games.
Conclusion
Lag is unavoidable, but by taking certain measures you can reduce the lag in your online games. And we all know the fact that the difference in prices of these gaming VPNs is due to the level of quality and services they provide, but not in every case. So it's best to do a little research of your own before making the purchase move.
We hope this article helped you in resolving your query. We would appreciate if you can let us know what you think about the tips, tricks and hacks mentioned, and surely we can add and extend this article as per your recommendations. But, in short, sign up for these VPN for gaming for a smoother and lag free gaming experience today!