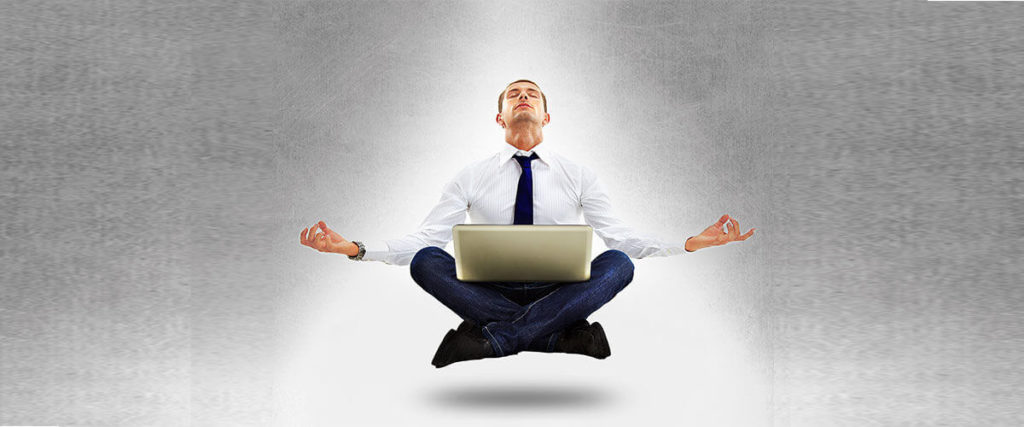 Let's face it, world would be a boring place without marketing and advertising. A lot of you might agree to disagree, but this is how it is. And who better to praise than the marketers themselves. Marketers are storytellers and they amplify the messages of any brand or a product by keeping them simple, meaningful and creative. And when we talk about creativity, true marketers are creative creatures and a rare breed. They can only harness their true talents when they are free from worries.
Marketers face a lot of challenges marketing for your brand in this fast-paced world where there is a stiff competition in every field, and the last thing a marketer should worry about is the security of their precious data or more specifically cyber security. And that's what brings us to the topic in discussion which is the importance of storing your data online (a secure online storage) for marketers. So which is the best cloud storage for business?
Marketers And Cloud Storage; What's the Combo?
Just when you think how it is even related, and where is this conversation going, well, let's just say we are going to discuss something very common but rather unnoticeable, or ignored issue we as marketers face all the time. Some of us are really careless with our data and every one of us has surely lost that one excel file on which we worked really hard, all night, researched for all the stats, facts & figures and the next day when you check your PC, *poof* that file is nowhere to be found!
And that my friends, is that moment of truth which makes you think twice, thrice or 100 times about secure online storage solutions and best cloud storage for business. You can't simply rely on your physical hard drives or physical data storage as they are prone to vulnerabilities. Saving your previous data online is the only solution for not only marketers but for everyone. We want access to our files every time, whether it's our home, office or anywhere else, we need to be synced with our precious data. If you have important data, you're going to want the best cloud storage for business.
Dilemmas with Big Companies regarding their Online Storage
Companies like Target, Sony and Home Depot have learned the hard way when they faced colossal data breaches in recent years, which in result made their data susceptible and thousands of credit card numbers got in the wrong hands. There are big chances that one way or another you were at some point in your life has been affected in some small way by some sort of data breach.
Now, the question is, "Are we as marketers safe with our data on our personal computers?" Well, there can be a lot of answers to this question, but let's just skip that step of debate and allow us to suggest one thing:
"A secure online data storage facility is the real solution because true marketers never compromise on their precious data!"
You've must have heard this phrase that "Data is everything and everything is Data!" And who can deny this fact, but all this data is somewhere analyzed by us marketers to make better decisions and strategies for our products and brands. The sheer thought of losing your precious data, or more specifically, losing it to your competitor is among your worst nightmares and that is why a lot of people opt for the best cloud storage for business.
Marketers! Let's Save Our Data With These 5 Best Secure Online Data Storage Solutions
You can opt from among a number of online data storage services, through which you can secure your data. Indeed, they provide you with better options to store your confidential and sensitive business data, that's why we have best cloud storage for business lists. However, owing to a stiff competition in the market, it becomes hard to decide which web-based data storage service to use. Here is brief description of few of these online data storage service providers to help you make up your mind in choosing the one that suits you best and ensure you get the best cloud storage for business:
Benefits of Cloud Storage for Marketers…And Others Too!
Online data storage offers valuable solutions for businesses of all sizes, some are cheaper and some are the best cloud storage for business. While many people are utilizing the benefits of this facility for personal reasons, it is more applicable for businesses or marketing companies that require dealing with large amount of data while executing their plans. Some instant benefits of availing the best cloud storage for business and the facilities of web-based storage for smart marketers hence include right here:
Data accessibility from anywhere: It provides people the ability to access the data from anywhere they want if the location has apt facility for internet connectivity. This makes accessing your data quite faster and easier for everyone.
Sharing data among multiple users: For business users and consumers, it provides the facility of sharing files among different users. You can easily share photos and videos with your family and friends and can share memories with each other. The same holds for sharing your business data with your stakeholders over the cloud.
Apt solution for data backup and recovery: In cloud-based data storage, all the data is stored offsite without having any fear of getting crashed or damaged as in case of hard disk or hard drive. So, it provides easy backup and recovery solutions in case of fire, flood or earthquake. On-site backups could be damaged but off-site data don't get affected in any case, if you find solace with the cloud.
The cost effective factor: Using cloud storage to protect data saves lot of money for marketers. It reduces the hardware and maintenance cost by outsourcing the data storage.
Much secure than in-house storage: The companies dealing in online data storage services like Dropbox and Google Drive have teams of people who completely focus on data security. There is no single point of failure as data is backed up on multiple servers. Therefore, online cloud storage is preferred to in-house storage.
Easy to synchronize: It ensures that all files are updated automatically across all of your devices. Thus, coordination is maintained among the people using same data.
All these advantages of online data storage simply compel the business people and marketers of the modern times to use it as a strategy for executing successful business plans. Online storage should be a priority for everyone and if you have a business, then make sure you get the best cloud storage for business.
So what's next?
Can cloud data storage make it easier for the marketers to work from anywhere? Yes, indeed. They don't have to sit in one room or office. They can work from their home remotely saving time and money. So, it becomes easier to access, create and store files online to run the marketing companies successfully.
Scalability is yet another feature which makes online storage worthwhile. It allows the marketers to start with the smaller space and allows them to increase the storage space gradually in line with usage over time. Several providers also offer free trials, so that smaller marketing companies can test run first then go for future reference.
All these facilities make online cloud storage system a beneficial mode for all the employees, workers and marketers to store their data and access the same at their will. Should you want more inputs on the prominent companies offering online data storage services, ReviewsDir is ever ready to help you out. Feel free to contact us 24×7 for any of your digital data storage requirement, and we will provide you with the most appropriate solution and help you get the best cloud storage for business.