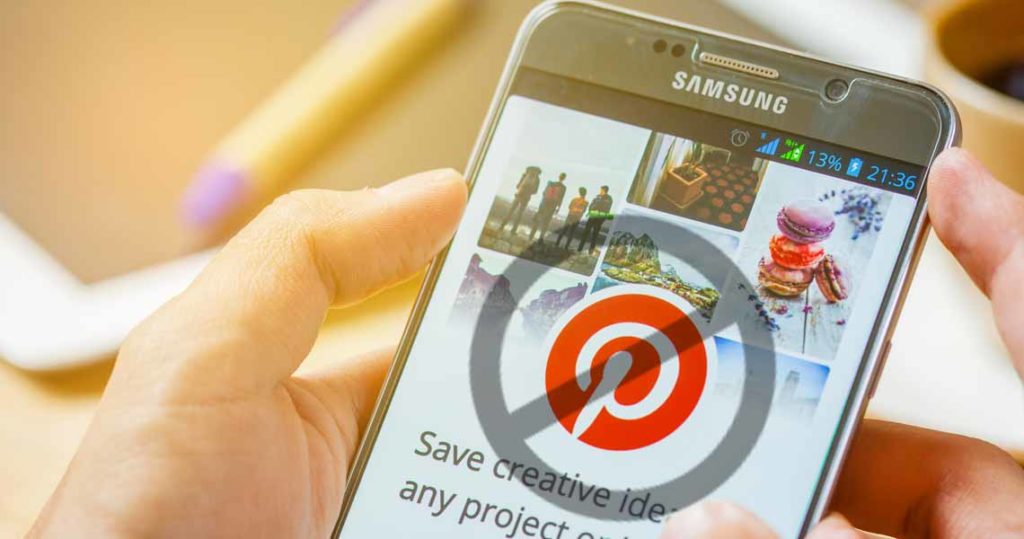 Pinterest has now officially joined the list of social media sites blocked by China. It was one of those few Western-Social Media sites which Chinese netizens could access, unlike Facebook or Twitter. But now, Pinterest is also disallowed to leap over the "Great Firewall of China".
Pinterest is relatively a much harmless site, as mostly it was used to get creative inspirations for cooking, art, wedding, and more visual inspiration, but it seems like China is going full throttle with the banhammer on any Western Social Media site that tries to cross over its Great Firewall.
The suspicion arose when the GreatFire, which checks for website's availability on the internet reported that Pinterest has been unavailable in China for the past 6-7 days. This inaccessibility of Pinterest could have been ignored but considering that the website is unavailable for this long suggests that Pinterest has deliberately been banned in China.
Up till now it's not officially clear that why Pinterest has been blocked in China, but the sources suggests that it could have been blocked because of 'Two Sessions' which is the annual gathering of China's ruling class which is currently being held in Beijing and Chinese Government doesn't want to left any stone unturned to ensure proper peace and harmony.
Here are Some Pinterest Alternatives and Tools To Access Pinterest In China
Well, there is a Good News for Chinese Netizens that Clones of Pinterest are already circulating the web which are somewhat similar to Pinterest. Here they are:
JUXTAPOSE
WE HEART IT
DUDEPINS
DRIBBBLE
FOODGAWKER
PEARLTREES
FANCY
HOMETALK
LIQURIOUS
MANTERESTING
Netizens may find solace in these Pinterest alternatives, but if Chinese Netizens want the real deal then there are a lot of tools they can use to bypass the ban.
*As this is a developing story, we may update this news, so, bookmark this page for further updates.