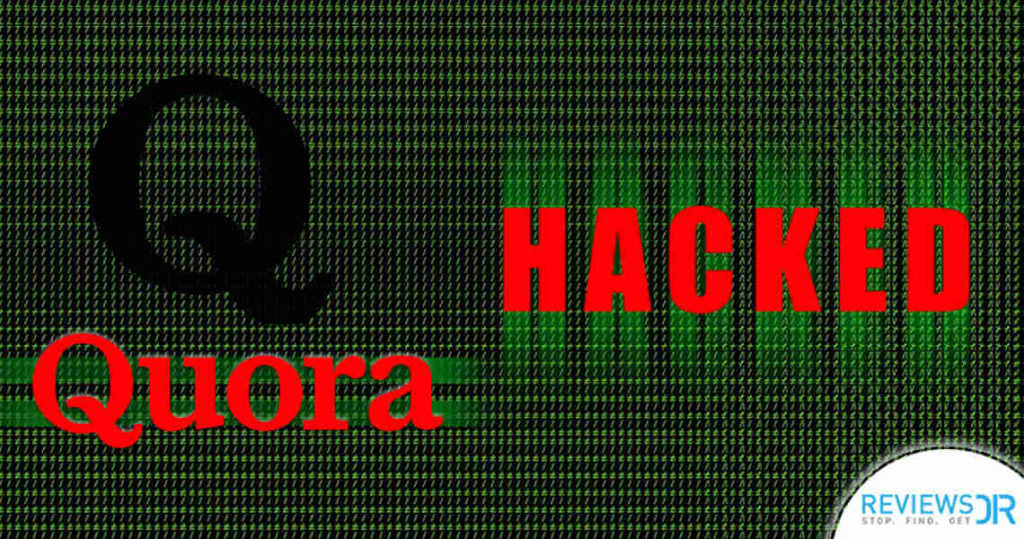 A series of data breaches continues even when we are about to close the year 2018. The year has seen worse hacking attacks than the previous year. The most popular Q&A website "Quora" has been compromised on Friday. According to the sources, Quora was hacked on Friday, and after investigations, they have found that around 100 million users' data has been compromised. As a preventive measure, Quora start sending emails to all affected users. The email stated that:
"We are writing to let you know that we recently discovered that some user data was compromised as a result of unauthorized access to our systems by a malicious third party."
Many users woke-up Monday morning to find an ominous email waiting for them to be more worried. The question and answer site has confirmed that its systems have been hacked by the third party leaving user information potentially compromised.
A terrifying part of the breach is that many users who have been notified about the hacking attack have no awareness of their accounts on Quora.
Nothing like a data breach to remind me that I have a Quora account

— Aaron Patterson (@tenderlove) December 4, 2018
It is an alarming situation for all the affected users, as to access Quora, users need to login by creating a new account or by using their Google or Facebook account, which means that not only Quora account information is compromised, but all the accounts linked with it are in great danger.
There has been speculations before the incident that Quora was creating profiles for users based off their linked accounts without their knowledge.
The reaction of Quora users is as expected, most of them are unhappy who felt that if Quora is demanding personal information in exchange for accessing the website, and then it should be adequately protected by the company.
We have discovered that some user data was compromised by unauthorized access to our systems. We've taken steps to ensure that the situation is contained and are notifying affected users. Protecting your information is our top priority. Read more here: https://t.co/uwbdMjoM1v

— Quora (@Quora) December 3, 2018
Users who haven't receive the email from Quora doesn't mean that their information has not been compromised.
The information that is suspected being compromised includes users' names, email addresses, passwords and data imported from linked accounts like Facebook and Google.
What is Quora doing about the Breach?
Adam D'Angelo, the CEO of the company, said in a statement:
"We are notifying affected Quora users. We have already taken steps to ensure the situation is contained, and we are working to prevent this type of event from happening in the future."
Just two month after the biggest data breach in the Internet world, when Facebook the biggest social media network was hacked compromising the details of millions of users including sensitive information like contact details, birth dates, employers, education history, religious preference, types of devices used, pages followed and recent searches, this incident seems a bit less scary. But this is the right time for internet users to be more careful while proving the information on such platforms and always keep their online identity anonymous with a secure and safe VPN service.