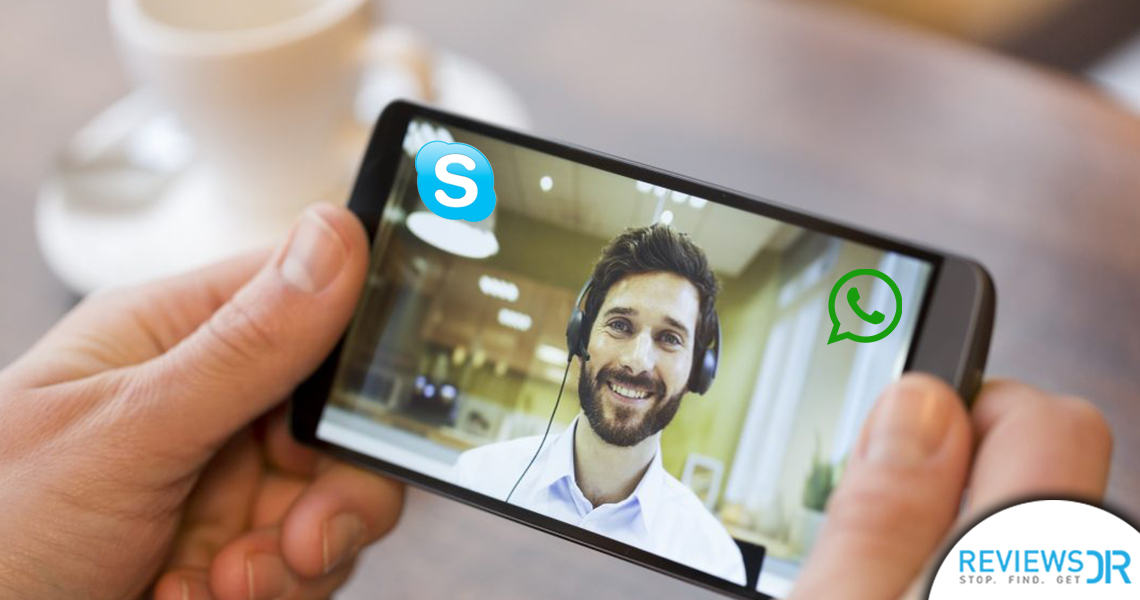 Saudi Arabia finally lifted a longtime ban and opened up the country to online calling services like Skype, WhatsApp, and other internet calling services yesterday. The apps become functional in the KSA on Wednesday at midnight local time. The announcement came from The Saudi Arabian Minister of Communications and Information Technology, Abdullah Al-Sawah.
The Minister announced via Twitter in a series of tweets. He tweeted that the ban will be lifted in cooperation with telecom partners.
بالتعاون مع شركائنا في قطاع الاتصالات لتفعيل قيمة #العميل_أولاً، وجّهنا برفع الحجب عن تطبيقات المكالمات خلال أسبوع.
Al Sawah said on his official Twitter account:
"In cooperation with our telecom partners and line with our #customer_first policy, we have called for the lifting of call blocking within a week … and we still strive for more,"
ستُشرف @CITC_SA على مراجعة استيفاء التطبيقات للمتطلبات التنظيمية، وستعمل مع شركات الاتصالات لإتاحة ورفع الحجب عن ما يتوافق مع المتطلبات.
He further wrote:
"@CITC_SA will oversee the review of regulatory compliance requirements and will work with telecommunications companies to enable the lifting, in compliance with requirements."
The decision is in line with the objectives of the Kingdom's vision 2030.
There's a lot of buzz from happy Whatsapp customers from Saudi Arabia who can now access the calling feature. Others, however, failed to access the calling feature as the feature is as unresponsive as ever.
The Arab News quoted one customer from Twitter, who said:
"Yes it is working well but it's very surprising,"
An Arabic hashtag on Twitter about the app's calling facility was trending on Wednesday. One person tweeted:
"Do we have to pay to make a call? Why can't we enjoy the free service,"
Another one tweeted:
"I don't care for phone calls why is everyone bothered!"
Another Whatsapp user, Indian Careem driver Kheder told Arab News:
"I tried to use this feature, but it didn't work. It only works if you and recipient are on the same wi-fi, which is stupid,"
It means that in some regions of the Kingdom the feature only works if the caller and receiver are on same WiFi network or at least same Telecom carrier.
Meanwhile, Fatima Ahmed, housewife, told the Arab News:
"It worked with us. Not only a voice call, but we used the video calling feature, I was really thrilled to hear the news and immediately told my sister residing in the UAE that we can use this calling feature anytime, however, unfortunately, the call didn't go through when we tried it."
As far as the official statement is concerned, The Communications and Information Technology Commission, the agency that regulates telecoms in Saudi Arabia, said:
"Like to clarify that it did not direct/order to block nor return such a feature to service, and that it was following up on the issue with Internet service providers".
Saudi Arabia took an outstanding initiative by lifting the ban on Skype, Whatsapp, and other internet calling services. Will UAE take the same action and lift the ban on VoIP service in the country?
If you reside in Saudi Arabia and couldn't access Facebook or any other internet website or social media platform, here's what you can do – A Complete Guide.
You can always bypass restrictions on any website from anywhere with a VPN. Check out the list of top 5 best VPN of 2017.
Keep reading our article for further updates.