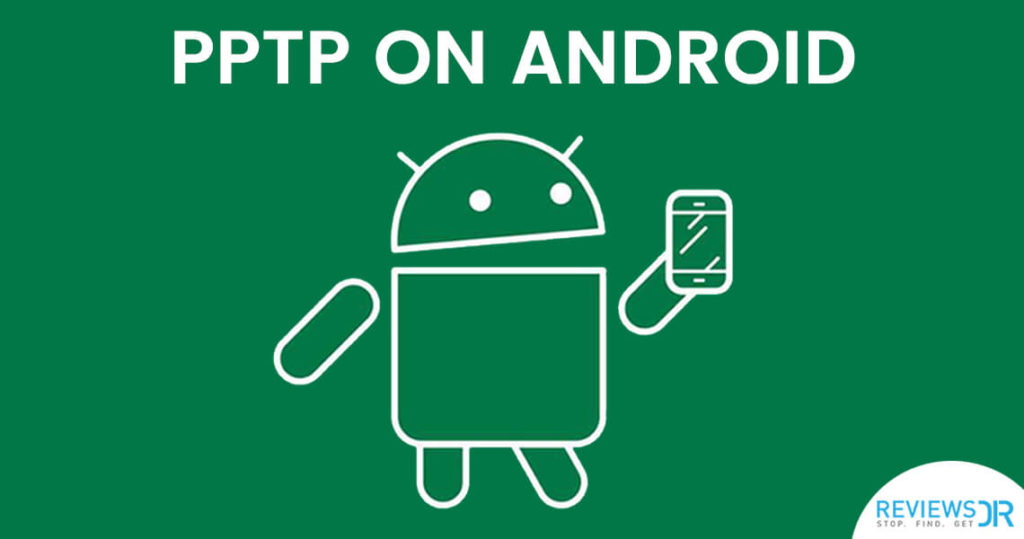 Speed up the streaming performance of your Android devices with a PPTP VPN. There's an outstanding built-in VPN in Android that allows you to connect to PPTP and L2TP protocols. By downloading VPN on your Android devices, you can download apps that are not available in your country. In this blog, we will provide you a complete and easy-to-follow walk-through on how to setup PPTP on Android devices. Before heading towards the setup guide, let's discuss why to choose PPTP protocol.
Why Choose PPTP on Android?
Point-to-Point Tunneling Protocol (PPTP) was developed back in 1999. Initially designed to support VPN over dial-up networks, PPTP has now become the de facto standard VPN protocol. It is highly compatible with mobile devices and massively popular among internet users.
It is faster than OpenVPN and L2TP because it doesn't describe encryption or authentication. It relies on Point-to-Point protocol being tunneled for security. One of the other reasons for choosing PPTP is its functionality. It's easy as a piece of cake to setup and requires no technical expertise. Now, let's move on to our step-by-step guide for PPTP VPN.
How to Setup PPTP on Android?
This setup guide is made using Motorolla Moto G with Android Version Lollipop 5.0.2. The steps will remain same for any Android based device and OS version.
Required Information:
VPN Server Address (This will be provided by the VPN provider, if you can't find it on their website, then contact them via live chat support or email)
VPN account Credentials (This will be provided by the VPN provider as well. It can be a free or paid VPN account)
To find you a perfect Android VPN, we have analyzed Industry's best VPN providers on different Android devices and concluded a list of top 5 best Android VPNs. Check out the list below.
Select the VPN provider and sign-up for their services. Once subscribed, you will receive your credentials and the VPN server address list. Select the location from the list and copy the server address. Now, let's begin with the guide.
Step # 1:
Click on 'Settings' icon on your mobile screen and tap on it.
Step # 2:
Under 'Settings,' go to 'More' and tap on it.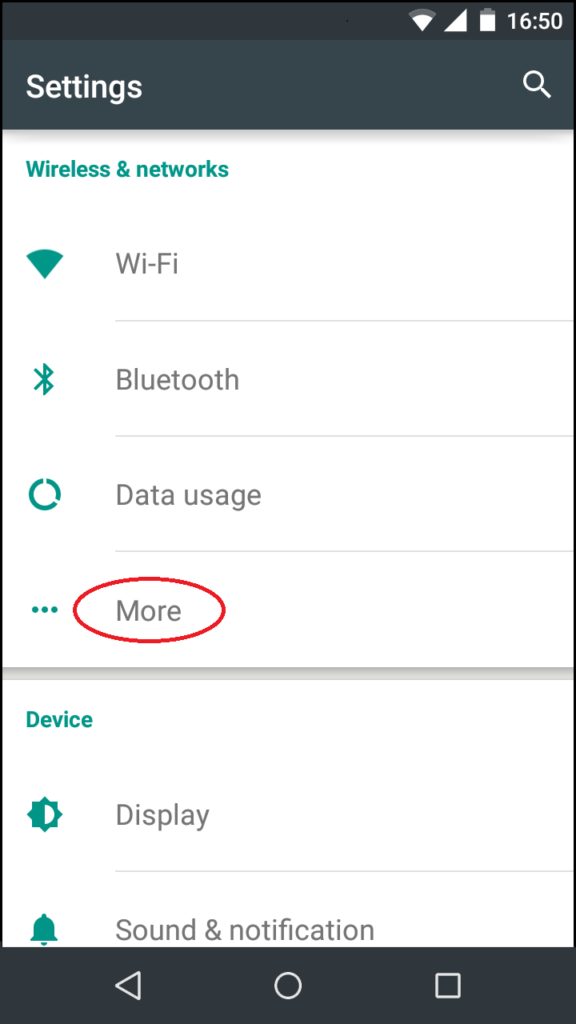 Step # 3:
Now, select 'VPN'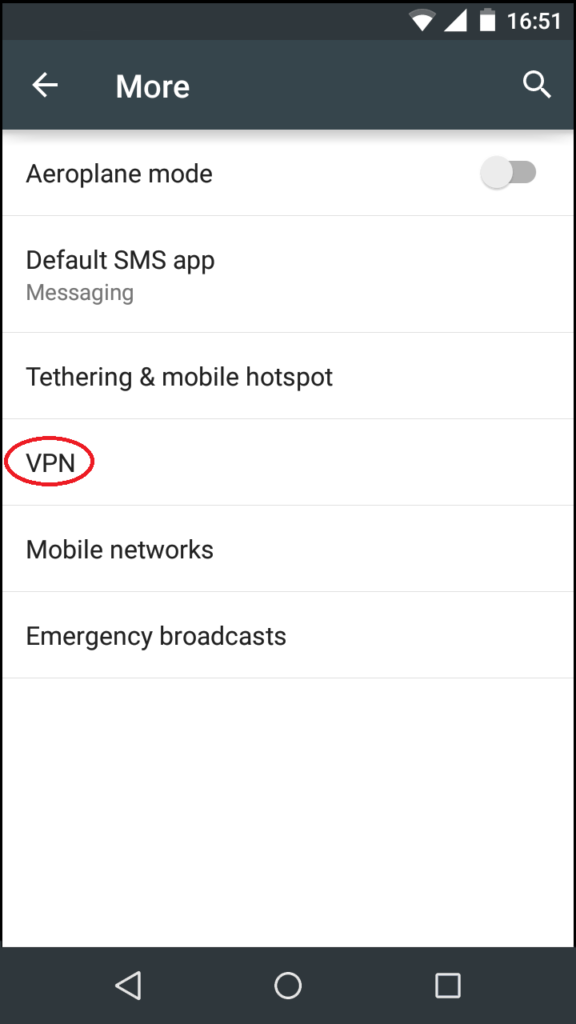 Step # 4:
At the top of your Android device, you will see a '+' icon. Tap on the icon.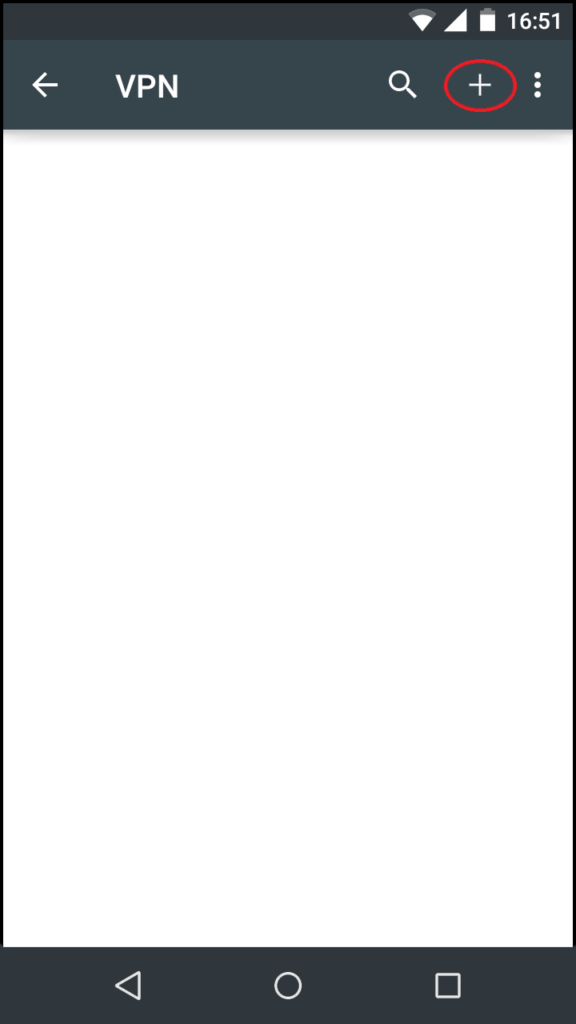 Step # 5:
A small pop-up window will appear asking a set of information. Provide the details in the respective field
Under Name, add your VPN provider name for example 'Nord VPN' (Recommended VPN for Android)
Under Type, write PPTP
Under Server Address, copy and paste the server address that you wish to connect from the VPN server list provided to you by your VPN provider.
Check mark on the box just beside 'PPTP Encryption (MPPE)'
In the end, tap on the 'Save' button.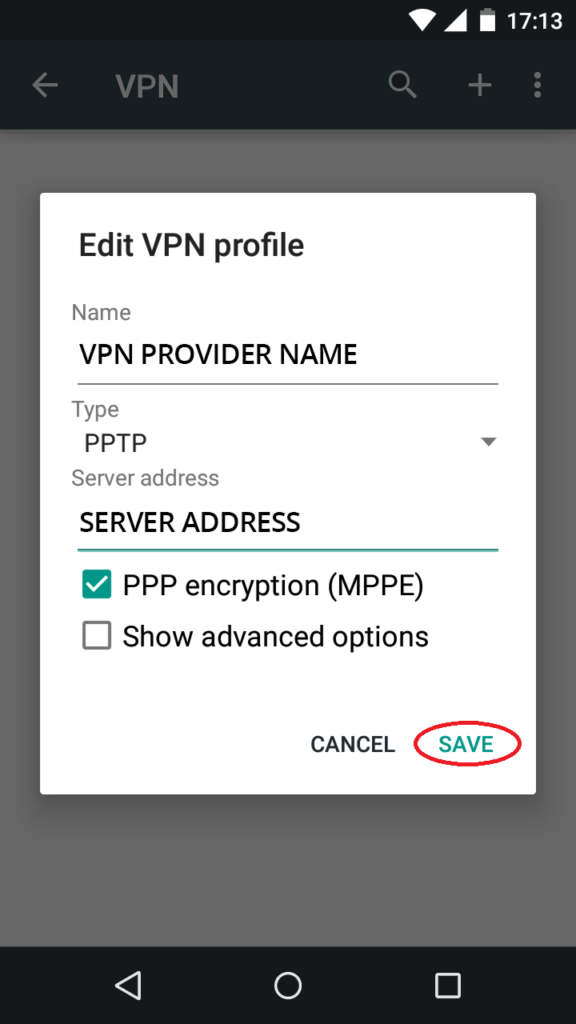 Step # 6:
Your setup is ready. Now, you can connect PPTP VPN on your Android device. Tap on the new connection. A small pop-up will appear asking for your credentials. Provide your username and password in the blank fields and tap on connect. As your VPN connection established, a small key-like icon will appear on the top-left side of your screen.
Step # 7:
To disconnect the VPN:
Go to setting > Tap on more > Select VPN > Click on the VPN connection your created > Tap on disconnect.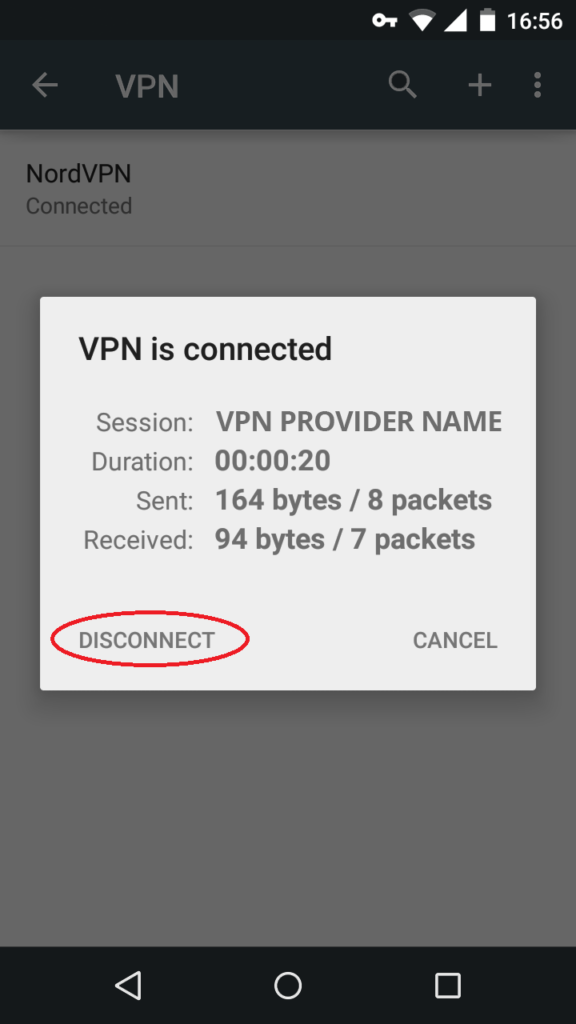 Get a PPTP VPN on your Android Device
No matter if you are a business magnate or a homeboy, a VPN is a must for all of us. With a PPTP VPN on your Android device, your data will be more secure, and you will have more flexibility in routing your internet traffic over the internet without any restriction. A PPTP VPN on your Android device won't protect you from every threat, but it is the simplest way to be safe online.