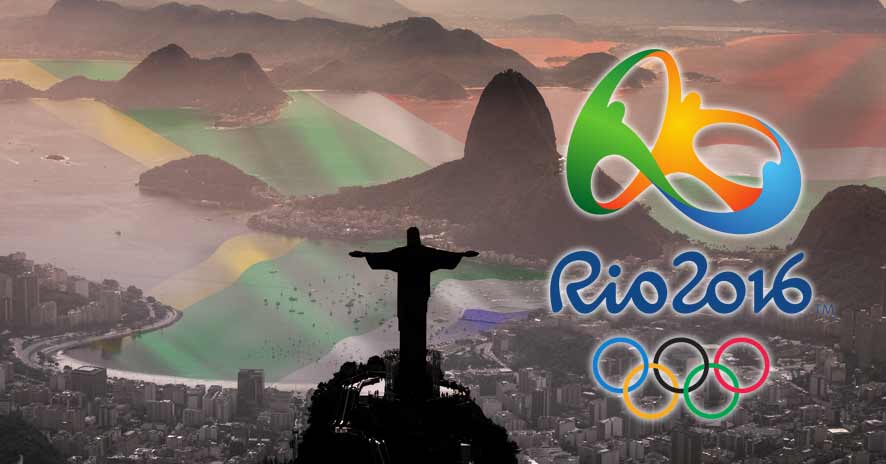 2016 Summer Olympics are just around the corner, anticipation and excitement of the upcoming games is on the rise. The games are scheduled to kick-off with a colorful opening ceremony on Aug 5, 2016. Athletes from all around the world will be gathering in Rio in the hopes of being awarded the best in the world and to bring most medals and honor for their respective countries. Though Olympics are one of the biggest sports events with athletes participating from around the globe, everybody doesn't have the viewing privileges.
Just to give you a glimpse of this extravagant event, here's an official song by Katy Perry exclusively made for Rio Olympics 2016. It'll surely give you goosebumps:
Official Broadcasters of Rio Olympics 2016 Online
Now, as every year, Rio Olympics 2016 will be broadcasted on both Cable TV and Online streaming channels, and to give you a little everyday glimpse of updates of various events, there's a dedicated Rio Olympics 2016 YouTube Channel which you can subscribe to stay updated with the latest happenings of your favorite event.Besides that, we have compiled a list of official broadcasters who will cover Rio Olympics 2016:
| | |
| --- | --- |
| Country | Official Broadcaster |
| United States | NBC |
| UK | BBC |
| Australia | Seven Network |
| Canada | CBC |
| New Zealand | SKY TV |
| Germany | ZDF and ARD |
| France | FT and Canal+ |
| Asia Region | Dentsu |
| Indian Sub-Continent | Star Sports |
| Ireland | RTE |
But Wait! Geo Restrictions getting in the way? Don't miss Olympics!
So, now that you know both Cable TV and Online broadcasters of the event, we will emphasize a little more on how you can watch Rio Olympics 2016 Live online on your smart devices!Now, when you talk about online streaming channels, a handful of channels actually entertain online users in this matter. Online broadcasters include:
BBC iPlayer in the UK
Star India in South Asia
NBC in the USA
Super Sports in Sub Saharan Africa
Bear in mind that all these channels are geo-restricted and cannot be accessed by audiences outside of the stated regions.But just when you are thinking, how I can access these channels, we've got a solution! Thanks to the internet, though, you no longer have to rely on expensive cable packages to see the games; you can now view them from the convenience of your own house on your laptop, computers or mobile devices.While most of the broadcasting channels will be offering live streaming of the events online, many of you might not be able to access a functioning stream as many regions are restricted when it comes to sports due to the licensing laws.However, you can work around these restrictions by using these VPN providers:
Why do you need a VPN to watch Olympics?
If you are a sports fanatic like me, you will want to watch every event and in order for you to do that, you will be requiring a VPN. A virtual private network will mask your original IP address and replace it with an IP from another country making that your virtual location. With the VPN, all your data will be encrypted and you will be able to access the content you wouldn't have been able to before.
Don't miss even a single event!
All the countries don't air all the events. Since the games are streamed across the globe, different countries choose to broadcast different events which means only a limited number of games will be aired in every country. If you are in America using an American broadcasting service but what you really want to see is how UK athletes are catching up, you simply can't. It will not be accessible.With a VPN, you don't have to miss even a single event; you can simply change your location to the one you want to watch and stream your favorite Olympic events live from any country of the world. Catch up on different broadcasts using a VPN.