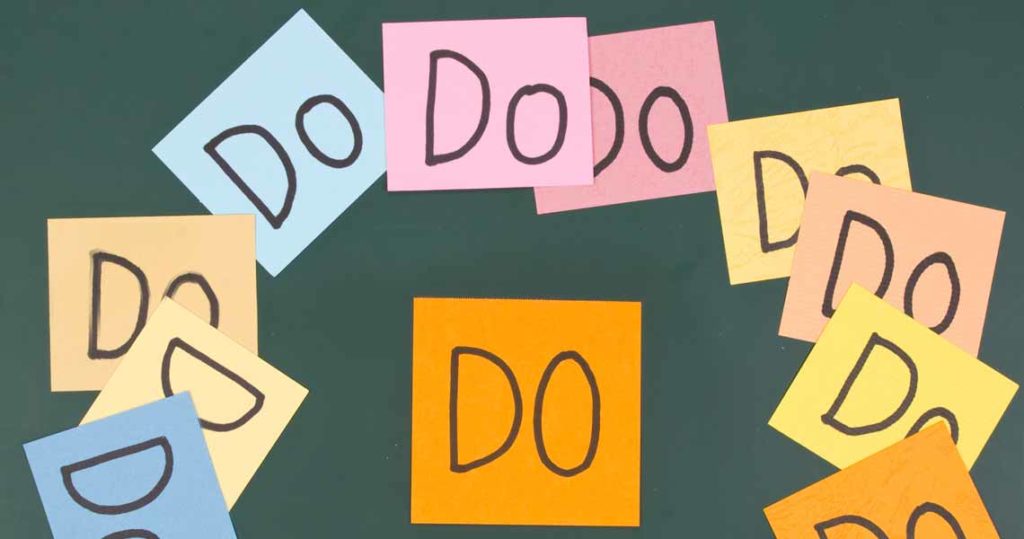 WordPress is here to stay, and so are the users leveraging WordPress websites for their business gains. So if you are still mulling at launching your website, this is the most preferred platform. However, if you have already switched over to WordPress, you better know how cool you feel with its updated themes and plugins, isn't it?
But Wait! Have you been successful in getting out the real juice of your WordPress Website? Well, here is a roster of some coolest settings stuff that you could make your WP site even more strong and aesthetic. These will teach you in detail on how to use WordPress. Let's go through them!
1. Uninstall unwanted Themes & Plugins
After installing WordPress Website, you will get few default themes such as Twenty Sixteen, Twenty Fifteen, and Twenty Fourteen. If you don't want them, you can install a new one. However, it would be better to delete the existing themes at least two themes. As you install the new theme, you are good to remove the third theme as well. Just navigate to Appearance → Themes for this task. The same way, you can delete default plugins like Akismet, Hello Dolly, etc.
This change considered to be the most significant one among all as it improves the load time and performance of the website. Consider doing the changes before you plan to launch the website; this will help you get more business of course.
2. Remove Sample Pages & Posts
This is another similar task that you should do before creating new pages. Delete the automatically created "Hello World" blog post, and "Sample Page" if you do not want them. Also, empty the post and the page trash. For this, navigate to Dashboard → Posts → All Posts. Click the Checkbox next to the default post and click 'Move to Trash' from the drop-down box at the top. The same way, go to Dashboard → Pages →All Pages. Click the checkbox corresponding to the default page and then click 'Move to Trash.'
3. Title, Tagline & Time zone
This is easy; even my mom could do it! Just navigate to Dashboard → Settings → General. Write some SEO friendly Site Title and Tagline that could help the search engine to index your website more often. Next, scroll down to update Time Zone, to help your website shows accurate date and schedule posts on time. Also, modify the date and time format. Indeed, it is among the cool things to do with WordPress.
4. Change Favicon
When multiple links throng the web browser, favicon helps the visitor to identify your website easily. They could just click your web page instead of checking each page one after another. Here is the way to add or update a favicon. Go to Dashboard → Appearance → Customize → Site Identity. Below site Icon heading, click Change file and save the new favicon.
5. Permalink Structure
A search engine friendly permalink is helpful for users to share it with others, and at the same time, is SEO friendly. So break free from the default WordPress permalink structure by navigating to Dashboard → Settings → Permalink. Select the best-suited structure, or build a new one. For better SEO, make sure to include to end your structure with %post_id% or %postname%.
6. Discussion Settings
You need to work on Discussion settings if you want your visitors to post comments on your site. For this, you can go to Settings → Discussions and control all the settings including Default article settings, Other comment settings, Email settings, comment moderation, comment blacklist, and avatars.
7. Reading Settings
In settings panel on the left, you will see Reading Settings, where you can set your Front Page displays, whether it should be a latest post or a static page. You can also set other settings like maximum no. of posts that a blog page shows, no. of most recent syndication feed; You want to see the summary or full text for each article in a feed and search engine visibility. Next, click save.
8. Add New Category
By default, the posts category is uncategorized, which will continue to archive your posts until you don't create new ones. To change category name, you can go to Posts → Categories, move the cursor on Uncategorized and click Edit. Besides, you can create as many specific categories as you wish to, depending on your business and the products/services you offer. In either case, don't forget to give "slug" – the URL friendly version of the category name, the parent category, and description. It would be a good SEO practice overall.
9. Change Widgets
WordPress themes comprise a widget area on the main sidebar. You can reach it by navigating to Appearance → Widgets. Among the available widgets, you can hold and drag the selected ones to the Home Sidebar, to make them visible on your website. In the same way, you can remove the widgets contained in the Home Sidebar by default and drag them to the Available widgets area.
10. Create New User Account
Creating a login account is strictly advisable not to miss this important step, as avoiding this may tempt the hackers to creep in and create account on your website. For this, go to Users → Add New →Add New User. Fill out the form and use a genuine username, different from default 'Admin' name. Also, select 'Administration' from the 'Role' dropdown. This will give you complete control over your website. Now go to Users again and delete the default 'Admin' account. Any blog you publish will be now under the new account name instead of "Admin". It is among the foremost security measures as well.
11. Media Settings
You can customize the way WordPress handles images by configuring the image size on your own. Go to Settings →Media and enter '0' against width and height for thumbnail, medium and large size images. This will stop WordPress to generate images of varied sizes. In addition, you can also use several image compressing plugins for this purpose.
12. Custom Menu
Menus help you create custom navigation menus so that you could place in the desired locations on your website. You can navigate to Appearance → Menus to manage menu structure, add existing pages, custom links and categories to it.
13. Manage your Profile
Navigating to Users → Your Profile, enables you to provide information, which could be useful for your website visitors. You can change admin color scheme, enable/disable visual editor, provide your name, contact info, and some more information about yourself. The page also lets you set new password for your account. Moreover, you can create a nickname and display it as your public name.
14. Add other Authors
If your site has multiple users, then you can create a separate account for each of them. They can post content from their own account, with their name. For this, navigate to Users → Add New and provide the details of new user. You can add as many users as you want.
15. Install SEO Plugin
The existing WordPress settings help you to get better SEO exposure. However, it is even better to optimize your website by installing SEO plugin. All in One SEO, WordPress SEO Plugin by Yoast, etc are some valuable examples in this regard.
16. Social Sharing Plugins
Besides SEO, Social Sharing plugins play an important part in spreading the scoop about your website and individual web pages to your targeted visitors. You can use Social Media Widget, Social Media Feather, among other plugins to share your website posts with your audience.
17. Install AdSense Plugin
If you wish to monetize your blog through Google ads, then installing Adsense plugin could be helpful in this regard. However, you need to have Google Adsense account to use this plugin.
18. Install Google Analytics & Search console
If you want to track the visitors to your website and wish to get feedback from leading search engines, two tools could be of much help to you. Google Analytics lets you understand your visitors in a better manner. Likewise, Search console, enables you to understand the crawl and search status of your website.
19. Caching Plugin
Caching is effective in improving your website's loading speed and contributes significantly to ensuring top search engine ranking. Cached web pages become easier to load whenever a visitor accesses your site. You can install WP Super Cache or W3 Total Cache plugins. Both of them equally effective and include numerous setup options.
Following all these cool tips could work wonders in making your WordPress Website a cool one. You can expect a more SEO friendly, social media friendly, secure, and faster website as compared to others. If besides these, you have some other valuable tips, please suggest the same in the comment box. Your contribution may well help the new WordPress users to become a pro