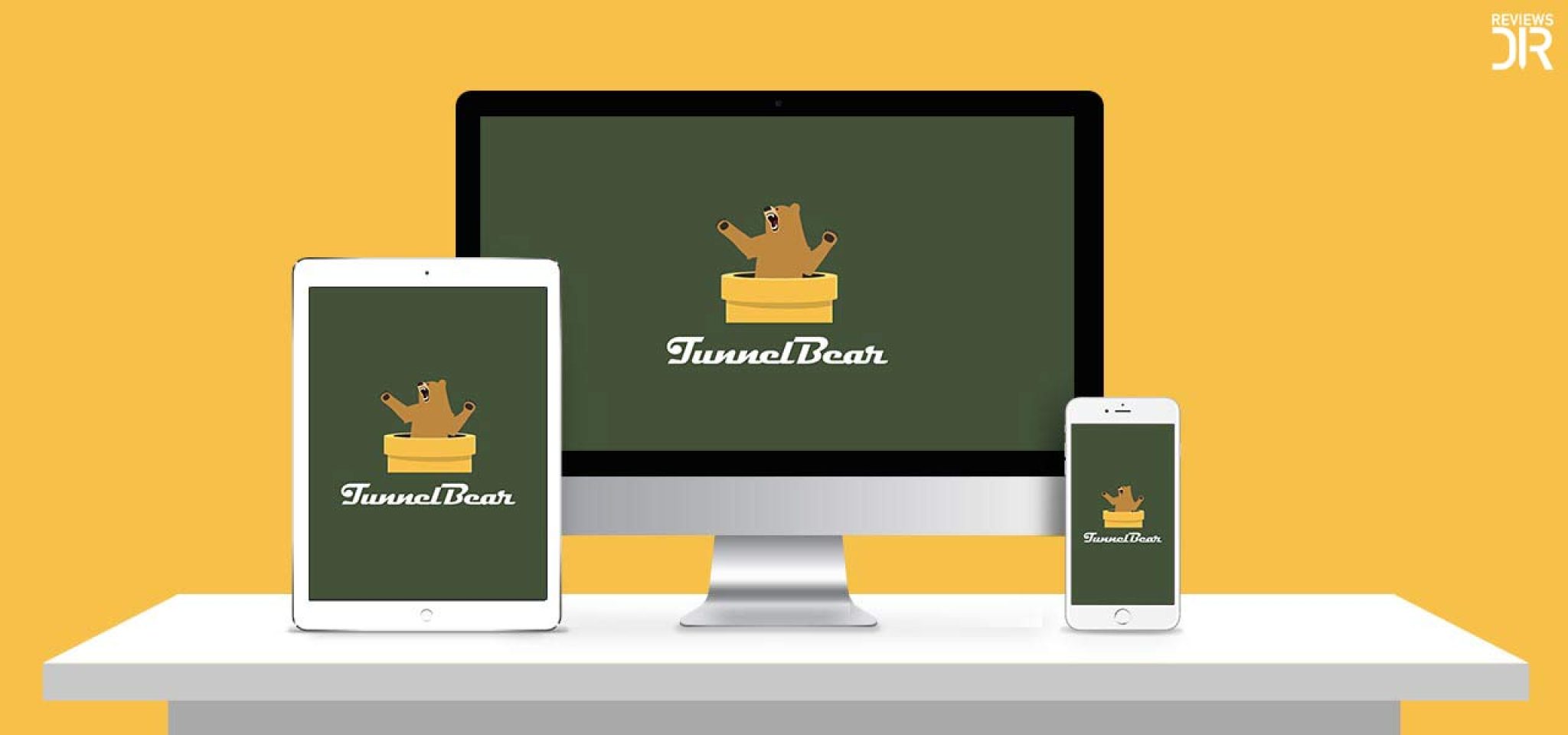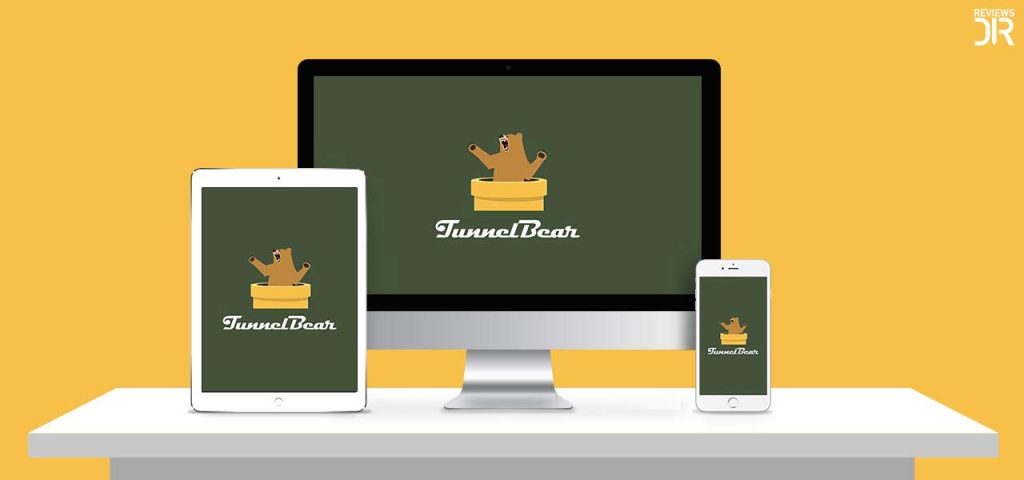 TunnelBear is a reigning VPN provider that has been around for a while. Its efficient features, good protection protocols and secure access to the web makes it a wholesome VPN for users. In this TunnelBear VPN review, we will break them down and showcase its true worth.
TunnelBear VPN offers 500MB Data cap free to make users conclude it's worth. With TunnelBear VPN, users can access multiple foreign shows, news and international events that are geo-restricted. It offers a no logging policy inclusive of a military grade AES-256-bit encryption.
Let's unwind TunnelBear VPN review and talk about what it offers and what's lacking.
Overview of TunnelBear VPN
| Features | Values |
| --- | --- |
| Does this service implement a no-log policy? | Yes: You can remain anonymous |
| Is it good for torrenting? | No, pick another provider for P2P |
| What Netflix catalog can this provider unblock? | No |
| How many multi-login does this provider offer? | This provider allows up to 5 simultaneous connections |
| Server Locations | 23+ |
| Operating Systems (Apps and Devices) | iOS, macOS, Windows, Android, Chrome |
| Refund policy (money-back guarantee) | There's no money-back gaurantee |
| VPN protocols | OpenVPN, IKEv2 |
| Bandwidth | Unlimited |
| VPN encryption | Most secure VPN encryption: AES 256 bits |
| IP Addresses | This data isn't provided |
| VPN Servers | This data isn't provided |
Jurisdiction – Based In Canada (Laws Threatening to Privacy)
Founded by Ryan Dochuk and Daniel Kaldor, TunnelBear VPN is based in Toronto whose native TunnelBear app comes with its own set of loopholes; it's not safe for a VPN security company operating in Canada where online privacy is dealt with severe repercussions.
It's prevalent to acknowledge in the review that Canada falls under the 5-Eyes international alliance. We cannot contemplate whether the VPN shares user data with its alliance countries but it evidently can if it wanted to.
[no_faq]
Average App and Device Compatibility
TunnelBear being an old VPN provider should have made flexible device compatibility to aid users. But they offer limited mainstream operating system and devices. These include
MacOS
Windows
Android
iOS
It supports Linux as well but it needs to be manually configured, and TunnelBear app provides limited support for it. The TunnelBear app is not available and customized. This is a drawback that will hold back users from purchasing it if they don't receive the app on their favorite devices.
The VPN also provides browser extensions for
These extensions are available on their respective app stores and allow you to connect to any server. However, these extensions do not offer the same level of encryption, and we would recommend using the TunnelBear app.
No Router Installation
This is a huge setback as the device connections are limited to 5 connections. What if someone wants to enjoy more secure devices on TunnelBear? Having a VPN router is the best choice forward, but sadly they don't support installing its VPN software on a router.
The question arises, is TunnelBear safe? If the router configuration is not available then surely users will not be safe if 5 device connection is utilized.
TunnelBear Added Security Features
TunnelBear is not a feature-rich VPN, but it provides a ton of privacy. Some of the features it includes are:
Ghost Bear Protocol
Known as "TunnelBear's Stealth mode," this feature masks OpenVPN traffic to move around firewalls by executing proxy. The Ghost Bear Protocol offers a way to encrypt data that makes the user less detectable to governments and ISPs.
VigilantBear (Kill Switch)
A kill switch makes sure that the data and sensitive information flows through the network in a secure tunnel even when the connection is lost. The encrypted data does not leak your privacy which makes it safe. The option can be enabled by default in the settings menu.
Auto-Tunnel
TunnelBear APK by default connects to the fastest server that is nearest to your location as its automatic feature makes this possible. Auto-tunnel allows the data to be tunneled in a safe manner which chooses the safest location to reduce ping.
No Logging Policy with Conditions
Unlike faulty and hoax VPNs, this VPN provider has a strict no logging policy and they are very clear and honest about it. They strictly state not to collect:
IP addresses visiting our website
IP addresses upon service connection
DNS Queries while connected
Any information about the applications, services or websites our users use while connected to our Service
Source: https://www.tunnelbear.com/privacy-policy
This is a sense of relief for privacy freaks because they are not harvesting or selling any user data. However, TunnelBear isn't a clean VPN after all because they state:
They will hand over personal details they have collected required by the Canadian law in case a Subpoena has been sent to them. This is alarming as there have been no incidents with TunnelBear VPN but it raises serious security questions.
Secure Protocols Supported
TunnelBear has solid in-built protocols that are unbreakable in the cyber world because it uses industry-standard OpenVPN protocol for it's Android, Windows and Mac operating system. We recommend OpenVPN to be the default protocol as it provides the best security.
OpenVPN and IPSec/IKEv2 combined enhance security by providing 256-bit AES protection, but the IPSec protocol comes with a 128-bit AES encryption. Recently, iOS gets an IPSec/IKEv2, but it is not available on the older versions.
Tunnel Bear also provides reliable data authentication and secure Diffie-Hellman key which ensures that your connection is bridged to the TunnelBear server only and not on a suspicious man in the middle attack.
Tunnel Bear VPN Customer Support
Sadly live chat support is not available in a tough VPN competitive market where every other VPN has live chat support. Hence, we had to test the customer support on two aspects naming; the time to get back to our query and will they technically answer our questions?
The support is not up to the mark, and it falls behind the top VPN providers. Multiple options are available to contact the support team, but live chat support is not one of them. They offer:
Getting started
Troubleshooting
Announcement
To ask a query, you have to sign-up for an account which is absurd as someone looking to inquire the VPN TunnelBear has to own the account. The email response takes a minimum 3-5 hours which can be agonizing.
Torrenting and TOR Allowed
Multiple TunnelBear reviews claim that TunnelBear did not allow torrenting which was partially true; now things have changed and although there is not much detail about torrenting but the service allows torrenting and TOR simultaneously. This is a breakthrough as the Onion Router TOR is not easy to find any VPNs.
Many users opt to use TOR over VPN to maximize anonymity because of its extra added encryption and multiple layers of security. We did face a decrease in speeds over TOR as the browsing reduced exponentially.
Speed Lagged
The entire TunnelBear VPN review had a thumbs up for the service until we tested its speed. Some of the servers came out to be fast, but while doing the test on a 100 Mbps connection, our speed dropped down to half the speed and we were getting at 50.26 Mbps on the European servers.
While checking out other servers on a 100 Mbps connection, the speed we received was:
Download: 50.10 Mbps
Upload: 48.36 Mbps
Download: 33.38 Mbps
Upload: 15.04 Mbps
Download: 52.26 Mbps
Upload: 27.20 Mbps
Download: 7.54 Mbps
Upload: 2.63 Mbps
After connecting to a VPN, a speed loss is inevitable, but a major decrease in speed is not appropriate which will affect the browsing experience. This was not the worst speed test but came out to be poorly.
Pricing and Plans
Just as other VPN providers, TunnelBear VPN offers three pricing plans:
Free Plan
1 Month at $9.99
1 Year at $4.99/month
TunnelBear does not provide information on the number of connections it offers on the free plan, but you can avail up to 500MB/month. As expected the monthly plan is not cheap. With few loopholes and flaws with the security and support, this VPN is charging way more than it should as other VPN providers offer a lot better services at a lesser price.
The 1-year plan is the safest and best choice as its cheaper than the monthly plan. However, you will be billed at $59.88 every 12 months.
Payment Method
The service offers typical payment methods that include:
VISA
Mastercard
AmericanExpress
JarsofHoney
Bitcoins
Having Bitcoins as a payment processor is an added benefit considering the limited plan they offer.
Do We Recommend TunnelBear VPN?
After this in-depth TunnelBear VPN review, YES we recommend it as a great choice because you can protect your privacy on a simple yet effective interface. You might face speed issues, but it won't harm your entire browsing experience. With a few lags, your streaming will be average but not worse.
But if you want more than that, then you do require to find a different VPN.
TunnelBear VPN Review
If you want an affordable and user-friendly VPN to anonymize your digital identity then for a shorter period of time; TunnelBear VPN is the right option. Although, their speed and limited servers can't match the competitive threshold. But still, the VPN provider offers reasonable features to have it installed on your device.
PROS
Diverse VPN Servers in over 20 countries
Free VPN service with 500MB data cap
Strong encryption protocols for enhanced security
VPN apps available on Windows, Mac, Android & iOS
Five simultaneous connections with TunnelBear VPN
Advanced VPN features; Kill Switch & Browser Extension
Strict no-logs policy
CONS
TunnelBear does not offer instant support that discourages users to use this VPN
Geographical range and diversity is limited with no protocol selection
 You cannot access Netflix U S(with full speed) and are restricted to enjoy torrenting with this VPN.