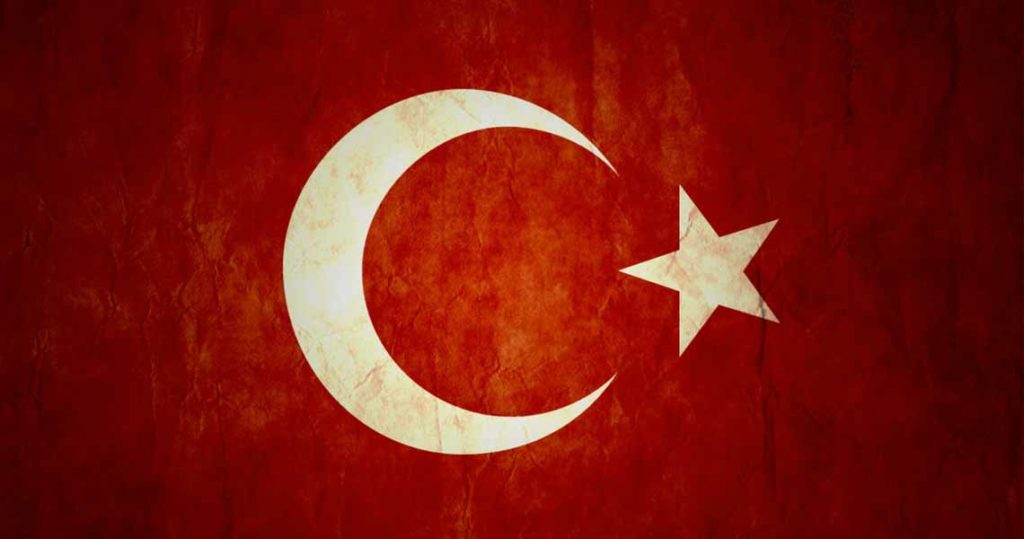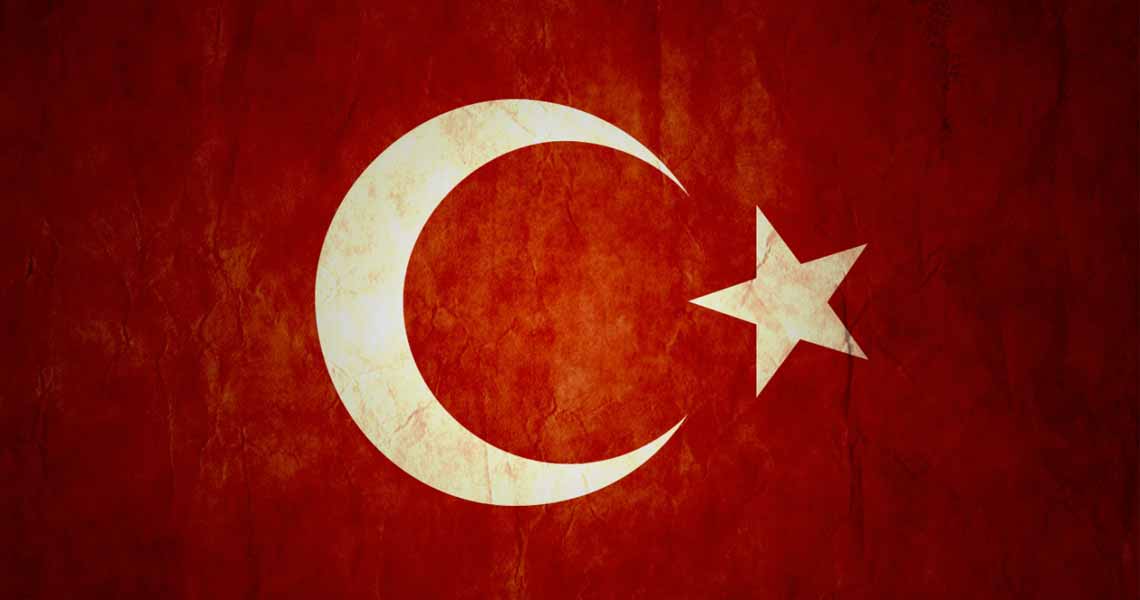 Turkey has an absolute zero Internet freedom. The government is known to block and filter the content they deem unsuitable from various social and political forums. Bloggers/Journalists are fighting their battle for unbiased and fearless reporting. Also, blanket surveillance is a norm in the country. Overall, the freedom of press, net, and speech has been murdered by the authorities in Turkey. The situation is so pathetic that Electronic Frontier Foundation has declared Turkey as a 'bastion of Internet censorship.'
In these extreme scenarios, if you wish to experience the internet freedom then a Turkey VPN is the safest option. In Turkey, there are too many authorities keeping an eye on your online activity and waiting for you to commit a mistake and give them a chance so they can slap you with brutal punishment. A VPN for Turkey serves as a thick protective wall between you and anyone who is trying to spy on you. It keeps your online privacy intact and makes the Internet a haven for you. Therefore, we have hunted down the top 5 VPNs for Turkey;
Top 5 Turkey VPN Service Providers to Use in 2017
Why Netizens Need A Turkey VPN?
Turkey is a challenging country with way too many issues. We have tried to discover the current view of Turkish Internet here. And following are the reasons why netizens are in desperate need of a Turkey VPN.
Turkey has always been addicted to questionable censorship policies. However, since the coup in the country, the situation has worsened. There are plenty of draconian laws that limit the freedom of its citizens. The Information and Communication Technologies Authority (ICTA) and the Presidency of Telecommunication and Communication (PTC) are two bodies that handle the affairs in Turkey related to the Electronic Communications Law (ECL) and the Internet Act.
The popular social websites like Facebook, Twitter, YouTube and many others have already been banned in the country multiple times due to many reasons. The reason is simple that Government cannot deal with any criticism from anyone on its clandestine activities.
Recently, these three websites were banned in April 2015 as there was sensitive content present on them regarding the abduction and killing of a public prosecutor. Besides, most courts ordered Twitter to remove all content originated in Turkey. Also, Erdogan has formally complained against 67 people for throwing insults at him online after his presidency in August 2014.
Brutality With Bloggers/Journalists
The journalists and bloggers are targeted the most in the country. There are plenty of incidents where journalists have paid the additional price for voicing out their opinion.
An anchorperson SedefKabas was sentenced to 5 years in prison for criticizing the court ruling on a case of corruption. Similarly, two journalists faced the worst consequences for declaring strong opinions about the Kurdish minorities in the country. If you are residing in Turkey and have an opinion that might offend the government or any authority in the country, you will have to face severe consequences for sure.
Turkish civilian police hired Italian Hacking Team to keep an eye on Turkish citizens from 2011 to 2014. This shocking news was revealed in a series of leaked emails. Also, the 2015 Homeland Security Act has enhanced the time limit for investigations from 24 hours to 48 hours without the court order. The investigation may include wiretaps and other measures to get to the root of the case.
Ultimately, somebody is watching your online activity 24/7 in Turkey. You can either choose to stay quiet about it or fight back with a Turkey VPN.
The entertainment websites like Hulu, Pandora, BBC iPlayer, ITV, VUDU and many others are not available in Turkey. You need to connect to a particular server to access these websites in Turkey. A VPN for Turkey will break the barriers of geo-restriction for you.
Besides, Netflix is available throughout the world. However, the Netflix US has a comprehensive content library. So connecting to Netflix US will give you access to more titles and entertainment programs.
FreedomHouse.org has declared Turkey "partly free" in 2015. Also, the report found that access to social media and political content are banned in the country. The bloggers and journalists are continuously arrested for one reason or another. The status of press is "not free" in Turkey. Moreover, as per the 2016 World Press Freedom Index, reflected the intensity of the attacks on journalistic freedom presented by the Reporters without Borders (RSF), Turkey ranked on the 151st position out of 180 countries.
A Brief Summary of the Best Turkey VPNs
We would like to tell you more about the best Turkey VPNs with which you can easily bypass Internet restrictions in Turkey. You can consider this description as the brief summary of strengths and weaknesses of each Turkey VPN. This information will surely help you in making a better buying decision. Here we go;
1. Express VPN
Express VPN for Turkey is surely the best option to use in 2017 as it offers the most competitive service. There are VPN servers in 94 countries including Turkey. The good thing is ExpressVPN has a presence in plenty of neighboring nations of Turkey so the users can connect to a nearby location and enjoy the fastest speed. Also, it has the strongest encryption options as it uses OpenVPN, SSTP, PPTP, and AES-256. You can avail unlimited server switching and bandwidth as well. The only disadvantage is that it allows one computer and one hand-held device only. However, you get a 30-day hassle free money back guarantee with ExpressVPN for Turkey.
GET EXPRESSVPN FOR TURKEY TODAY & ENJOY 35% DISCOUNT
2. HideMyAss VPN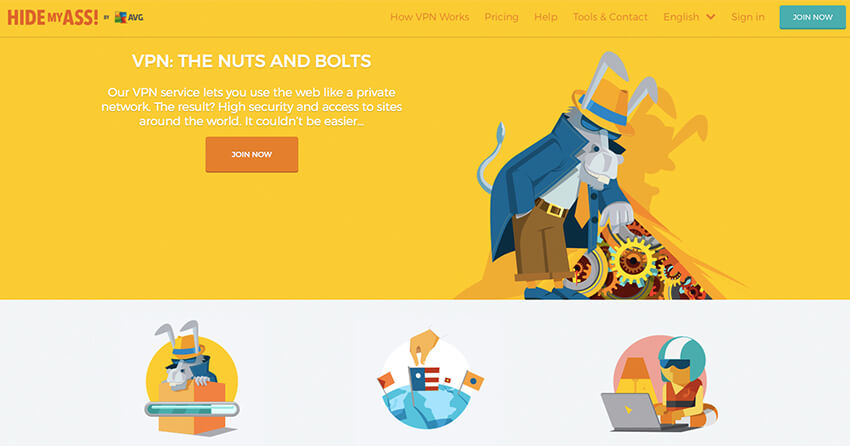 HideMyAss VPN allows you to pay anonymously via BitCoin. However, it keeps logs of your IP address and username, so the complete anonymity is not possible with this VPN for Turkey. When it comes to VPN servers' network in the world, nobody can beat this service provider as this VPN for Turkey, has a presence in more than 151 countries with a total number of 788 VPN servers. It has around 105,000 IP addresses for the consumer. Also, it offers a 30-day money back guarantee, which works hundred percent as we checked it by ourselves. HideMyAss is true to its name and will surely hide you online.
GET HIDEMYASS VPN FOR TURKEY TODAY & ENJOY 42% DISCOUNT
3. IPVanish VPN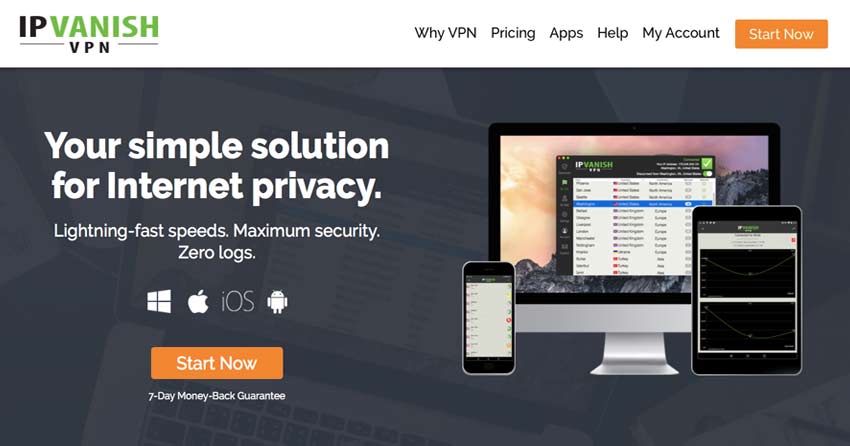 IPVanish is another valid option for Turkey VPN as they have VPN servers in more than 61 countries. Also, this Turkey VPN is always looking to expand its network. It has a strict no logs policy and allows P2P file sharing. Unfortunately, IPVanish is based in the US which has too many invasive Internet laws. Anyway, IPVanish VPN for Turkey also offers unlimited server switching and bandwidth. In case, you are not a too technical person and find yourself stuck at any step; you can contact its customer service as IPVanish support team is very friendly and supportive. Finally, IPVanish for Turkey is a much cheaper option than others.
GET IPVANISH FOR TURKEY TODAY & GET 46% DISCOUNT
4. Safer VPN

SaferVPN for Turkey is Israeli based. It has VPN servers in more than 24 countries. We were extremely impressed with its connection speed. However, on testing the VPN service, we found there is one flaw in Safer VPN Turkey i.e. it maintains a few connection logs for entirely technical purposes. Still, we tested its dedication to customers' privacy and Safer proved itself well-intentioned. Another excellent feature is its client software, which is easy to install and use. Also, the apps for iOS and Android were very impressive. So, SaferVPN for Turkey gets two thumbs up from us.
GET SAFERVPN FOR TURKEY TODAY & ENJOY FULL FREEDOM
5. Buffered VPN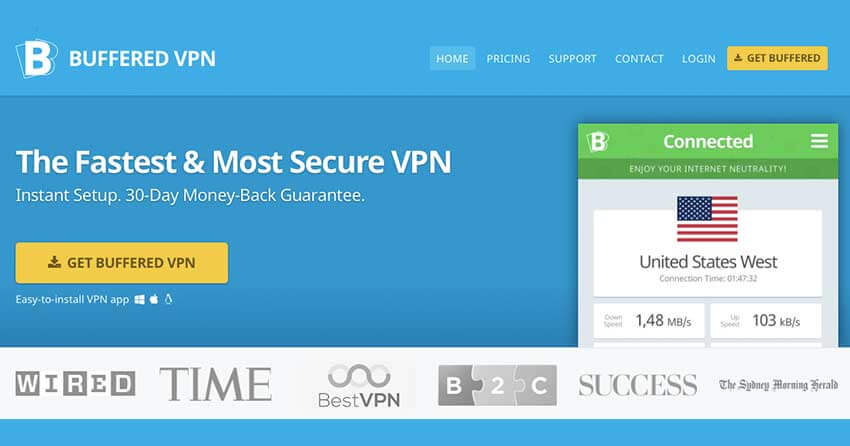 Buffered is another a viable choice for VPN Turkey. It has VPN servers in over 36 countries worldwide. With BufferedVPN for Turkey, you get a 30-day money back guarantee that comes with a no-quibble policy. This VPN for Turkey also allows unlimited server switching and bandwidth. It has a comfortable client for Windows, Mac, and Linux. Buffered's customer support team deserves a special mention here as it is one of the most professional ones out there. They will go to any extent to solve your problem. Other than that, we have some reservations on the speed of this Turkey VPN service provider. On the whole, Buffered is worth your time and money.
GET BUFFERED VPN FOR TURKEY TODAY & CONNECT RIGHT AWAY
Free Turkey VPN – Reality Check
Free Turkey VPN is nothing but a ploy to fool you into a false sense of online security and protection. If you believe in a free Turkey VPN, you are living in a fantasy world. We are not giving this strong statement randomly here. Our team of experts tested a handful of free Turkey VPN service providers and then decided to recommend against it.
Hide Me
We are going to showcase one free Turkey VPN here for your better understanding about the uselessness of free VPNs. Let's see;
3 locations (Canada, Netherlands, Singapore)
Only 2 GB data transfer
Limited protocol support
Only single connection allowed
Verdict – Turkey VPN is the Oxygen for the Internet in Turkey
There is nothing more to tell about Turkey. We have already presented you with hard-hitting information and facts about the country. Now the decision is in your hands. Are you fine with prying eyes that are looking into everything you do online? If not then get a VPN Turkey ASAP.