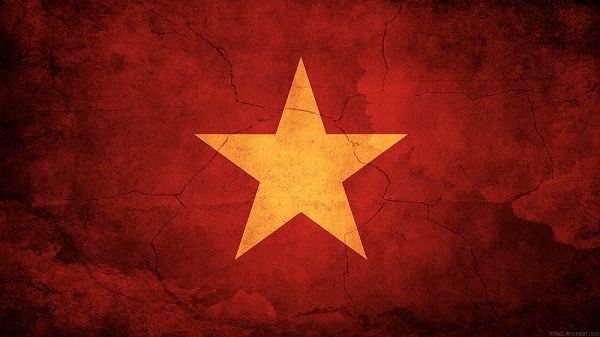 "The Enemy of the Internet" – that's the title for Vietnam by "Reporters without Borders". The situation is so pathetic that police monitors internet cafes and even arrests individuals who are supposedly propagating against the Vietnamese government. There is not even the slightest internet freedom available to Vietnamese citizens. The state is too bothered and threatened by the idea of its netizens freely expressing themselves online. So it monitors and regulates everything online in the name of protecting the sovereignty of the state.
Online privacy and internet freedom are often compromised throughout the world by the authorities and governments who consider it their right to poke their noses in everyone's online activity. Thank God, VPNs are there to rescue the people. In case, of Vietnam, you can subscribe to a VPN Vietnam to safeguard yourself online.
We have shortlisted the top 5 Vietnam VPN service providers for you here.
Top 5 VPN Vietnam Service Providers – The Most Quintessential VPNs
Why Is A VPN Vietnam A Must-Have Online Tool For Vietnamese?
Let us give you a warning before we start scrutinizing the internet scene in Vietnam – it is bad, really pathetic. Of course, we are not going to mention everything that's wrong with Vietnam in terms of internet freedom and autonomy. However, a few incidents will show you the real picture of Vietnam.
Since 2006, the country has been declared "Enemy of the Internet" by Reporters without Borders. Vietnam scored 175th position out of 180 countries in Reporters without Borders' 2016 World Press Freedom Index.
In Vietnam, there is a law known as Decree 72. According to this law, the users are not permitted to post or publish anything that impacts the credibility of the Vietnamese government. Since this law has been implemented, the government is furiously arresting people and blocking content that even slightly dares to criticize the government policies and governance. The government authorities have been blocking and filtering internet content, in Vietnamese and other languages, under the head of "measures for national security".
The government's brutality doesn't stop at making arrests only. The Vietnamese authorities are popular for malware attacks on bloggers and journalists to infiltrate their reports and news stories. In January 2014, "The Associated Press" confirmed that the Vietnamese government has tried multiple malware and hack attacks on its reporters.
Le Quoc Quan, a human rights activist, has been convicted in the court on the charges of tax evasion. He got imprisoned for 30 months along with $59,000. Although many believed that Quan got punished for voicing out his opinion against the Vietnamese government on social media. He criticized Vietnamese government for ignoring the human rights issues in the country.
The Vietnamese economy is in a transition from a communist nation to a western style free-market. Unfortunately, the government lacks the will to disseminate the freedom to its citizen like any western society. The communist government of Vietnam enjoys its power and grip on masses. It sees the Internet as a place where ideas and information can flow easily. Therefore, the internet freedom is a threat to the stability of Vietnamese society.
As said earlier, we have just touched upon a few issues in Vietnam. The online community of Vietnam also faces following problems;
Blanket Surveillance
Cyber-crimes and malware attacks
Copyright Infringement
Blocking and filtering content
Geo-restriction
Content removal and manipulation
International spy programs
A Brief Introduction To The Best Vietnam VPN Service Providers
The following information is your gateway to the best Vietnam VPN service providers. It will introduce each VPN Vietnam to you and reveal more about its strengths and weaknesses. Here we go;
1- Express VPN – Top-Tier VPN Vietnam Service Provider
Express VPN is for sure the best VPN Vietnam because of its outstanding service. It is a bit pricey but such quality of service comes at a certain cost. Express Vietnam VPN provides a 30-day money back guarantee. It has VPN server presence in 78 countries, including Asia and Southeast Asia. The only problem with Express seems to be its base location, which is the USA. Also, it allows only 2 simultaneous connections. However, its services and customer support is unbelievably good.
2- NordVPN – A Reliable VPN For Vietnam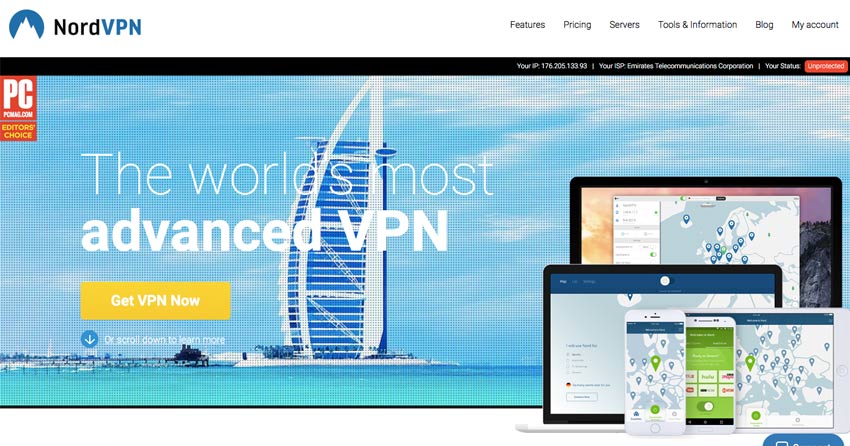 NordVPN is one of the few VPN providers in the market that never fall short on delivering commendable service. NordVPN supports various protocols like PPTP, L2TP, IKEV2 etc., and have an app interface that is easily to navigate for even a beginner user too. It has ample servers all around the world which is one of the factors that compelled us to put it in our list of VPN Vietnam. NordVPN pricing plans are pretty economical with a 30-days money back guarantee that gives user a peace of mind and enough time to retract anytime within the specified time limit. Best bit is that it is registered in Panama, so no worries regarding data retention anytime in the near future. We found its customer service and performance really exceptional.
3- CyberGhost VPN – Feature-Rich VPN Vietnam Service Provider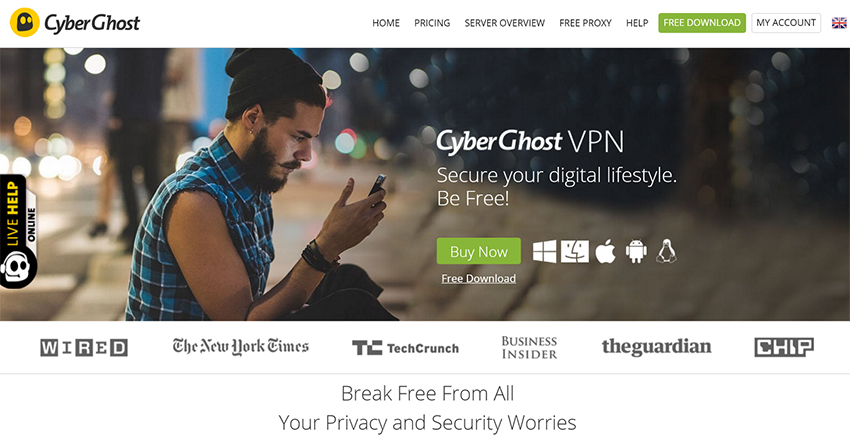 CyberGhost is a feature-rich, user-friendly and an overall impressive VPN service provider. It boasts a unique reputation in the market along with a distinct brand image and positioning in the mind of VPN users. CyberGhost have more than 800 servers around the world in around 26 countries, which is a huge number if compared with most of the top-tier VPN providers in the market. It is one of the most suitable VPN Vietnam service out there. CyberGhost offer a straight 30-Day money back guarantee and a proactive live chat support to help you work around if you have any concerns regarding the service. The pricing plans are super-economical and the VPN client apps are just superb, crisp and smooth for even a naïve user who's starting off with a VPN.
GET CYBERGHOST VPN FOR VIETNAM NOW & ENJOY PRIVATE ACCESS TO THE INTERNET
4- SaferVPN – A User-Friendly VPN App For Vietnam

SaferVPN is a VPN provider from USA and is relatively a new player in the VPN market but it's swiftly making waves with its unique brand positioning, well-designed apps and an attractive website. It offers 400+ servers in 30 countries and offer apps for multiple platforms like Mac, Windows, Android and iOS. The cherry on the top is its chrome extension, which is a rare offering if compared with even the top most VPN providers in the industry. It offers 24/7 customer support and have plans well-suited for almost everyone who's on a strict budget. It's performance and speed is pretty good which is why we recommend it to be one of the best Vietnam VPN out there.
GET SAFERVPN FOR VIETNAM TO SURF FREELY ONLINE
5- IPVanish VPN – A Fluid & Smooth VPN Vietnam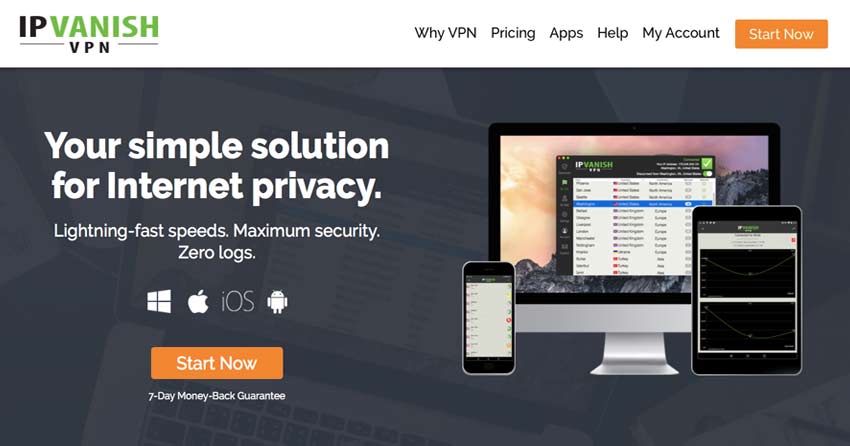 IPVanish has 500+ servers in 60+ countries and more than 40,000 IP addresses. It doesn't log any information about its customers. Fortunately, IPVanish VPN Vietnam accepts BitCoin payment. The company supports multiple operating systems including Mac, Windows, Linux, iOS, and Android. Their customer service is pretty quick and responds promptly. We loved the connection speed of IPVanish too. Overall, IPVanish is a decent Vietnam VPN.
Verdict – A VPN Vietnam Is The Only Route To Online Privacy
We have already discussed everything there is to talk about the Vietnam's dead internet freedom. The only way you can revive this freedom is by signing up for a VPN Vietnam. Otherwise, you are always under threat of being arrested or punished for saying something online that supposedly threatens the state of Vietnam.
The final verdict is yours – do you want to live freely or under the fear? You are just a Vietnam VPN away from enjoying the infinite online freedom. Choose wisely!