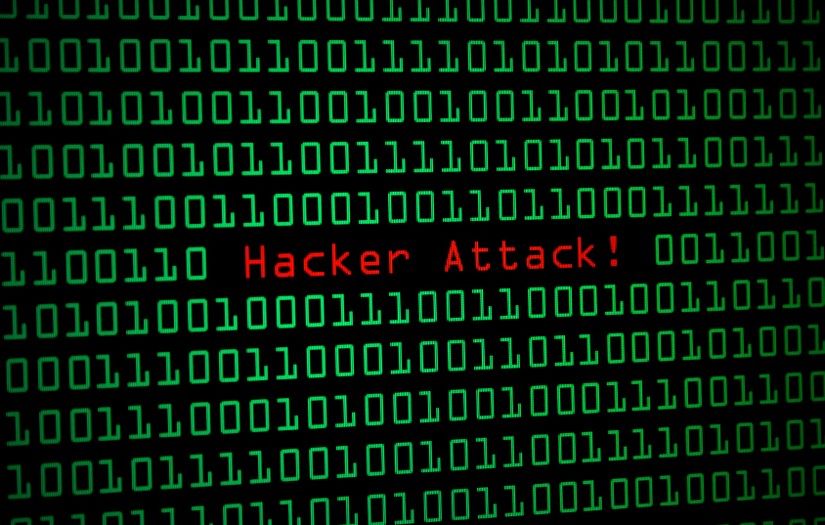 Another black day in the Internet zone – a massive malicious ransomware attack hits the World today, targeting over 52,000 devices across many countries.
Earlier today, Kaspersky Lab (a cyber-security firm) reported that their system had triggered more than 45,000 malicious attacks in over 70 countries. Russia reportedly to be the biggest victim of the ransomware attack; however, the cyber-attack which has been named as 'WannaCry' also crippled NHS hospital system in the Britain, and also Spain's largest telecommunication company Telefónica.
A researcher at Avast also confirmed that they had recorded 36,000 'WannaCry' ransomware attacks on Friday. Russia, Ukraine, and Taiwan are on the hit list followed by the others.
What is WannaCry Ransomware Attack and how it has affected NHS and other organizations?
Ransomware is a very popular type of malware attached that hackers used for many years to extort money from people and organizations. This type of malware attack force people to take certain actions to encrypt their private files. If fail to do so, they threaten to delete the files completely. This recent WannaCry attack also aims to trade in $300 worth of Bitcoin to give access (encrypt) all the files.
Once the system is affected by the WannaCry ransomware attack, the users see the below image where a bitcoin payment is required to restore all the files. The hackers have given time till 15th of May, after that the price will be doubled, whereas, if anyone fails to make the payment by 19th of May, they will delete the files permanently.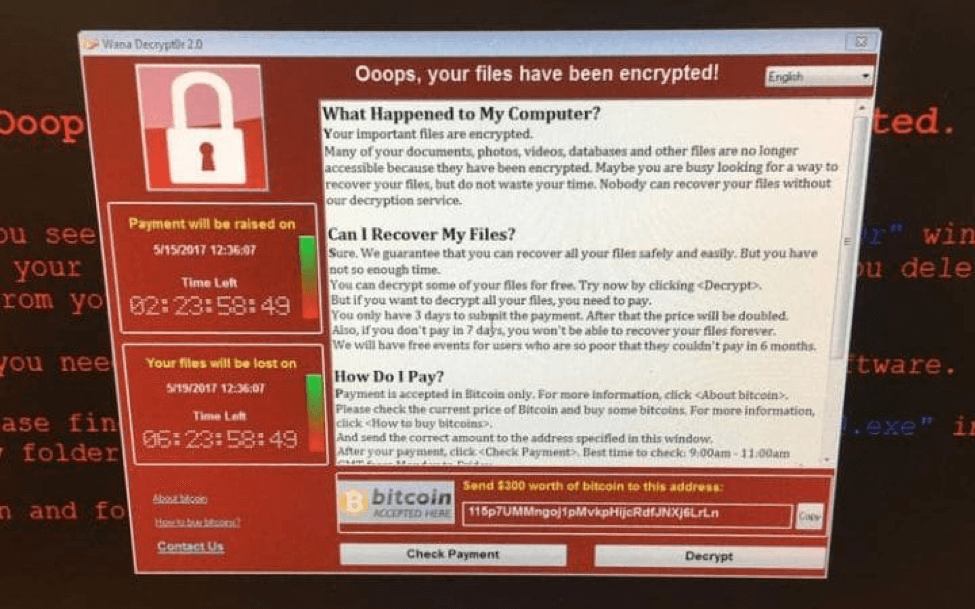 How this WannaCry Malware attack routed in the Windows system?
The malware attack has only affected people using the Windows operating system. According to Researchers, WannaCry malware is spreading through a Microsoft Windows exploit (MSFT, Tech30) called 'EternalBlue.' The company has already released a patch for it back in March. However, it seems like the hackers have exploited the machines that were not upgraded.
How bad the WannaCry Ransomware Attack Affected NHS?
Although NHS officials have confirmed that this Wanna Decryptor attack was not targeted and none of the patient dates has been stolen. However, the attack indeed has affected 16 NHS organizations in the UK.
"Emergency operations may have been canceled, and automated systems that help monitor in and outpatients could be affected as well," Wool said. "It is all hands on deck to try and stop the spread."
According to BBC, hospitals in London, Blackburn, Nottingham, Cumbria, and Hertfordshire have been hit by the malware attack and NHS officially advised patients not to use the IT facilities under they further investigate.
Please be aware the NHS is experiencing serious IT problems today. Please only contact your GP surgery or hospital in a genuine emergency.
How Spain's largest telecommunication has become the victim of Ransomware
According to reports, Telefónica, Spain's most popular telecom company have also been affected with WannaCry virus. Although, there is no report confirming that Telefónica users are facing any service interruptions, however, their employees reported that their computer screens have turned blue with a ransomware message.
What's Next? How to Prevent from Ransomware Attacks?
System vulnerabilities are common, and the best advice experts give to update patches in a regular fashion. It is also advisable for all the Windows users to enable 'automatic updates' to ensure all checks are enabled. We also advise our readers to install a reliable antivirus software in their PCs and connect to a VPN whenever they browse.
We'll continue to update you with all the latest happening related to WannaCry ransomware attack. We hope all your data is safe!