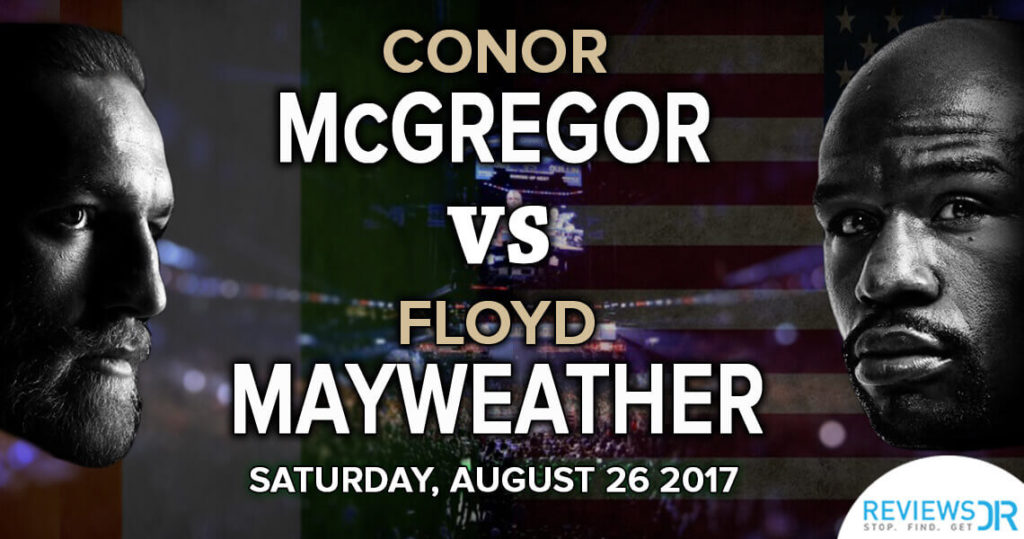 Floyd Mayweather VS Conor McGregor, also termed as 'The Money Fight', is most probably the biggest and the most anticipated fight in the history of both UFC and Boxing. Why? Because it's MMA VS Boxing. Yup! You've read it right! The fight is between the biggest UFC star, Conor 'The Notorious' McGregor VS The undefeated G.O.A.T (Greatest Of All Time) retired boxer Floyd 'The Money' Mayweather.
Update: Floyd Mayweather has won the fight! Conor McGregor Loses.
IT'S OVER!#Mayweather stops #McGregor in round 10.

Live: https://t.co/8b0PAFZqje #MayweathervMcGregor pic.twitter.com/C2EBhg9Rad

— BBC Sport (@BBCSport) August 27, 2017
Saturday hurry up it's like waiting for Christmas #MayweatherVsMcGregor pic.twitter.com/wve3jSA2ri

— Max Morley (@maxmorley1) August 23, 2017
So, if you're one of those millions of other fans who are searching about 'How To Watch Conor McGregor VS Floyd Mayweather fight live online', then you're in for a treat because this streaming guide covers all the online streaming channels and TV channels where you can watch Conor McGregor VS Floyd Mayweather Fight Live from anywhere in the world.

Mayweather VS McGregor Fight Details- What's The Significance Of This Fight? When Is it Happening & Why Is It Happening?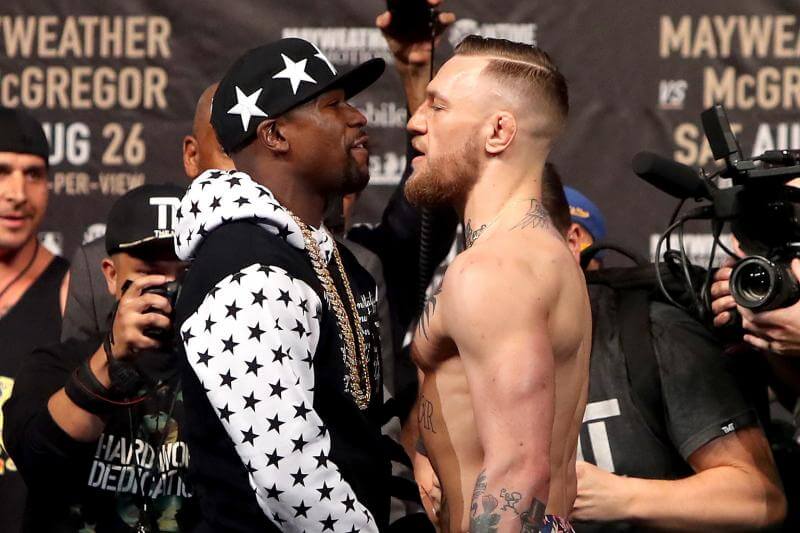 When it comes to MMA, Conor Mcgregor is undoubtedly the biggest UFC star there is considering his achievements in the sport and his infamous style of trash talking about his opponents outside the ring and proving them wrong inside the octagon. He is the first fighter in the history of UFC to hold two titles simultaneously in two different weight divisions.
Similarly, when we talk about boxing, Floyd Mayweather boasts a stellar record of 49-0 and is the undefeated boxing champion and is considered to be the greatest boxer of all time. He's also famous for his trash talking and predictions about how his fight going to shape before it even happens. The last big fight Floyd Mayweather had was with Manny Pacquiao in 2015 which was the biggest boxing fight of that year which was also billed as 'The Fight Of The Century'.
So, both the fighters have agreed to face-off each other and the fight is officially on!
Seriously, wouldn't you put your body on the line for $100 million? Well, this is pretty much the amount that Conor McGregor expectedly is going to make and same goes for  Mayweather too. There is a reason this fight is termed as 'The Money Fight' and whoever wins this fight would make history…and money of course!
When Is the Mayweather VS Mcgregor Fight?
Where Is the Fight Taking Place?
T-Mobile Arena, Las Vegas, USA
What Is the Mayweather Mcgregor Fight Time?
Showtime will air the fight at 9 PM on 26th August 2017
The Reward For The Winner Of Mayweather VS McGregor Fight Is…The Money Belt!
Although Mayweather VS McGregor fight was a no title match but on Wednesday, the president of WBC, Mauricio Sulaiman revealed the custom-made belt named as 'The Money Belt' which will be rewarded to the winner of the Floyd Mayweather VS Conor McGregor boxing match scheduled to take place on August 26th at T-Mobile Arena in Las Vegas.
The Money Belt is made up of 3360 Diamonds, 600 Sapphires, 300 Emeralds, 1.5 Kilograms of Solid 24 Karat Gold.
Here's the official revelation of The Money Belt:
Here's the special 300-plus-jewel belt that @wbcmoro is offering to the @FloydMayweather @TheNotoriousMMA winner. pic.twitter.com/kDDDqkJfWr

— Lance Pugmire (@latimespugmire) August 23, 2017
The "Money" Belt!

The winner of #MayweatherMcGregor will receive this belt on Saturday! pic.twitter.com/NU9bPD5oVP

— UFC (@ufc) August 23, 2017
Official Channels To Watch Mayweather VS McGregor Fight Live Online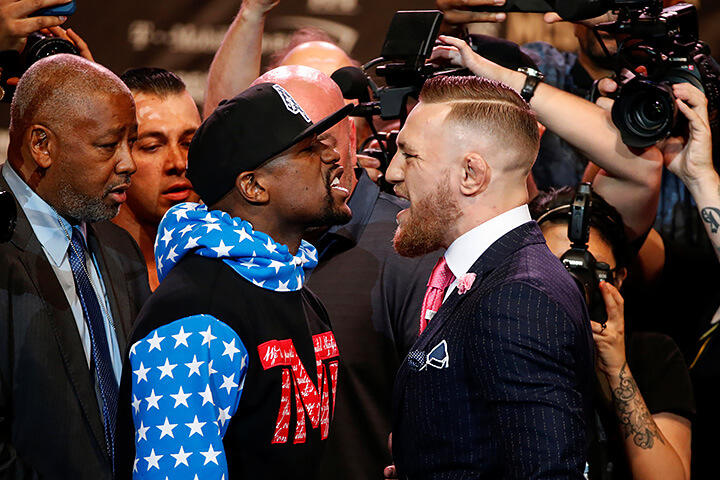 McGregor VS Mayweather Online PPV
McGregor VS Mayweather TV Channels (Free & Paid)
Floyd Mayweather VS Conor Mcgregor Fight (Tentative Broadcasters)
Floyd Mayweather VS Conor McGregor fight is going to be the biggest fight of the millennia and one of a kind, and a lot of online broadcasters are bidding to broadcast the fight online. The above-mentioned channels are the official broadcasters of the fight, but the sad bit is that all these channels are geo-restricted. It means that you'll only be able to watch Mayweather VS McGregor Fight live online only if you reside in the specified countries.
But, don't sweat yet! You can watch Floyd Mayweather VS Conor McGregor fight live from anywhere in the world with a VPN with absolutely no hassle. Using a VPN, you can connect to any country's server and watch the fight like a local. It doesn't matter whether you are from China, Germany, Middle East, Asia or Europe, you can easily watch the bout on any official geo-restricted channel using a VPN.
Here are the simple steps to watch McGregor VS Mayweather fight with a VPN:
Choose any of the fast streaming VPN mentioned below
Download & install the VPN
Open the VPN app and connect to USA, UK or any desired country's server
Access the geo-restricted channel from anywhere and watch Mayweather VS McGregor fight live online
Rank
Provider
Price
Details

1

ExpressVPN

Recommended

Exclusive 48% Discount

2

NordVPN

You Save 72% on Yearly Plan

3

CyberGhost

Save 77% on 18 Months Plan

4

SaferVPN

Buy VPN at 80% Off

5

IPVanish

You Will Save 46% On Yearly Plan
Conor McGregor VS Floyd Mayweather Fight In US Theatres – The Cheapest Way To Watch The Fight (US Locals Only)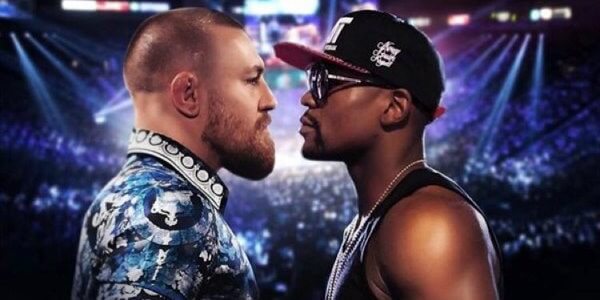 The Conor Mcgregor VS Floyd Mayweather fight has already taken shape of something similar to a movie script and the biggest surprise for the MMA and Boxing fans is that the fight is also going to be shown live in the movie theatres with the fraction of the amount of the official Pay-Per-View. The official pay-per-view price for a high definition HD feed costs about $99.95, whereas the ticket price for a seat in a theatre would range from $15 to $25 which is less than a quarter of the amount paid for the official PPVs.
This special viewing option is stemmed from the agreement between Fathom Events and Mayweather Promotions, and to check the list of the theatres showing the fight live, you can check out the official listing of the theatres showing Mayweather Mcgregor fight.
McGregor VS Mayweather Press Conferences – The Ultimate Trash Talking Face-Offs!
Both 'Notorious' and 'Money' embarked on a tour in four cities in four days for their press conferences and all the faceoffs and trash talking was good enough to quadruple the pre-build hype for the fight. We observed some outrageous behavior, scuffles and derogatory remarks made by both of the fighters for each other. Nonetheless, it's all part of the show undoubtedly these press conferences are a fun watch and early indicator of how interesting the fight is going to be.
New York Press Conference
The Final Mayweather VS McGregor Press Conference Before The Fight
The final press conference took place in Las Vegas where Mayweather VS McGregor fight is also scheduled to happen at T-Mobile arena this Saturday. This press conference was relatively sober and subdued. Here are some of the statements that were the highlights of this press conference:
Conor McGregor: I don't see Floyd lasting more than 2 rounds. I think I have to end it inside one.
Floyd Mayweather: Conor is hell of a fighter and it's not gonna be an easy fight.
Conor McGregor: We're prepared for 12, 3 Minutes rounds of non-stop pace. I will put pressure on him (Floyd) and break this old man.
Floyd Mayweather: Guys say all kind of stuff. After 21 years I have been hit with everything but I am still right here.
Conor McGregor VS Floyd Mayweather Fight PPV – All Channels
Watch McGregor VS Mayweather Fight On Showtime (US Only)

Showtime is the official broadcaster and sponsor of the Floyd Mayweather VS Conor McGregor fight and if you wish to watch the fight on Showtime, you've got the purchase the PPV in order to watch the fight. The cost for a standard definition would cost around $89.95, whereas the cost for a High-definition version would cost around $99.95. It isn't much cheap but surely worth it.
But the biggest issue is that Showtime is only available in US, and you won't be able to watch the fight on Showtime if you're outside US. But no worries! With a VPN, you can watch the fight from US. You simply need to opt for one of the VPNs mentioned above in the list, download it and connect to any US server and accessing Showtime to purchase and watch Mayweather VS Mcgregor fight from anywhere in the world.
Watch Conor VS Floyd Fight On Sky Sports Box Office (UK Only)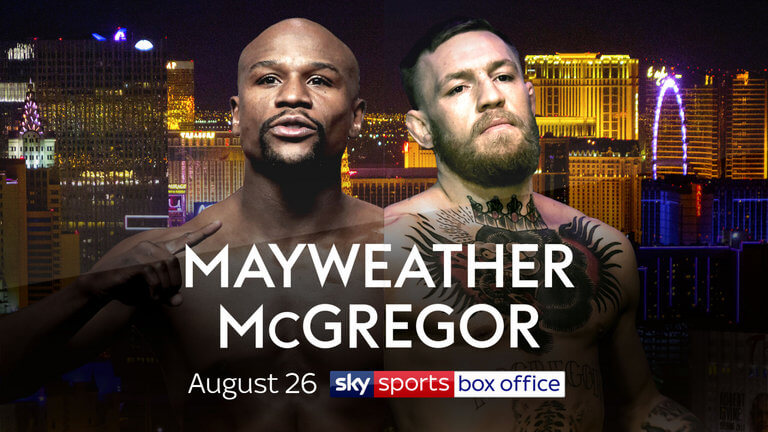 Boxing and MMA fans who are in UK can watch the Mayweather Mcgregor fight online on Sky Sports Box Office by purchasing a PPV that'll cost 'em around £19.95, or if fans from Ireland wishes to watch the bout, the PPV price would be €24.95. If UK expats wish to watch the fight on Sky Sports Box office, or have already purchased the McGregor VS Mayweather PPV but would not be in UK at the time of the fight, they can simply get a VPN and connect to any UK server to watch Mayweather VS Mcgregor fight live online from anywhere in the world on Sky Sports Box office.
Watch Conor McGregor VS Floyd Mayweather Fight On USTV Now (US Only)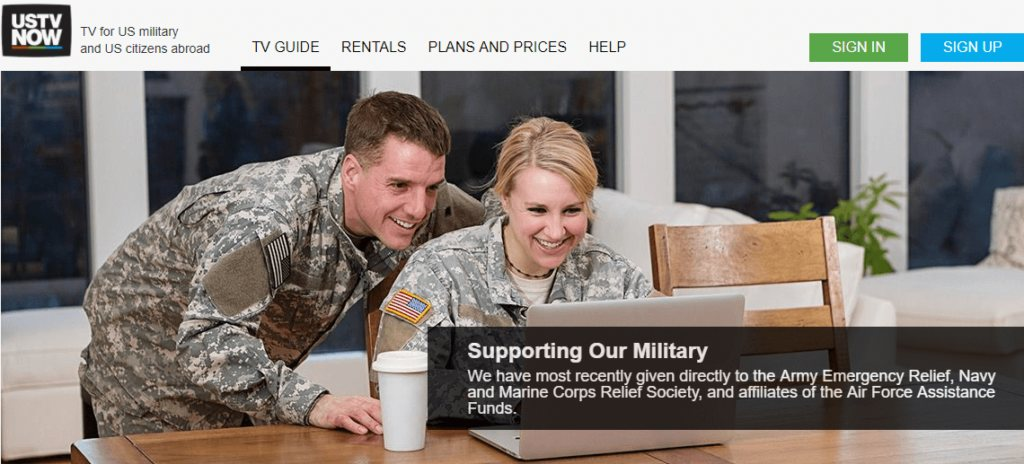 USTV Now is another great streaming option to watch Conor McGregor VS Floyd Mayweather fight live online. The official USTV PPV would cost you around $89.99 for standard definition an astounding $99.95 for a high-definition stream. But as the story goes, USTV Now is only limited for viewing within the US, and if you are residing outside of US, you won't be able to access the channel. So, the same solution works here too. Simply get a VPN and connect to any US server to access USTV Now to watch Floyd VS Conor fight live online doesn't matter where in the world you are viewing it from.
McGregor VS Mayweather Fight Rules – Not Really Surprising
This fight is a professional boxing fight and all the rules that are applied in any professional boxing match apply in this fight too. This fight would be the first professional boxing fight of the MMA fighter, Conor McGregor who'll be shifting his stance and fighting style from the Octagon to the boxing ring.
Both fighters would wear the standard boxing gloves and use of legs, which is allowed in UFC is banned in this match. And if Conor McGregor, instinctively uses kicks to dismantle Mayweather, he will be disqualified from the fight and would face severe penalties.
The boxing fight would go 12 rounds of three minutes.
How To Stream Conor McGregor VS Floyd Mayweather Fight For Free On Kodi
Want to watch Conor VS Floyd fight online for free? There's a way. You can watch it on Kodi. Many Kodi users will be live streaming the fight on their respective operating system and devices like Roku, Firestick, Chromecast, PS4, Windows, Mac, iOS, Android or any other platform on which they're running Kodi on.
✎ Read Also: 5 Best VPN for Kodi in 2017 – One Stop For All Your Entertainment
You can install the Sportsdevil Kodi add-on which is excellent for streaming live sports including UFC, Boxing, Wrestling and other sports. If you wish to install Sportsdevil Kodi Addon, follow the simple step-by-step instructions mentioned below:
Launch Kodi. Head over to the Settings icon on the top left corner of your Kodi screen
Now go to System Settings > Expert Mode > Addons
Enable the 'Unknown Sources' option because that'll enable you to install third-party addons. Select the 'Yes' option if a notification pops up notifying you about the same.
Now, head back to Main Kodi Screen and go to the Settings option
Head over to File Manager > Add Source
Choose None and enter http://mediarepos.net/kodistuff in the text field
Name it KodiStuff and click OK
Once again head back to Kodi home screen and select the Addons option
Click on the Package Installer Icon on the top left corner of your Kodi screen
Select Install From Zip File
Select repository.smash-x-x-x.zip and install it
Now wait till the addon is completely installed and you see the notification informing you that the addon is enabled
Once done, select Install from repository
Choose Smash Repo option
Select Video Add-ons > Sportsdevil and install it
Wait a bit until you see a notification informing you that the addon is installed
Once the addon is installed and you see the add-on enabled notification, head over to the Kodi Home screen and select 'Addons' option from the left-hand column
You'll see the Sportsdevil addon icon.
Open it, enter Sportsdevil > Live Sports > Boxing
Watch Mayweather VS McGregor fight live online for free on Kodi
Conor McGregor VS Floyd Mayweather Fight Predictions
Do you think this fight is an absolute insane mismatch? Well, you're not the only one. Considering that this would be the first professional boxing fight for Conor McGregor against the undisputed Boxing legend Floyd Mayweather; hell yes, this is a strange fight…but that's what makes it interesting it at the same time.
Mayweather = 49/0
Conor McGregor = Haven't professionally boxed at all!
So, what are the odds? Who's going to win? Well, let's hear some words from the top MMA fighters, Boxers, and Celebrities and see what predictions do they have regarding the McGregor Mayweather fight:
Mayweather VS McGregor Fight Predictions By MMA Fighters
McGregor VS Mayweather Fight Predictions By Boxers
Conor McGregor VS Floyd Mayweather Fight Predictions By Celebrities
Well, practically speaking, Conor McGregor has a definitive edge against Mayweather, whether it's height, reach, age, agility, Conor will dominate the fight, but, Floyd has the experience and he knows exactly how to survive 12 rounds in a boxing ring. Conor has a clear prediction about the fight and said in a press conference that 'He'll knock out Mayweather by 4th round!"
Doesn't matter who wins or lose, this is going to be one epic fight for sure!
All Excited And Pumped Up To Watch Mayweather VS McGregor Fight Live Online? Who's Your Pick?
Whether you talk about UFC or Boxing, the Mayweather VS McGregor fight is the talk of the town and an ultimate battle for both the men to prove who's the best fighter in the world. Both Conor and Floyd are number 1 at what they do, and this is once in a lifetime opportunity for both of them. Reportedly, this fight can cross the revenue benchmark of $600 million made in Mayweather VS Manny Pacquiao fight.
This is going to be an epic bout. Make sure you watch Mayweather VS McGregor fight live online now that you know all the streaming channels, TV channels, online resources (both free & paid) to watch the fight as it happens. So, who's your pick? Who do you think is going to win?
Share your views, predictions, thoughts with us in the comments section below and we'll get back to you.